8 BIG REASONS TO BUY YOUR HOME WITH THE JAMISON TEAM
1. PRIORITY ACCESS TO PROPRIETARY INFO AND HOMES
We have information about more homes that are for sale than the average agent. NOD, New Construction, Foreclosures, Distressed Sales, and Pocket Listings.
---
2. SELL MORE HOMES
Sandy Jamison and The Jamison Team sell an average of 8x more homes a year than the average agent.
---
3. WE SAVE OUR BUYERS MORE MONEY
We save an average of $8,000 per transaction for our buyers.
---
4. CLOSE FASTER
We can close in 17 days. The average agent can take 71 days or more.
---
5. YOU'RE MORE LIKELY TO GET A HOME
We sell 98% of our listings compared to the average agent's sales success of 70%. Don't take the chance with the average agent's track record.
---
6. CLOSING COSTS
We will get you up to $3500 in Closing Costs.
---
7. 13 MONTH HOME WARRANTY
We will negotiate a 13 Month Home Warranty to help you avoid common unexpected repair costs.
---
8. 18 MONTH BUY BACK
If you are not satisfied with your home within 18 months, We'll buy it back guaranteed.
THE JAMISON TEAM

vs OTHER AGENTS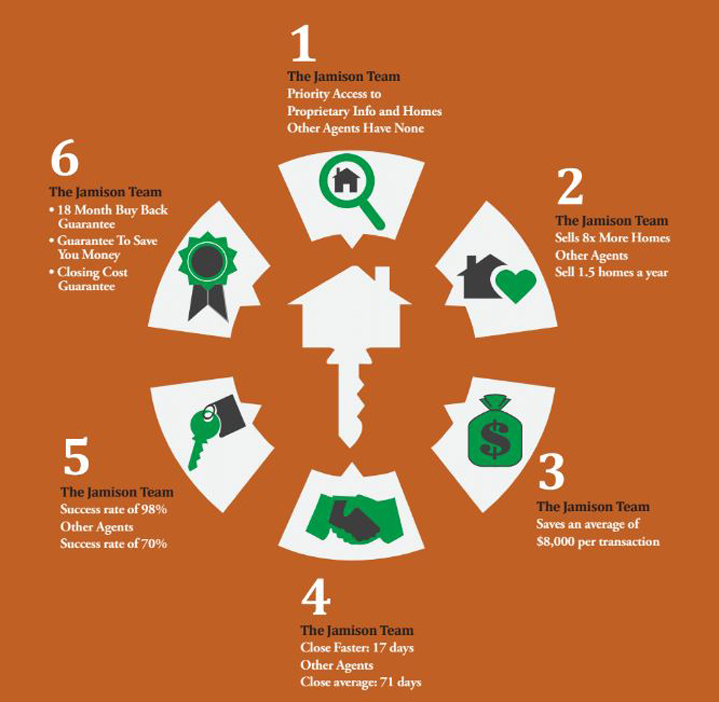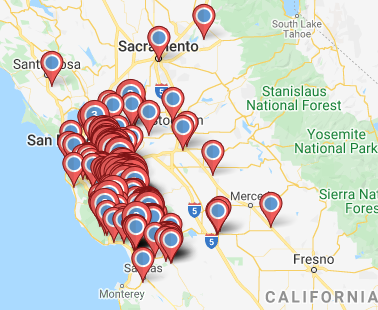 ABOUT US
The Jamison Team was formed by Sandy Jamison in 2008 after negative experiences working in a large brokerage office. Sandy felt it was important to make sure she could provide the high level of services and programs that mattered to her clients. The Jamison Team is geared towards helping people buy and sell their homes smoothly and hassle-free. The Jamison Team has helped hundreds of families from ages 18-93 with real estate transactions. Bob and Sandy are eager to please and to find a solution to every challenge. Sandy is highly acclaimed with numerous awards and credentials including "Realtor of The Year" by the Santa Clara County Association of Realtors, "Woman of Distinction" award by the National Association of Women Business Owners, and made the "Top 100 Women of Influence" list by the Silicon Valley Business Journal. She has been featured on KTVU, Fox, Mercury News, and many other publications and news media.
CALL BOB & SANDY TODAY AT 408-465-4899 & START PACKING!
COMPLETE THIS FORM TO GET THIS STARTED NOW.