Your Senior Loved One Needs Extra Care: Is It Time to Move Closer to Them?
Posted by Sandy Jamison on Tuesday, March 1, 2022 at 4:18 PM
By Sandy Jamison / March 1, 2022
Comment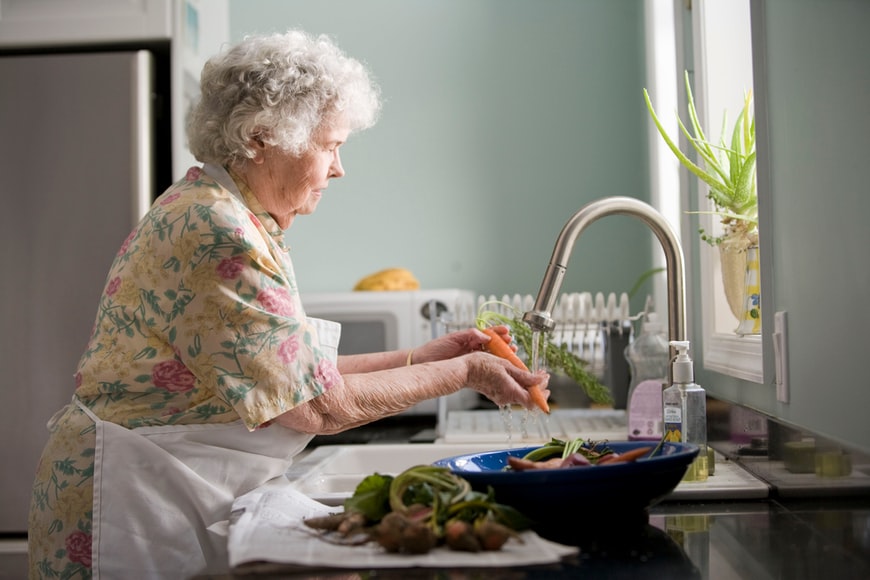 If you've recently found out that your senior parent or other loved one needs additional care and assistance with daily activities, you have some decisions ahead of you. Will you move in with them or get a new home in their current area? Would an assisted living facility be a better fit for your loved one's needs? Will it be necessary to hire an in-home aid to come in when you can't be there?
It's a challenging time when you learn your loved one needs to relocate, but it can also be an excellent opportunity to deepen your relationship. Plus, if you prepare your steps, you can help yourself and your loved one transition smoothly into this next chapter. Read on for some more advice from San Jose Condo Mania
Evaluate Your Loved One's Home
Your first step will be to assess your loved one's home to determine if it is currently meeting their needs. Are they able to perform daily tasks, or is their living environment holding them back? For example, can they access their kitchen appliances and manage their hygiene routine in the bathroom? Are they able to maneuver around the home safely? Your loved one must be able to carry out daily tasks and maintain their quality of life. Otherwise, it's time to consider making home modifications or finding a new place.
Look Into Other Options

If you and your loved one decide that they need to move, you have a few options. For example, you could get a place together in the same area. Keep in mind that your new home will need to accommodate the needs of your loved one and yourself. Along with choosing a home with an appropriate layout, make sure you have access to work, medical facilities, stores, and other necessities. Will you purchase a house or go with a condo? By working with an agent like Sandy Jamison, you can quickly find a beautiful condo or loft in downtown San Jose, Santa Clara, or San Mateo.
If you choose to purchase a new house, you must prepare for the process. Know that lenders will use your debt-to-income ratio to figure out how much you will be able to pay month to month. To get your DTI, simply divide your total monthly debt by your gross monthly income. Assisted living is another option. Many seniors thrive in assisted living communities because of the socialization aspect and assistance with daily activities. Many facilities even offer on-site medical care. Research your area and set up tours so that you and your loved one can envision themselves living in a particular facility. And if your loved one is intent on staying in place, gauge the costs of hiring an in-home aide or assistant.
Allow Yourself to Adjust

Finally, you must not forget about your own wellbeing in the process of moving closer to your loved one. Expect there to be an adjustment period. For instance, if there are any old family dynamics, such as a poor or distant relationship, hope for the relationship to improve. But give it time, and prepare for challenges. Also, there are natural difficulties that come with switching roles (you caring for your parent). And you might find that spending too much time together puts a strain on your relationship.
Moreover, remember to practice self-care as much as you can during the transition. Try to eat a balanced diet and keep a consistent fitness routine. Develop a healthy sleep routine that gives you at least seven hours of rest each night. And find an activity or two that helps you destress and maintain your sense of self along the way.
If you have decided to move closer to your loved one to help them maintain their quality of life, you have several decisions to make. Consider the information and advice above as you go over your options and navigate any challenges ahead. Above all, try to remember that the wellbeing of both your loved one and yourself are essential.