Your Guide to Escrow Companies in Northern California
Posted by Sandy Jamison on Wednesday, September 20, 2023 at 10:15 AM
By Sandy Jamison / September 20, 2023
Comment
Understanding the Role of Escrow Companies in Real Estate Transactions
Even savvy homebuyers and sellers might not understand the role of escrow companies. Anyone buying or selling a home in California should understand how escrows operate for real estate transactions.
Once you've gone over this short article, the whole process behind escrow companies will be more clear. We'll talk about the purpose of escrow companies, how they function, and what you can expect to see in Californian real estate transactions.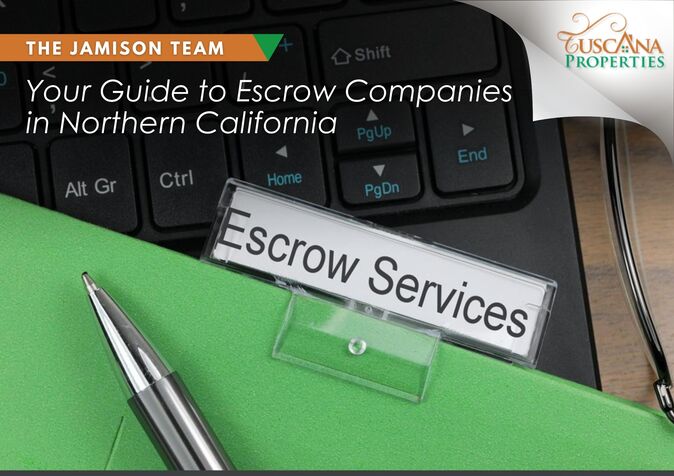 Learn more about escrow companies in this article
What Do Escrow Companies Do For You?
You'll start hearing about escrow companies around the time you buy or sell your home. Outside of real estate, an escrow is usually a neutral third party that holds on to collateral or finances for a short time. But how does an escrow company work in real estate?
Real estate escrow companies collect deposits, down payments, and funds for loans. One of the most crucial things that escrow companies do is distribute the assets to the right party at the right time. Neither buyer nor seller should receive anything from the escrow company until the transaction is fully in order.
You should think about the escrow company as a safety net. They exist so that someone can objectively and neutrally handle deposits, down payments, and loan funds.
If you use a local real estate agent for the transaction, they'll know which escrow companies have the best reputations.
How Do Escrows Work with Mortgage Loans?
We need to talk about mortgage loans for a moment. Some lenders will ask ‌homebuyers to create something called an "escrow account". This separate account must be maintained to cover tax and insurance costs in the future. It's there to ensure the borrower will be able to meet their obligations.
The lender will collect a small portion of the funds in the escrow account and manage them as stated in the terms of the loan.
The escrow is beneficial to the borrower, as they'll have peace of mind knowing that future tax and insurance payments are covered.
The funds in the escrow account can be allocated to cover expenses and adjusted if the property value changes.
Who Should You Use for Real Estate Escrow?
Escrow services are highly regulated in California because they must be trusted with large transactions. Escrow companies and escrow officers are licensed and regulated in California.
In Northern California, title companies can perform as real estate escrows.
In Southern California, escrow functions are usually undertaken by independent escrow companies.
Seek out escrow companies that are certified by the Department of Business Oversight, also known as the DBO.
These escrow companies highly protect consumers. Contact us if you are curious about which escrow companies operate in your area.
Important note: Being licensed by the DBO is not a strict requirement, though it's preferable. Escrow services can come from companies that aren't licensed by the Department of Business Oversight. This is something you should get expert advice about.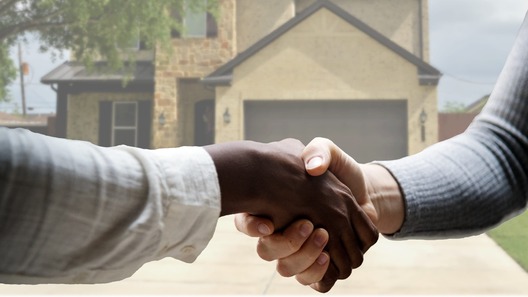 Escrow companies are neutral 3rd-party companies
6 Things About Escrow Companies to Think About
Of course, you should always do your own analysis of an escrow company. You can get some guidance about which company you should use, but still, always check them out for yourself.
Remember how important this real estate transaction will be for you and your family. You shouldn't accept shortcomings or faults when it comes to an escrow company. If you feel a particular company doesn't suit you, don't hesitate to search for a better match.
Reputation
As you would with any important purchase or investment, understand the reputation of the company you've chosen. This can involve testimonials, but also unbiased reviews that you'll find in other places, like Google. Speak to your realtor to hear about the reputation of some of the local escrow companies.
Communication
You want to be on the same wavelength as your escrow company, meaning, communication should be efficient and timely. An open dialogue is always best and the escrow company should be happy to answer any of your questions.
Local Knowledge
It's always best to deal with a local escrow company, rather than a company far away from where you live. This means you can visit their offices for in-person discussions. Additionally, the escrow company will understand local regulations.
Experience
Once you understand the reputation of the escrow company, you need to go a little deeper. What services do they offer and what is their turnaround time for vital real estate documents? Do they seem to have relevant experience? These are questions you'll need to answer for yourself.
Location
The closer they are to the property you are buying or selling, the better it will be for you. Some escrow transactions require you to meet in person, so you don't want to be far away from the office. You probably won't need to go to the escrow company's office often, if ever, but it's best if they are within a short distance.
Pricing
Compare the prices of different escrow companies so that you find one within your budget. You should be able to find an escrow company that is priced to your liking, with a spotless reputation. Don't take risks or sacrifice quality to get a good deal.
If you need to find a great escrow company for your upcoming real estate transaction, we've got you covered. The Jamison Team has been buying and selling real estate in Santa Clara County, California, for over a decade. Our network includes lenders, home inspectors, contractors, and of course, escrow companies.
More Questions? Follow-up With Us!
If you have more questions about what to expect from the markets around the Bay Area, don't be afraid to reach out to us today. Our experts are experienced in all property types and the entire San Francisco Bay Area, and we can help you to find what you need to know today.