Why is Campbell One of California's Top Cities?
Posted by Sandy Jamison on Sunday, August 20, 2023 at 3:00 PM
By Sandy Jamison / August 20, 2023
Comment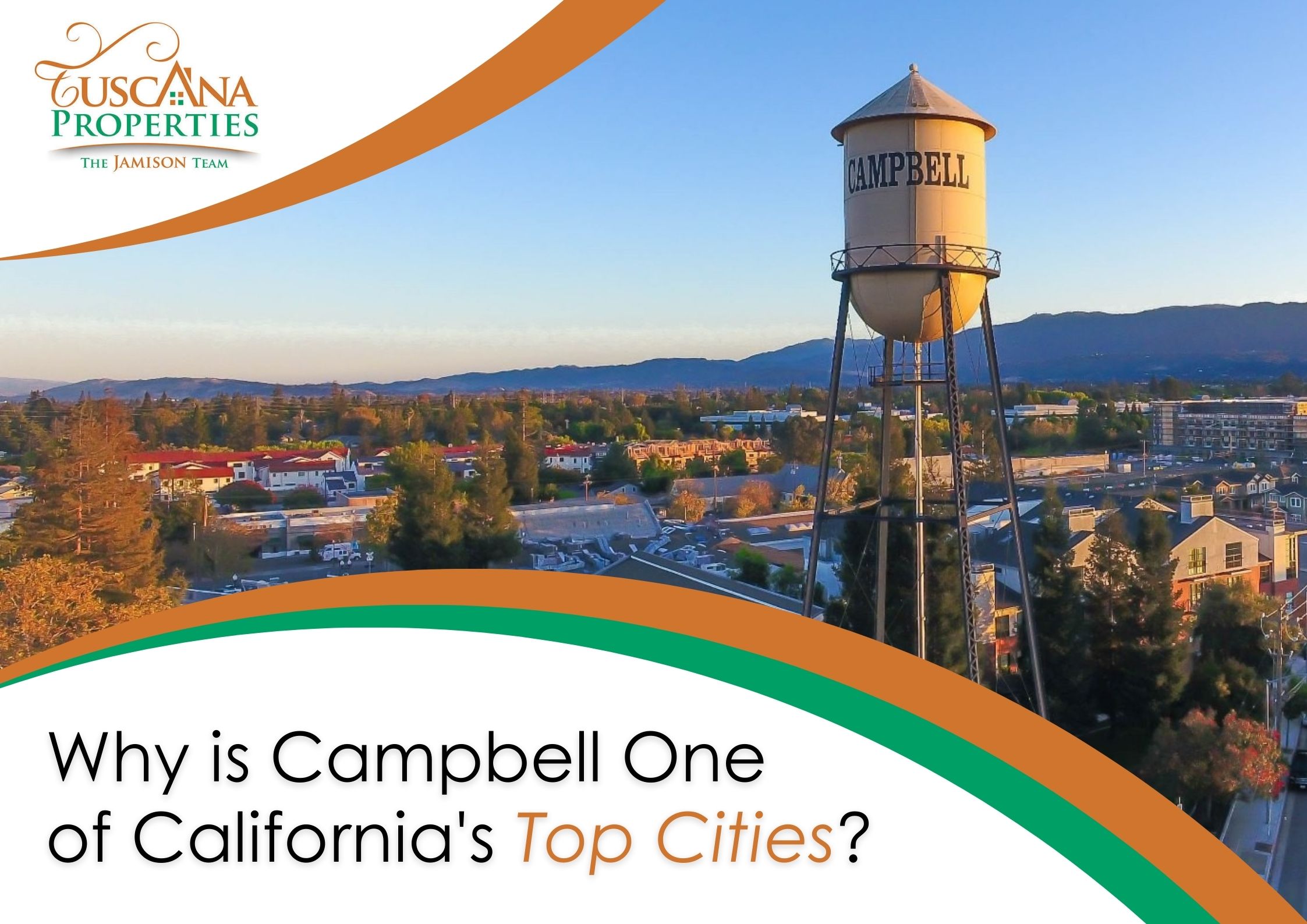 Awash with sun and charm, Campbell sits just southwest of Central San Jose. It's extremely well-placed within San Jose and offers several different spheres of business and attractions to residents.
With amenities in every direction, Campbell homeowners don't have to go far to find the things they need. Hospitals, excellent schools, and thriving economic zones are all within reach of Campbell.
If homeowners work in other areas of San Jose, commuting to and from Campbell is a breeze. By car, it's only about a ten-minute drive to make it between the cities.
Let's go over the best qualities of Campbell City in California.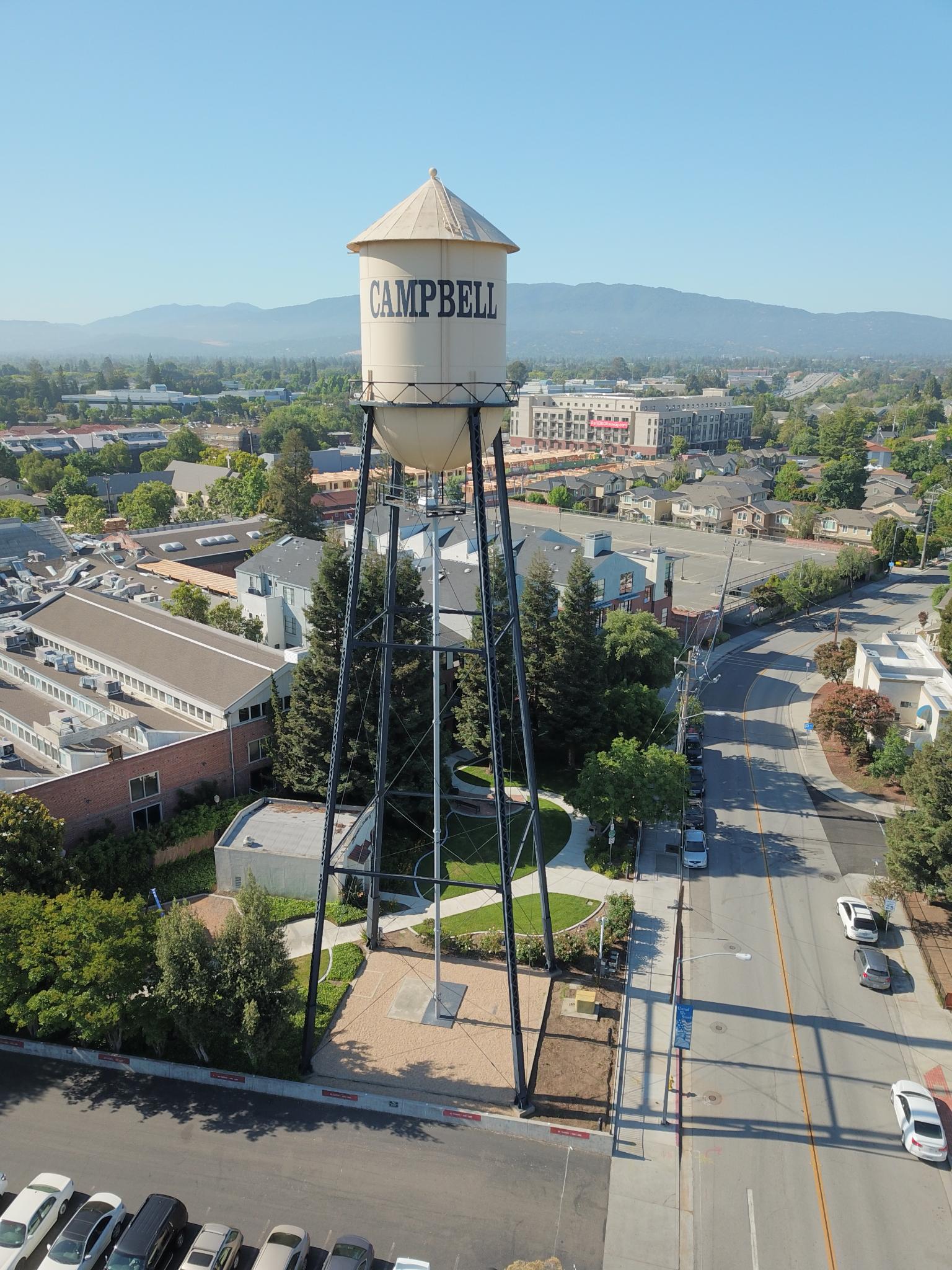 The historic Campbell water tower - via Source
A Community with Amenities Galore
E Campbell Ave has some of the best shopping in the area at The Pruneyard. This shopping complex has a great name and a great selection of stores inside (including a local realtor's office).
Locals can find any product they need at The Pruneyard, plus some restaurants, yoga rooms, group fitness classes, medical services, and much more. Several banks have locations in The Pruneyard too.
Because of Campbell's location, you don't just have access to what's within the city. There are a range of attractions and places to relax nearby in neighboring communities.
Head to the hills of Los Gatos to the south and enjoy fantastic wines with an even more fantastic view of the city. There are a few award-winners in the surrounding area too, like Ridge Vineyards and the Testarossa Winery.
In the mood for something that helps your tan? The New Brighton State Beach is 20 miles away and you should be able to make the drive in just over 30 minutes. There's a nice campground here and residents will undoubtedly spend time here over the summer.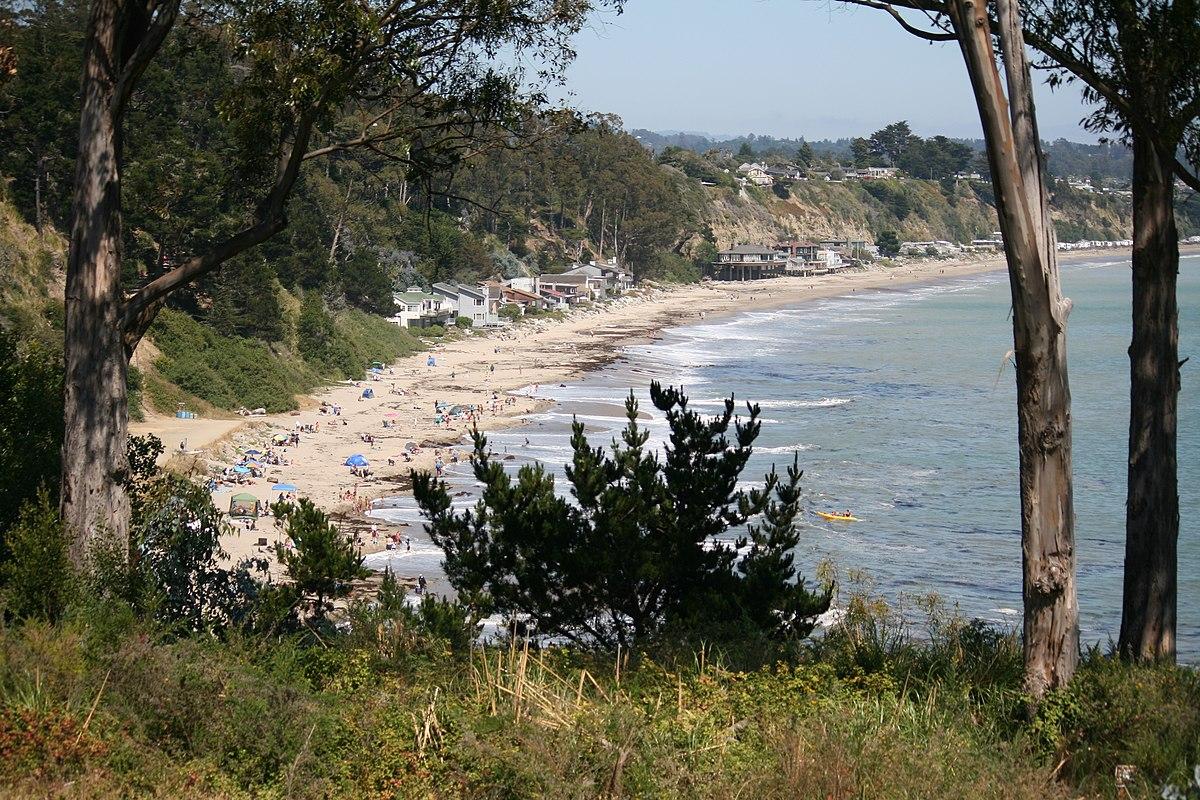 ‌ New Brighton State Beach gets busy on the best days - via Source
To the north, the parks in Palo Alto offer the same sunlight and picnic possibilities, which less sand in your shoes.
Whatever form your athletic and relaxation takes, Campbell puts you near to it. There's even golfing and horseback close by.
Take a quick look at Campbell's Heritage Theater, where you'll find locals watching comedy shows, plays, dance choreography, and musicals. The building was restored from its original construction in the 1930s.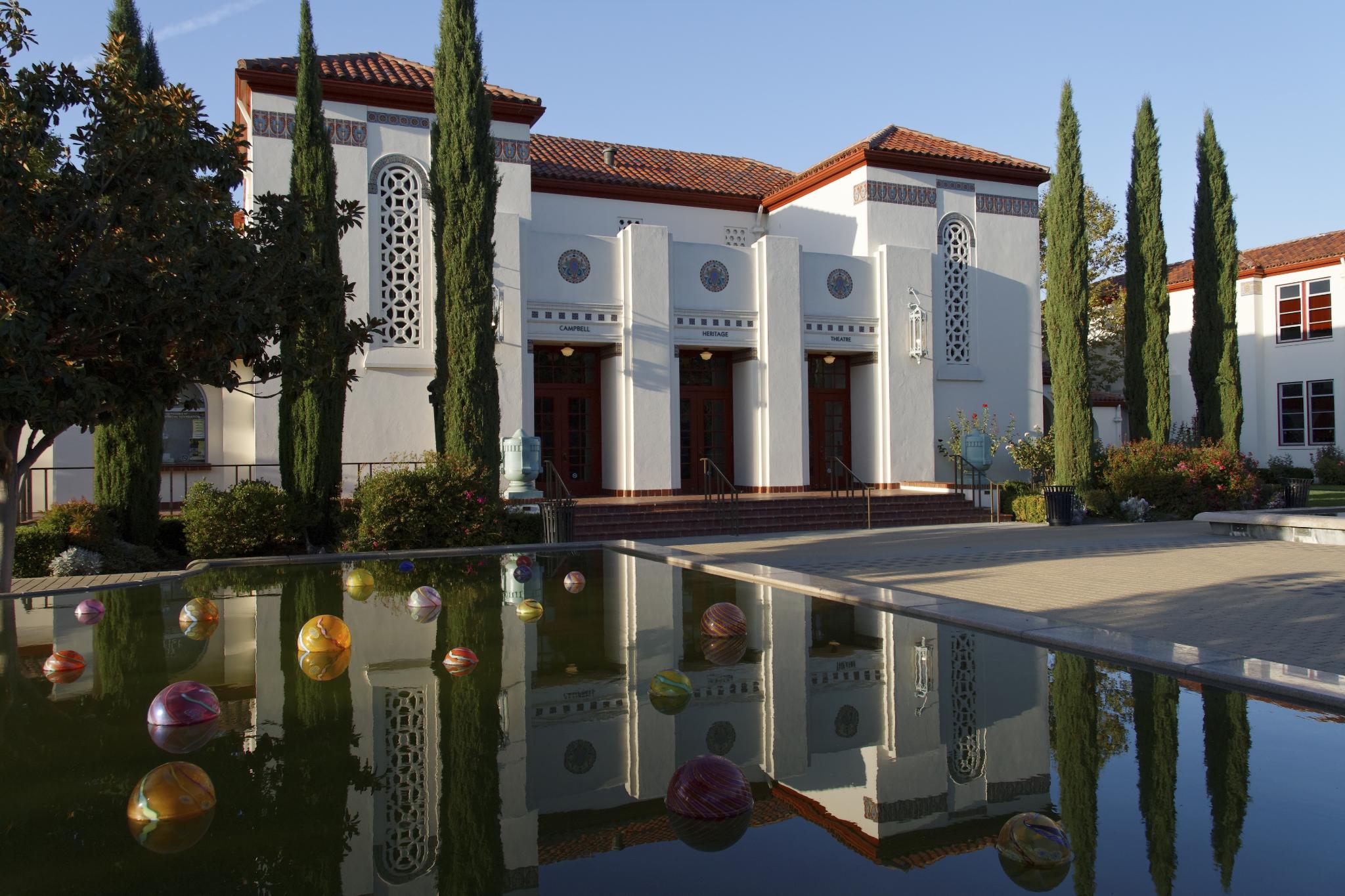 Campbell's Heritage Theater in the evening light - via Source
What Are Homes Like in Campbell, CA?
A significant amount of residents in Campbell rent their homes and the value of the properties is higher than the national average.
Our Campbell listings show a median home price of $1,699,000, which is a significant increase compared to nearby neighborhoods. It's likely that the small supply of homes is a driving factor when it comes to this increase.
Realtors can navigate these waters and find properties within your budget.
It's important to note that median home prices are significantly affected by homes at the top of the scale. That being said, homes here are more expensive per square foot than in other areas.
Education Options for All Ages
Campbell has a great selection of public and private schools within the city boundaries.
The top public schools (as rated by a school review website) are Westmont High School, Campbell School of Innovation, and Campbell Distance Learning.
Campbell's public schools have ‌higher than average math and reading proficiency scores when compared to the national statistics.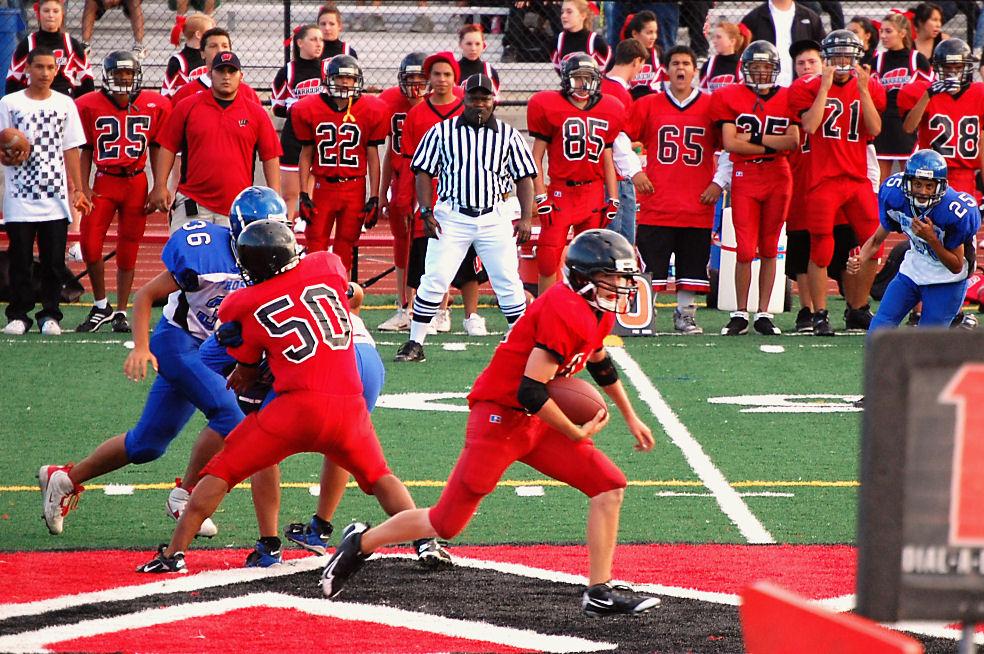 A football game at a Campbell school- photo via Kimberly N
Thanks to the central location of Campbell, lots of top universities are at the disposal of residents. San Jose City College, Santa Clara University, and California South Bay University are just a few of the colleges and universities within short driving distance of Campbell.
Healthcare and Urgent Medical Services
Campbell is served by a plethora of healthcare options, and that's not an exaggeration. Since Campbell is so conveniently located near Central San Jose, its residents can access some of the best healthcare services in the entire county.
Locals can access nursing homes, residential care, and all manner of supportive health services like physiotherapy, with very minimal travel times. When it comes to health, it's best to have these options nearby your home, both for practicality and peace of mind.
For urgent care and more serious medical issues, major centers like St Rose, Fremont, and El Camino Hospitals are the most convenient.
Ready to Browse The Best Homes in Campbell?
If you're navigating through properties to find a particular listing and price, get a local realtor to help you with the legwork. They understand the Campbel market and what it takes to own a home in such a high-demand area.
Since 2008, The Jamison Team has been buying and selling property for clients, building a reputation for success and satisfied clients. Read some of the testimonials, if you're curious.