Which Real Estate Locations Have The Highest Growth Potential?
Posted by Sandy Jamison on Wednesday, September 6, 2023 at 9:41:03 AM
By Sandy Jamison / September 6, 2023
Comment

Investing in real estate remains an astute financial decision due to its potential for appreciation and passive income generation. Nevertheless, discerning investors understand that the key to maximizing returns lies in choosing the right location. Comprehensive analysis of factors such as economic indicators, population trends, infrastructure developments, and market conditions is crucial for identifying real estate markets with robust growth potential.
One crucial aspect to consider when evaluating potential real estate locations is the home value. Property values can serve as an indicator of a market's attractiveness to both investors and homebuyers. Areas with steady and sustainable appreciation rates tend to offer better long-term investment opportunities. This article delves into some of the world's top real estate locations poised for substantial growth in the near future, catering to a diverse range of investment preferences.
Analyzing Market Potential: The Core Metric
An essential factor when evaluating potential real estate locations is the value of the properties. Property values can act as a yardstick for a market's attractiveness to investors and home buyers alike. Regions with steady and sustainable appreciation rates are generally more conducive to long-term investment opportunities.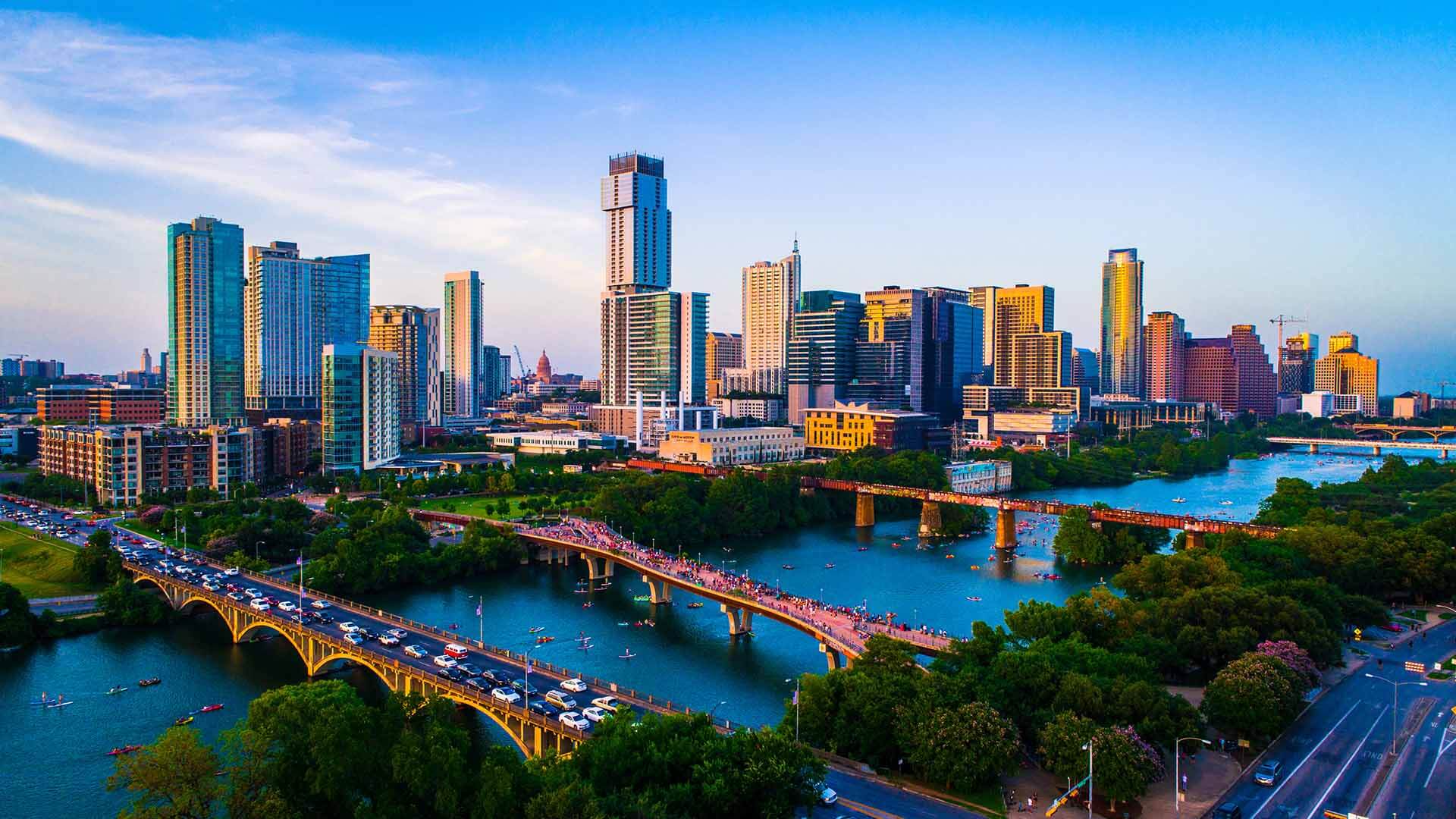 Living, Moving and Relocating to Austin, Texas, USA: A Tech Powerhouse
In recent years, Austin has surged as a premier real estate market in the United States. The city's thriving technology sector, coupled with a youthful and highly educated population, makes it a unique prospect for investors. Austin's job growth consistently surpasses the national average, drawing in a continuous stream of skilled workers searching for career advancement and quality of life. With its diverse cultural scene and appealing climate, Austin remains a magnet for millennials and Gen Z, ensuring substantial demand for both rental properties and home purchases.
The technology landscape in Austin has been instrumental in propelling its real estate growth. The city's emergence as a tech hub, often referred to as "Silicon Hills," is characterized by the presence of industry giants and a thriving startup ecosystem. This ecosystem has fostered a dynamic employment environment, drawing not only tech professionals but also businesses that cater to their needs. This convergence of opportunities has led to steady demand for housing, both for homeownership and rental purposes.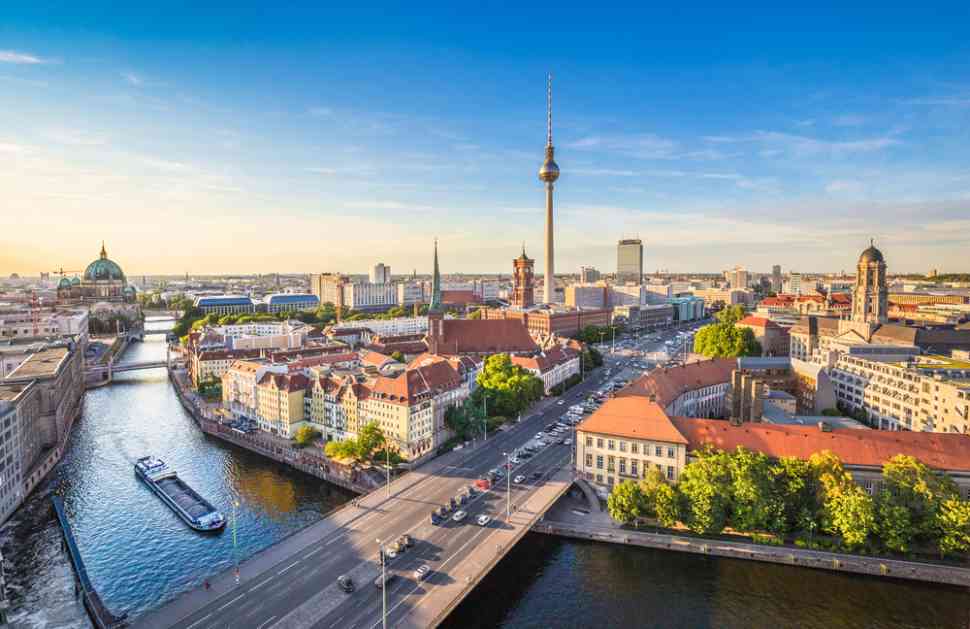 Living, Moving and Relocating to Berlin, Germany: A European Gem
As the capital of Germany, Berlin presents an attractive proposition for real estate investors seeking growth potential. The city's real estate market has witnessed an upward trajectory, driven by a burgeoning tech industry, a vibrant cultural environment, and relatively affordable living costs compared to other European capitals. The influx of young professionals and students, combined with limited housing availability, has spurred property prices upward. Berlin's strategic role as a hub for innovation and commerce solidifies its standing as a top growth market in Europe.
Berlin's allure as a cultural and creative epicenter has made it a magnet for a diverse range of residents, from artists to entrepreneurs. This cultural dynamism has fueled the demand for various types of properties, from co-living spaces to loft-style apartments that cater to the city's vibrant and diverse population. Additionally, Berlin's focus on sustainability and urban development has led to innovative urban planning projects, further enhancing its appeal to investors and residents alike.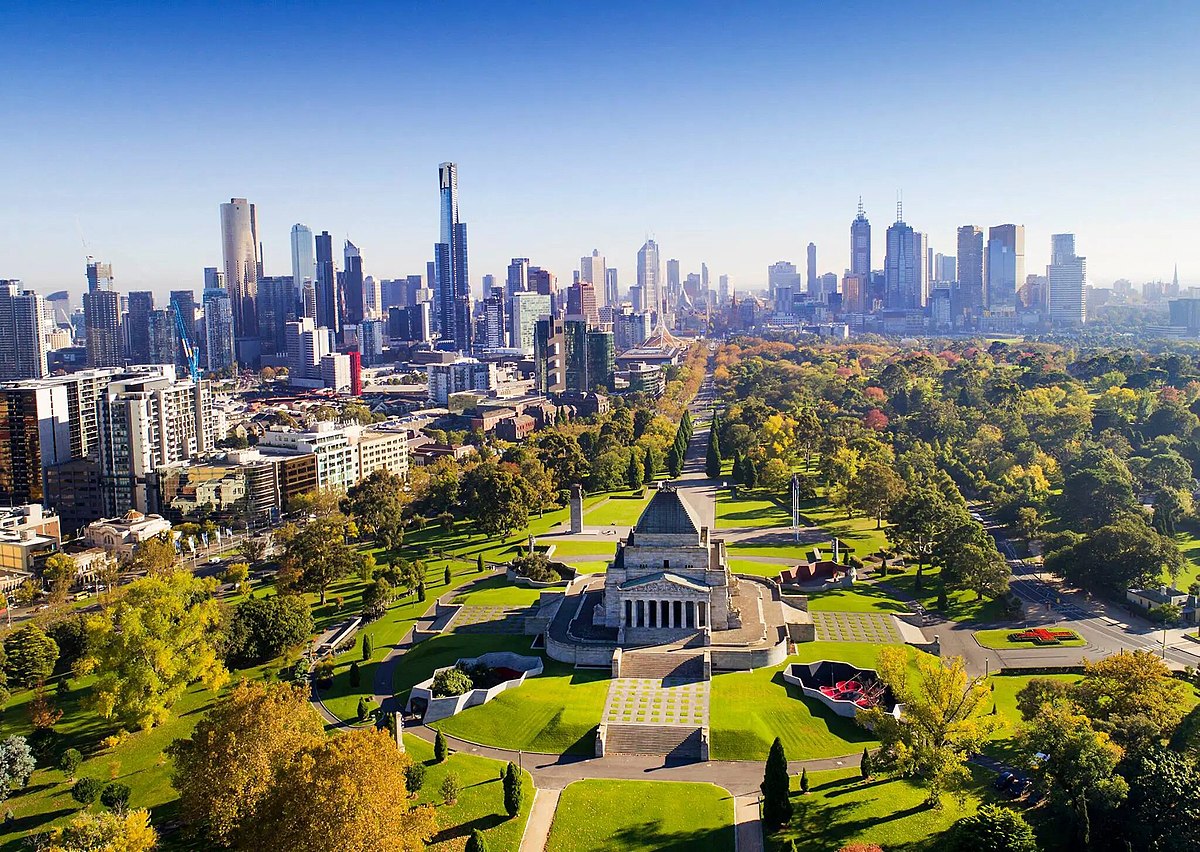 Living, Moving and Relocating to Melbourne, Australia: A Hub of Livability
Melbourne consistently ranks among the world's most livable cities, and its real estate market reflects this allure. A robust economy and a strong emphasis on education make Melbourne an appealing destination for both domestic and international migrants seeking a high quality of life. The city's diverse economy, anchored in finance, technology, education, and healthcare, guarantees a stable and expanding job market. Furthermore, Australian government policies to foster foreign investment have energized the real estate sector, positioning Melbourne as a prime choice for those pursuing long-term growth.
Melbourne's reputation as a global educational hub has contributed significantly to its real estate growth. The presence of renowned universities and research institutions has attracted students and academics from around the world, creating a consistent demand for housing. Additionally, Melbourne's distinct neighborhoods offer a range of lifestyle options, from trendy urban areas to more suburban settings, catering to a diverse demographic of potential homeowners and tenants.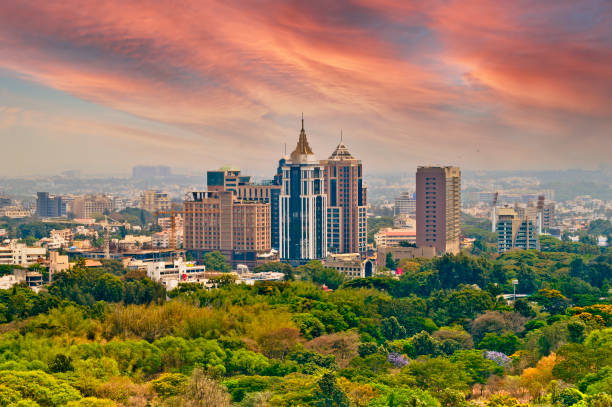 Living, Moving and Relocating to Bangalore, India: The Silicon Valley of India
Termed India's Silicon Valley, Bangalore has witnessed meteoric growth in the technology and IT sectors, drawing a skilled and youthful workforce from across the nation. The influx of these professionals has propelled demand for residential and commercial properties, resulting in property price appreciation. With infrastructure projects and government initiatives supporting the growth of tech startups and multinational companies, Bangalore is poised to remain a high-growth location in India's real estate landscape.
Bangalore's emergence as a global technology hub has been the driving force behind its real estate expansion. The city's focus on innovation and entrepreneurship has led to the establishment of numerous tech parks and business districts, which, in turn, have generated demand for housing and office spaces. The rise of coworking spaces and flexible office solutions has further fueled the demand for commercial real estate in this dynamic and rapidly evolving market.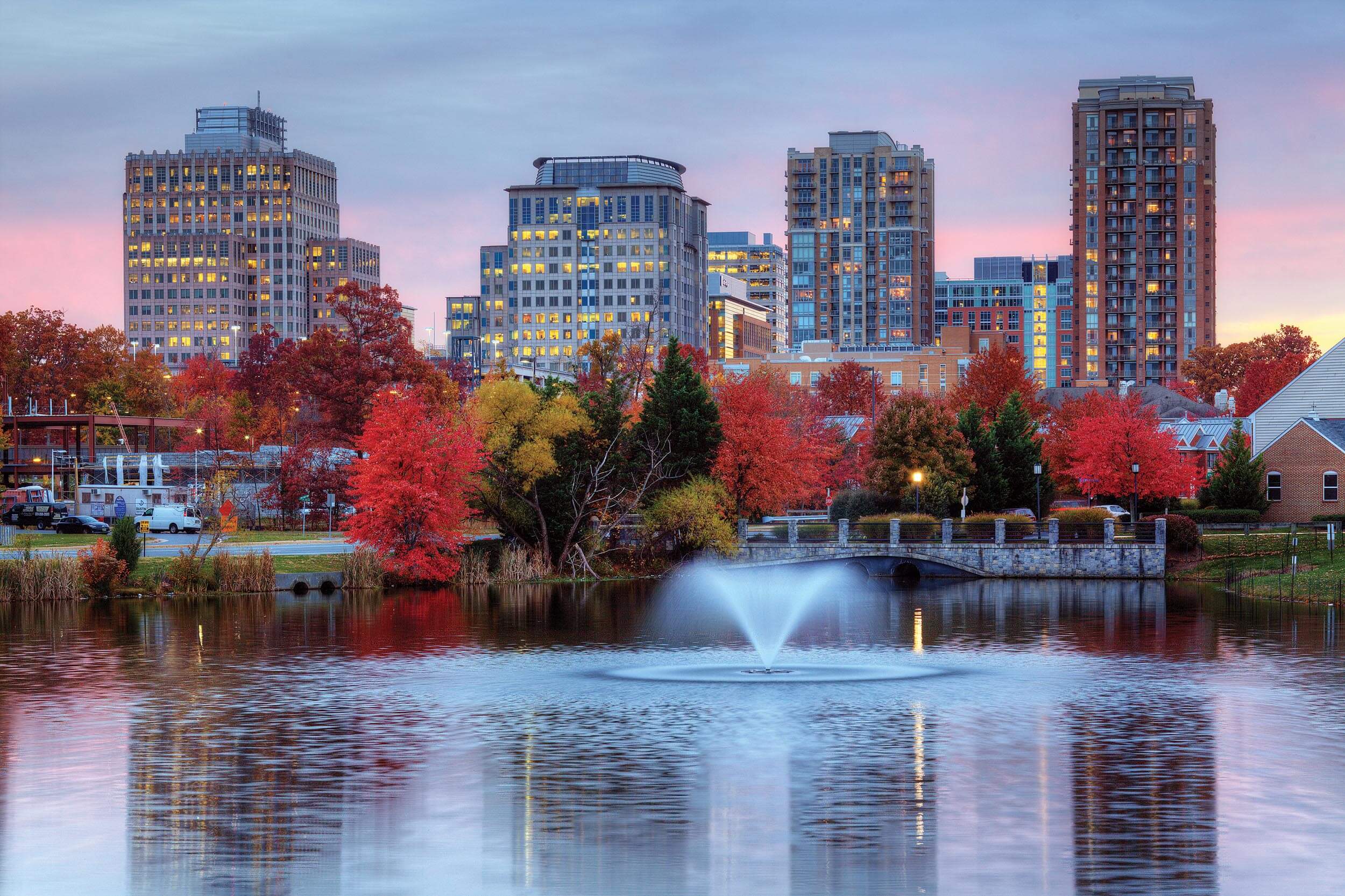 Living, Moving and Relocating to Northern Virginia, USA: A Hub of Innovation
Situated just outside Washington D.C., Northern Virginia has undergone remarkable expansion in recent years. Its proximity to major government agencies, defense contractors, and technology firms has transformed the region into a nexus for job opportunities and innovation. Presence of prestigious universities and research institutions further enhances its allure for young professionals and students.
Northern Virginia's strategic location has played a pivotal role in its real estate growth. The region's adjacency to Washington D.C. has attracted a wide range of businesses and professionals seeking proximity to the nation's capital. The growth of the technology sector and the establishment of data centers have led to increased demand for commercial real estate, making Northern Virginia a hotspot for investors looking to tap into the area's innovation-driven growth.
The ongoing development of the Dulles Tech Corridor and the expansion of Amazon's HQ2 in Arlington contribute significantly to the region's growth potential. As a result, the demand for real-estate in Northern Virginia is on the rise, making it an enticing prospect for investors in search of long-term appreciation.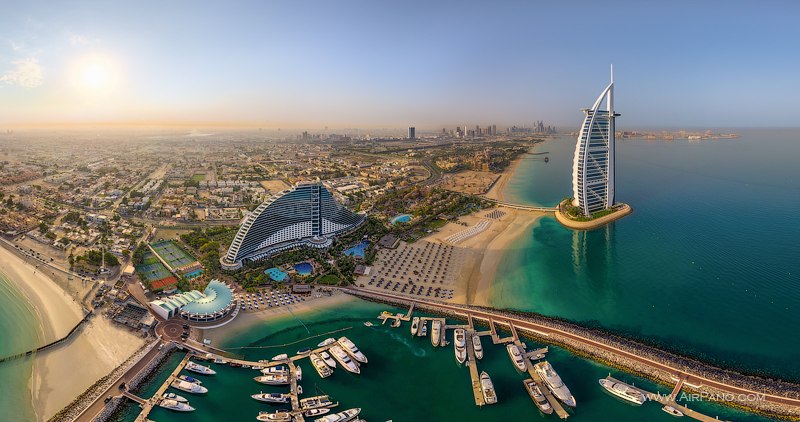 Living, Moving and Relocating to Dubai, UAE: Visionary Growth
Dubai's real estate market is synonymous with grandiose developments and continues to attract investors worldwide. Despite cyclical fluctuations, the city remains a magnet for global investors. Zero income tax, business-friendly policies, and a robust tourism sector contribute to Dubai's appeal as a high-growth real estate market. Major infrastructure projects, including Expo 2020, have played a pivotal role in boosting the city's economy and property market.
Dubai's real estate landscape is characterized by its iconic skyline and ambitious projects, including luxury resorts, commercial towers, and mixed-use developments. The city's focus on creating unique and luxurious experiences has garnered attention from high-net-worth individuals and investors seeking exclusivity and high returns. Additionally, Dubai's strategic positioning as a global business and tourism hub has supported its real estate growth, with numerous international events and conferences attracting visitors and potential real estate buyers.
Conclusion: Navigating Growth Opportunities
In summary, identifying real estate markets with the highest growth potential necessitates meticulous research and analysis of economic, demographic, and market indicators. Property value is a pivotal consideration when evaluating long-term investment potential. Markets featuring consistent and sustainable appreciation, combined with favorable economic and demographic conditions, tend to offer superior opportunities for investors seeking substantial returns.
As with any investment, thorough due diligence and seeking professional counsel are imperative for making informed decisions and harnessing the growth potential of these markets. It's crucial to maintain a balanced approach between potential rewards and calculated risks when venturing into any real estate market. The dynamic nature of each location's growth factors demands continuous monitoring and adaptation to capitalize on emerging opportunities.