When Should a Seller Drop Their Home's List Price?
Posted by Sandy Jamison on Tuesday, August 29, 2023 at 12:14 PM
By Sandy Jamison / August 29, 2023
Comment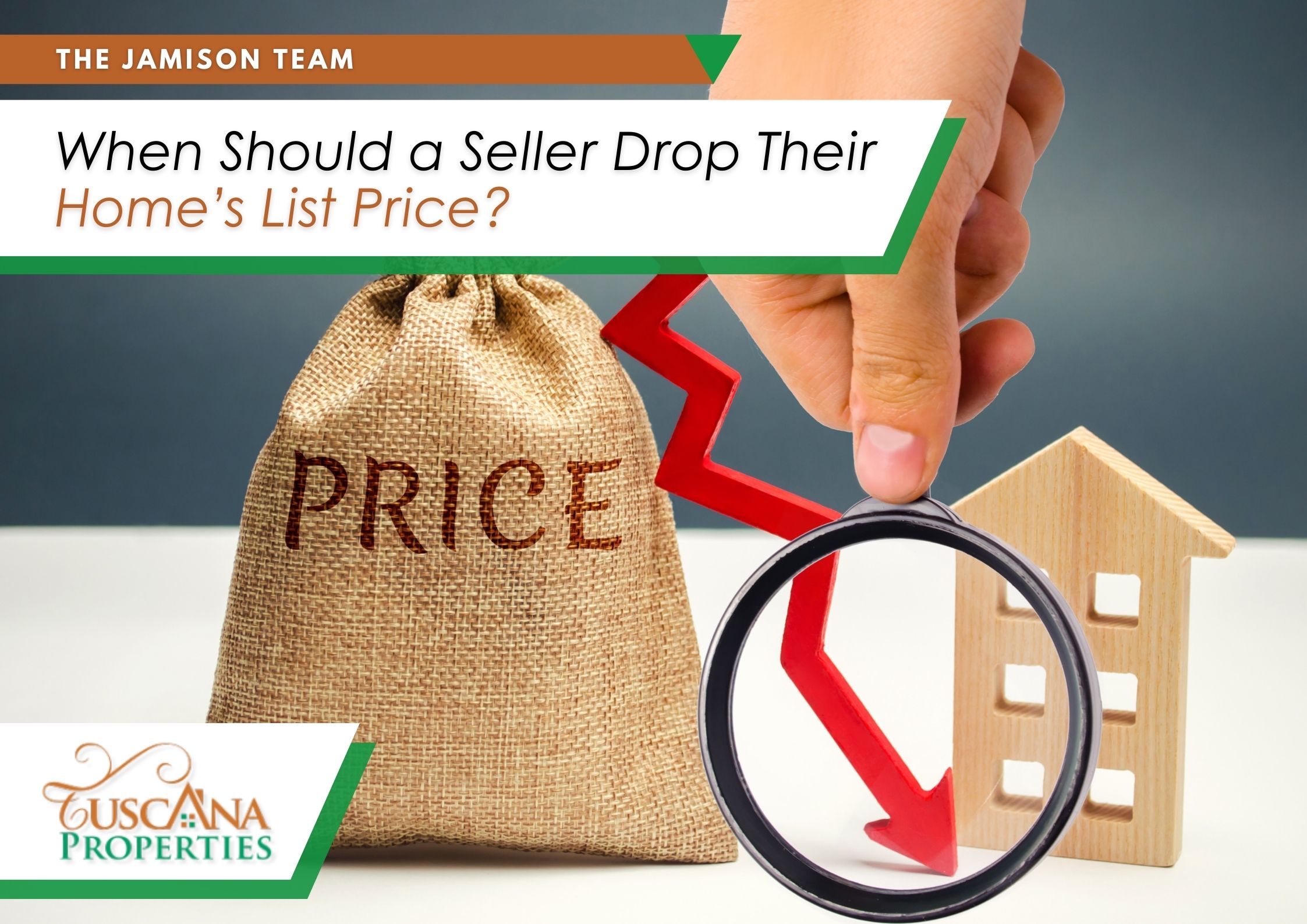 Why Home Sellers May Consider a Price Reduction
For several reasons, you might be thinking about reducing your home's listing price. You aren't alone; one in every ten sellers drop their property's price at least once.
A price reduction can be normal and necessary, but the way you and your realtor approach it makes a huge difference.
Home sellers play a balancing game; on one side of the scale is the listing price, with the time the property is on the market on the other‌. The longer your home stays listed, the less chance you have of receiving the asking price. Even when homes sell within the first week of being listed, there's just under a 60% probability that the offer meets your listing price.
The moral of the story is, homes that sell quickly have a better chance of selling for their full listing price. Let's walk through some reasons why a reduction may be necessary and how to go about it.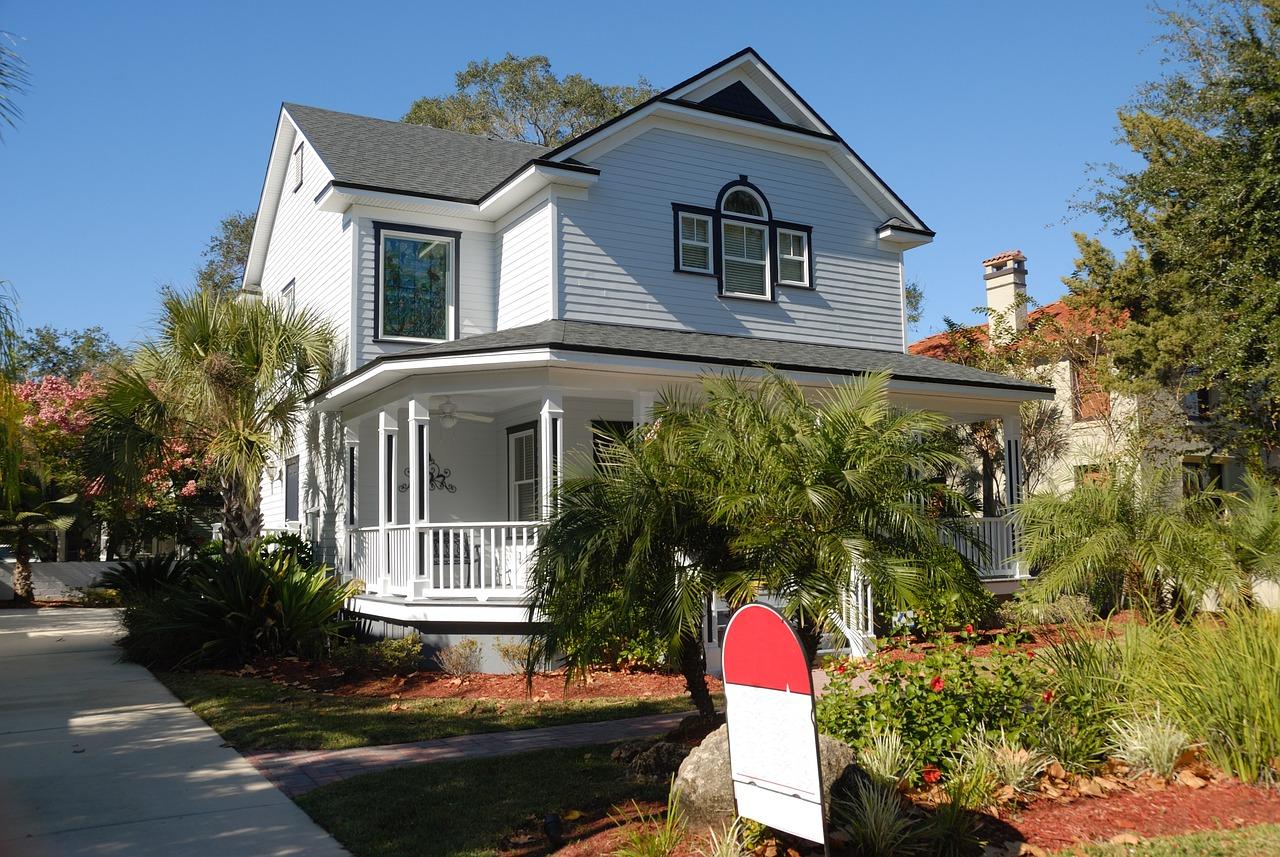 Has your realtor covered a price reduction strategy?
Signs That You Should Consider Reducing Your Listing Price
Like canaries chirping in a coalmine, there are usually signs that a price reduction is in your best interest.
You're receiving a very few offers on your property.
When a home's price doesn't meet buyer's expectations for value, that translates into fewer offers. Online listings might be showing steady traffic and viewers, but for some reason, a lack of offers. When the home is priced correctly, the listing views should correlate to proposals from interested buyers.
The low amount of offers is leading to fewer showings.
After the first two weeks, most homes will have fewer showings scheduled by interested buyers. If you notice the number of showings beginning to drop off quickly, it might be an indicator that your listing needs a adjustments or a renewed marketing strategy.
Your home's listing price is higher than comparable properties.
It's never been easier to compare prices these days. You can expect your listing to perform poorly if the asking price is out of touch with the market. Part of your real estate agent's responsibilities include this kind of market research.
You received an appraisal that is lower than your listing price.
You might risk wasting time and resources if your asking price on the listing is higher than an appraisal (either yours or the buyer's). It's a good idea to hire your own appraiser so that you're aware of how interested buyers will evaluate your home.
Realtor Marketing Strategies to Enhance Your Listing
Property pricing is extremely important, but weak marketing can be just as destructive to a listing's performance. Experienced realtors have marketing tools that will get buyers' eyes on your listing and increase its value at the same time.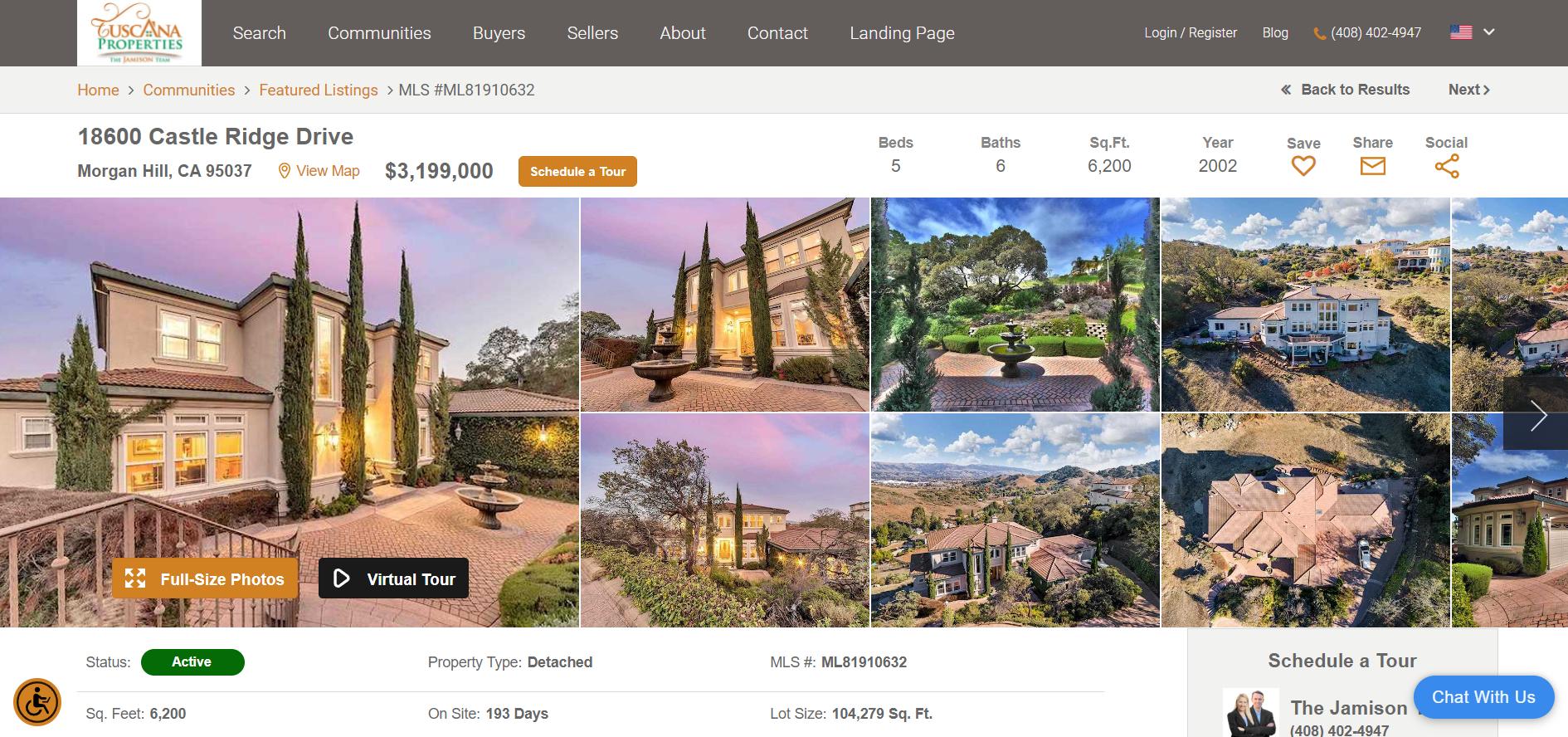 Drone photography is a great way to showcase a home.
Professional photography, videos, and virtual tours.
The first time potential buyers see your property, it's got to be looking top-notch. At the very minimum, most homes are professional photographed. The property might be gorgeous in-person, buyers won't arrange viewings if the listing isn't attractive. Some homes can really benefit from a virtual walkthrough or drone footage, especially high value or expansive properties.
Optimized listings in all of the right places.
Making sure your listing satisfies buyers' curiosities and questions is the first step on the road to an offer on the property. A realtor won't miss important details, like the home's best features and a summary of the surrounding area.
Signage in the right places; not randomly placed.
Even though real estate listings generate a vast number of leads, For Sale signs can't be underestimated. Visible signage at the property and in the local neighborhood is inexpensive and effective.
Use feedback from buyers who didn't make an offer.
Anyone who viewed the listing or went to a showing for your property has helpful insight for you and your realtor - especially if they didn't make you an offer. A brief questionnaire or discussion might help you isolate the reason your listing is underperforming.
Trusted Price Reduction Strategies to Consider
Whenever you're considering reducing the price of your listing, discuss your options with your realtor. It's likely that they've already got a strategy in place to optimize your asking price and make it more competitive.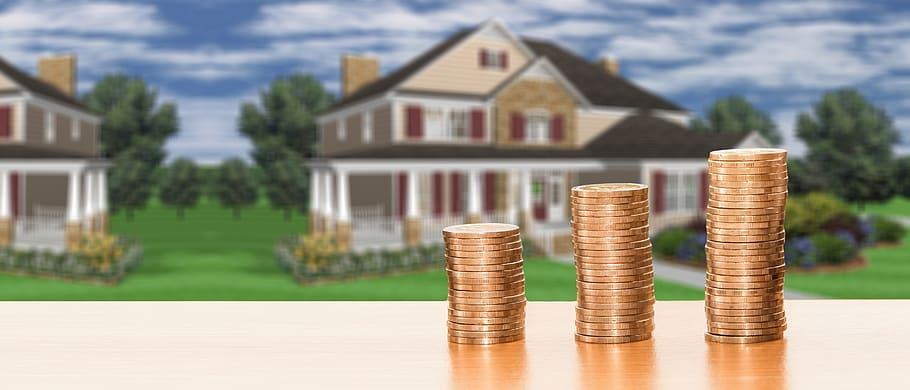 Homes that sell quickly are more likely to sell for their asking price
Don't delay: The old saying "time is money" definitely applies to real estate transactions. Every day that passes, the chance of your home selling for the asking price gets lower and lower. Keep in contact with your realtor and act quickly if you aren't seeing the offers and interest you expected.
Reduce the price, but only once. Instead of making several reductions, choose a price cut that is significant, but not drastic. The average price cut is about 3-5%, but discuss this with your real estate agent.
Ask your realtor about market trends. What other buyers, sellers, and real estate agents are doing will affect your listing. Your realtor can use their industry connections to align your listing with ‌trends, and make the most profit in the current market climate.
Here's The Next Step
You might see the signs that a price reduction is in your best interest, but a realtor can tell you with certainty. The good news is, you can easily connect with experienced agents from the comfort of your home.
The Jamison Team has been helping their clients buy and sell homes in the San Jose area since 2008, though many of the team members have been in real estate for much longer. The firm has a 98% chance of success, compared to 70% with other local agents.
Use their experience if you're considering a price reduction. Feel free to reach out to The Jamison Team!