What's Important When Pricing Your Home for Sale?
Posted by Sandy Jamison on Monday, June 19, 2023 at 2:23:54 PM
By Sandy Jamison / June 19, 2023
Comment
Factors to Consider if Pricing Your Home for Sale
If you're selling your home, you've got to avoid incorrectly pricing your home.
Choosing the wrong price can do several (bad) things to your listing.
Your listing will stay on the market longer.
If you overprice your home, you will receive fewer offers.
If you underprice your home, you might lose valuable profit, despite lots of offers.
Homes that remain listed longer, generally have a lower chance of selling for their asking price. By analyzing the local market and checking comparable listings with a realtor, you've got a much better chance of maximizing the value of your home.
It's in your best interest to price a home correctly, not only for a quick sale, but also so that you collect the most profit from your home.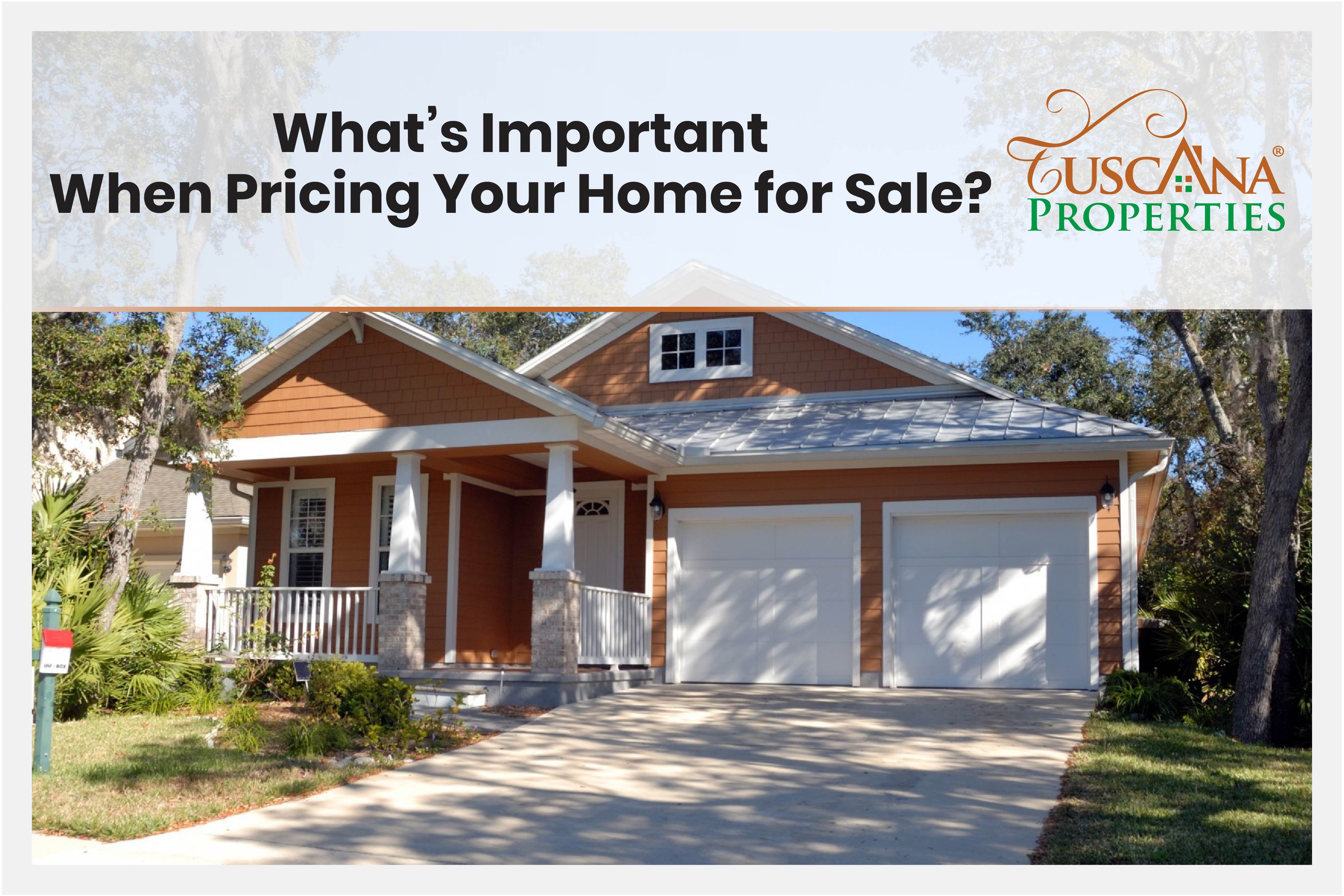 Many factors influence your final listing price
5 Factors You Need to Consider When Pricing a Home
We've distilled five main factors that you can use to determine the correct listing price. A local realtor will examine numerous other factors, but this is a great starting point.
1. Comparable Local Listings in the Neighborhood
You need to check the listing prices of homes in the nearby area. That goes for homes that recently sold, as well as the ones that are still on the market. Potential buyers will be spending their time looking at properties nearby and it will surely affect their perspective on your home.
A comparative market analysis will give you a detailed look at home prices in your local area.
Comparable homes:
Have been listed recently.
Feature homes with a similar size and design.
Include homes in the nearby area.
Have a similar placement, like waterfront homes, or those on a busy street.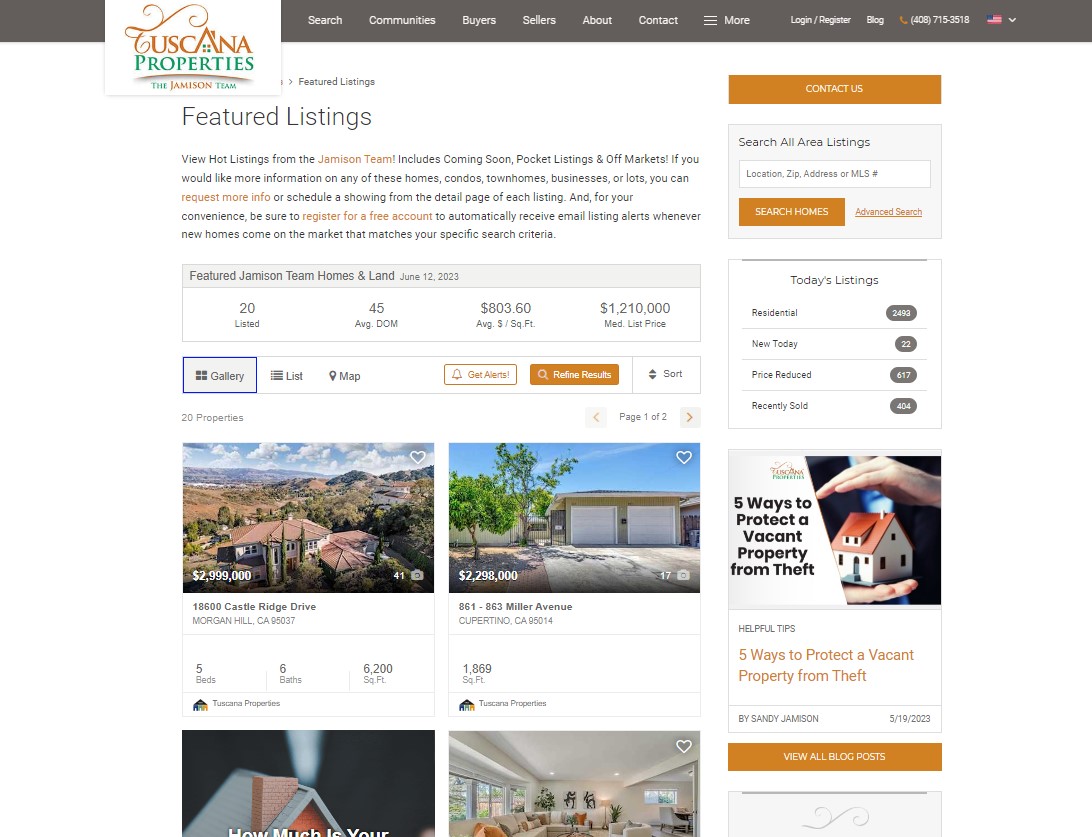 Browse local listings with similar qualities to the home you want to sell
2. The Location
Even if you're in love with the location, that doesn't mean that home appraisers will view it the same way.
There are a few main factors that some appraisers use to assign value based on location.
The reputation of educational institutions nearby
The nearby employment opportunities
Access to shopping, recreation, and entertainment
You may have a home in a gorgeous area, but if buyers are concerned about access to these things, it might influence your listing price.
Location can even trump the size and value of the home in some cases.
3. The Size of the Home
Home values can be roughly shown by a price per square foot.
Here's how you can calculate the price per square foot for any property.
The price per square foot = the sales price ÷ square footage of the home.
Some buyers will use the price per square foot to compare homes and determine their relative value.
Buyers also want to know how much of the home is "usable space". Garages, crawlspaces, attics, and unfinished storage areas aren't always counted as usable space.
Your potential buyers will focus on "livable space", which includes bedrooms, bathrooms, living rooms, and kitchens. The more livable space your property has, the more attractive it will be to buyers. Bedrooms and bathrooms are usually the most valuable livable spaces.
4. The Age of the Home
It's a simple fact that things which are newer, tend to break less. Newer homes appeal to buyers because they don't need to worry as much about repairs or maintenance.
For older homes, an inspection helps home buyers and sellers identify repairs that are needed. These can be completed before or after the sale, depending on what both parties agree on.
A roof is always a point of concern, so if your home has a long warranty on a recently replaced roof, it will help your final listing price.
A newer home usually appraises higher than an older one, but this isn't always the case. Well-maintained rustic homes can still fetch high prices, especially with the right renovations.
Which home is more likely to need repairs?
Via Wikimedia Commons (Credit Matthew T Rader)
5. Renovations and Upgrades
The upgrades sellers make can boost their final listing price and improve outdated sections of the home.
Knowing which areas to renovate and upgrade is the hard part. In some areas, certain renovations are more highly valued than others. For example, a finished basement might have more value in one city than in another.
There's not always a direct return from your renovations.
To find out which improvements can have the biggest impact on your final listing price, speak to your local realtor. They've seen hundreds of properties in the area, so they know which home upgrades translate to higher listing prices.
The Jamison Team can help you analyze the market in Santa Clara County's many communities and guide you to choosing the correct listing price. Since 2008, they've been buying and selling homes, helping hundreds of families along the way.
There are buyers waiting in Santa Clara, so if you're thinking about listing your property, start with a no-obligation discussion with The Jamison Team. By tapping into their network of buyers, you might sell faster (and above your asking price).