Unlocking the Neighborhoods of Campbell, CA by Zip Code
Posted by Sandy Jamison on Wednesday, November 15, 2023 at 10:00 AM
By Sandy Jamison / November 15, 2023
Comment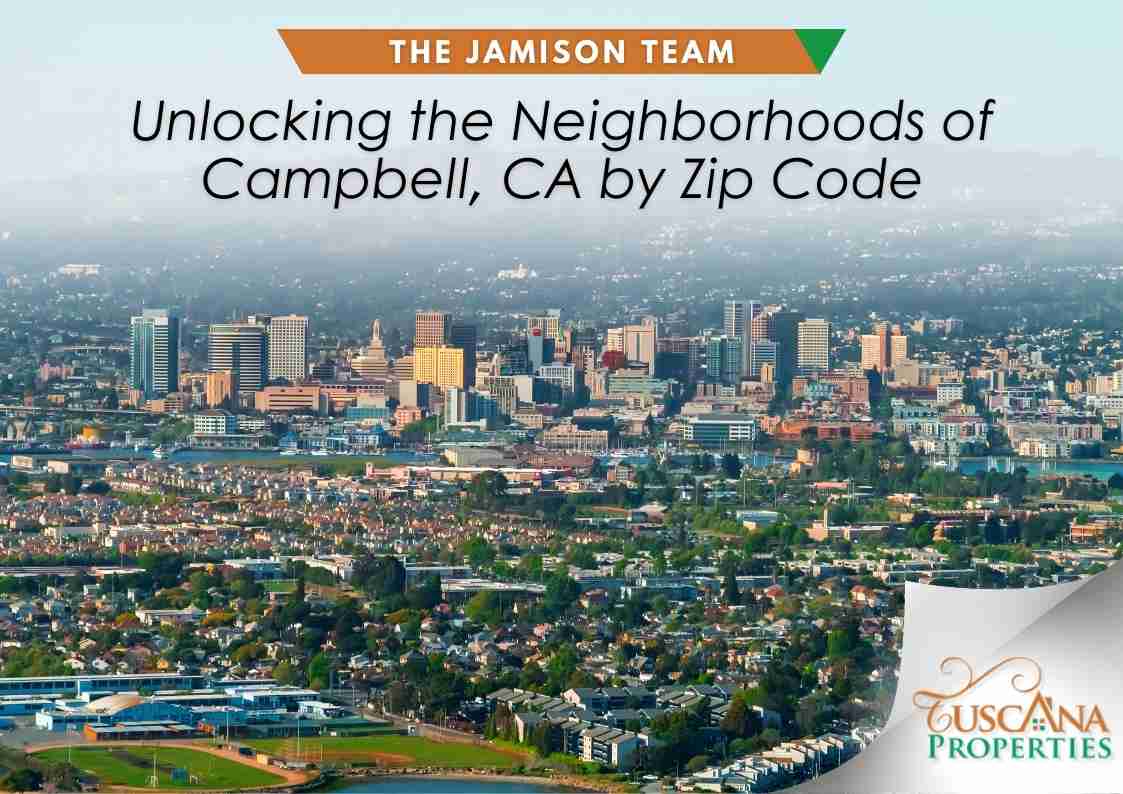 What used to be a 160-acre ranch with hay and grain production is now known as Campbell, California. It's a suburb of San Jose with around 43,000 residents and a few zip codes. It's right in the heart of Silicon Valley and well-connected by public transportation and highways (plus, the San Jose International Airport)
The founder, Benjamin Campbell, had enough foresight to build a railroad station, post office, and the Bank of Campbell, which all supported the canneries and shipping in the area.
Fast-forward to today and Campbell has become housing for many young professionals and new families that work nearby, often in the IT or manufacturing sectors.
Here's useful information about each Campbell CA zip code. If you are thinking about moving to Campbell, you're about to become a bit of an expert about the area.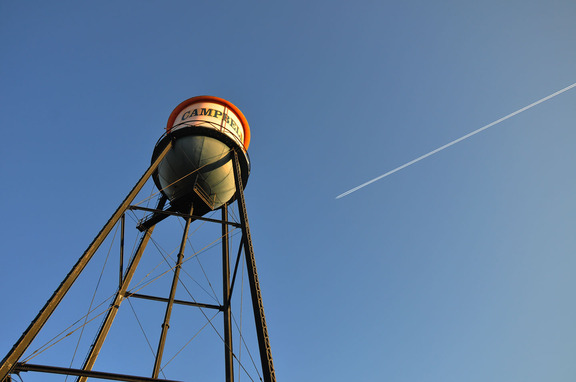 Campbell's water tower
Campbell CA Zip Code 95008
We've got to start with Campbell CA zip code 95008 because almost all of Campbell's 40,000+ residents live in it. Even though Campbell does have more than one zip code, the other zip codes (95009 and 95011) don't contain residential housing.
To the south is Los Gatos, where 95008 residents will surely spend a few evenings dining out. To the north is San Jose.
This entire area was a crucial railroad stop for fruit producers, who moved their goods around the country after drying and canning them nearby. An important case for free speech rights happened in this Campbell CA zip code after a student-led petition in the Pruneyard Shopping Center (Where our offices are).
Shopping and Amenities in Campbell CA Zip Code 95008
There are lots of places in this Campbell CA zip code to get shopping done. We mentioned Pruneyard Shopping Center already, but residents also have Campbell Plaza, Hamilton Plaza, and Kirkwood Plaza.
Downtown Campbell, near the intersection of East Campbell Drive and Winchester Boulevard, will satisfy shopping urges (and hungry stomachs).
East Campbell Drive has a tastebud-teasing spread of restaurants, including Mexican cuisine, wood-oven pizza, and several American options.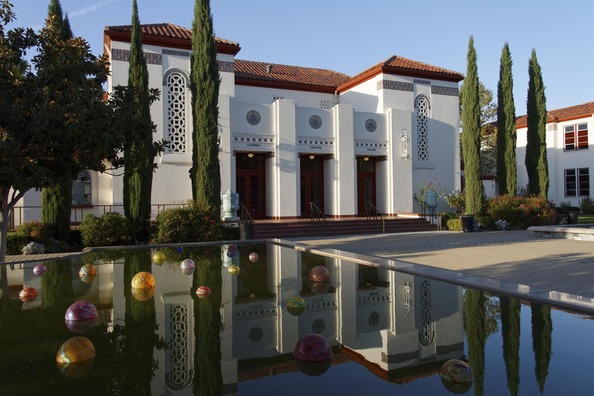 If you stroll west down East Campbell (picking up a snack from Psycho Donuts on your way), you'll reach the Campbell Community Center, Library, and Heritage Theatre. In the restored 1930s building, you can see comedies, musicals, and all kinds of performing arts.
One of the premier shopping spots is at The Pruneyard along East Campbell Drive at the S Bascom Avenue intersection. Residents come here for banks, barbershops, bookstores, baristas, bakeries, burgers, and even bridalwear - but never boredom.
Our realtors are in The Pruneyard right now if you want to ask them questions about Campbell zip codes.
Education Options in Campbell CA Zip Code 95008
This Campbell CA zip code has education for all, whether preschool, K-12, or higher education.
Parents have lots of choices for their children's education in zip code 95008. The Campbell Union School District has Blackford, Capri, Castlemont, Forest Hill, Lynhaven, and Marshall Lane Elementary schools - just to name a few.
High schoolers are well-served in Campbell, but for universities, many Campbell residents will be looking in areas outside of Campbell.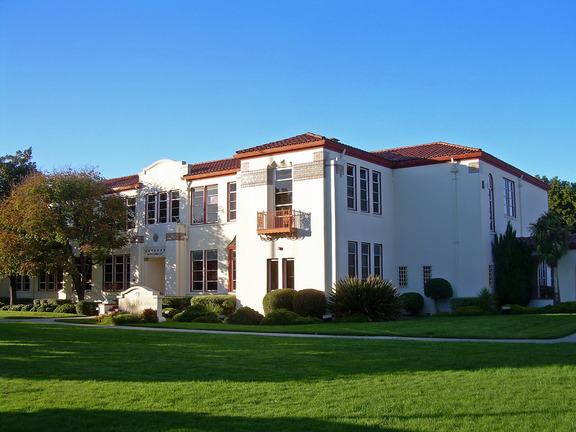 San Jose City College may be an affordable option for residents in the 95008 zip code.
Healthcare in Campbell CA Zip Code 95008
Getting urgent medical care in the 95008 zip code is convenient, with Gateway Family and University Medical Group nearby Downtown Campbell. Kaiser Permanente also has medical offices in Campbell, offering adult medicine, dependency recovery, laboratory services, and lots of other treatments and therapies. Another nearby hospital that Campbell's southernmost residents could use is El Camino Health's Los Gatos Hospital.
Around Downtown Campbell, residents can find physiotherapy and sports care clinics.
Real Estate in Campbell CA Zip Code 95008
Buyers enjoy a wide selection of homes in zip code 95008, from single-family homes to townhomes.
What does the average home in the 95008 zip code look like?
Well, if you're choosing a single-family home, you can usually expect great garden spaces in the front and rear with at least a double-car garage. If you browse our 95008 listings, you'll see that most homes have chosen from the classic Bay Area colors, with plenty of creme, sandstone, and slate greys (and some nice powder or Carolina blue homes too).
The median sale price for homes in Campbell CA was roughly $1,925,000 in September 2023.
The average sale price for homes in Campbell CA was roughly $2,054,611 in September 2023.
When a home hits the market in this zip code, it generally gets a closing offer within a couple of weeks at slightly over the listing price.
We have over 300 homes in our database for zip code 95008.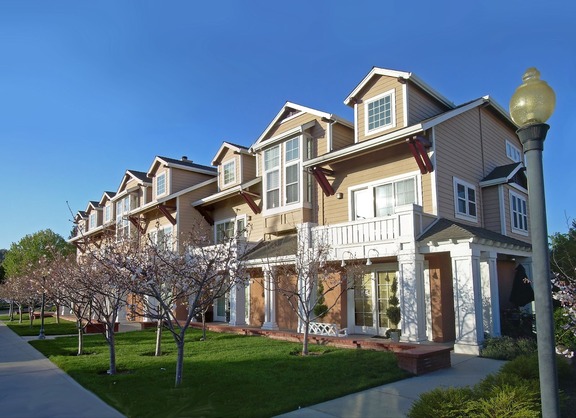 A few units in Campbell, California
Other Zip Codes in Campbell, California (95009 & 95011)
Now that we have covered Campbell's 95008 zip code, what about the other two?
The 95009 zip code appears to be used for a PO box in Campbell, California. As you probably know, it's very difficult to live inside of a zip code, so you should definitely check the 95008 zip code instead.
The 95011 zip code seems to be nothing more than a PO Box in Campbell, California. We don't have any listings there and there don't seem to be any residents living in the zip code.
Check Other Zip Codes Outside of Campbell, CA
If you can't find your dream home in Campbell, fear not! There are zip codes all around San Jose that probably meet your needs for commuting and lifestyle. For example, you could check the real estate options in Willow Glen to the east, or closer to Downtown San Jose to the north.
Either way, why don't you ask a realtor what their local opinion is? With our offices and families in San Jose, The Jamison Team is working and living in the places that you are curious about.
Happy home hunting!
More Questions? Follow-up With Us!
If you have more questions about what to expect from the markets around the Bay Area, don't be afraid to reach out to us today. Our experts are experienced in all property types and the entire San Francisco Bay Area, and we can help you to find what you need to know today.