Top Reasons Why Buying a Townhouse is a Great Idea
Posted by Sandy Jamison on Wednesday, February 1, 2023 at 12:48:01 PM
By Sandy Jamison / February 1, 2023
Comment
Significant financial commitments like choosing to purchase property can be intimidating. But as the famous renovation expert Jonathan Scott and co-host of the popular show Property Brothers (on DIRECTV STREAM) once said, "Nothing incredible was ever achieved by playing it safe." If you've decided to step away from cramped apartments and are ready to buy a home, a townhouse in the San Francisco area is a great option.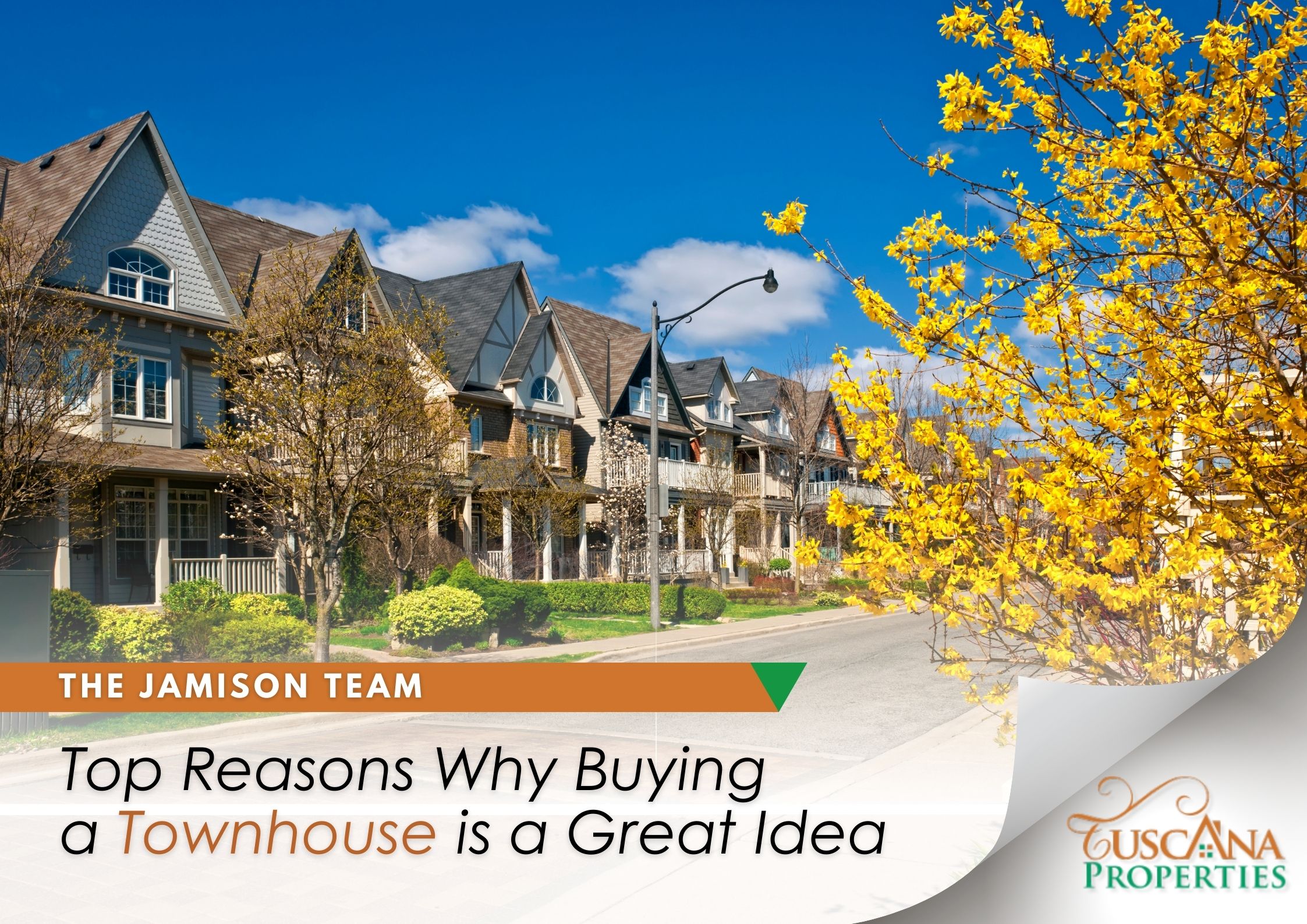 What is a Townhouse?
For a home to be classified as a townhome, it must possess a few qualities. A townhome is typically part of several other units and is attached to other homes on one or both sides. Many popular townhome communities are constructed in row formations, and some include two floors for extra space.
A townhome is the next step up from an apartment, but not nearly as giant a leap as a standalone home. For several reasons, many young families looking to increase living space find townhomes to be an excellent option. But what are the advantages of owning a townhome?
Less Maintenance
One fact about owning a single-family home rarely discussed enough is the amount of work required for regular upkeep. Those moving from apartments especially will suffer a bit of shock moving directly into a detached home.
A townhome is much more like an apartment, where the community association maintains things like landscaping, mowing, and pool cleaning. If the thought of pulling weeds, trimming trees, and shoveling the driveway in winter give you pause, perhaps a townhome is right for you.
Privacy
One of the most significant disadvantages to apartment living is the lack of private space as every wall, and even floor and ceiling are shared with another unit. There's nothing quite as unsettling as hearing your neighbor's conversation through the wall and realizing they can listen to you just as clearly.
Other apartment tenants can also be inconsiderate, making lots of noise and playing music at all hours of the night. On the other hand, a townhome provides owners with a living space with no neighbors above or below them. Some townhomes only share one wall, providing a more intimate space free from nosey neighbors and loud noise.
More Value
The cost difference between purchasing a single-family home and a townhome is often quite staggering. Townhomes are much more affordable due to their shared wall design. Not only is the overall price typically much lower than a detached home, but many families find that high-end amenities are included.
Some units feature premium granite countertops, stylish fixtures, and high-quality flooring not found at a similar price point in single-family homes. With a more accessible price and options for luxury finishes, a townhome may provide a higher standard of living over other options.
Community Feel
Townhome communities are often pre-planned to foster a small-town feeling where neighbors know each other. Many associations regularly host events, block parties, cookouts, and holiday celebrations to unite residents.
With an organized approach to the community, even from the planning stage, these townhome complexes offer many people a place to plant permanent roots. Conversely, single-family neighborhoods may be completely disconnected and lack any social cohesion.
Summary
Townhomes find themselves at just the right point between apartments and single-family homes. An association takes care of the exteriors, and communities often feature swimming pools or other onsite entertainment. They provide affordable options and require less upkeep when compared to detached dwellings.
With greater privacy and a built-in community feel, townhomes offer an excellent choice for those looking to purchase a home. With so many benefits, townhomes are becoming an increasingly popular choice for those in apartments looking to take the next step.
More Questions? Follow-up With Us!
If you have more questions about what to expect from the markets around Santa Clara county, don't be afraid to reach out to us today. Our experts are experienced in this region, and we can help you to find what you need to know today.