Top 7 San Jose Zip Codes
Posted by Sandy Jamison on Wednesday, October 18, 2023 at 10:00 AM
By Sandy Jamison / October 18, 2023
Comment
San Jose has 30 zip codes and you should know about some of the best ones.
Whether you are a real estate investor or a homebuyer, you'll find useful information in this guide. We're going to highlight what makes each zip code special and tell you about the area. That includes median listing prices, home styles, and more.
If you're moving here, or relocating inside of San Jose, check the listings for these zip codes first. Instead of going through the 30 San Jose zip codes one by one, allow us to save you some time.
One more thing! If you are thinking about buying a new home soon, you need to know about our Buyer Satisfaction Guarantee and Move for Free programs.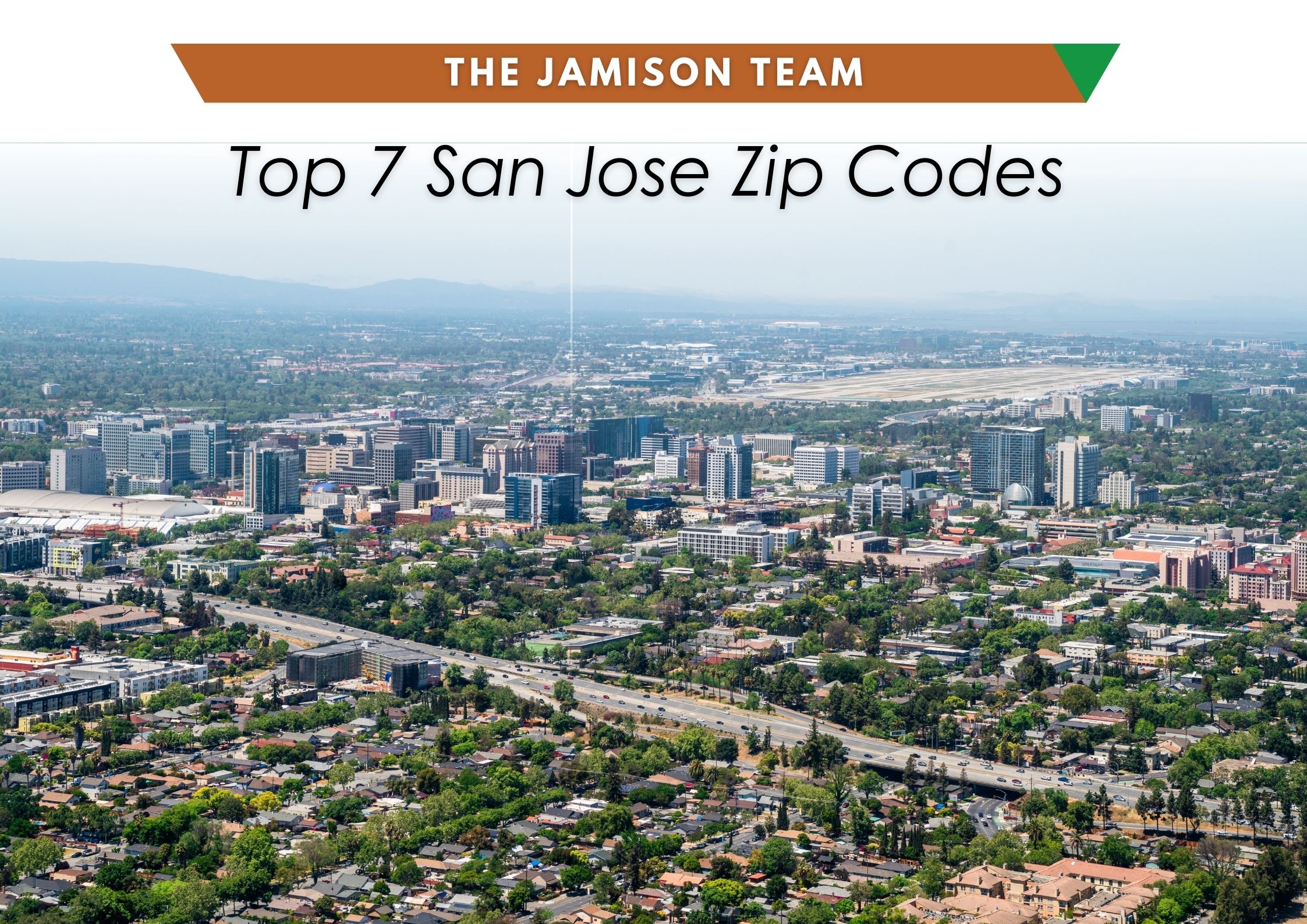 This article has 7 of the top zip codes in San Jose
1. 95120 Almaden Valley
The 95120 zip code is within the Metro Bay Area and has an upper-middle-class socioeconomic makeup. The population is estimated to be around 38,000 and about 12,500 households.
Education levels for the 95120 zip code are high, with over 35% of residents holding a bachelor's degree, and 20% holding a master's degree
95120 takes up a large area of land south of Central San Jose, stretching into Almaden Quicksilver County Park and beyond. Many of our 95120 listings are single-family homes of one or two stories, plus a few captivating luxury homes overlooking San Jose. Residents choose 95120 to take advantage of spacious properties, excellent education, and natural surroundings (including golf and wineries
Median listing price in the 95120 zip code: Around $2 million.
2. 95125 Willow Glen
The 95125 zip code runs through Willow Glen and stretches up to Downtown San Jose. It's a gorgeous neighborhood with direct access to the main areas of San Jose. This area is a good option for commuters who work downtown, but don't necessarily want to live in an urban environment.
Our listings in this zip code show a wide range of home styles and architecture. You'll see distinctive homes with charm leftover from the previous decades, mixed in with more recent constructions. Some of the older Spanish-style homes in the area date back to the 1920s and 1930s.
Median listing price in Willow Glen (including the 95125 zip code): Around $1.9 million
3. 95148 Hills of East San Jose
The 95148 zip code is one of the most exclusive and affluent in East San Jose. Located in the hills of the city, living in the 95148 zip code guarantees spectacular views. Nearby education options are top-quality as well, meaning the 95148 area is a great choice for families.
You can expect to find luxurious single-family homes, with ample garden space in the front and rear of the properties. Home prices are higher here than in other zip codes in San Jose, but you'll be choosing from a superb selection of well-maintained homes.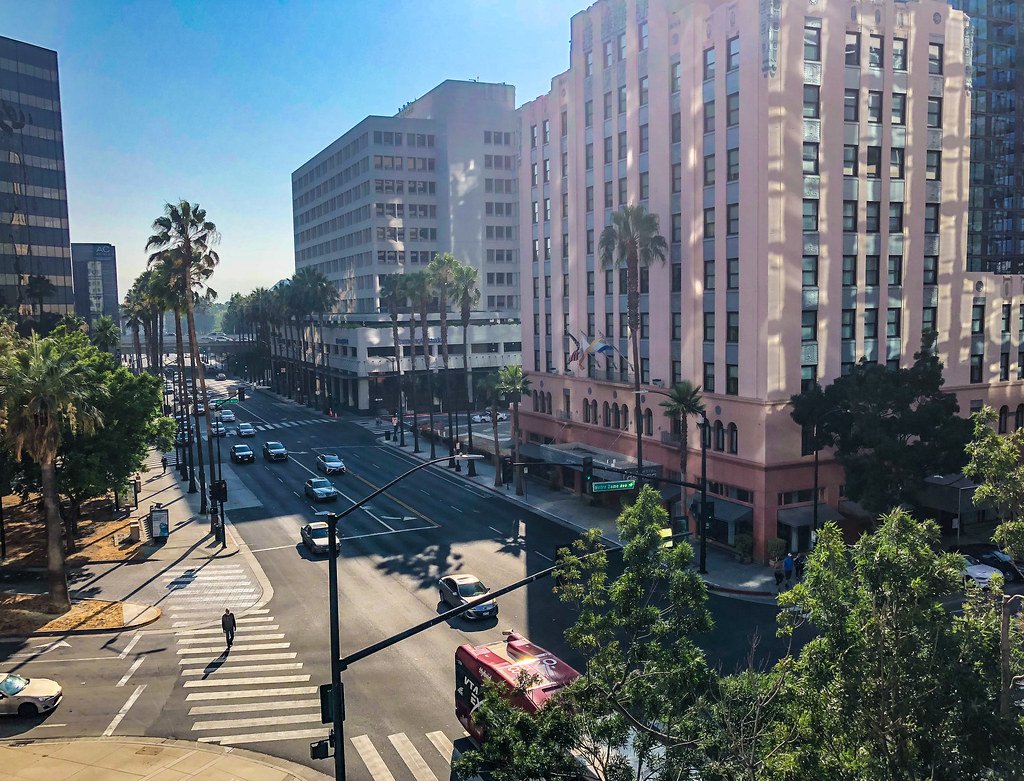 This is typical San Jose summer weather
Median listing price in the 95148 zip code: Around $1.5 million
4. 95124 South San Jose
The 95124 zip code encompasses Cambrian Park, Rose-Sartorette, and Lone Hill Highlands. It's located just to the south of San Jose, near Los Gatos. It's known as a location for entry-level homes, but some properties are very luxurious and command higher listing prices. There's a good range of property prices and styles in the 95124 zip code.
95124 residents get access to a huge mountain range to the southwest, which is full of wineries, hiking trails, mountain biking paths, and breathtaking views.
Median listing price in the 95124 zip code: Around $950,000
5. 95136: Blossom Valley
The 95136 zip code in San Jose is bordered by the Monterey Highway to the east and the Almaden Expressway to the west. It contains several communities like Blossom Valley, Communications Hill, and Vista Park, to name just a few. The condominiums of Communications Hill are worth seeing, with a great location in San Jose and panoramic views.
Living in the 95136 zip code means you are close enough to highways to quickly move around the Bay Area if you need to. There are excellent amenities in the area, several parks (including the extra-large Martial Cottle Park), and education options for all ages - including preschool.
Median listing price in the 95136 zip code: Around $1.2 million
6. 95110 Downtown San Jose
This Downtown San Jose zip code makes the list because of the investment potential and livability. There are pockets of the 95110 area that are poised for revitalizing projects and new developments. Downtown San Jose is also at the epicenter of Silicon Valley and many residents are employed in the tech sector.
The homes in the 95110 zip code are typically single-family homes, condominiums, townhomes, and apartments.
We have lots of very affordable apartments in the 95110 zip code of Downtown San Jose.
Median listing price in the 95110 zip code: Around $800,000.
7. 95121 East San Jose
The 95121 San Jose zip code is part of East San Jose. This area provides affordable homes, so it can be a good real estate investment or a place for first-time homebuyers. The 95121 zip code is known to be less expensive than some of the surrounding zip codes in San Jose.
In terms of education, healthcare, shopping, and amenities, the 95121 zip code is better than most. Residents get a high standard of living, for quite a low average home price.
Median listing price in the 95121 zip code: Around $740,000.
Let Us Find You a Special Zip Code
With 30 zip codes in San Jose, it's going to take homebuyers a long time to check each one. You can save yourself tons of time by asking a realtor, "Which zip codes do you recommend?"
Local real estate agents don't need Google or ChatGPT to find the best San Jose zip codes They already live in and around these zip codes, and regularly complete real estate transactions in them.
Get in touch with The Jamison Team and let us tell you about your new favorite neighborhood.