Top 10 Questions To Ask About Your Home Insurance Policy
Posted by Sandy Jamison on Tuesday, October 13, 2020 at 6:28 PM
By Sandy Jamison / October 13, 2020
8 Comments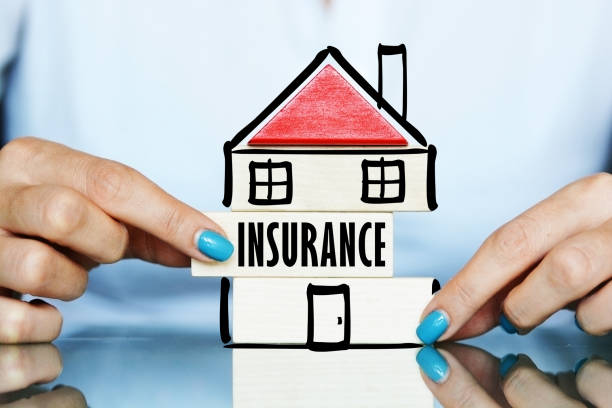 One of the broadest types of the risk coverage you can purchase is homeowners insurance. Typically, homeowners insurance can cover the roof over your head, the kitchen sink, and yes, even the shirt on your back.
However, many people purchase their dream homes without even getting a comprehensive insurance policy. Even worse, most homeowners don't have the slightest idea what their homeowner's insurance does and does not cover.
Before investing in a homeowners insurance policy, consider asking your agent the following ten key questions first:
1. What exactly is homeowners insurance?
In essence, a homeowners insurance policy is a type of casualty and property insurance that covers and protects your home and its contents in the event of loss and disasters. Homeowners insurance is also only meant to cover massive losses caused by certain perils and not negligence or wear-and-tear.
For instance, let's say you have a standard home insurance policy. When a flood hits your home, your home insurance policy will not cover the damages as flood insurance is a separate policy. The same is true with earthquakes.
Typically, the standard home insurance policy will protect you against perils like theft, smoke hail, explosions, vandalism, fire, windstorms, and lightning strikes.
2. Is homeowners insurance required?
Those who have a mortgage are likely required to get homeowners insurance. It is also possible that homeowners insurance has been bundled into their mortgage, and they are already paying for it. However, home insurance should not be tied to one's mortgage, so it is advisable to check what the setup is.
3. Is homeowners tax deductible?
In most cases, homeowners insurance is not tax-deductible. However, if you're using your home for business or you are a landlord, you should speak to your accountant about appropriate deductions first.
4. Does homeowners insurance cover plumbing?
Typically, homeowners insurance does not cover common plumbing issues. However, if the plumbing causes damage, it might be covered. Whether your insurance will cover damage from faulty plumbing will sometimes depend if you maintained your plumbing or not. If you have an ongoing slow drain that resulted in a leak, you will not be covered due to negligence.
5. Does homeowners insurance cover mold?
In some cases, homeowners insurance covers mold. However, others will not cover mold. If the mold is the result of an unforeseen accident and not negligence, it is covered. When it comes to insurance, mold can be a complicated matter, so it would be best to check with your insurance agent regarding mold coverage.
6. Does homeowners insurance cover roof leaks?
Depending on the cause of the leak, you may be covered. If your home has roof damage and is more than 20 years old, it will not be covered by insurance. Most insurance companies typically won't cover your home unless it passes the inspection first.
It's rare for a homeowners insurance policy to not be renewed because of a failed inspection. If your roof is a decade old and suffers extensive damage because of a hurricane, you will not be covered.
7. Does homeowners insurance cover water damage?
This is one question that will require a complicated answer. Homeowners insurance covers water damage in some cases. However, if a flood causes water damage, you will be covered by flood insurance and not homeowners insurance. If you have a damaged roof, you will be covered if the roof was not neglected prior to the leak.
8. Does homeowners insurance cover theft?
Theft is covered by homeowners insurance. There is a content portion in the homeowner's insurance policy that considers all your possessions. Ideally, you need to have a checklist of your valuables before the theft occurred. It will make it easier to get your claim paid when you have a homeowners insurance inventory.
9. What is a homeowners insurance deductible?
Just like car insurance, you need to pay a deductible before you are paid out a claim. You have the option to set the deductible high or low. The higher the deductible, the less you will be paying monthly.
It would be wise to pick a deductible you can afford to pay if you have sudden damage that needs to be repaired. If you are unable to pay your deductible, you won't get the coverage you need.
10. How much is the average homeowner's insurance?
In the United States, the average homeowner's insurance is $1,500. However, the range is vast and will depend on several factors like the value of the home, location, and how much it would cost to rebuild it.
Final Thoughts
Not all homeowners insurance are identical. That said, not all homeowners insurance will be right for you. As long as you ask the right questions, you are a step closer to choosing the right homeowners insurance for you.
More Questions? Follow-up With Us!
If you have more questions about what to expect from the markets around Santa Clara county, don't be afraid to reach out to us today. Our experts are experienced in this region, and we can help you to find what you need to know today.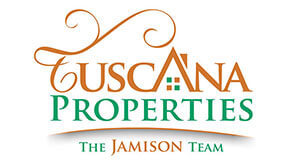 322 Piercy Road, Suite A
San Jose, CA 95138
408-802-4017
[email protected]
www.tuscanaproperties.com