Tips for Moving Your Pet to California
Posted by Sandy Jamison on Friday, September 30, 2022 at 2:22 PM
By Sandy Jamison / September 30, 2022
Comment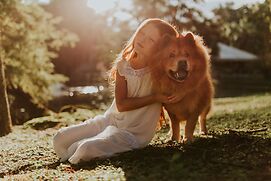 You're moving to California. Congratulations! The Golden State is an amazing place to live. But before you get too settled, there's one important task you need to take care of: moving your pet. Moving with a pet can be challenging, but it can be done. Today, The Jamison Team shares some tried-and-true tips on how to move to California with your pet as smoothly as possible.
Purchase Pet Insurance
One of the best things you can do before moving is purchase pet insurance. This will help cover any unexpected medical bills that might arise during the move or after you've settled into your new home. When purchasing pet insurance for your furry family, evaluate the level of coverage, deductibles, premiums, and the age of the pet you want to insure. Be sure to review sample quotes and customer reviews before making a final decision.
Hiring Movers
When hiring movers to help with your relocation, there are a few things you need to keep in mind. Ensure the moving company is experienced in handling pets. Ask if they have any special equipment or training for moving animals. Also, create a secure area for your pets during the move, where they cannot escape and become lost or injured. It's a good idea to invest in a larger crate for your dog, to give them an additional feeling of safety and security.
Finding a Suitable Home for You and Your Pet
Finding a property suitable for you and your pet is essential. Here are a few things to keep in mind:
Size and Layout. An apartment may not be the best option if you have a large dog. Make sure there is enough space for your pet to run and play.

Neighborhood.

Look for a safe area with plenty of green space. This will allow your pet to explore and socialize with other animals.

Amenities.

Find a property that has amenities like a dog park or playground. This will make it easy to provide your pet with exercise and stimulation.
Rent. Be aware of pet fees and deposits when searching for a rental property. These can add up quickly, so it's important to budget accordingly.
By following these tips, you can find the perfect property for you and your pet.
Pet Proofing Your New Home
It's essential you pet-proof your new home before your pet arrives. Keep all potentially harmful chemicals out of reach, such as cleaning products, medicines, and even plants that could be toxic to pets. Ensure all electrical cords are well out of paw's reach. Be aware of small spaces your pet could get stuck in, and block off any openings that could trap them. Put a screen over your fireplace or install childproof locks on low cabinets. Create a safe space for your pet to retreat to help them settle in their new surroundings. This could be a crate, a bed in a quiet room, or a comfy pillow in a sunny spot.
A Smooth Transition
Overall, moving to California with a pet takes effort, but it is possible with some advance planning. Be sure to purchase pet insurance, hire experienced movers, and take steps to pet-proof your new home for peace of mind.