Things to do Before Renting Your Property
Posted by Sandy Jamison on Thursday, November 11, 2021 at 2:32 PM
By Sandy Jamison / November 11, 2021
Comment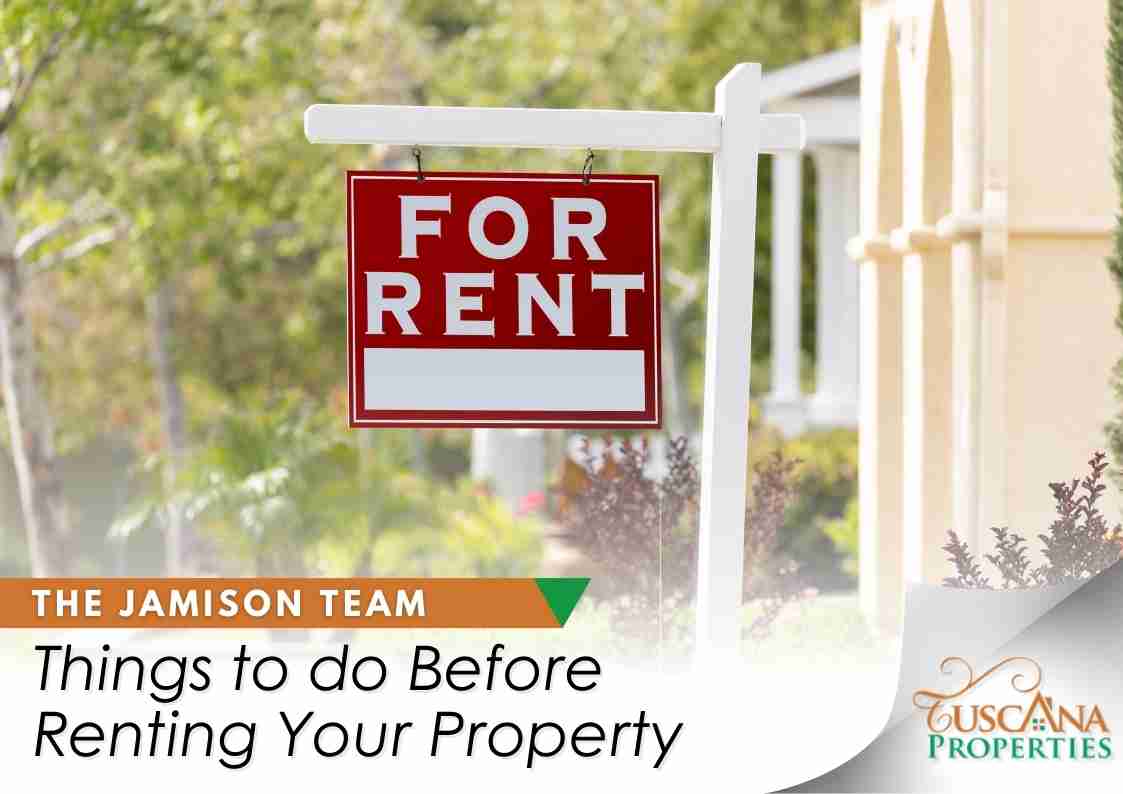 As a landlord, renting out your house and generating a reliable monthly income is your number one priority. But before you get to do that, you have to first prepare the place and make it rent-ready for your prospective tenants. From major renovations and repairs to inspections and getting an insurance policy – here are a few things you can do before putting your property up for rent.
Find Landlord Insurance
The first thing on your agenda should be landlord insurance. This policy is separate from homeowner's insurance and is designed to protect you in your capacity as a landlord. For example, a landlord insurance policy can protect you from lawsuits that relate to your property. It might also cover any damages caused by the tenant. Otherwise, you could be on the hook for thousands of dollars if someone sues you.
Reach out to your insurance provider to make sure you're getting the right policies. You may also want to update your homeowner's policy as an added measure.
Establish a Screening Criteria
The next thing on your agenda should be to establish screening criteria for prospective tenants while also making sure no one is discriminated against based on the color of their skin, beliefs, and gender. It is of paramount importance to learn about laws related to tenants and make sure you're abiding by them.
Decide the Rent Prices
Now is also the right time to choose a rent price. While there is no one stopping you from setting a high rent price, you're doing so at the cost of isolating the vast majority of tenants out there. It is important to stay competitive without selling yourself short. Take a look at similar listings of other rental units in your area and stay within that range.
Have Your Home Inspected
This is an important step before tenants move in. It is quite common for structural and utility issues to crop up all the time. Hire an inspector to assess the condition of your house and flag any major repairs to avoid problems. Besides, it pays to clean your house and apply a fresh coat of paint to the walls. All these steps can make your rental unit livable for your tenants.
Prevent Problems Before They Happen
It's always a good idea to arrange regular inspections for your rental home. This way, it will be easier to detect problems early before they can become a bigger problem. It is also worth investing some extra money into the place to make sure everything is up-to-standards and works flawlessly.
For example:
⦁ Test all carbon monoxide detectors
⦁ Make sure there is adequate ventilation to keep moisture levels low
⦁ Check the plumbing for any water leakages and have them fixed up
Getting the Paperwork Right
This is arguably the most essential aspect of doing business: creating a rental lease agreement. This document will dictate how you and your tenant will engage in the coming months until the lease expires. A good lease must comply with local, state, and federal laws. It should include the term of the lease, the process of collecting the security deposit and how it would be returned, the due date for rent, and any rules surrounding late fees.
It is also beneficial to create an outline for a pet policy, maintenance tasks, and the eviction process (should things ever escalate to that point). Take your time to go over the rules with the tenants and ensure they understand everything. Then get their signature.
Hire a Property Manager
If you haven't already, you should hire a property manager to look after the property. It is easy for landlords to get overwhelmed with the work that goes into making their rental units livable for tenants. The more properties you have, the more difficult your tasks. Whether you decide to plan everything yourself or use a property manager, it's a good idea to start with a budget.
More Questions? Follow-up With Us!
If you have more questions about what to expect from the markets around the Bay Area, don't be afraid to reach out to us today. Our experts are experienced in all property types and the entire San Francisco Bay Area, and we can help you to find what you need to know today.