Things to Do Before Putting Your Rental Property on Market in Summer
Posted by Sandy Jamison on Tuesday, April 13, 2021 at 4:58 AM
By Sandy Jamison / April 13, 2021
Comment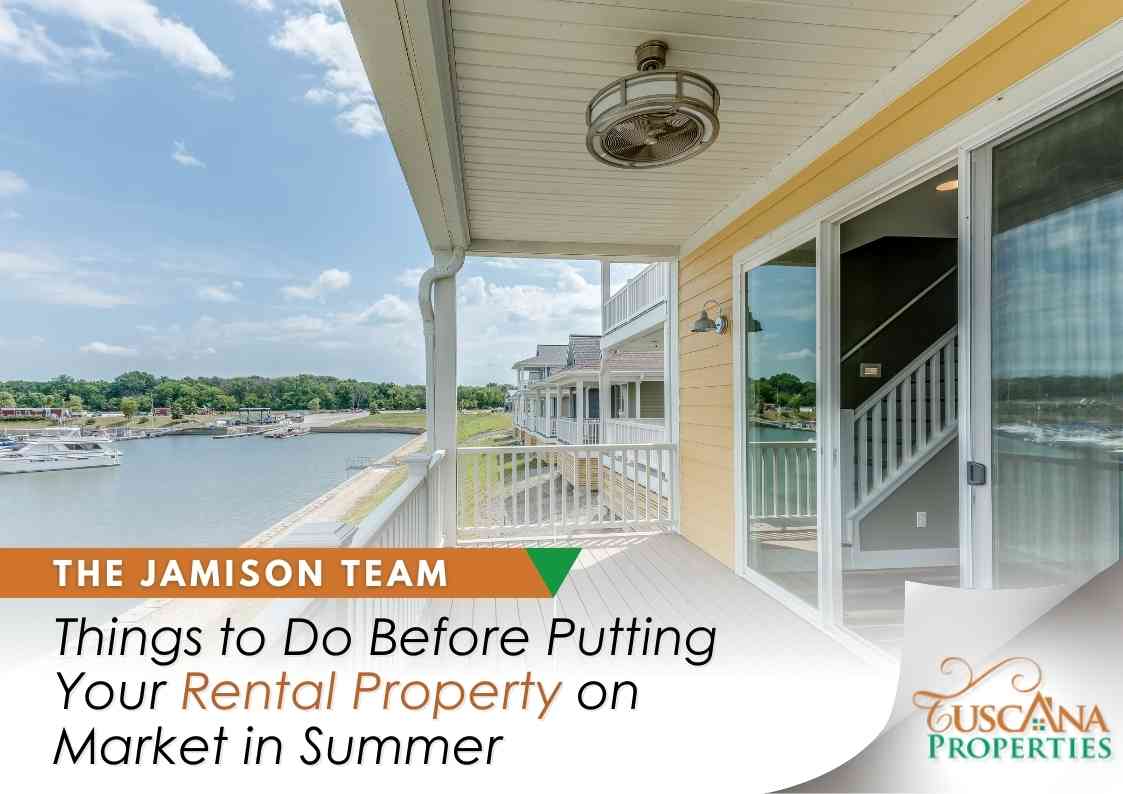 Are you planning on going on a vacation this summer? Well, one of the easiest ways of securing a passive income while you're away is to rent your house for the entire duration you will be gone. Seasonally renting out your property can be a very lucrative business and the first thing you will need to do is research how to best prepare, advertise and price your property.
Luckily for you, we've answered all of these questions in this post and if you keep scrolling through, you'll know exactly what to do:
1. Where to Advertise Your Property
First things first, it is your responsibility to determine how much money and time you're going to invest in marketing your property. If your abode is situated in a hot location and is near tourist destinations during peak season, then simply listing it on Craigslist should do the trick.
Alternatively, you can try posting ads on HomeAway or other third-party websites for interested renters. Make sure to first research each marketing platforms' variable fees before going all out and listing your property.
2. Analyze Other Rental Units to Determine Price
Even if you aren't making use of a third-party platform to rent out your home, try analyzing similar posts on news website ads or in the newspaper to determine a suitable price. If your property has all the right amenities, such as cable, parking, free WiFi, an extra bedroom, additional baths, outdoor showers/pool, dishwashers, dryers, and washers, then consider increasing your price.
Related Topic That You Might Want To Read: "2021 Data Reveals What Renters Want When It Comes to Leasing"
If you start attracting renters too quickly and notice other listings that are selling out for more, you may have priced your property for too little. Similarly, if you are having trouble renting, then your monthly rent may be set too high.
3. Include Security Deposits and Clear Cancellation Policies
Whether you're planning on renting out your property to your friends or family, or are making use of an online platform, always make sure that you have set clear refund and cancellation policies. Also, ensure they are clearly mentioned in the rental agreement. This should be true for both you and your prospective tenants.
If you happen to be using a third-party broker to draw up rental agreements, make sure to research their ratings on the Better Business Bureau website and see whether they have had complaints from previous renters.
4. Declutter, Clean, and Repair
Your prospective tenants will want to see a place that is at least cleaner than their previous home. If you think your home is too cluttered, then make sure to get rid of as much junk as possible.
Related Topic That You Might Want To Read: "Getting Your Home Ready to Rent Out to Vacationers"
Try to eliminate mold and conduct all necessary household repairs, including, but not limited to, doors, windows, and locks. Place all unnecessary mail, things with sentimental value, important records, and other monetary items in a secure location (preferably outside the home).
5. List Specific Dements in Your Rental Agreement
If you would prefer your renters to do more than just straighten up your home, make sure to add it to the contract. After doing so, if your renters simply straighten up your home then you will be liable to withhold their security deposit.
Related Topic That You Might Want To Read: "The Pros and Cons of Investing In Residential Properties"
Final Thoughts
Voila! You've learned how to rent your rental property during the summer. However, if you are having trouble sparing time to do all that is necessary, you can always delegate these tasks to your property manager.
More Questions? Follow-up With Us!
If you have more questions about what to expect from the markets around the Bay Area, don't be afraid to reach out to us today. Our experts are experienced in all property types and the entire San Francisco Bay Area, and we can help you to find what you need to know today.