Things to Consider Before Selling Your House
Posted by Sandy Jamison on Thursday, June 29, 2023 at 8:56:09 AM
By Sandy Jamison / June 29, 2023
Comment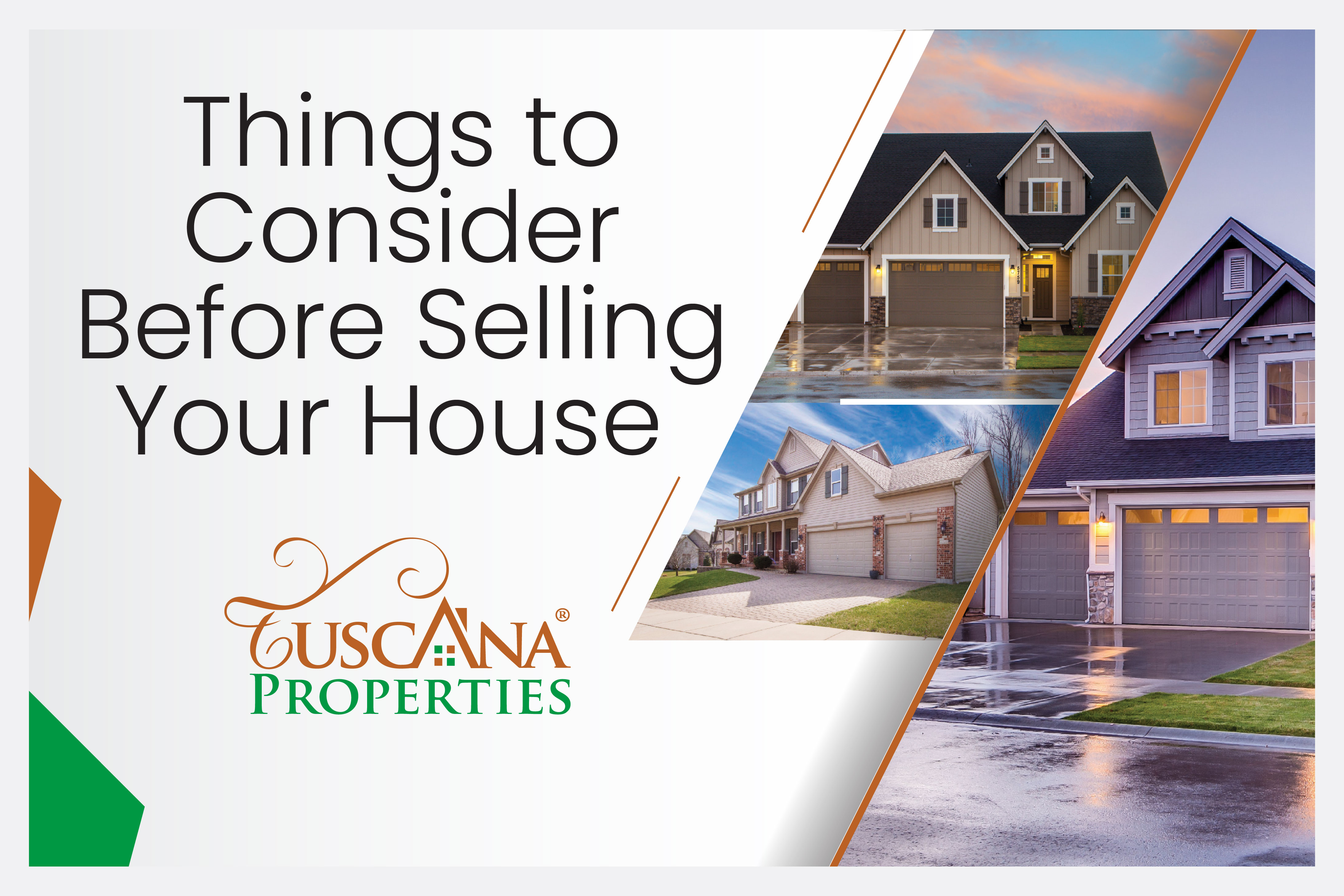 Since the pandemic, many people have started selling their homes due to the market gaining traction. Those homeowners that sold their homes were able to make a profit due to the urgent need.
While selling your home may seem like an easy decision if you're able to potentially make a profit, there's a lot that goes into the final decision. You'll want to take a list of things into consideration before putting your home on the market.
If you're in the process of choosing whether or not to sell your home, evaluate these things before adding a "for sale" sign to your front yard.
#1 Financial Considerations
If you're currently struggling to manage the upkeep of your home, especially financially, you'll want to weigh all of your options before selling it. Even if you're unsure of what decision you'll make, talk to a real estate professional to get a feel for what the selling process would be like. It's also smart to review the current housing market in your area. This will help to determine how much you could sell your house for and also give you an idea of whether you can make a profit or not.
A realtor can also help you decide whether or not now is a good time to sell. They will have an idea of what's selling in the area and if house sales are worth the stress. They can also provide you with information on how much you'll have to pay a realtor if you use their services. Additionally, you can reach out to an attorney for additional costs on how much you would owe for their time. Gathering these costs beforehand will give you an idea of how much you will have to pay at closing. While you may get a check for closing on your house, you'll have to pay realtor and attorney fees.
#2 Remodel or Relocate
Whether you're expanding your family and need extra bedrooms, or want to have extra space for guests to stay, you'll want to determine if you should buy a larger home or consider expanding your current home. No matter what the reason is that you need more space, determine which option would be best for you both financially and realistically. If you have the space and capacity to add to your home, this would save you from the hassle of having to sell it and move out.
If you're unable to expand your current home, your best option is to buy something larger that offers what you're looking for. Create a list of your requirements such as how many bedrooms and bathrooms, garage size, and any other wants and needs that would make a new home worth it. Once that list is created, this will give you an idea of how much you'll be spending on a new home and what mortgage you can afford. This will allow you to make a budget to fit your lifestyle.
#3 Location, Location, Location
Do you currently live in a location that you love, or are you in an area that you would be okay leaving? Based on your thoughts, this will also be a determination of your final decision before selling your home. If you currently live in an area that has a high-sell rate for houses, it may be worth selling yours as well. If you can make that higher profit that will benefit you when it comes to buying a newer home, it's definitely something to consider.
Moving to a new location due to work or wanting to move closer to family could be another reason to consider selling your home. If you're relocating for work, make sure that you work closely with your company to receive your relocation package if offered. This will help to cover any costs or a short-term rental while you look for a new home. If you have to move on short notice, see if your company would be willing to cover your current mortgage until new homeowners move in.
#4 Including Your Family On The Decision
Making the final call and choosing to move or stay in your home can be a hard decision for homeowners, especially if you're parents. If you're considering moving your family to a new home, there is a lot to take into consideration. Including your kids in the decision can help you to You may have to consider the following:
Do we need to change schools?

Will the kids get their own rooms?

Will repairs need to be done to a new home? If so, is it safe for our family?
Keeping an open dialogue with your kids about this decision will benefit you all and make them feel like they're a part of this life change. It can also teach them how to handle change if that happens, or how big decisions are made. You could give them a couple of different options and they can learn to outweigh them or make a pro/con list.
Making The Final Decision
Determining whether or not to sell your home can be a tough decision to make. Your current financial circumstances, the size of your home, and the location are all determining factors to consider before putting your home on the market. If you ever have questions about how you should go about the process, work closely with a The Jamison Team to help you come to your final decision. Realtors will work closely with you and will help you sell your house to the best buyer and someone willing to make it their next home.