The Ultimate Moving Checklist
Posted by Sandy Jamison on Tuesday, August 3, 2021 at 3:23 PM
By Sandy Jamison / August 3, 2021
Comment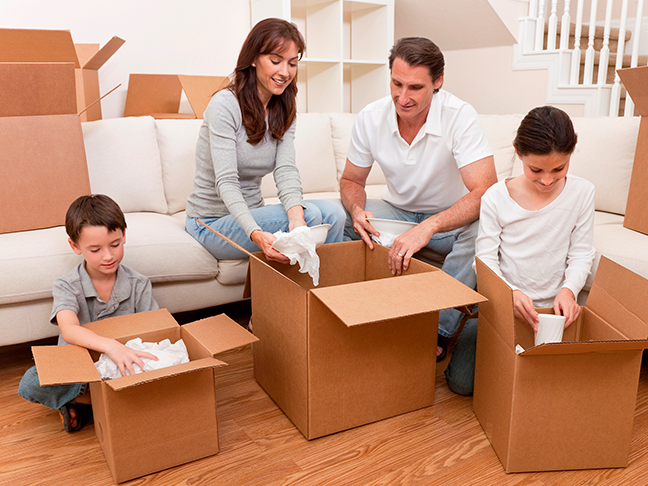 The Ultimate Moving Checklist
Have you finally found your dream house? Are you preparing for a move soon? No matter where you're going, relocating to somewhere new is always an exciting but stressful time. There's a lot of work that needs to be done to ensure your current house is prepared, everything is packed and ready to go, and your new place is ready to welcome you and your family.
With last-minute changes and people going in and out of the house, there's always a chance that something important is missed.
Here's the ultimate moving checklist to help you keep everything in order before and after your big day.
Before Your Move
1. Create a document or folder
A document can categorize all the items that need to be packed, keep track of receipts and important documentation, and list all the tasks that need to be done in chronological order. Your document can also include a room-by-room inventory of all the furniture that will be packed.
2. Research moving companies
More often than not, you'll need the help of a professional moving company to help you transport your belongings. Look at customer reviews, price quotes, and speak with the companies to find one that meets your needs and budget.
3. Sell and donate unwanted items
You might not want to bring everything with you to your new place. Go through your belongings and decide which ones will be sold or donated. Decluttering will also make your move easier since there are fewer things to transport.

During Your Move
1. Collect empty boxes
Local grocery and furniture stores might have empty boxes that you can use for packing. If you plan ahead, you can gather a good amount of boxes. Otherwise, moving companies or container stores will have boxes that you can purchase. Make sure all boxes are labelled.
2. Rent out a storage unit
You might consider keeping some of your things in a self-storage unit if you need temporary storage during the moving period. A storage facility is secure and you can access your items at any time.
3. Disassemble big items
Furniture like bed frames and tables can be disassembled to save space. It also makes the items lighter and easier to carry.
4. Have a final walk-through of your old house
Make sure your old house is empty and cleaned. Anything wrong with the water heater, circuit breakers, etc., should be addressed immediately. Also, make sure air conditioning and water valves are turned off before you leave.

After Your Move
1. Change Your Locks and Set Up a Home Security
Many people have entered your new house while it was on the market. Equip your house with proper security measures from the get-go.
2. Inspect Your House
Make sure your utilities are working and find ways to save on your bill each month. Check the HVAC system, water valves, circuit breakers, and other places to ensure everything works properly.
3. Unpack Everything
You'll slowly unpack everything throughout the coming weeks. You might want to start with the kitchen, bedroom, and bathroom before unpacking less important rooms like your living room and basement.