The Ultimate Guide to Home-Buying for Seniors
Posted by Sandy Jamison on Wednesday, May 4, 2022 at 7:59 AM
By Sandy Jamison / May 4, 2022
Comment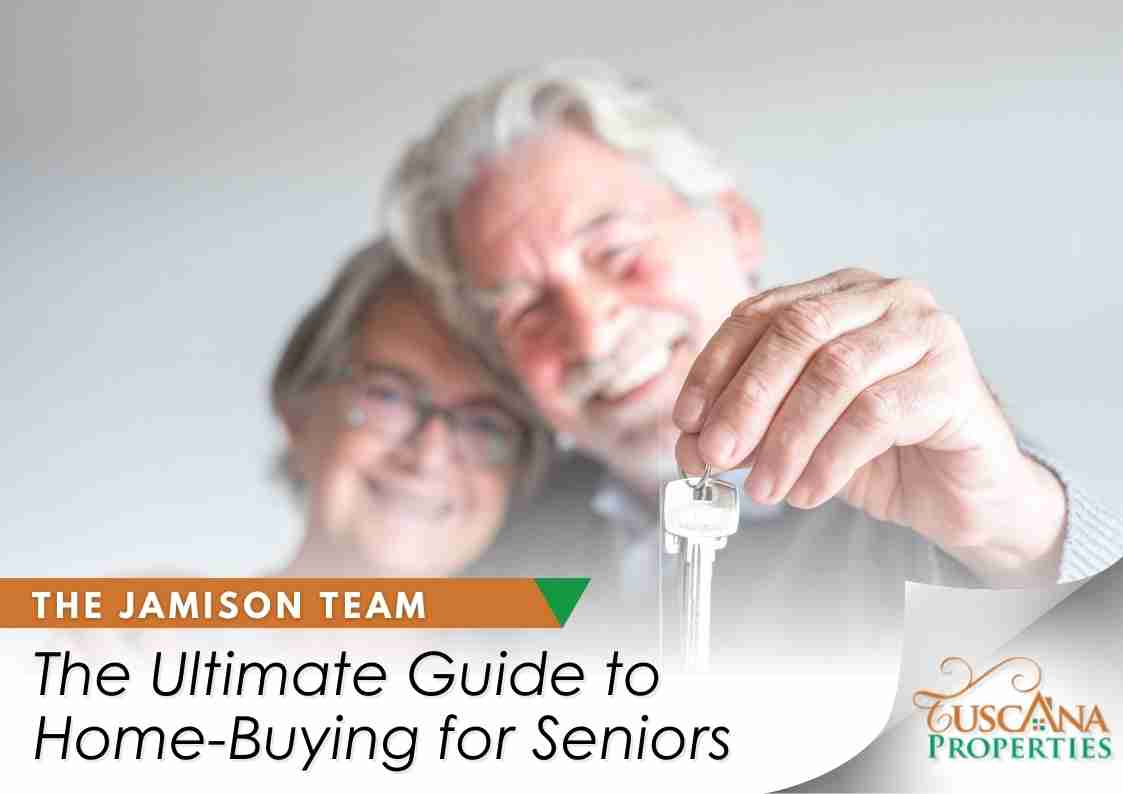 Moving is never easy - even if it's when we're looking for greener pastures. Seniors often choose to move to be closer to family or because they want to downsize their belongings. But saying goodbye to a home you're used to with so many memories attached can be challenging. That's why The Jamison Team put together the definitive guide to home-buying for seniors. Let's get into it.
Figure Out Financing
Before you start shopping, figure out your mortgage details. Do you need to get a mortgage, and if so, what type do you qualify for? These essential questions depend on factors like debt, monthly income, and savings. It's necessary to stay within your means when making a buying decision. You can determine how much you can afford by looking at your annual income vs. average APR, loan type, monthly expenditure, and down payment costs. Weigh the total figure against property taxes in your chosen neighborhood, as well as home maintenance and insurance costs. Once you're ready to put an offer down, make sure to get preapproved for a loan to simplify the process.
If this is your first home purchase in a long time, consider a home warranty. There are many benefits of a home warranty, particularly if you're purchasing an older home, if your inspection pointed out a few concerns the sellers won't fix, if you are on a tight budget or all of the above. Just be sure to research what your home warranty covers and doesn't so you've got the necessary coverage to fit your situation.
Accessibility Will Be Key
The ultimate aim of your big move is to find a home that works with your needs and aging requirements. Accessible features will be vital in making this happen, so be sure to filter through potential properties with an accessibility lens. For example, falls and fractures increase 200% in those over 60 due to vision loss, Enlightenment Mag reports. This means you'll need to find a home with plenty of lighting to see everything easily. Wide doorways and hallways will be another must, particularly if you use a mobility device. Having this feature in place when you move in will save you thousands of dollars in remodeling if you find the need for accessible circulation down the line.
Speaking of remodeling, the ideal house will also offer plenty of opportunities for expansion if needed. For example, most homes on the market may not be built-in universal design elements. But if the space has the potential for easy modifications down the line, that's a win in our books. An example would be a bathroom with a large turn radius with adequate space to accommodate a mobility device or stairs wide enough to host a stairlift or ramp. It's always good to have a backup option!
Prep Your Home for an Easy Sale
According to Millionacres, the real estate market is in a state of constant flux. This means there is no one formula for selling your home for the best price. However, it is always good to implement features and upgrades that boost your property value exponentially. Factors like adding curb value, a spec'd-out kitchen and an updated bathroom will always fetch a higher price come sale time.
Look at online estimates and do a comparative market analysis to determine how much your home is worth. Be sure to seek expert advice at this stage of the process, though. Financial planners and a dedicated agent from The Jamison Team will help you avoid scams and offer invaluable assistance that will get your home sold faster and more effortlessly. Don't forget to use this opportunity to downsize and declutter your belongings — the fewer items you have, the easier it will be to get settled into the new house!
What do you think — are you ready to find your new home? There are many decisions and logistics to figure out before move-in day, so take it step by step. All the hassle and bother of moving will be well worth it when you're in a home that supports you through the aging process!
More Questions? Follow-up With Us!
If you have more questions about what to expect from the markets around the Bay Area, don't be afraid to reach out to us today. Our experts are experienced in all property types and the entire San Francisco Bay Area, and we can help you to find what you need to know today.