The Secret to a Healthy Home Starts Here
Posted by Sandy Jamison on Tuesday, April 12, 2022 at 8:20 AM
By Sandy Jamison / April 12, 2022
Comment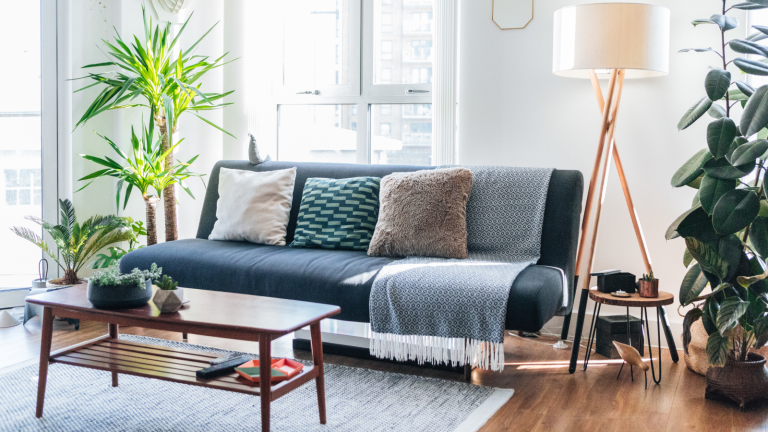 The COVID-19 pandemic has changed the way people live. You're not only more aware of your own health but also your home's environment. Have you thought about creating a healthier space? Creating a healthy living environment will ensure you have a safe and happy place to retreat. And today, The Jamison Team offers you some simple, practical tips on how to do just that.
Get Rid of Clutter
If you already live in a small space, the clutter will make things worse. Clutter traps dirt and dust, not to mention it can be a trigger for asthma. It's also bad for your mental health, as it can make you feel overwhelmed, stressed, and anxious.
Go through your home and throw out anything you don't need. If it's broken, out of date, or unused for a while, get rid of it. Consider renting a storage space for some things if you have little room in your home. Store holiday decorations and other items you don't use year-round to free up space and reduce clutter. Incidentally, when it comes to keeping lots of different boxes straight, a label maker will save you loads of time!
Improve Ventilation
Poor ventilation is a significant cause of asthma and other respiratory problems. Make sure your place has proper circulation to improve air quality. Consider hiring an HVAC company to install new heating, cooling, and ventilation systems.
A new HVAC system will circulate air, removing odors and allergens. Research local service providers and choose a contractor offering a discount to save money. Always read reviews and testimonials before deciding on an HVAC installer.
Update Your Bedroom
Your bedroom should be a sanctuary from the world. Make it a place where you sleep soundly at night and wake up refreshed in the morning. The good news is you don't need to break the bank to make your bedroom more comfortable. New pillows, bedding, and soft sheets will give you a cozy place to lay. Also, add room-darkening curtains. These can help you get more sleep by blocking out the sun during times you need to rest.
Build an Exercise Room
Many people think building a home gym is an expensive project, but it doesn't have to be. You can repurpose a room or create a temporary workout space in your garage. If you're working with limited space, consider an upright exercise bike. You can find one that folds away, giving you more floor space.
Replace Your Lighting
Lighting can make or break a space. For example, it's easy to control the darkness in your bedroom by changing light bulbs and using dimmers. Upgrading to LED bulbs will last longer and save energy, while accent lighting can bring an additional design element to your home.
To achieve the feel you want, you might need to use some of your savings to pay for the changes. If that's not possible, speak with a financial institution about refinancing your home to get a lower payment to help offset the costs of the upgrades. Look for refinancing options based on your circumstances. For example, if you're a veteran, learn more about the VA Interest Rate Reduction Refinance Loan to speed up the process.
Update Your Home to Feel Better
Change a few rooms in your home and it'll feel like an entire renovation. Declutter, update your lighting and make your bedroom more comfortable.