The Importance of Home Inspections
Posted by Sandy Jamison on Friday, March 3, 2023 at 10:00:23 AM
By Sandy Jamison / March 3, 2023
Comment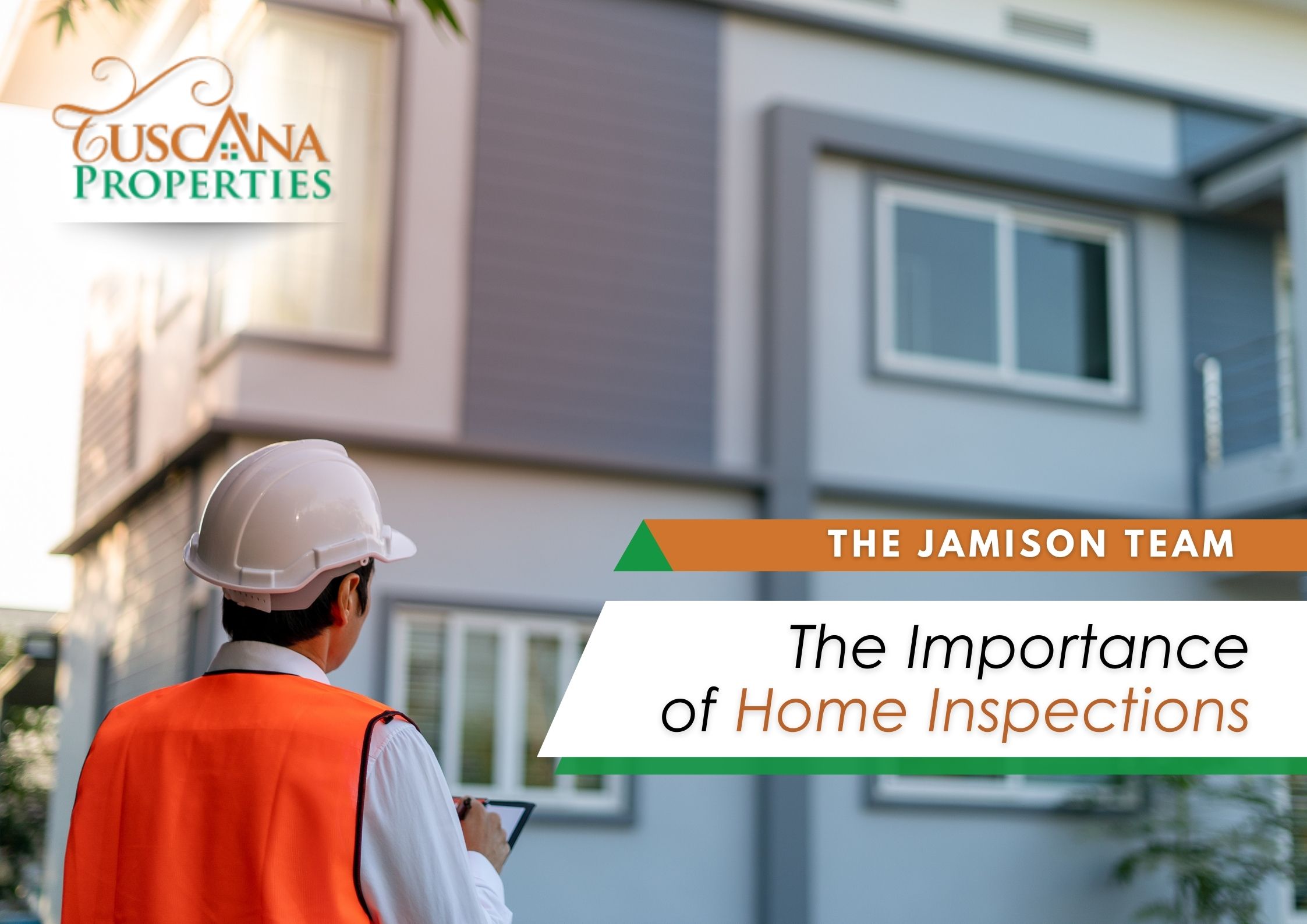 Buying a home is a major investment and a significant milestone in one's life. It's an exciting time, but it's important to proceed with caution and do your due diligence before signing on the dotted line. One of the most important steps you can take as a homebuyer is to get a home inspection when making an offer. Here are five reasons why it's a good practice to get a home inspection before buying a home.
Identify potential problems: A home inspection can reveal potential problems that may not be visible during a simple walkthrough. This includes issues like a leaky roof, foundation problems, or outdated electrical systems. Identifying these problems before closing on the home can save you thousands of dollars in repairs down the road.

Negotiate repairs or a lower price: If the home inspection reveals any issues, you may be able to negotiate with the seller to make repairs or reduce the purchase price. This gives you the opportunity to factor in the cost of repairs when making an offer on the home.

Peace of mind: Buying a home can be a stressful process, but a home inspection can provide peace of mind. Knowing that the home is in good condition and doesn't have any major issues can help you feel more confident in your purchase.

Plan for future repairs: Even if the home inspection doesn't reveal any major issues, it can still provide valuable information about the condition of the home. This can help you plan for future repairs and maintenance, such as replacing a roof or updating an HVAC system.

Protect your investment: Ultimately, a home inspection is about protecting your investment. By taking the time to get a thorough inspection, you can ensure that you're making a sound investment that will provide a comfortable and safe home for you and your family.
Getting a home inspection is an essential step in the home-buying process. It can provide valuable information, protect your investment, and give you peace of mind as you move forward with one of the biggest purchases of your life. So, before you close on a home, be sure to schedule a thorough home inspection.
More Questions? Follow-up With Us!
If you have more questions about what to expect from the markets around Santa Clara county, don't be afraid to reach out to us today. Our experts are experienced in this region, and we can help you to find what you need to know today.