Simple Guide to HOAs (Homeowner Association)
Posted by Sandy Jamison on Friday, October 13, 2023 at 8:30 AM
By Sandy Jamison / October 13, 2023
Comment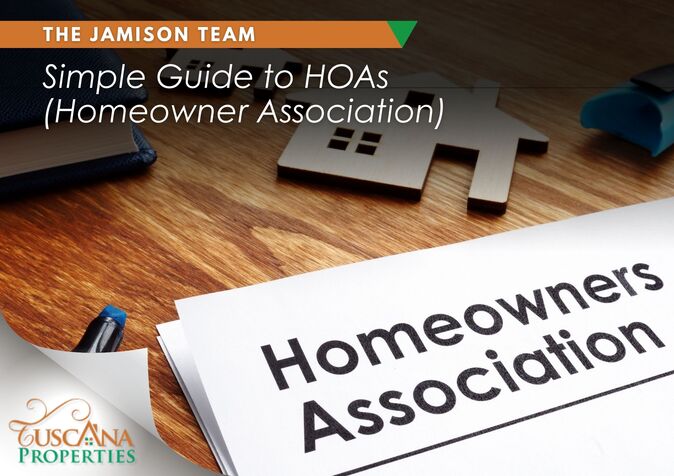 House hunters might be wondering, what is an HOA?
HOA stands for Homeowner Association. If you've started searching for a home and see something about an HOA somewhere - don't worry.
We're about to dive deep into what an HOA does for you, who gets to be part of the HOA, and the crucial things homebuyers need to know.
By the end of the article, you'll know enough to make an informed decision about HOAs.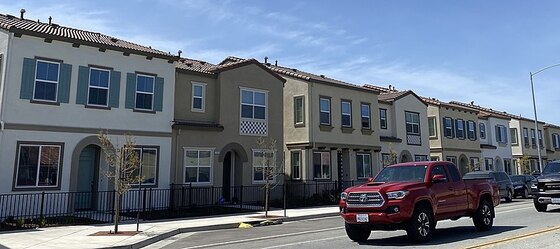 A row of Californian townhomes
What is an HOA in Real Estate?
A homeowner association is an organization that governs a planned development, such as a subdivision, townhouse complex, or condominium. They are supposed to create rules for preserving the community, increasing livability, solving issues, and even boosting property value. An HOA also enforces rules when they are broken (more about that later).
New developments often include fantastic amenities, like swimming pools, fitness facilities, private parks, and even playgrounds for children. You can expect to find more HOAs in communities with lots of new development, like Central San Jose. In places like this, you're very likely to deal with an HOA - which is why this guide is going to be useful.
Buying a home in an HOA's jurisdiction means that you become a member automatically. Becoming part of an HOA means accepting some terms, making payments monthly or yearly, and receiving all of the benefits of their work around your home.
This is How an HOA Works
When a new development is being built, like a complex of townhomes or a new set of condos, an HOA is often created. The developer usually gives the homeowners association its start, then the HOA hands the newly built properties off to the homebuyers.
Homeowners get to vote for their board of directors, who will run the operations of the HOA. This board will publish the features of their association and also the services they provide. This is important since homeowners will be constantly paying the HOA for whatever is agreed upon.
HOAs in California have a lot of power, in terms of which rules they can set.
Any rules can be enforceable, as long as:
It is in writing.

The board holds sufficient power to make the decision.

The rules don't conflict with any local laws, as well as state and federal laws.
Homeowners Associations are governed by several documents, including bylaws, articles of incorporation, Declaration of Convents, Conditions and Restrictions (CC&Rs), plus other policies and regulations.
In California, HOAs are not governed by the state and are run like private organizations through voting and member input.
What Does an HOA Regulate?
Don't skip through any paragraphs or rush when you are reading the CC&Rs. You'll need to be well aware of the advantages and limitations of becoming an HOA member.
Inside the Conditions and Restrictions (CC&Rs), you'll see what's expected of homeowners and what is considered a violation. Make a couple of copies and make a cup of tea - you'll want to take your time reading the CC&Rs.
Inside the Conditions and Restrictions, you'll learn about:
Pet Restrictions
It's not strange to see conditions for the size, breed, and quantity of pets in HOA-governed properties. Make sure to check that before falling in love with the home.
Parking Rules
Following the parking guidelines will ensure that everyone has space for their vehicles and nobody is obstructed. There may be specific times when parking isn't allowed here or there and it's up to you to get familiar with your unique parking situation.
Rules About Property Modification
You won't be able to walk into your new place and start painting everything burgundy - at least not without reading the CC&Rs first. Some properties are more lenient about modifications than others, but new developments may be strict to preserve the homes.
Leasing and Renting Restrictions
If you are planning on renting your home, there could be a waitlist, or you may need permission from the HOA board of directors. For investors, having or not having the ability to rent a unit could be a game-changer. Check this information in the CC&Rs.
If you need clear information about using amenities, making noise at night, doing yard work, or anything else, speak to the HOA directly.
A set of properties likely under HOA governance
The HOAs Finances and Fees
The fees that you pay to the HOA are part of your monthly living costs, so you should have full awareness of the financial commitment.
These payments are put towards the things outlined in your HOA agreements and policies, such as upkeep, repairs, and amenities.
You should also do your research into the financial health of the HOA and make sure that the HOA has enough reserves to handle unexpected expenses.
Realtors Can Help Find Better HOAs
Avoiding a mismanaged homeowners association could save you years of stress or hassles. Aside from talking to the HOA directly, realtors often have a professional relationship with the associations.
If you have any uncertainties about homeowners associations, could you use a realtor to answer your questions? HOAs are a part of the homebuying process, so we're very familiar with the ins and outs.
Contact The Jamison Team by email and ask them more about HOAs, as well as how you can Move for Free to your next home.