Silver Creek Is a Special Place to Live (San Jose)
Posted by Sandy Jamison on Wednesday, October 4, 2023 at 11:00 AM
By Sandy Jamison / October 4, 2023
Comment

Escape to the Beautiful Hills of Silver Creek
The San Jose neighborhood of Silver Creek offers a high standard of living and safety to around 10,000 residents. It's situated near Central San Jose, but far enough away to be a spacious community, not crowded or overdeveloped.
If you were to fly over Silver Creek and look down, you'd see that most of the neighborhood is grassland and low-lying hills. Residents get great views of San Jose and Mt Hamilton from their homes in the Silver Creek hills.
The properties in Silver Creek range from affordable 1 story homes to multi-story mansions. Due to its size, the supply of homes is lower than in some of the larger neighborhoods in San Jose.

Silver Creek Hills
Why Do Home Buyers Choose Silver Creek?
The main reasons that home buyers decide to live in Silver Creek will be obvious as soon as you get there.
Most of the homes sit along low grassy hills with views of the surrounding area. The main roads through the area are spacious, but they needn't be, because Silver Creek doesn't receive much through traffic.
At any given time, there are only a handful of properties for sale in Silver Creek.
This neighborhood is an escape from the urbanization and bustling areas of San Jose. There's one shopping center that provides groceries and other goods to residents. ‌Canyon Creek Plaza also has a pet hospital and banking options. You'll find it along Silver Creek Valley Road, which is the main thoroughfare that gets residents from one side of Silver Creek to the other.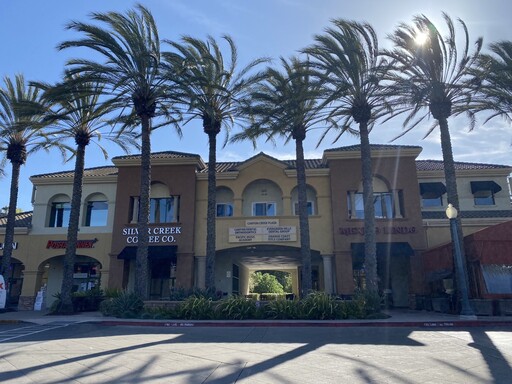 Some stores in Silver Creek, San Jose
Being peaceful and quiet doesn't mean that Silver Creek residents have any trouble making it to their jobs or friends in other cities. Getting to Central San Jose takes just 15 minutes by car.
Let's look at specific categories like the outdoor attractions, healthcare, and education in Silver Creek.
Outdoor Attractions in Silver Creek
Silver Creek has a few spots inside the community for locals to relax (or work up a sweat).
The Silver Creek Valley Country Club has a championship-level course that's suited for lots of different skill levels. It's also a beautiful spot to play tennis, take yoga classes, swim, and have unforgettable dinners on the terrace. Wines from the San Jose area are served in the restaurant.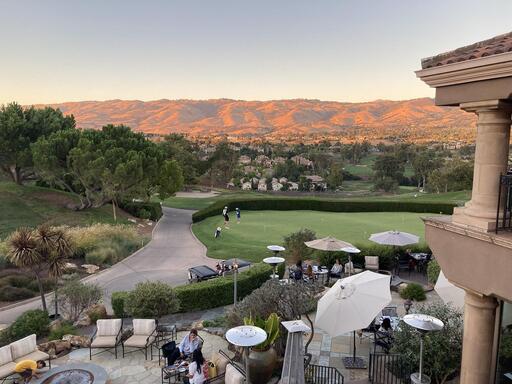 The Silver Creek Country Club
Locals can drive over to Cottonwood Lake and Hellyer County Park in just a few minutes. These green spaces are very close to Silver Creek and offer 15 miles of paved trails, a picnic area, a dog park, and cycling paths.
There are a handful of fantastic vineyards in the nearby area. Silver Creek isn't quite large enough to have its own wineries, but you can reach them quickly. Testarossa Winery has been voted the Best Winery in Silicon Valley for 13 years and sits just 25 minutes from Silver Creek.
Silver Creek Has These Healthcare Options Nearby
Residents of Silver Creek have several options for healthcare and urgent medical care.
Anyone that needs medical care in Silver Creek can go to the Kaiser Permanente Medical Center, which includes an emergency unit and several surgery facilities.
There are also options for dental care near Silver Creek, like Agunod Ortho-Dental Clinic and Evergreen Hills Dental.
Nursing homes are easy to reach in a few minutes from Silver Creek. The most highly-rated ones are Oakont of Silver Creek, Ivy Park at San Jose, and Atria Evergreen Valley.
Are There Schools in Silver Creek?
Despite being a small community, Silver Creek has great education options. There are no universities in Silver Creek, but all ages below are well provided for.
Scholars Academy is a highly-rated elementary school in Silver Creek. Parents say that the curriculum and teachers are outstanding. Another one is Silver Oak Elementary School.
Silver Creek High School is the home of The Raiders football team. The 4-year high school has almost 2500 students in attendance. This high school also has a partnership with San Jose State University, offering dual enrollment to certain senior students.
We Have Up-to-Date Silver Creek Listings
You can check out our Silver Creek properties anytime. You should also browse nearby communities too, like Evergreen, which is just east of Silver Creek.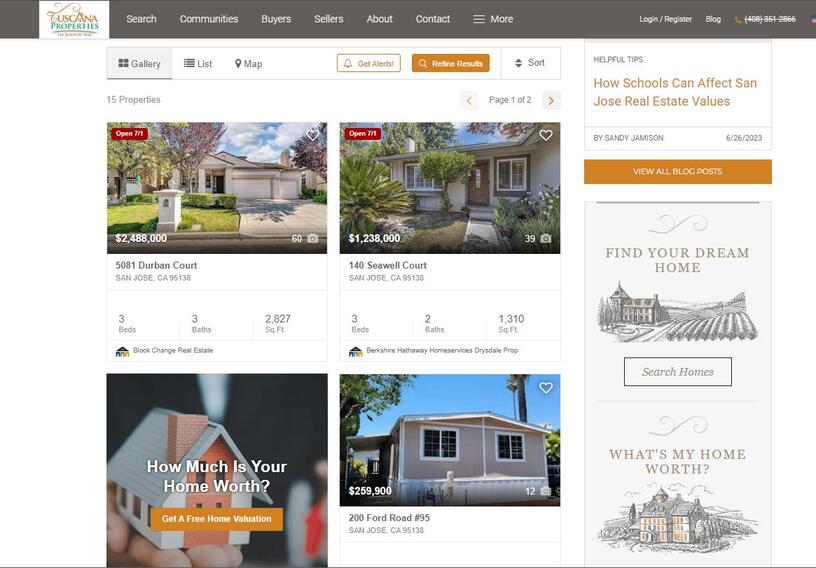 Check our listings today to see which properties are available
If you need help choosing the perfect neighborhood, perhaps somewhere that fits your lifestyle, check in with a local realtor. Use their knowledge of the area, and the housing prices for each neighborhood, to speed up your search.
In Silver Creek, The Jamison Team is already listing several properties, some of which are ready for viewing right now.
More Questions? Follow-up With Us!
If you have more questions about what to expect from the markets around the Bay Area, don't be afraid to reach out to us today. Our experts are experienced in all property types and the entire San Francisco Bay Area, and we can help you to find what you need to know today.