Silicon Valley: Great Workplace or Place to Live?
Posted by Sandy Jamison on Friday, May 12, 2023 at 10:58:22 AM
By Sandy Jamison / May 12, 2023
Comment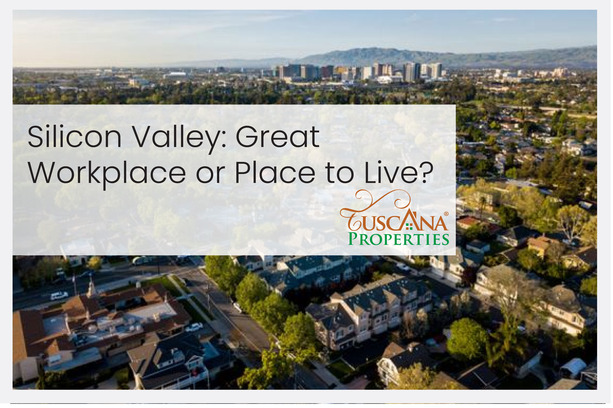 Even if you haven't seen Silicon Valley, you must have heard about it in the movies by now. This is a global tech hub, located in Northern California. Google, Facebook, Apple, and Tesla are the most notable tech giants with factories and headquarters in "The Valley".
The name Silicon Valley is better known than the city it's in, which is Palo Alto. It's one of the richest cities in America and there's no shortage of activities for ‌residents once their work is finished. A lot of the fun comes from water sports, like kayaking, sailing, and windsurfing (if you can handle it).
A spectacular shot of Silicon Valley
For parents, Silicon Valley has private and public schools to choose from. There are numerous institutions that parents will be proud to have their kids attend, but any school requires a thorough vetting and a quality check.
Working in an International Tech Hub
If you know about Silicon Valley, you know that this is the place to find a high-level job in the tech industry. Software developers, data scientists, UX designers, and product managers are some fields in high demand. Indeed has almost 100,000 jobs listed in the Silicon Valley area as of April 2023.
There are plenty of shiny buildings, but Silicon Valley is more than that
Credit: Image by lauramba
Facebook has around 86,000 full-time employees, but most of them are in the Bay Area. Their headquarters are in Menlo Park, California, with a whopping 45,000 employees on a sprawling 250-acre campus. Even though they don't all work in Silicon Valley, Facebook boosts employment in the area and has helped the local economy to thrive.
LinkedIn has tens of thousands of jobs listed online and that's just one of the job sites to search. It's not all tech jobs either; any thriving city needs thousands of industries to operate.
The state of California has a scale of taxation ranging from 1% to 13.3%, depending on the level of income.
Is it Hard to Find Suitable Homes in Silicon Valley?
Compared to other California communities, average home prices in Silicon Valley are slightly higher.
Back in 2018, the median price of a home in Silicon Valley was around $1.18 million. The prices didn't skyrocket, as many had predicted, instead falling 6.3% in 2023 to a median price of $1.1 million. For a metropolis area like Silicon Valley with international value, that might be a low average home price.
Apple Campus 2 is on the horizon, as well as the San Francisco 49er's Levi's Stadium. There are many other major developments underway. This construction boom is going to bring new employment and increase ‌housing requirements in Silicon Valley and the surrounding areas.