Selling an Inherited or Estate Home in California
Posted by Sandy Jamison on Wednesday, November 1, 2023 at 9:00 AM
By Sandy Jamison / November 1, 2023
Comment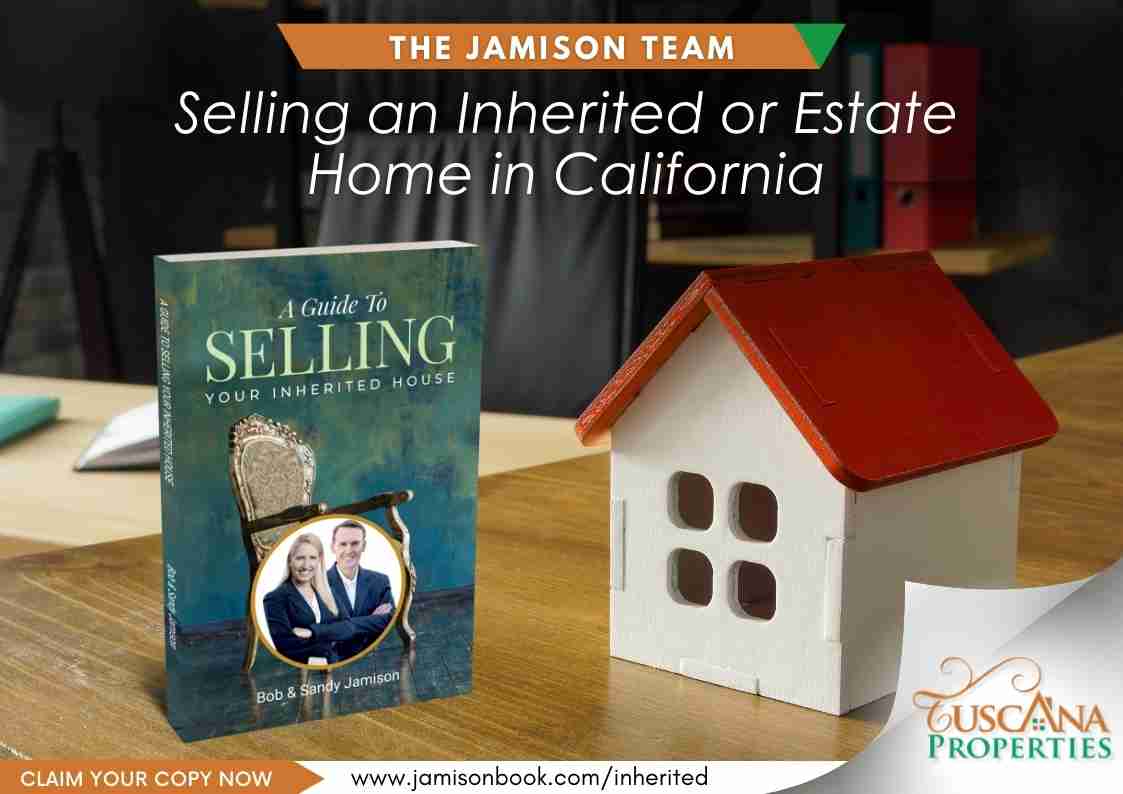 Whether the home is sentimental to you or not, it's often best to sell the home and collect the financial proceeds. It's not as straightforward as selling a home that you purchased yourself, but we're about to guide you smoothly through the process.
Inheriting a home can be a surprise, both emotionally, and logistically.
You might be one of multiple heirs to a property, face title disputes, or need repairs before you can even think about selling. The listing and sale of the property is often the easiest step in the process, but the regulations and probate process are more complex.
Our agency wrote a book on selling inherited homes that is jammed full of guidance from two of San Jose's top realtors. Would you like a free copy?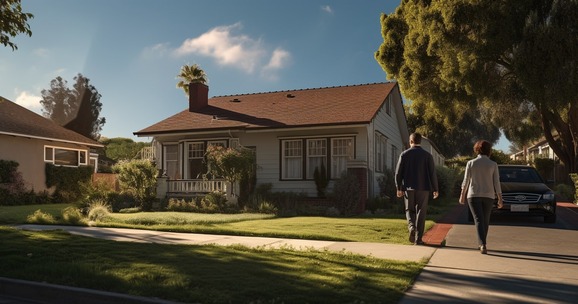 Learn more about selling an inherited property
The First Steps of Selling an Inherited Home in California
Selling inherited property in California starts with a probate process that can take 12 to 18 months to wrap up. These two factors are important and can impact the sale of your inherited home:
Completing The Probate Process in California
If you inherit a home in the state of California, it's not ready to be sold right away. You've got to put it through the probate process. Unfortunately, this can be a lengthy step - sometimes taking as much as 18 months, or as little as 12 months.
During the probate process, you'll have to submit proof of property ownership and the previous owner's certificate of death. Another thing you'll need to do is clear up any outstanding mortgages on the property, taxes, or debts.
Some CA Homes are Exempt from the Probate Process
You might find that your home is exempt from the California probate process if:
You have a transfer-on-death deed: A transfer-on-death deed gives the owner the chance to transfer the property to a beneficiary upon their passing. File this deed with the county clerk in whichever location is nearest to the property.
You have received a house in trust in California: Ownership can be passed from one owner to a beneficiary by using a property trust. During the owner's lifetime, the property will function as if they own it themselves.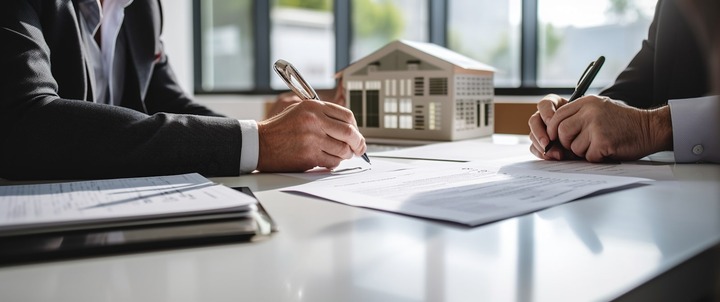 Are you exempt from the probate process?
Dealing with a Mortgage on Inherited Assets in California
You can pay off the mortgage on the property you inherit in a few different ways. A real estate attorney can help you understand your rights.
Firstly, you can sell other assets you inherited.
Selling other assets that you inherit could help you pay off the mortgage on inherited homes. Certain items may have significant value, such as vehicles or jewelry.
Take the mortgage into your own name.
If you choose to, the property's mortgage can be transferred into your name. You'll start to handle payments and with each one, your equity in the property will increase. Taking the mortgage and putting it in your name also allows you to handle the debt in smaller portions.
Allow the property to foreclose
In California, a mortgage lender can file to foreclose a property if there isn't anyone willing to repay the mortgage.
Discuss these options with a realtor, preferably one who is experienced in selling inherited properties - since it's not the same as your average home sale.
Paying Tax on Inherited Property in California
Unfortunately, we've got to chat about the tax on inherited property in California. If you want to sell the property, there are some taxes to learn about.
Inheritance Tax
When you legally inherit a property from someone who has passed away, there is a state tax called inheritance tax. Luckily for California, there is no inheritance tax imposed on real property. Also, inheritance tax isn't something that applies to the spouse or children of the deceased owner.
Taxes when Selling Inherited Properties
There are a few kinds of taxes that come from selling inherited homes.
Transfer Tax:
Transfer tax is a one-time payment you'll make when transferring ownership between two parties. In the counties of California, including Santa Clara County, the transfer tax change is 1.10% of the total sale price (paid by the buyer or seller).
Inheritance Property Tax:
The Property tax for inherited homes is slightly lower than the average U.S. tax rate. On inherited homes, the property tax is just 0.71%, while the national average is around 0.99%.
Capital Gains Tax:
This tax is applied to any profits you make from selling inherited property or other assets. It will fall in line with tax brackets of income around California and it's a tax levied by the IRS.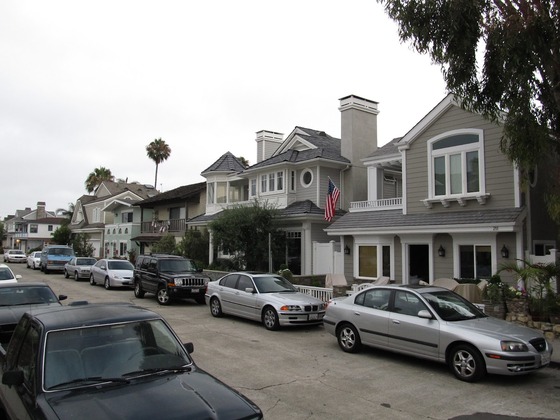 A few older homes in California
Side note about Capital Gains Tax Exclusion: You can be exempted from the Capital Gains Tax if you have lived in the home for 2 of the last 5 years. Also, you must have not used the Capital Gains Tax Exclusion in the last 2 years for any other California property.
Now You Sell Your Inherited Home in California
You can get in contact with a realtor at any point, from the very beginning before the probate process, or after that's all wrapped up.
A California realtor will start by discussing your home's value and comparing nearby properties to find the most attractive listing price. Ask for too much, and the property will become a stagnant listing - but asking for too little is just as bad.
Next is the promotion phase, where experienced realtors tap into their network and use technology to get your home in front of buyers. It's no time for shortcuts! Your realtor will recommend a professional photographer and staging crew if it's necessary.
Sometimes, you can skip right through the marketing steps by tapping into an agency's base of buyers. For example, our agency has buyers waiting to make offers on homes. Sometimes, your home won't even need to be staged before getting an offer from one of our buyers.
Planning to Sell an Inherited Home?
The Jamison Team is actively buying and selling inherited homes in the California market, and two of our top realtors have penned an entire novel on this subject - which you can pick up for free. Just tell us where to send your copy.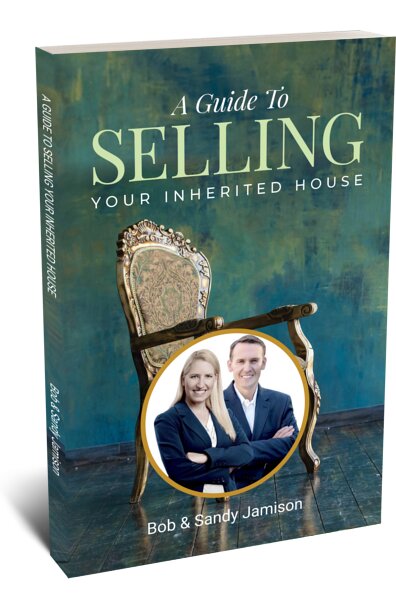 The perfect book for any homeowner selling an inherited property
Sometimes selling inherited homes can be complicated, especially if the equity is divided multiple ways or some inheritors aren't cooperating. It can be helpful to have knowledgeable people by your side who have already guided others through the process.
If you're starting out the probate process, we can recommend real estate legal professionals in your area. If you've patiently waited and are ready to sell, our buyers might be ready to make you an offer.
More Questions? Follow-up With Us!
If you have more questions about what to expect from the markets around the Bay Area, don't be afraid to reach out to us today. Our experts are experienced in all property types and the entire San Francisco Bay Area, and we can help you to find what you need to know today.