Selling a House in California and Moving Out of State
Posted by Sandy Jamison on Monday, October 16, 2023 at 10:45 AM
By Sandy Jamison / October 16, 2023
Comment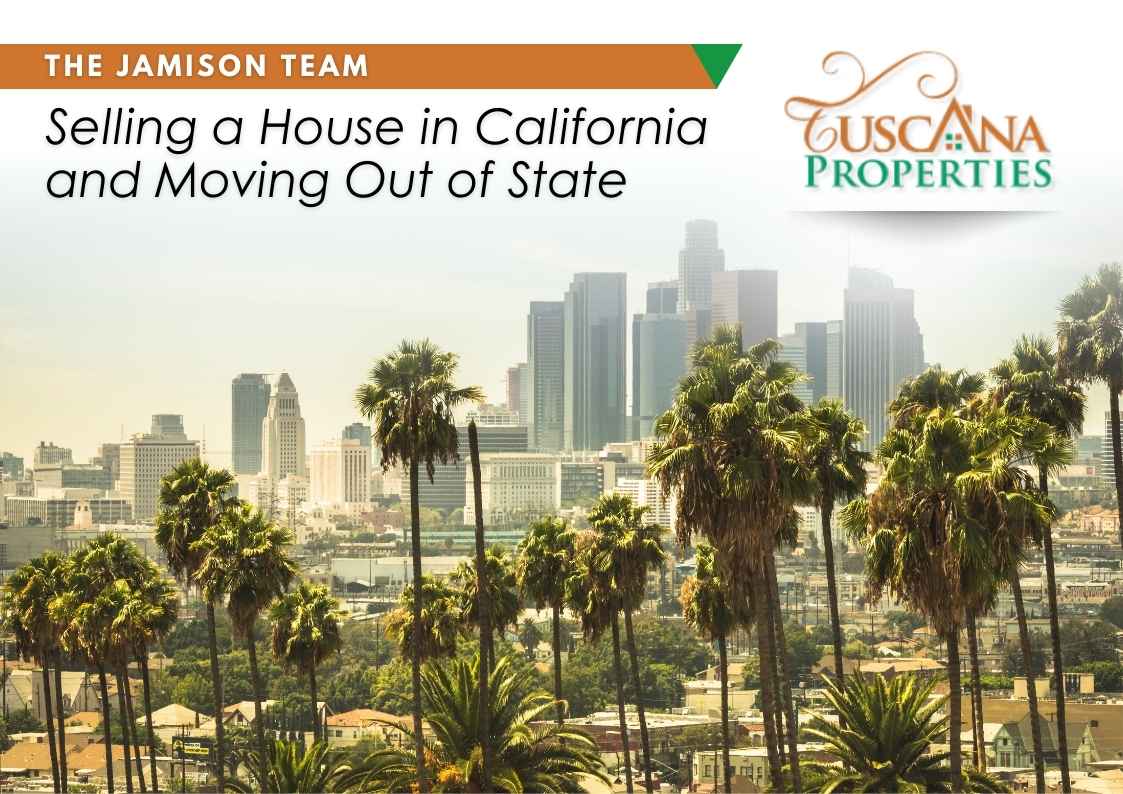 California is known for its picturesque coastlines, iconic landmarks, and dreamy lifestyle. However, the dream doesn't always last forever. Many California locals get drawn outside the state by more affordable real estate or job opportunities. If you're contemplating selling your California home and moving out of state, you're in the right place. As a team of experienced realtors who have walked countless homeowners through this journey, we share insider tips to make your transition smooth.
Here are several actionable tips to make selling your house in California and moving to a different state easier.
1. Time the Market
Historically, spring is when California house hunters come out in droves. This is usually caused by lovely weather and the fresh start that the season brings. Everyone prepares for the summer selling season to come! If you're reading this in fall or even winter, don't worry!
Each season has its unique perks for sellers. A cozy winter interior or an autumnal backyard can be just as enticing. Know your own market and time the sale right so you can maximize your price. More offers will come across your desk during the spring and summer months in California.
2. Price it Right from Day One
Your home isn't just a building. It is a place where the next family can create memories and live their lives. When selling, focus on price versus your emotions. Overpriced homes tend to linger on the market, making potential buyers suspicious.
Starting with a competitive market analysis, which considers the sale prices of similar homes in your area, ensures you're in the right ballpark. Remember, a fair price is attractive and sparks competitive offers. You'll receive more offers when pricing your home at a good number. To get your California house sold fast, attract as many offers as possible. Selecting an offer with the best terms is easier when you have a handful of others to compare it to.
3. Presentation Matters
We Californians have an innate sense of style and aesthetics. We're constantly surrounded by natural beauty and iconic architecture. When selling your house, give it the love it deserves. Declutter each room to make spaces appear larger. New homebuyers love space! Consider touching up the paint throughout the interior of your home. Don't forget the power of professional photos. These images can make or break online impressions, which are more crucial than ever in today's digital age.
4. Disclosures When Necessary
From the sunny beaches of SoCal to the misty forests of NorCal, our state's diverse landscape also means varied environmental risks. It's imperative—and legally required—to be upfront about potential hazards like earthquakes, floods, or wildfires. Comprehensive disclosures not only build trust with your buyers but also protect you from post-sale complications or legal tussles.
5. Consider Hiring a Stager
A well-staged home can dramatically increase its perceived value. Stagers have an uncanny ability to transform spaces, highlighting strengths and downplaying any weaknesses. They craft a narrative for potential buyers as they walk through an open house. This helps them envision their lives in the home. While there's an investment involved, the potential ROI in the form of a higher sale price or quicker sale often justifies the cost.
6. Dive Deep into Offers
When that notification chimes indicating a fresh offer on your home, it's easy to get lost in the exhilaration. This is the moment to pop on your analytical hat. The highest offer might blind you at first, but look beyond the dollar figure.
The details of each offer matter! What contingencies are attached? Is their financing solid? Sometimes, an offer with a slightly lower price but a confident path to closing (think cash offers or those with hefty down payments) might be the wiser choice.
7. Plan Ahead
If you are leaving the sunny California shores for new a state, there's a lot to plan for. Each state offers its own distinct culture, cost structure, and quirks. There's much more to prepare for than simply hiring a moving company. You can start integrating into a new community before you move from CA.
Start by creating a relocation checklist. Dive into local forums, read up on your new city's local haunts, schools, and parks. Preparing mentally is just as crucial as the physical move. It eases the transition, turning unfamiliar territories into home faster.
8. Navigate the Tax Maze
The words 'capital gains' might sound dreary, but they're crucial to understand when selling your house in California. If your home has appreciated significantly, you're looking at a potential profit. Great, right? Well, before you start planning how to spend or invest it, consult with a tax professional. There are certain exemptions, especially for primary residences, and various tax strategies to consider. This step isn't just about saving money—it's about making informed decisions.
9. Your Realtor: The Golden Key to Success
Your home's sale isn't a solo journey. The realtor you choose can make the difference between a smooth sale and a real estate nightmare. A real estate agent is more than just a middle person—they're your market strategist, negotiator, and emotional support. Seek out a realtor who's seasoned in the California market. They should be attuned to your goals, proactive in communication, and always rooting for you.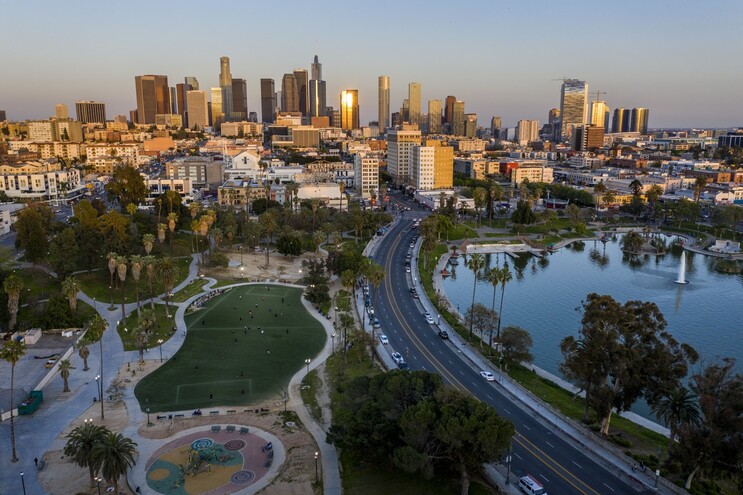 Moving Out of CA
Saying goodbye to a California home is bittersweet. There are memories attached to every corner. However, as you set forth on this adventure, remember that every end is a new beginning. With the right approach, you can close the chapter of California homeownership smoothly. Sell your home in CA and move out of state without stressing by following these strategies.
More Questions? Follow-up With Us!
If you have more questions about what to expect from the markets around the Bay Area, don't be afraid to reach out to us today. Our experts are experienced in all property types and the entire San Francisco Bay Area, and we can help you to find what you need to know today.