Seeking Passive Income? These Tips May Help
Posted by Sandy Jamison on Tuesday, June 14, 2022 at 8:56 AM
By Sandy Jamison / June 14, 2022
Comment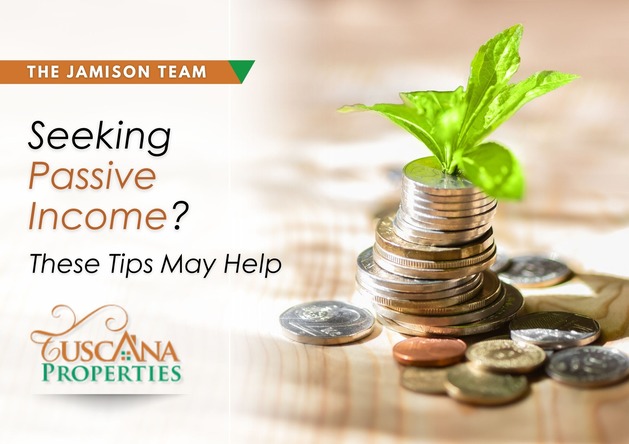 Yes, you are making a consistent salary every month from your day job. However, you need extra cash to make your life easier. More money can bring more liberty and adaptability. As a result, you determine it's finally time to boost your existing earnings. Building a passive income stream is one of the finest methods to generate extra money with minimal effort.
This article contains several examples of passive income that may be useful to you.
Build a Blog
Blogging is another common source of passive income. Affiliate links, sponsored articles, merchandise, book discounts, and other passive income opportunities have been made possible by blogging. Building a good blog might require a lot of time and effort upfront. It is, nevertheless, among the most long-term methods of generating an audience through social and organic traffic and creating an email list. The greatest advantage of owning different blogs is that they can be used to generate many sources of revenue. So, if you're seeking a great way to generate passive income, blogging is a good option.
Renting Out Real Estate
Real estate rentals are the most expensive kind of passive income, but the rewards are high too. It necessitates a considerable initial expenditure, particularly if you are fresh to the real estate market. However, before you go into the real estate sector, consider these questions to determine what type of real estate investor you want to be. You have a variety of real estate investment alternatives to select from based on the financial objectives and the amount of effort you want to put in. Short-term rentals or long-term rentals are two ways to generate passive income from real estate. If you want to make a steady income or need more insight, contact a local property management.
Make a Course
If you are an expert on any teachable skill, you can make a video or audio course. Then, all you need to do is market your course on websites like Udemy, Coursera, and SkillShare, which can also help you sell it. It is a great way to put in the initial time and effort and then sit back to let the cash come in for the next few years. You can also try the freemium system, where you first provide your audience with free resources. After that, you can charge for more detailed learning if they want it. Instructors often use this methodology for languages, stock picking, cryptocurrency, and more. The free material helps to outline your skillset and knowledge, enticing others to purchase more.
Online Photography Sales
Selling photographs online on different platforms doesn't seem like a lucrative option to many, but this is truly a great way to earn extra cash. If you are able to market your photographs to more than one platform, it is definitely a great option. You might do so by collaborating with a company like Shutterstock, Pexels, Getty Images, Alamy, or Pixabay. You will need to first apply to the platform. After that, you can license the photographs to be used by anyone who downloads them. The site then compensates you for each time your picture is used.
Make a Mobile Application
Creating a mobile app is one way to make that initial time commitment and then enjoy the benefits in the long run. Your app can be one that helps users with difficult tasks or simply a game. After you make the app public, users will download the app, and you can earn money.
Social Media Sponsored Postings
Users with a sizeable social media following on popular platforms like TikTok, Instagram, or Twitter can make extra money by collaborating with consumer companies to advertise their product or otherwise highlight it in the feed. However, you'll need to constantly add posts to your profile that keeps the target demographic engaged. This means continuing to post content that increases your reach and keeps the social media followers engaged.
Car Advertisements
You can supplement your basic income by driving your car around the city. Talk to an advertising specialist about the needed miles, where to travel, and driving patterns. If you fit in with a sponsor, the company will wrap the automobile with adverts for free. Newer automobiles are preferred by agencies, and drivers must have a good driving record.
Create a YouTube Channel
Are you an authority on Singapore travel? Do you love playing games like Call of Duty, Minecraft, or Fortnight? Turn your passion for any niche into a YouTube channel, and start raking in the money with sponsorships or advertisements. Find a popular topic, even if it's a tiny niche, and learn everything about it. You'll have to develop a content suite and attract a following initially, but as you continue to become known for the engaging videos you are putting out, it may provide a stable revenue stream over time.
Passive income streams are much-needed for many people who want to live a more comfortable life. If you need help with real estate rentals don't hesitate to contact this property management company in Austin.
More Questions? Follow-up With Us!
If you have more questions about what to expect from the markets around the Bay Area, don't be afraid to reach out to us today. Our experts are experienced in all property types and the entire San Francisco Bay Area, and we can help you to find what you need to know today.