San Jose: Here's Why Cupertino Homes Are In Demand
Posted by Sandy Jamison on Monday, September 18, 2023 at 11:30 AM
By Sandy Jamison / September 18, 2023
Comment

All of The Reasons Locals Love Living in Cupertino
The land that makes up Cupertino in Santa Clara County, California, used to be covered by fruit orchards. South of ‌San Francisco Bay, the weather here is ideal for certain crops. You can still find cherry, blackberry, and apple orchards today, but far less than in the early days.
Cupertino was the name of a winery in the area before the turn of the 20th century. Before the name change, the area was called West Side.
Cupertino slowly evolved into the Silicon Valley community it is today, always maintaining a strong industry and development.
One of the most notable residents of Cupertino is the Apple company. Their massive Apple Park building is just 1.2 miles from the original Apple Campus. Over 12,000 employees work at the Park.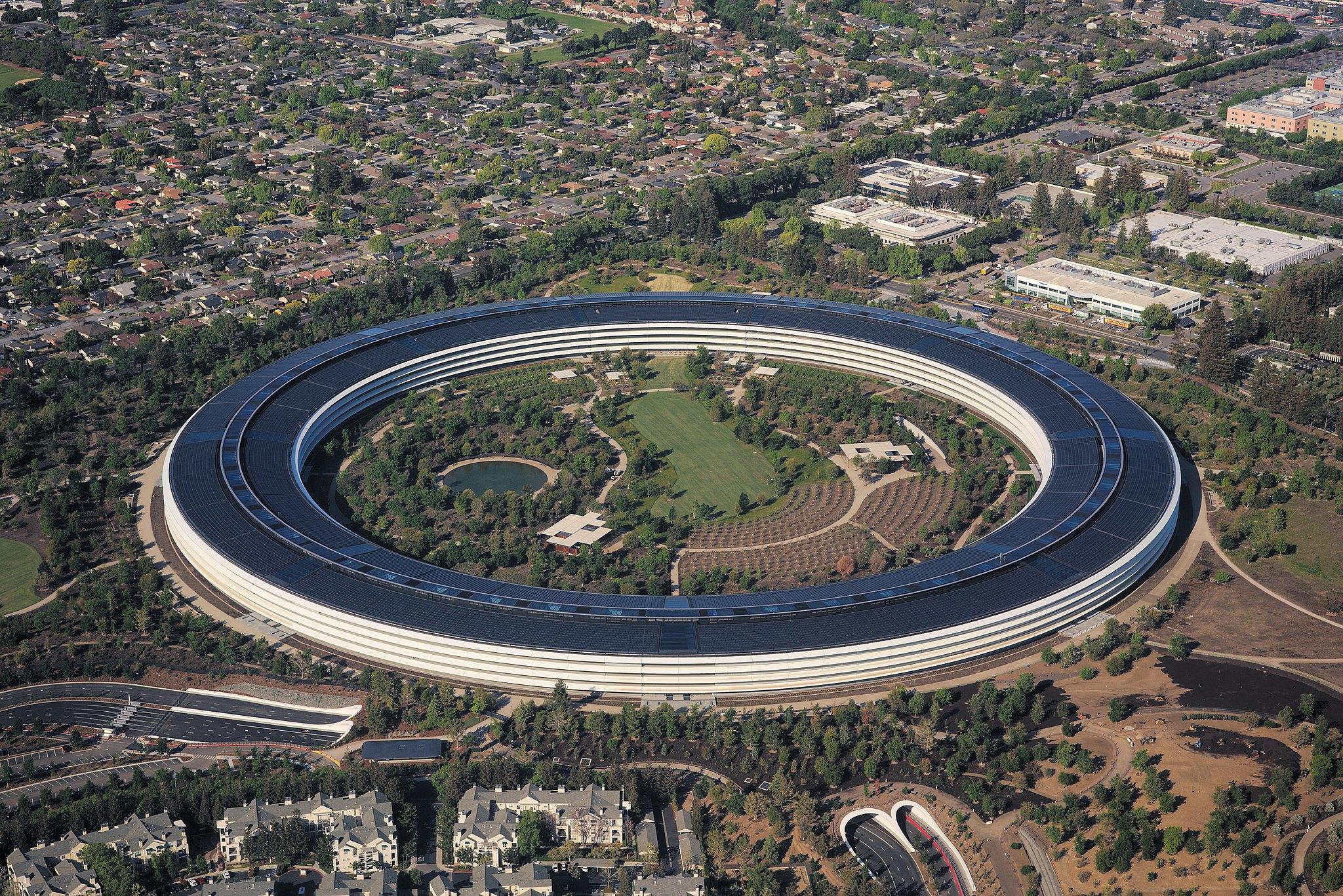 A photo showing the scale of the Apple Park - via GPA Photo Archive
Since 1977, Apple has been in Cupertino and as a result, there have been obvious changes to tourism and real estate values. Public and private education is one of the reasons that real estate value in Cupertino remains so healthy.
There's more to Cupertino than one tech company though! Let's talk about ‌education options, healthcare, and homes in this city.
What Are Typical Homes Like in Cupertino?
When you hear that Apple has been in Cupertino for a long time, you might expect the city to be quite dense and developed. Instead, this city has managed to keep huge green spaces and avoid feeling congested.
We're not just talking about traffic; most homes in Cupertino have adequate garden space in the front and rear, with decent room between neighboring homes.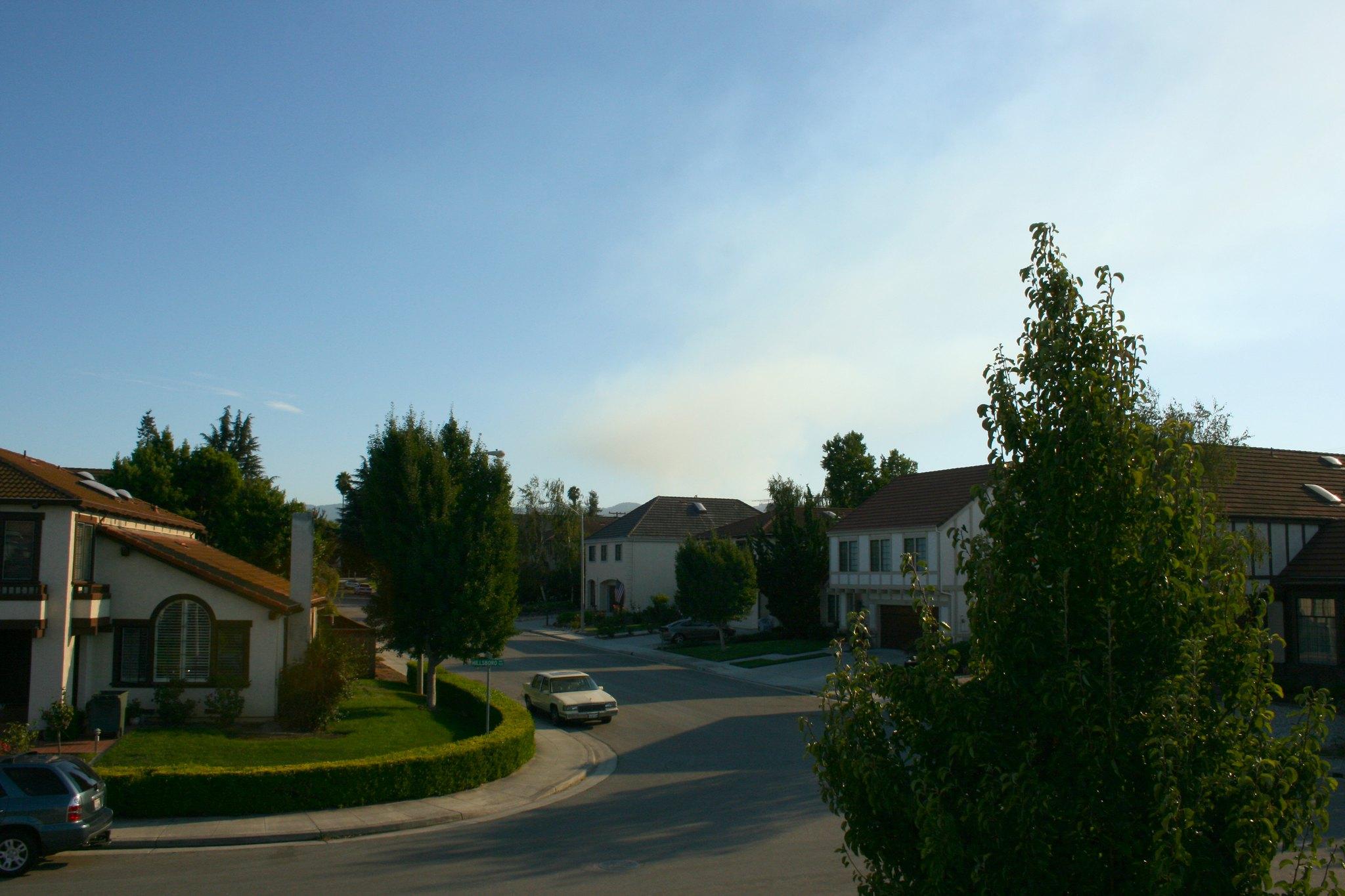 A central Cupertino neighborhood - photo via Rasmus Lerdorf
Homes that sit in the hills to the west of Cupertino are coveted and ‌listing prices are significantly higher than they are in the east. That's mainly due to exclusivity and larger homes.
Closer to West San Jose and Campbell, the homes become more affordable and have similar listing prices to other cities in San Jose. Residents can commute to Central San Jose in just 16 minutes, thanks to a direct expressway. This makes Cupertino an option for anybody who works downtown but wants to live somewhere more serene and green.
There are plenty of newly constructed properties in Cupertino, plus well-maintained homes from the 60s and 70s.
Local San Jose realtors can give you an up-to-date median listing price and help you find great properties in Cupertino.
Are There Green Spaces and Places to Relax?
Cupertino's location is perfect for quickly getting away from the city and into nature. The Santa Cruz Mountains gently slope into the city from the west and there are plenty of trails there.
Parks are all over Cupertino, like Wilson Park, Creekside Park, and Memorial Park, which features live music in an amphitheater.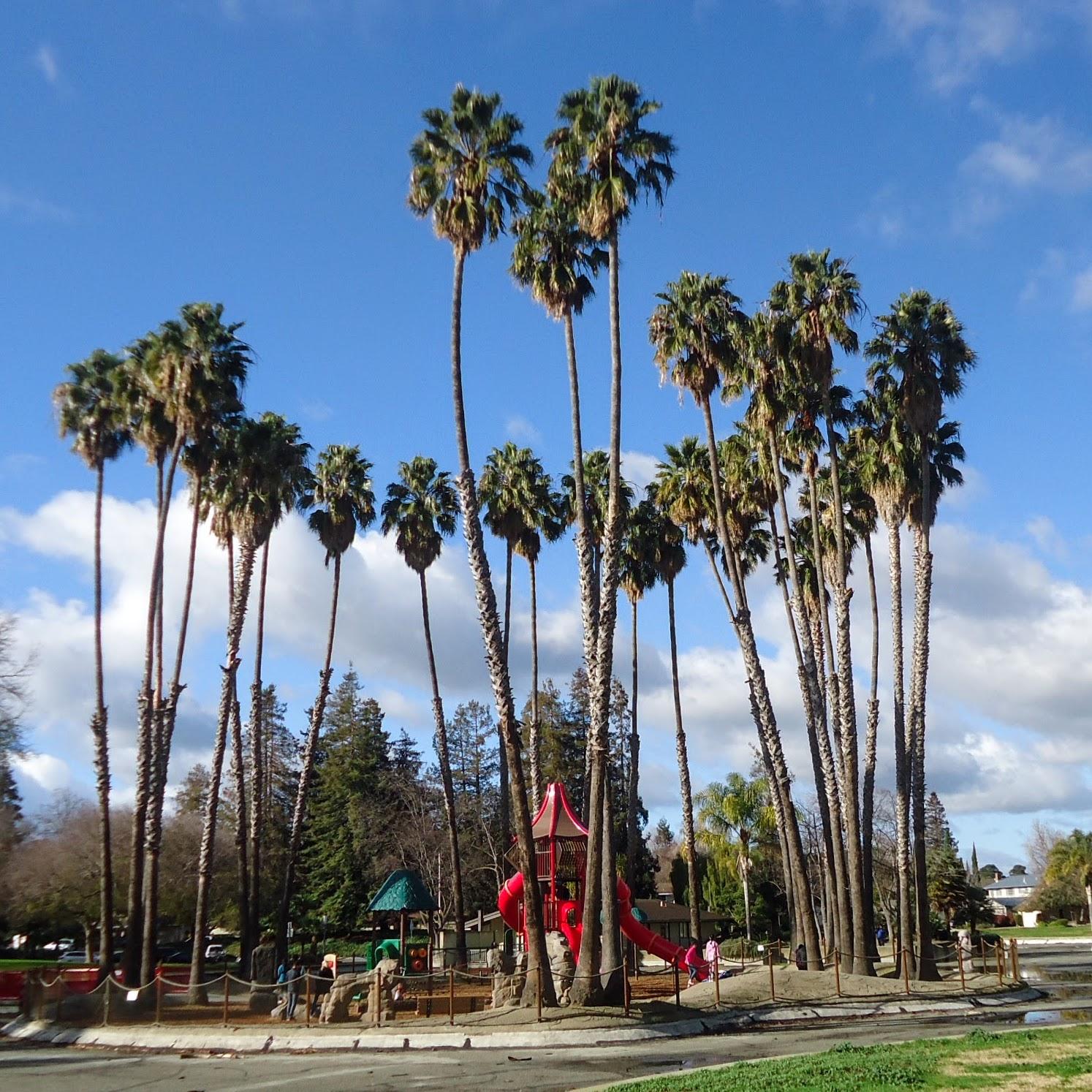 A public park in Cupertino - photo via Tomwsulcer
The Stevens Creek Reservoir is a beautiful place to walk on the weekends, and for adults, some trails lead to a winery.
The Picchetti Winery is a historic wine producer at the base of the Santa Cruz Mountains. As a reward for finishing a hike (or a short drive), you can enjoy a tasting and say hello to one of the peacocks that live there.
Cupertino has a great selection of eateries, especially along Stevens Creek Boulevard. There's a lot of variety and many highly-rated restaurants, like Sweet Maple and Lazy Dog.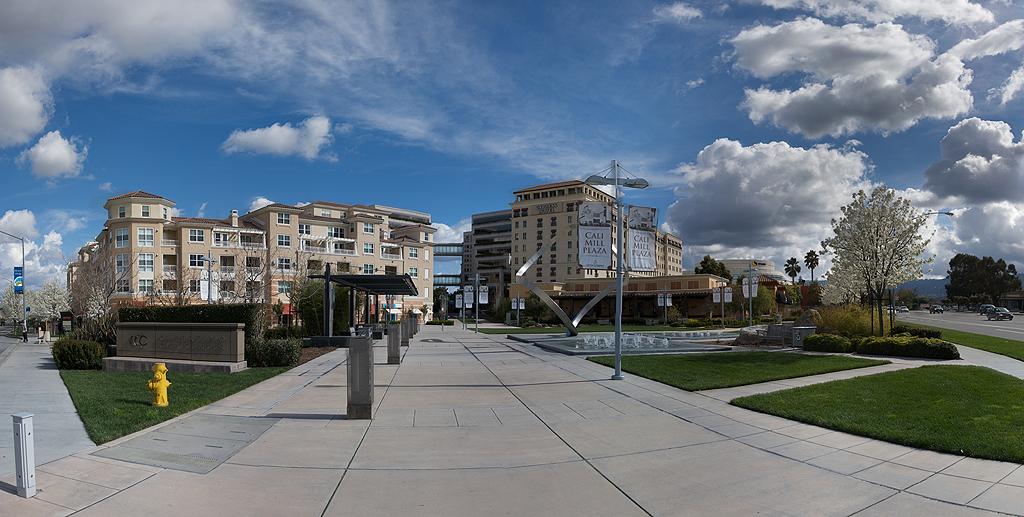 The Cali Mill Plaza in Cupertino - via Antipex
Does Cupertino Have a Good Education System?
60% of Cupertino's residents hold a bachelor's degree or higher, so it's no surprise that young families have great education options in the area. Two main school districts serve Cupertino; the Fremont Union School District and the Cupertino Union School District.
One of the reasons that Cupertino's real estate value remains so high is the excellent public school system in the area. According to a source, ‌test scores for the top schools in Cupertino are far above the state average. Stats for college readiness, high school graduation rate, and rates of graduates who are eligible for UC/CSU, exceed state averages.
In 2022, 3 Cupertino high schools placed in the top 100 schools in California. These institutions were Monte Vista High School, Cupertino High School, and Homestead High School.
The same source shows a high concentration of Asian students in Cupertino schools. The statistics reflect a strong focus on university requirements and ongoing education.
There are 19 different elementary schools in the Cupertino District, with around 18,000 young students. Some of the top-rated ones are WIlliam Faria, Murdock-Portal, and Nelson S. Dilworth Elementary schools.
The Fremont Union District is made up of five high schools and almost 11,000 students. The highest rated among the five are Cupertino High School and Homestead High School.
What Are The Healthcare Options in Cupertino?
The most comprehensive and accessible hospital for Cupertino residents is probably Kaiser Permanente Santa Clara Medical Center. It's only open to Santa Clara residents and has ‌ several advanced facilities. Kaiser Medical caters to children and adults, with specialized units for all ages.
For any locals that need access to a nursing home, the Cupertino Healthcare & Wellness Center is a good option. It's located in the southwest of Cupertino, at the bottom of the Santa Cruz Mountains.
Cupertino has dozens of individual clinics and medical practices too. Notable ones include the Sunshine Health Care Center, Urgent Care Cupertino, and even an animal hospital on Stevens Creek Boulevard.
We Can Answer Your Real Estate Questions
Want to ask a realtor some questions without any pressure or obligation?
Since 2008, The Jamison Team has been expertly navigating Santa Clara County's real estate market. Their website has testimonials from past homebuyers and sellers, so you can see what others have to say.