San Benito County: Reasons Locals Love Living Here
Posted by Sandy Jamison on Thursday, June 29, 2023 at 9:14:25 AM
By Sandy Jamison / June 29, 2023
Comment
A Realtor's Look at San Benito County in California
Sun-soaked coastlines, mountains, and wineries. That sounds pleasant, right? San Benito County has a small population, but it has everything residents desire. There are top-ranked public schools here, limitless options for exercise and recreation, with many distinct communities.
Agriculture is a significant focus in the area and was valued at $341 million in 2021.
Wine lovers should know that San Benito County contains two of the Top 100 Wineries of 2022.
San Benito County is just below Santa Clara County on the west coast of California. The beaches are in ‌Monterey and Santa Cruz County, a quick drive from San Benito.
Though it isn't far from it, San Benito is not in Silicon Valley. Residents can reach the southern tip of Silicon Valley by driving for about 40 minutes.
There are several reasons ‌residents love living in San Benito County and we will write about the most significant ones.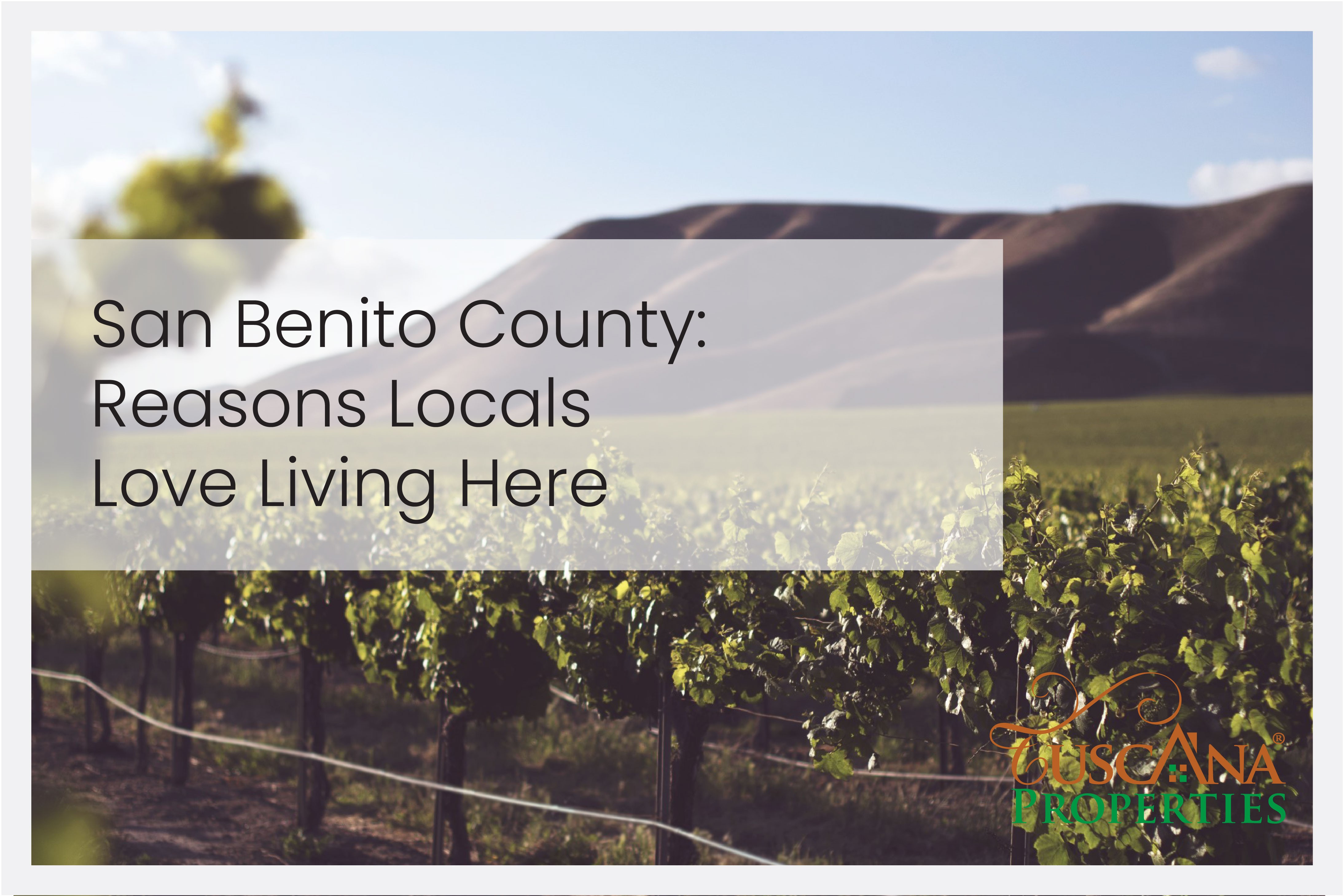 Wine grapes and other crops are grown in San Benito County - via Source
Why Do Homeowners Choose San Benito County?
San Benito County ticks all of the boxes. The area has pristine natural surroundings, excellent education options, and a distinct community spirit. Many neighborhoods have the rustic, historic feel leftover from the county's early mining and agricultural history.
For adventurous hikers, the abandoned New Idria Mercury Mine is a great way to spend a day.
These days, ‌mining has faded away and agriculture (mainly fruits) has come to the forefront. Earthbound, one of the largest organic produce companies in the world, grows crops all over San Benito County.
The oceanic air regulates ‌temperature and gives residents warm summers and mild winters.
Housing
Homes in San Benito County usually have a lower median listing price than neighborhoods in Santa Clara County, but of course, there's quite a range. When you're browsing through listings, you'll notice more one and two-story homes.
Many realtors believe that San Benito County is an affordable option, with the same benefits for residents as other more expensive counties.
Yard space is never in short supply in San Benito County, in fact, many properties include acres of fields and forests.
Residents love the views of rolling fields and towering mountain ranges (like San Benito Mountain).
Speak to a realtor if you need to check out the options in San Benito County.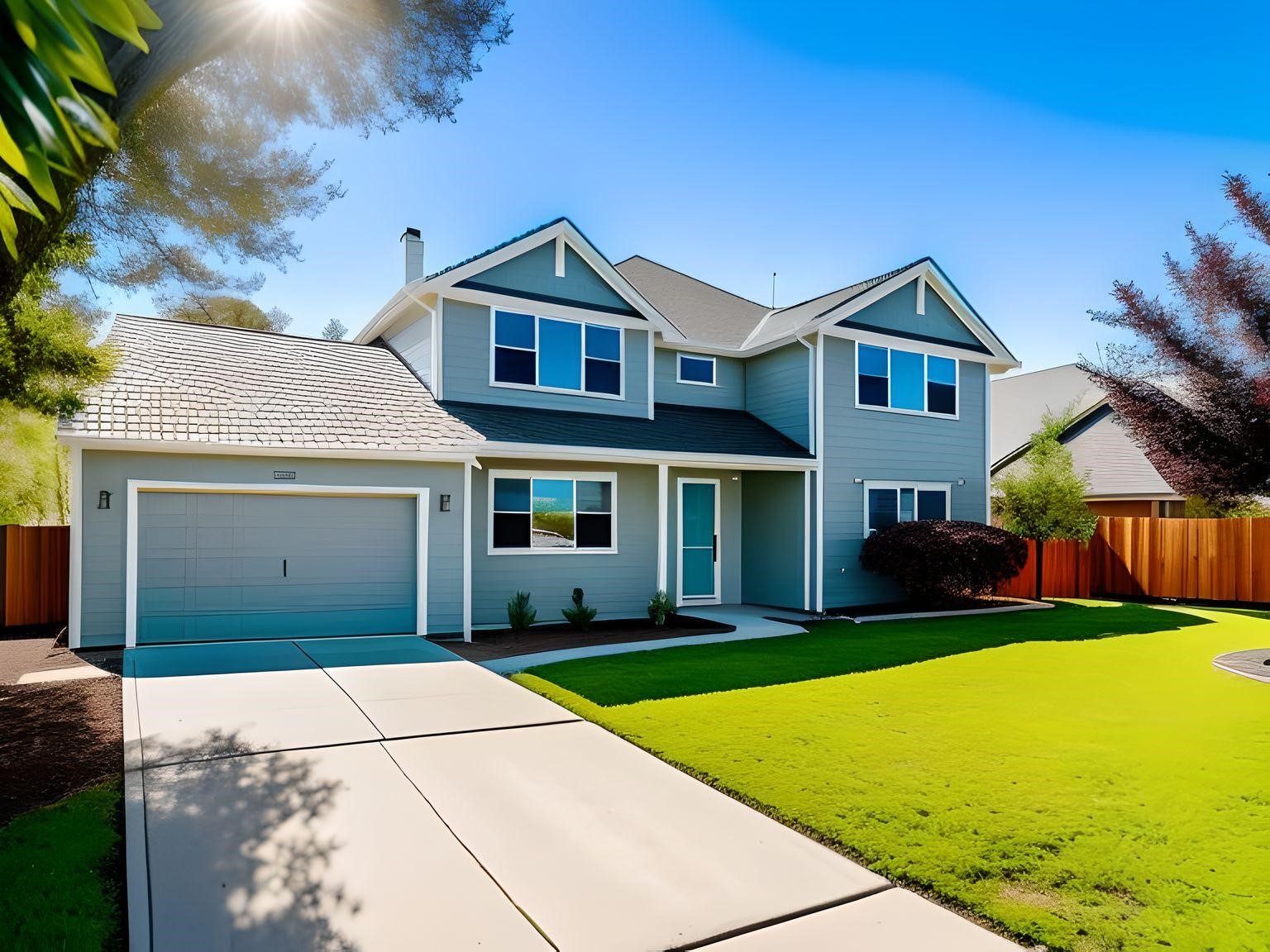 Median home prices are generally less than San Jose and Santa Clara County
Education
San Benito County has its own high-level schools, but also access to universities in neighboring counties.
According to a public school review site, the top public institutions are Willow Grove and Cienega Elementary Schools. For high schoolers, Anzar High School is also highly-ranked.
San Benito County has several private schools too, such as Sacred Heart Parish and Hollister Sda Christian School.
There are no universities within San Benito County, though there are several colleges and uni's nearby. The closest is Gavilan College, which is only 20 miles north of San Benito County.
Healthcare
A national study discovered that San Benito County is the third healthiest in all of California. The healthcare system is top-notch and includes a specialized district with a hospital, clinic, nursing facility, and emergency medical services.
The main hospitals that serve residents of San Benito County are the Hazel Hawkins Memorial Hospital and the Saint Louise Regional Hospital.
Other institutions include the San Benito Health Foundation, Health and Human Services Agency, and Public Health Services Department.
Nature
San Benito residents get to escape the rapid development and urbanization of other nearby counties. Locals can visit the parks and open green spaces around the county, or travel to Pinnacles National Park for a day amid the oak woodlands.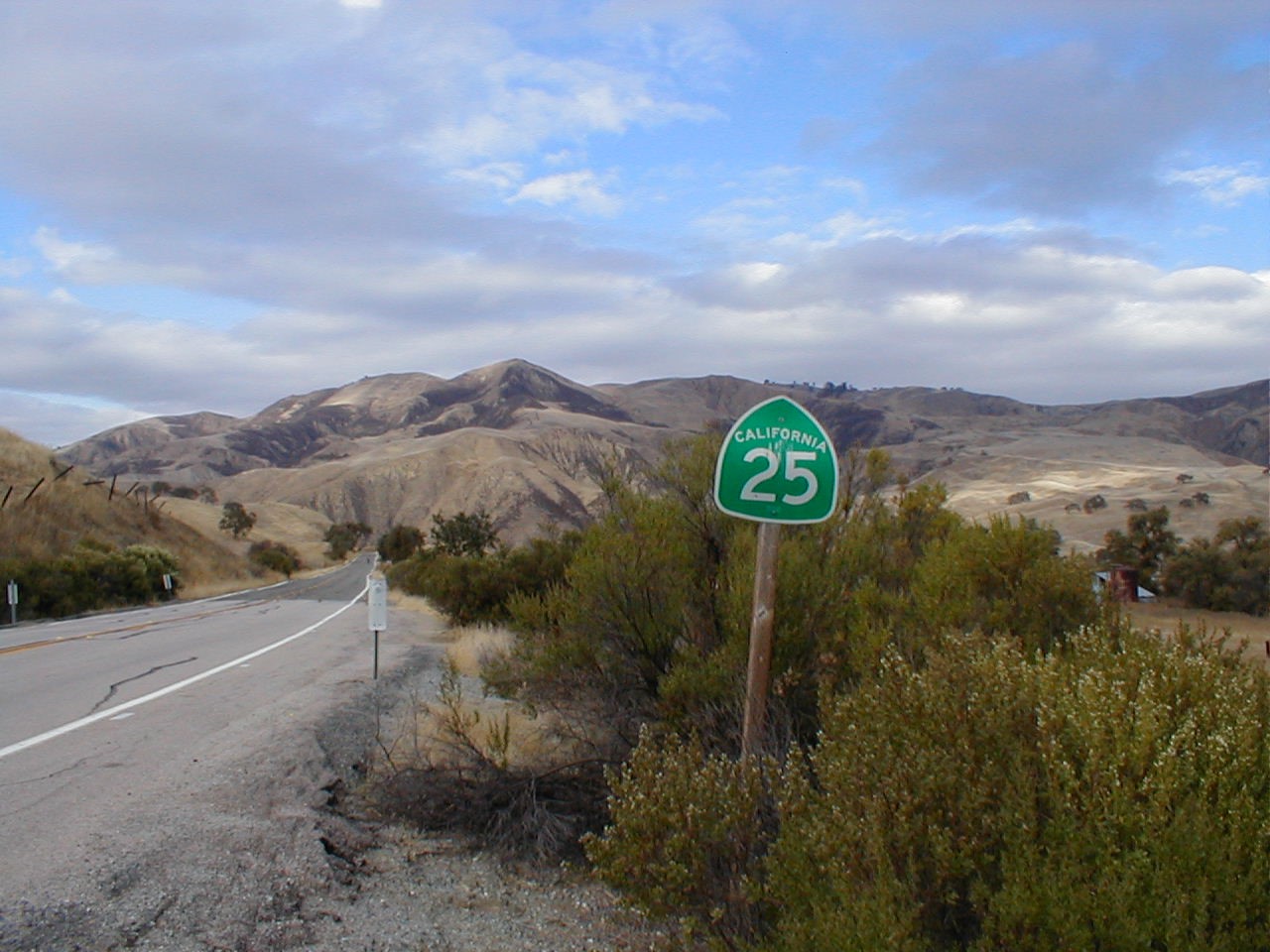 A highway cuts through San Benito County - via Wikimedia Commons
There are plenty of hiking and biking trails all over the county, especially in the hills.
The area is perfect for growing vegetables and fruits, largely thanks to the fertile soil and climate. The main crops in San Benito County are wine grapes, lettuce, spinach, broccoli, and other miscellaneous vegetables.
The hills are also home to a large number of cattle and livestock farms, which were valued at over $21 million in 2021.
Can you think of another reason that locals find themselves in the hills?
Wineries
The Hollister Hills are home to several world-class wineries producing Chardonnay, Pinot Noir, and Cabernet Sauvigon. Some wines, like Chardonnay, are produced by almost all wineries in the area. There's a lot of sampling for you to get started on.
One of the most noteworthy wineries in the San Benito County area must be Eden Rift Vineyards. It's one of many wineries along Cienega Road, which travels through the Hollister Hills to the Upper Ranch. Eden Rift was named one of the top 100 wineries for 2022, along with the Calera Wine Company (a 10-time winner of the award)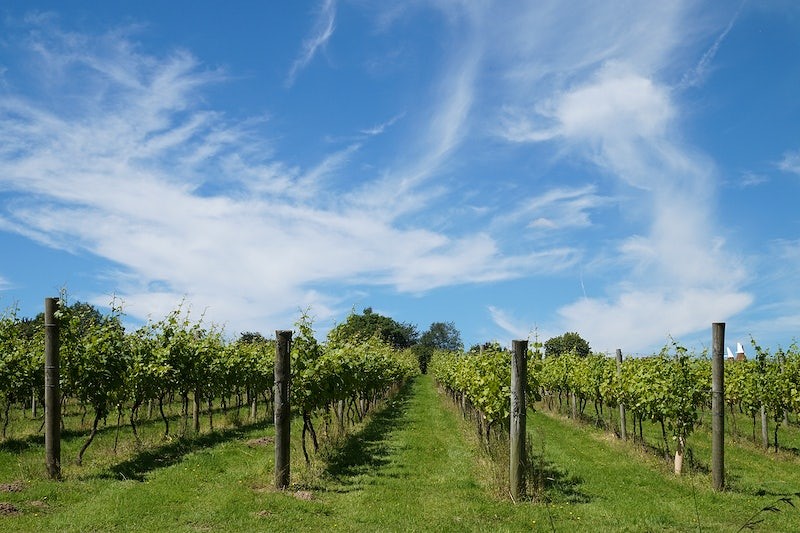 Be sure to visit Eden Rift Vineyards - via Rawpixel
What Do You Think About San Benito County?
It's hard to summarize an entire county in one article, but hopefully, you've now got a better sense of San Benito County. It's often overshadowed by nearby Santa Clara County, though it offers a very similar lifestyle for residents.
If you're interested in seeing how much more affordable San Benito County is compared to Santa Clara County, check in with one of our realtors. We know the area and the listings well, so we can help with the next steps.