Risks of Buying a Flipped Home: How to Buy Fix & Flips
Posted by Sandy Jamison on Monday, November 6, 2023 at 8:30 AM
By Sandy Jamison / November 6, 2023
Comment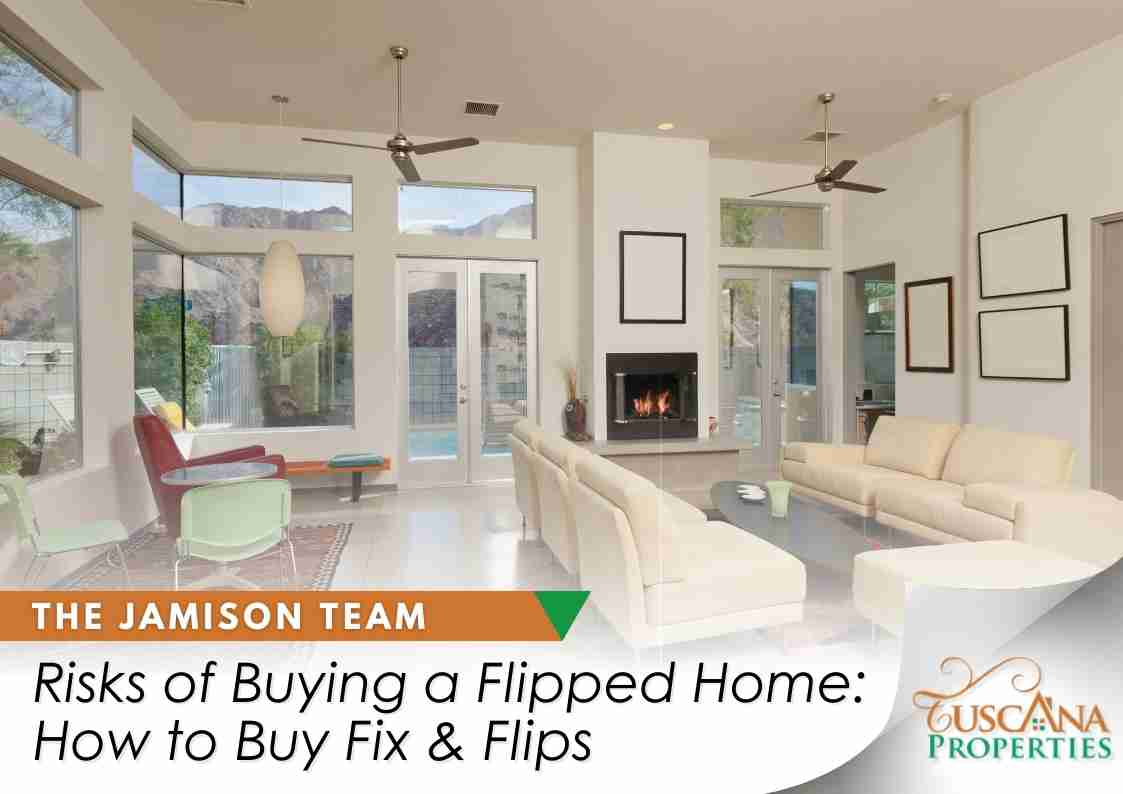 House flipping is when someone buys a home, intending to sell it soon after, but for a higher price than they paid.
Buying a property, raising its value, and quickly selling, has become a viable income source for some. If a flipper can find a property in an area with rising real estate values, for the right price, they can land a significant profit.
Many of us have thought about flipping homes at some point, but how do you feel about living in a flipped home?
It might sound better to some people from the flipper's angle and not so much to the one who buys and moves into the home. Some home buyers start thinking that a flipped home is tainted or less-loved, but you know that's not always true, right?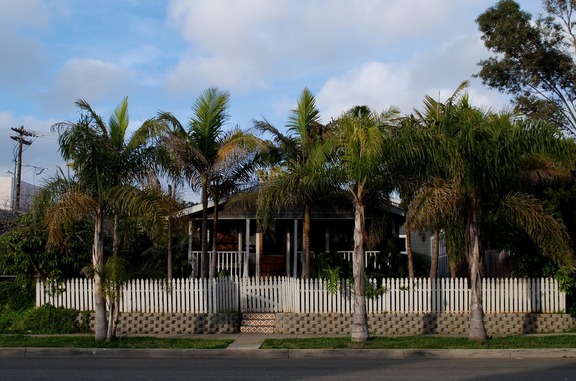 A small bungalow in California
Buying a Flipped Home: The Basics
When you're looking for a new place to live, are flipped homes good buys (or goodbyes)? We shouldn't generalize about all flipped properties on the market - because that's not sensible.
Flipped homes come in all kinds of conditions and sometimes, being a "fix and flip" has little effect on the quality of the home.
For example, imagine a luxury apartment on Communications Hill that is less than 2 years old. If this property is flipped, there's less concern about the quality of the living space, appliances, electrical, and plumbing.
Now let's think about the average fix and flip that you've probably seen on reality TV or the internet somewhere. Many flipped properties start life in need of a few things, ranging from a new kitchen to a fresh coat of paint. Renovations and repairs cost money, driving up the expenses and lowering the flipper's profit margin.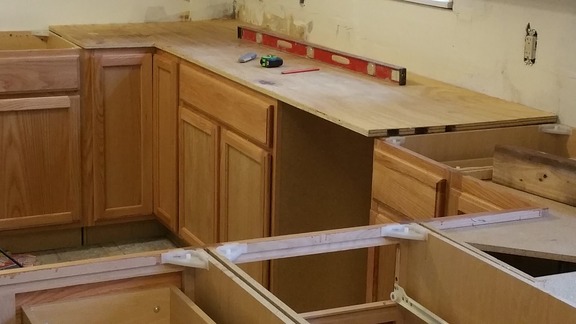 Look over the home with a careful eye for recent repairs
Properties at lower price points can be great earners for real estate flippers, but only if the cost of repairs is kept low enough. This can cause some property flippers to cut some corners here and there to try to squeeze more profit from the flip.
A U.S. Home Flipping Report published by ATTOM in the first quarter of 2022 notes that sales are up, but profit margins are the lowest they've been since 2009.
Home flippers cutting corners is the dark side of the flipping industry, but once you know how to see the signs, you won't be on the wrong end of a bad flip.
These Are Signs to Avoid a Flipped Home
You find a flipped home listed for sale, are there any red flags to look for?
How will you even know if a home is a flip or not?
Remember that flipped homes usually need some repairs that range from minor to more significant. To figure out if the home is being flipped, look for indicators.
If you notice that repairs have been made to the home in the not-so-distant past, such as the smell of paint in the air, you might be inside a fix-and-flip.
Signs the home hasn't been occupied.
Look for signs that nobody has been living in the home. Things like blocked accessways or cabinets might tell you that the home was recently renovated and not occupied. Other things will tell you the same thing. Taps that don't run, doors that don't open, and appliances that aren't hooked up could also point to a flipped home.
Signs of rushed alterations to the home.
Some flippers focus on getting things finished, but not to a high standard. For example, some of the repairs to the home might look fine - until you give them a closer inspection and notice the work was rushed. Not every flipped home is a rush job, but many flippers try to prioritize speed over quality.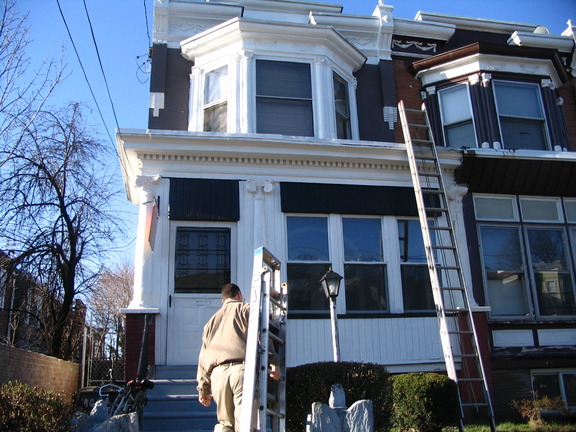 Don't skip the inspection!
You Find the Right Flipped Home - Now What?
Realtors are like highly trained sniffer dogs when it comes to flipped homes. They'll always alert you to which properties are being flipped and they've got a much better eye than the buyer in almost every case.
Property records can paint a clear picture of a home's history. When realtors look into the properties their buyer is interested in, they'll usually do some research into the title's chain of custody. This can tell the realtor (and their client) who used to hold the title.
So, if the home is only off the market for a couple of months, chances are that the property is being flipped.
With a home that is changing hands quickly, don't skip any steps. You and your realtor will still need to do the proper research on the property and evaluate whether it's a good fit - as well as up to your standards.
Inspections are Vital for Flipped Homes
A lot of these signs can be picked up by a trusted inspector. It's their job to find problems with the home and they'll be much more in-depth than the average homebuyer.
When you're buying a home - or looking at a specific property - an inspection is the financially sensible thing to do.
Don't get stuck with the cost of replacing fixtures or much more expensive repairs like water leaks. Ask your local realtor to connect you with a professional inspector. The cost is usually very reasonable and it could save you thousands of dollars
Don't Forget This When Buying Flipped Homes
In a seller's market, like the majority of the Bay Area in California, some buyers don't protect themselves enough. Home inspections are skipped, non-contingent offers are made, and the buyer's risk gets higher and higher.
If you're buying a flipped property, don't accept more risk by waiving contingencies or getting passive about inspections. You can find great properties that are being flipped - but make sure its every bit as great as it looks on the surface.
Buyers need these two things to stay protected and successfully buy a flipped property. What if an over-excited flipper decides to make some repairs without getting the right permits? That's something that a professional inspection could catch, and it's also something that contingencies will protect buyers from.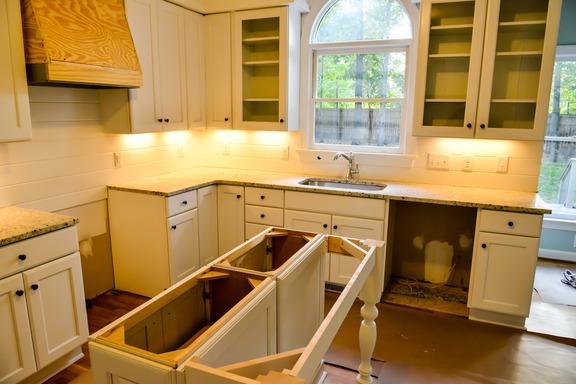 Newer homes generally need less repairs
Planning to Buy a Flipped Home?
The Jamison Team can guide you through the process and find other homes that might be even better than what you've already seen. One massive advantage to dealing with Sandy and The Jamison Team is the Buyer Satisfaction Guarantee. If you don't love the home you found listed with us before 18 months is up, we'll buy it back from you - or sell it for free.
If you're thinking about getting into flipping for yourself as a way to generate income, check out the starter guide we've written.
More Questions? Follow-up With Us!
If you have more questions about what to expect from the markets around the Bay Area, don't be afraid to reach out to us today. Our experts are experienced in all property types and the entire San Francisco Bay Area, and we can help you to find what you need to know today.