Renting or Buying: Which Option is Better For You?
Posted by Sandy Jamison on Monday, June 19, 2023 at 8:18:16 AM
By Sandy Jamison / June 19, 2023
Comment
Do You Know the Benefits of Buying vs Renting?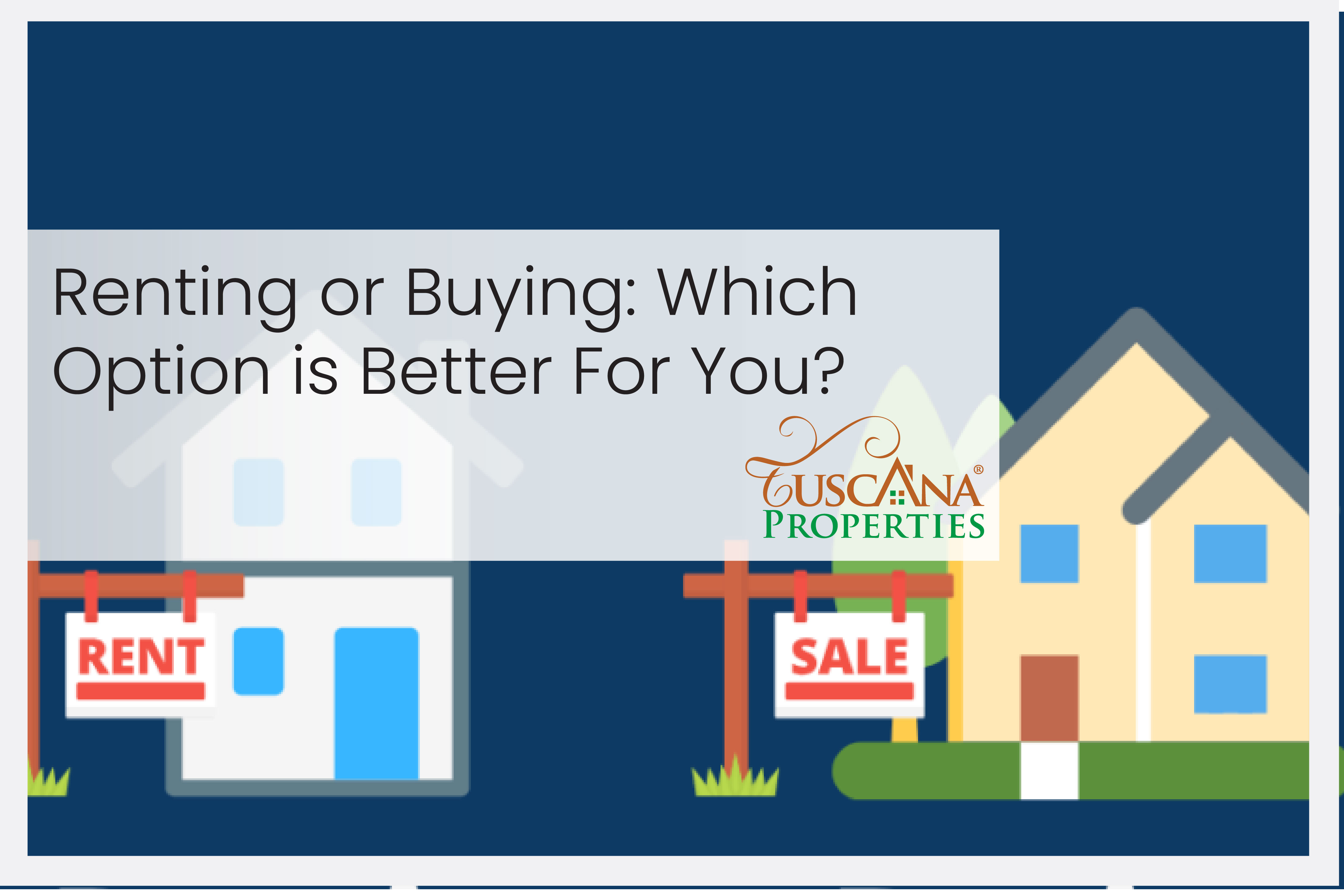 "Should I rent or buy a home?" Almost everyone has to ask this question, but it's not easy to answer.
There are reasons that make both options attractive.
Renting can give you flexibility and carry low financial risk with consistent payments. If you don't mind moving your personal possessions around, renting can offer freedom because you're never tied down for too long.
Buying a home comes with the security of ownership and investment potential, plus, your mortgage payments might be cheaper than rent payments. In the next section, we're going to cover some of the biggest advantages of home ownership.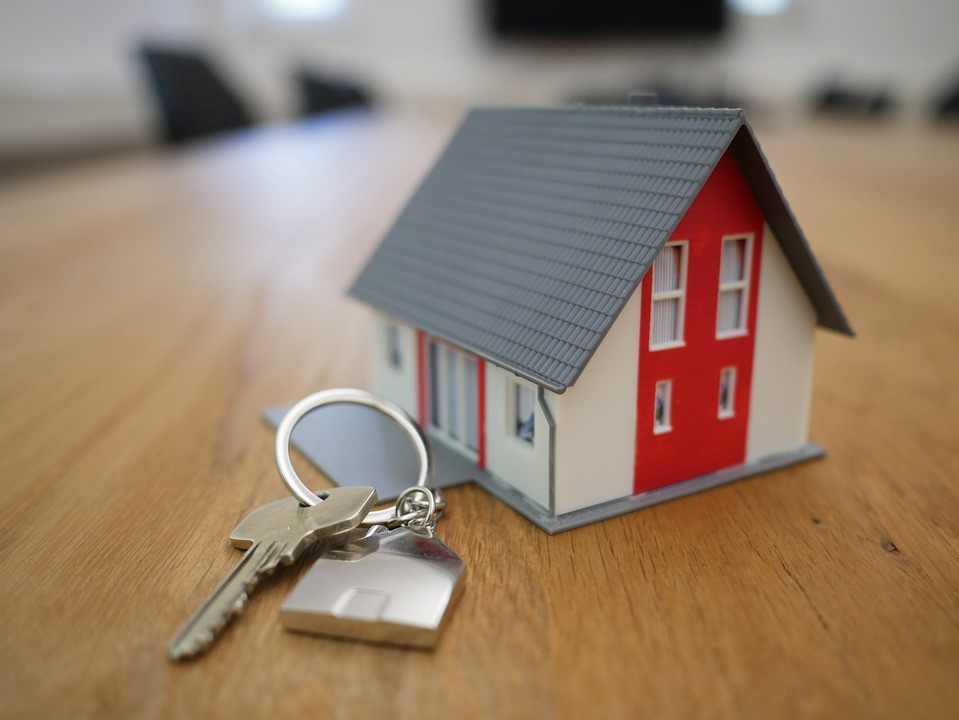 Buying a home gives you investment potential too
Benefits of Buying a Home
From the moment we rent our first apartment or house, the thought of buying a home is never far away.
Here are 6 significant benefits of buying a home:
1. Tax Deductions
Thanks to the US Tax Code, U.S. residents can get ‌interest deducted from their mortgage, property taxes, and some other costs.
2. It's Your Investment
The property you buy might rise in value each year and grow in the future. Of course, this doesn't apply to every property, and talking to a realtor who knows the market trends should always be a first step.
Even with the recent housing crisis, home values are still up over 5% on a cumulative basis. On top of that, the number of U.S. homes is projected to rise by about 10 to 15% over the next decade, creating more demand for homes.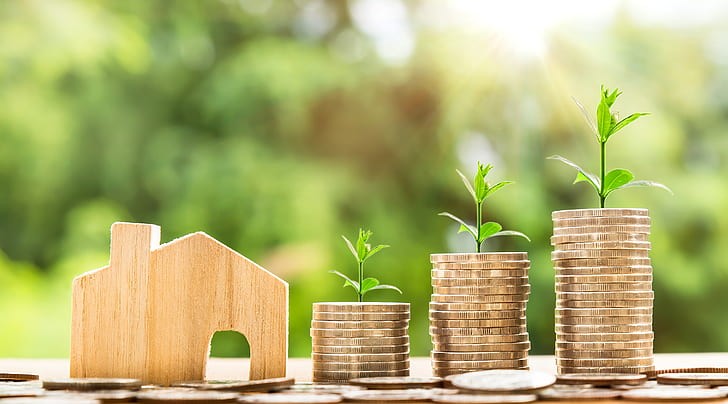 Investment properties need to be in the right communities
3. More Equity with Each Payment
When you make mortgage payments, your equity increases with every successful payment. Rent payments give the tenants no equity in the property they live in.
4. Predictable Mortgage Payments
Fixed-rate mortgages will never surprise you with increases, but it's not the same for rental properties. Landlords can increase the rent on their units by a certain amount each year. For homebuyers, remember that other things like property taxes and home insurance may increase.
5. Freedom to Personalize
After you sign on the dotted line, you're free to make alterations and show your creative side. The property is yours, so unlike a rental unit, you can upgrade and alter it as you see fit.
Of course, permits are required for some alterations. Whenever you make major changes to a property, the city must approve them. This ensures that homeowners are using the proper building materials and designs.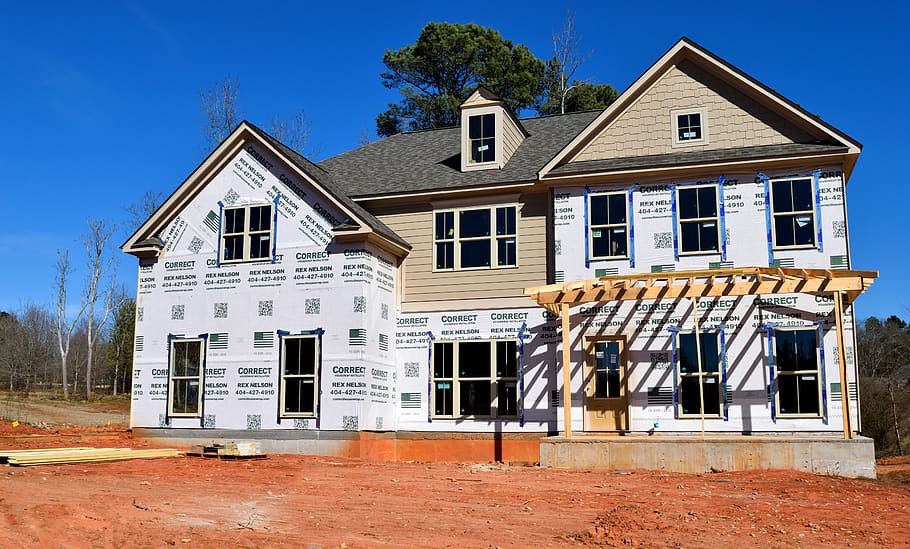 Large alterations require permits from your city
6. Stability and Community
Buying a home gives you (and your family) a chance to lay down roots and make connections with other locals. Rental properties see a steady stream of tenants in and out, so you might need more time to make long-term connections.
You can ask local realtors about a neighborhood's age demographics, average income, and even the best eateries.
If you want to get to know somewhere before you move, agents in the area should be your next step. They know the residents, but can also answer more specific questions, about crime rates, public transportation, upcoming construction, and anything else important to you.
Benefits of Renting Property
For some people, it's not the right time to buy a home. Renting a property can be done quickly, with consistent payments that rarely (if ever) fluctuate. Let's look at some more reasons to rent a home, rather than buy one.
1. Flexibility to Move Quickly
Someone who rents can find a range of pricing in any city, but that's not always the case for home buyers. You see, a buyer must find property in the right neighborhoods, where they can afford them. Renters can find apartments and homes to rent in almost any market.
New York is a good example of a city where rentals are abundant but owning property is out of reach.
2. Fixed Monthly Rental Payments
Rental payments are fixed for the entire length of your contract with a landlord. Even though your rent payments are consistent, they won't give you any equity in the property, but paying a fixed-rate mortgage would.
3. You Don't Pay to Maintain or Repair the Property
When you rent, plumbing, electrical, and other maintenance issues aren't your concern. Your landlord is responsible for maintenance, improvements, and repairs. While this doesn't cover some small things, like lightbulbs, it will remove a large financial burden.
4. Access to Gyms, Swimming Pools, and Other Amenities
Swimming pools and gyms are way outside the budget for most homeowners, unless they buy property like apartments or condominiums with shared amenities.
Renters, however, can easily find places to live with these amenities. It's going to add to the monthly rent payment, but gyms, swimming pools, saunas, and other amenities will add to your quality of life.
5. No Down Payments
When landlords rent their property to tenants, they always ask for a security deposit. This money is given back to you upon the closure of your rental contract, as long as the property is in the right condition. Landlords sometimes withhold portions of the deposit if the tenant damages the property during their stay.
Typically, a down payment on a home is around 20% of the property's value. Sometimes, that percentage can fluctuate, depending on the state and circumstances. If you're wondering how much your down payment should be, we've got a guide.
We can also help you get the best financing rates in Santa Clara County.
There's More to The Story…
Deciding whether to rent or buy isn't simple, but once you know what you can afford, the choice may be easier. Once you've created a budget, a local realtor can help you browse properties that suit you.
Instead of just helping clients buy and sell homes, realtors also have a network they can use to find lenders, home inspectors, lawyers, and contractors. If you need to apply with lenders in Santa Clara County, there's a team of realtors you should know about.
The Jamison Team has already helped hundreds of families buy and sell homes from their San Jose offices. On their website, you can find hundreds of properties around Santa Clara, in dozens of communities. Each property has been professionally photographed, and many of the homes have virtual tours.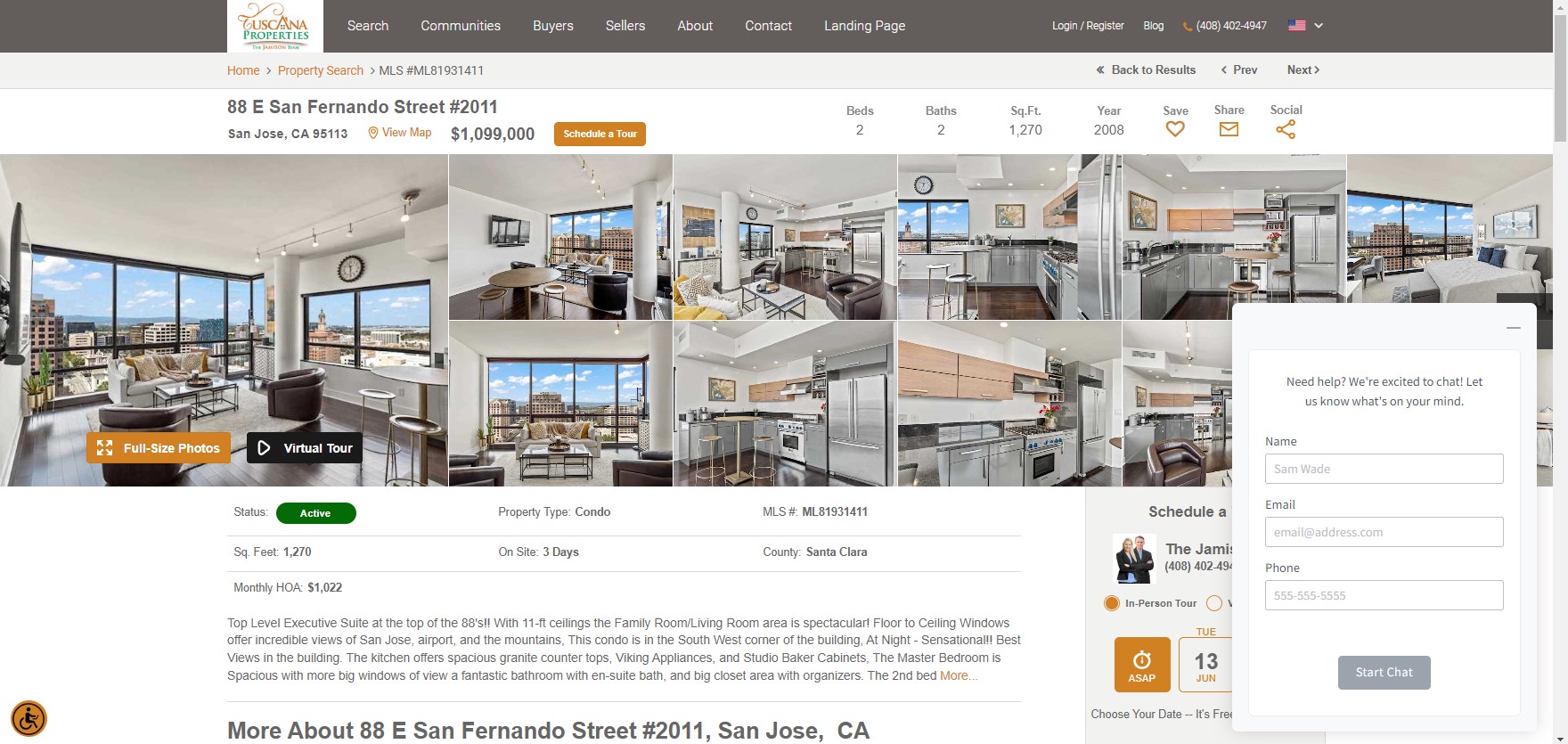 An example of a listing from the Jamison Team
To browse properties in San Jose and Santa Clara County, head to the listings page and browse specific communities.