Remote Online Notarization is Legal in California [Bill 696]
Posted by Sandy Jamison on Friday, November 10, 2023 at 1:30 PM
By Sandy Jamison / November 10, 2023
Comment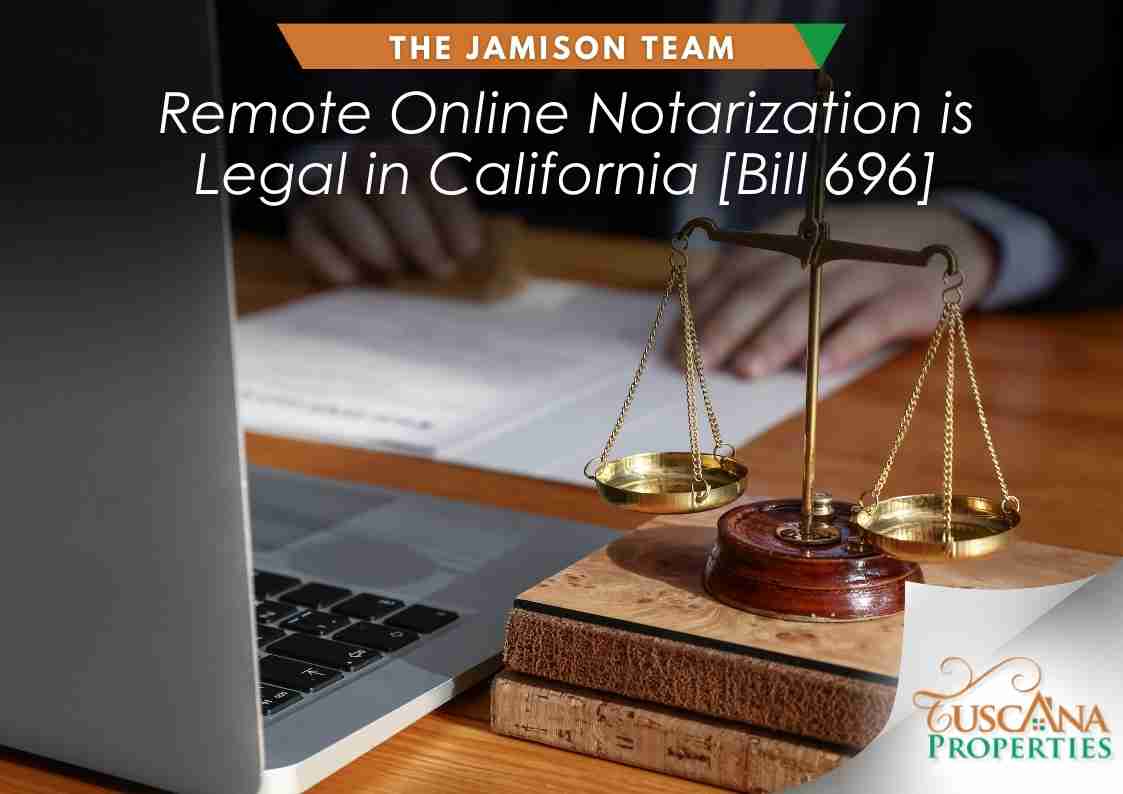 Do you know what Remote Online Notarization (RON) is?
The real estate industry needs notarized documents, or the whole transaction might be deemed invalid.
With Senate Bill 696 being passed by Governor Gavin Newsom on September 30th, 2023, some big changes will sweep across California's real estate industry. Clients now have the option to get certain documents notarized online - as long as their notary public is fulfilling their requirements.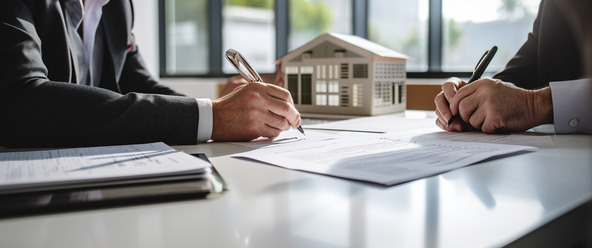 We'll explain remote online notarization (RON) in this article. We'll explain why notarizing is so vital for real estate transactions and then cover the changes that Senate Bill 696 is introducing.
Why Notarized Documents Are So Important
In real estate transactions in California, notaries act as public officials. The state's governor commissions them to:
Be impartial witnesses.
Verify the identity of persons signing a document.
Administer oaths.
Handle acknowledgment of real property deeds and other legal documents.
As state law requires, perform certain certification duties.
For clarification, notaries in California are not permitted to do RON signings - but out-of-state notaries can do RON signings and they'll be accepted by California recorders.
By notarizing documents, realtors and their clients can deter anyone who is planning on forging documents or identities. For this reason, it's a critical safety measure for everyone involved in the real estate transaction.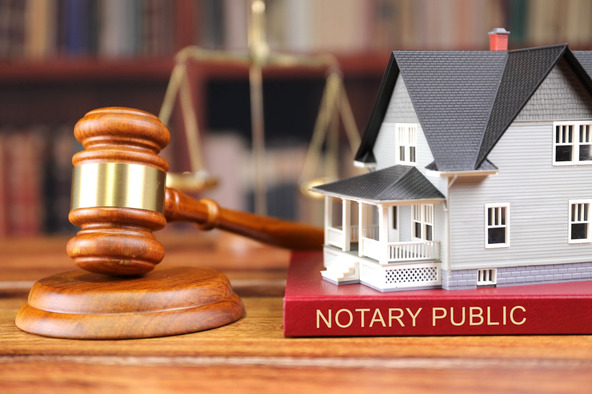 Notary public
What Kind of Real Estate Documents Get Notarized?
When you need to notarize a document, it usually means that someone needs your identity to be verified for an important signature.
You may be asked to notarize:
There are dozens and dozens of different real estate documents that you might be asked to notarize, including living wills, trusts, marital property statements, and more.
If you're planning on buying, selling, or transferring property, then getting your mortgage documents notarized is likely going to be needed. These documents are foundational to the sale, so they'll need to be notarized if they're relevant to the real estate transaction.
Business owners who need to lease buildings or workspaces will need to get some documents notarized. Commercial documents can become more complex than the average real estate documents, so it's best to have professional realtors on your side with relevant commercial experience - perhaps even in the specific industry.
Bill 696: Remote Online Notarization Legal in CA
California became the 44th state to pass important legislation for remote online notarization - also known as RON.
Governor Gavin Newsom signed the bill, which was introduced in February 2023 by State Senator Anthony Portantino.
SB 696, approved on September 30th, 2023 states that a notary in another place can perform a notary's duties as if they were with you in your state - but only if certain conditions are met.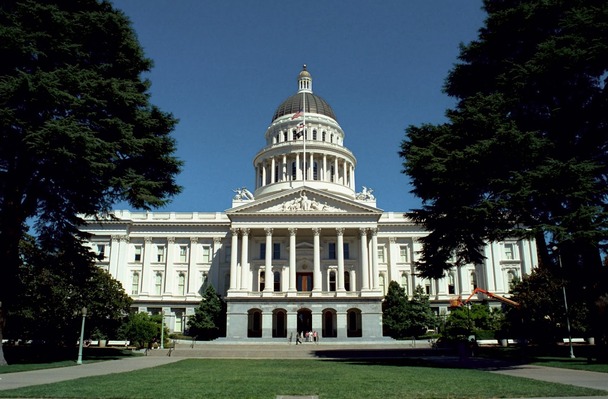 A notary public could be authorized to do online transactions (RON) by submitting an application that meets certain requirements. The bill also outlines that the Secretary of State must come up with rules for the online notarization platforms, plus a system so that notary publics can apply.
However, California notaries are not approved to do RON signings. The current system allows an out-of-state notary to RON sign and have it accepted by California.
More states have been passing remote online notarization legislation, adjusting to the consumer preferences of the times.
There's a lot to be said in the bill about security and protecting the notarizing process.
Sharing, selling, disclosing, and any other form of distributing notarized material, other than the intended purpose, would be subject to civil penalties under the proposed bill 696. The bill calls for "requirements for ensuring the security of an electronic signature or electronic seal", and of course, that's a major risk point for online notaries.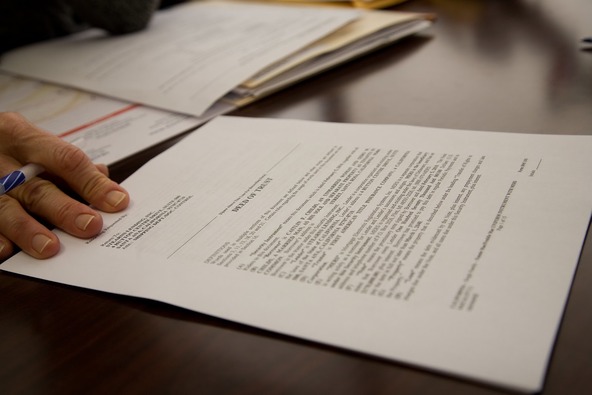 Only out-of-state notary publics can RON sign
When Does SB 696 Take Effect in California?
The state says that this new law will actually roll out in multiple phases. The first one is set for January 1st, 2024. The laws outlined in Bill 696 are expected to be fully implemented by 2030, with ongoing management by the Secretary of State
Remote online notarization will undoubtedly speed up some aspects of real estate transactions and of course, expedite document signing.
The lane switch from in-person notarizing to online audio/video notarizing will not be without bumps in the road. New security challenges are going to present themselves, which will change the role of the modern notary public.
Getting Documents Notarized Online in California
So, with Senate Bill 696 in effect, anyone living in California can potentially get certain documents notarized online with authorized notary publics.
It's a cost-effective way to notarize certain documents and it's very likely to become even more affordable (and secure) year by year. You'll need to verify yourself in a few ways, which can include videoconferencing as well as audio calls.
Fees for online notarization services are set by the government and cannot be exceeded by the notary institution.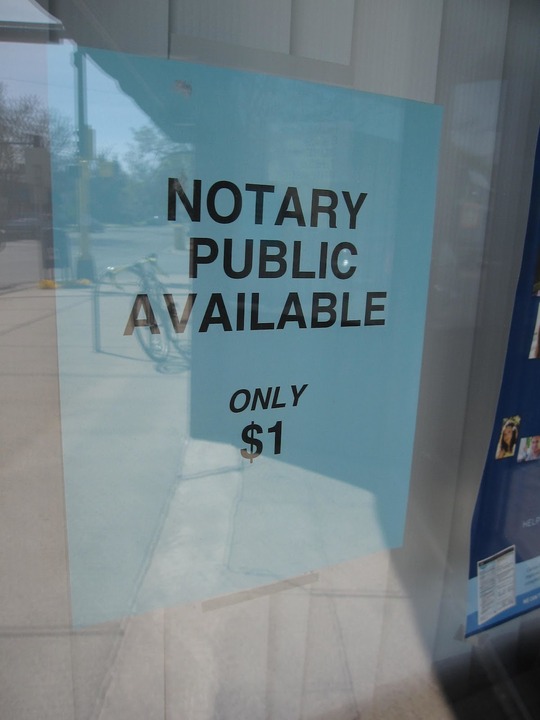 Remote online notarization could bring costs down
Before going down the online rabbit hole and getting lost on Google, why not ask a realtor who they use for online document notarization in California? Since the bill was only recently approved, there's still a lot of uncertainty about which documents can be notarized online and which notaries have the best service.
Let our experienced team talk to you about the pros and cons of using online notarization services for real estate documents. We'll chat about the costs and any risks associated, then tell you who to use for notarizing your documents.
More Questions? Follow-up With Us!
If you have more questions about what to expect from the markets around the Bay Area, don't be afraid to reach out to us today. Our experts are experienced in all property types and the entire San Francisco Bay Area, and we can help you to find what you need to know today.