Reduce Your Debt and Buy the Home of Your Dreams
Posted by Sandy Jamison on Tuesday, May 31, 2022 at 3:49 PM
By Sandy Jamison / May 31, 2022
Comment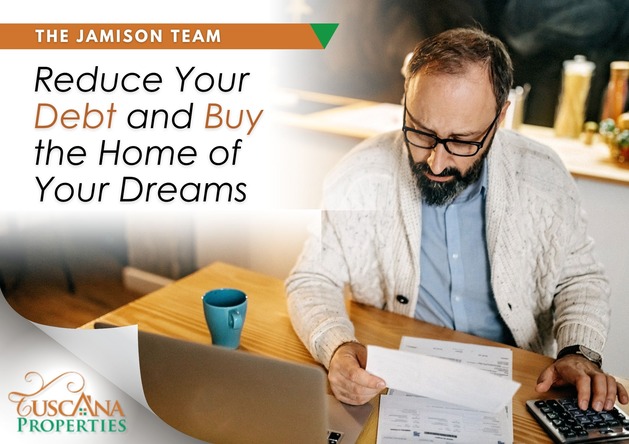 San Jose has dry, hot summers and short winters, making it a prime location for those who love fair weather. Plus, it's the capital of the tech industry, has a low crime rate, and is home to excellent schools. But like almost anywhere, in order to afford a home there, you must have good credit and minimal debt. Presented by The Tuscana Properties blog, here are some steps you can take to reduce your debt in less than a year.
Start Building Your Credit
You may be able to negate some bad credit by establishing good credit. Plus if you have no credit, you may still have difficulty getting a loan, especially one with a reasonable interest rate.
To build your credit, open a credit card account and charge your usual monthly bills and even some of your entertainment expenses. Then, pay this amount off each month.As soon as you're eligible, increase your credit limit and continue to only spend what you need and pay it off immediately. You can also add your rent and utilities so they count toward your credit. Therefore, if you're a stellar tenant and always pay your electricity on time, let these count toward your credit.
Stop Unnecessary Spending
Take a look at the money you have after you pay your monthly living expenses, including your phone, car, rent, and utilities. Look at all the items you spend money on each month besides those. Were they all necessary, or could you find ways to reduce your spending, at least temporarily? While you may enjoy traveling, for example, hold off on your trips for the next few months. Instead of going out to eat a few times a month, choose to cook at home. You could also change your service level, switch providers, or try negotiating the cost of your current plans. You'll then have more money to pay off debts.
Handle All Your Debt
Contact your lenders and see if there is any way to refinance your debt with a balance transfer card or lower your payments. Consider hiring an attorney to consolidate your debt into one payment. You'll benefit from one monthly payment and a potentially lower interest rate. Try negotiating the amount owed on any debt you have. Oftentimes, you can pay one low fee all at once to completely eliminate the debt. If it's just not possible to pay off all your debt before you purchase a home, start prioritizing your debt. Work on paying off the debt that's affecting your credit and the smaller debts first.

Increase Your Income
Rather than letting debt affect your credit and reduce the amount you have for a down payment, increase your income by starting a business. Make it something you can do on the side to supplement your current salary, such as freelance writing. And whether you're starting a business or already own one, consider forming a limited liability company (LLC). It'll reduce your taxes and protect your future home from business-related liability. Make sure you look into California state laws first.
Debt Management Is Possible
When you have a plan, starting debt management within a few months to a year of the purchase is possible. As soon as you're ready to buy, check out Tuscana Properties for incredible San Jose listings.