Real Estate Agent vs. Realtor: Understanding the Differences
Posted by Sandy Jamison on Thursday, February 17, 2022 at 6:04 AM
By Sandy Jamison / February 17, 2022
Comment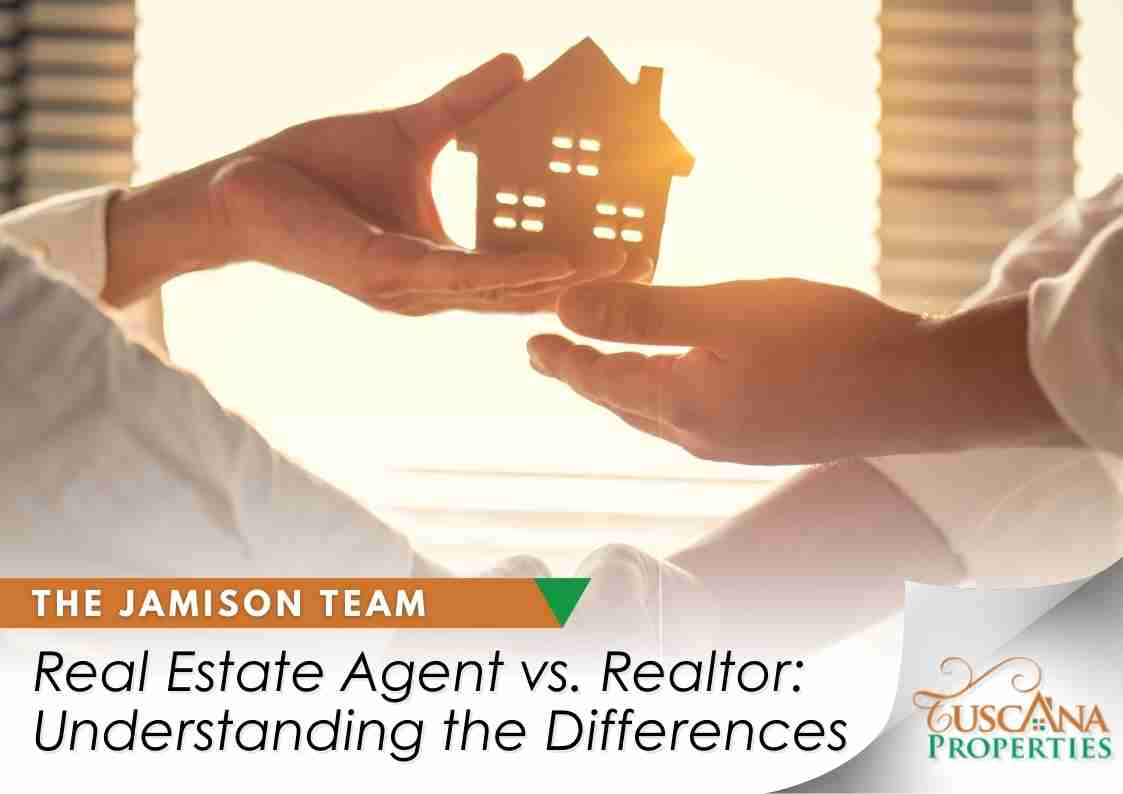 If you're a new to the world of real estate as a landlord, chances are you've wondered about the dissimilarity between the most commonly used terminologies: real estate agent and realtor. Understanding the differences between the two can be confusing, especially when both terms are used interchangeably, even when they have a varied meaning.
The distinction between "real estate agent vs. realtor" can help you understand the type of real estate professional you need to hire.
Real Estate Agent vs. Realtor: Key Differences
During a podcast a well-known property management company in Las Vegas shared that he most prominent difference between the two is the certifications needed for each designation. Even though both have the same job and responsibilities, they are expected to perform at varying standards that the NAR establishes. For a better understanding, let's take a closer look.
Real Estate Agents
A real estate agent can help you in buying and selling properties, and they have a license that lets them do so. A real estate agent can work with both residential and commercial properties; however, this may depend on the niche they focus on. An agent can also help their clients with a specific focus in mind. For instance, some variations can be:
Listing agent
Rental agent
Buying agent
The difference between buying and listing agents can come down to their target audience: a buying agent works with people trying to buy a home, while a listing agent works with people trying to sell a home. On the other hand, a rental agent works with a tenant who is trying to find a rental establishment. To become a real estate agent, an individual must pass the state's examination (which has coursework).
Realtors
This is where things may get confusing for some landlords or tenants. A realtor is a real estate agent who is a member of the National Association of Realtors (NAR). The NAR was founded in 1908, and to join it, a real estate agent must have an impressive record of conduct and a valid license. In every real estate agent's best interest, it is to join this organization since it gets them bigger clients and a good reputation.
Every realtor must adhere to the strict policies of the NAR. This way, customers can be at ease knowing that they're working with a professional who has sworn to uphold certain policies. The NAR claims that approximately half of all agents in America are certified. Several real estate agents can choose this path because the association works actively to protect the interest of agents. The influence of the NAR can then be used to earn benefits for realtors.
How Does a Real Estate Agent Get Paid?
A real estate agent earns an income through the commission they charge every time they successfully help their clients buy or sell a home. The commission can usually vary between four to six percent of the home's sale price, and it is split between the agent and the broker involved in the transaction. For instance, let's assume a house sells for $450,000 with a five percent commission rate.
In this deal, both broker and agent would get 3% of the commission, which would be $11,250. Remember: the broker and the buyer's agent receive the same amount in most deals. To ensure they have a stable source of income, real estate agents can work with several clients at a given moment.
Why Should You Work with a Real Estate Agent?
Connections: A real estate agent maintains a relationship with the past clients they've worked with. These connections can help them close deals quicker.
Experience: It is their job to understand the buying and selling process. They'll always have the best advice.
Negotiation: They can act as the buffer between two parties at the negotiation time.
Wrapping Up
Whether or not you decide to work with a real estate agent or a realtor, understanding the differences between the two is essential if you want to build a career in the real estate industry.
More Questions? Follow-up With Us!
If you have more questions about what to expect from the markets around the Bay Area, don't be afraid to reach out to us today. Our experts are experienced in all property types and the entire San Francisco Bay Area, and we can help you to find what you need to know today.