Pros and Cons of Writing a Love Letter to a Seller
Posted by Sandy Jamison on Sunday, October 2, 2022 at 11:02 PM
By Sandy Jamison / October 2, 2022
Comment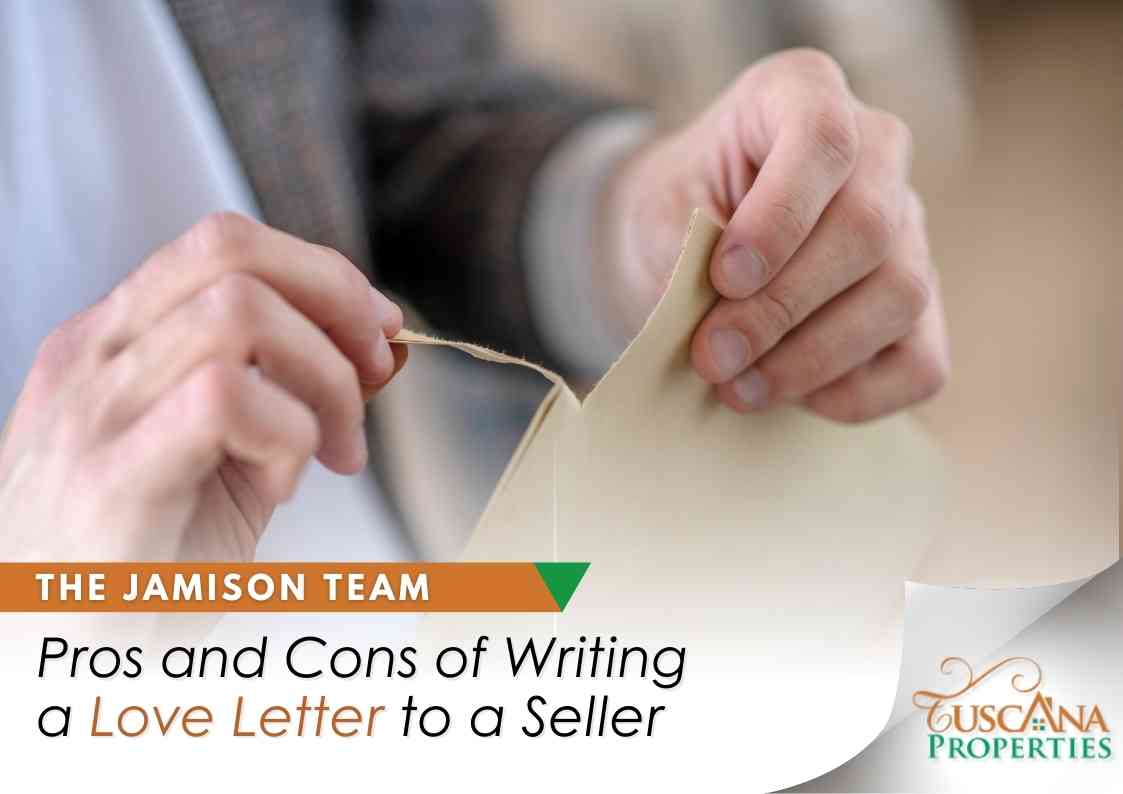 There's no question that writing a love letter to a seller can be a risky move. After all, who knows what the seller might think? But if done correctly, it can also be a very effective way to make your offer stand out from the rest.
Of course, there are some things you need to keep in mind before putting pen to paper (or fingers to keyboard). First and foremost, you want to make sure that you observe all fair housing laws. And secondly, you'll want to craft your letter in such a way that it really stands out from the other offers on the table.
So how do you do that? Well, there's no one-size-fits-all answer, but here are a few tips:
Be Personal
The best letters are always personal ones – after all, it's much harder for someone to say no when they feel like they're talking directly to you. So take the time to write something from the heart. Tell the seller about yourself and why you're interested in their property.
Make It Sincere
A good love letter is never insincere or fake – so make sure your feelings are genuine! If you can manage to convey how much you appreciate their home and what it represents for your family, chances are good that they'll be more likely to accept your offer but even come down on price slightly too!
More Questions? Follow-up With Us!
If you have more questions about what to expect from the markets around the Bay Area, don't be afraid to reach out to us today. Our experts are experienced in all property types and the entire San Francisco Bay Area, and we can help you to find what you need to know today.