New Home? Here Are Your Next Steps!
Posted by Sandy Jamison on Tuesday, May 17, 2022 at 8:44 AM
By Sandy Jamison / May 17, 2022
Comment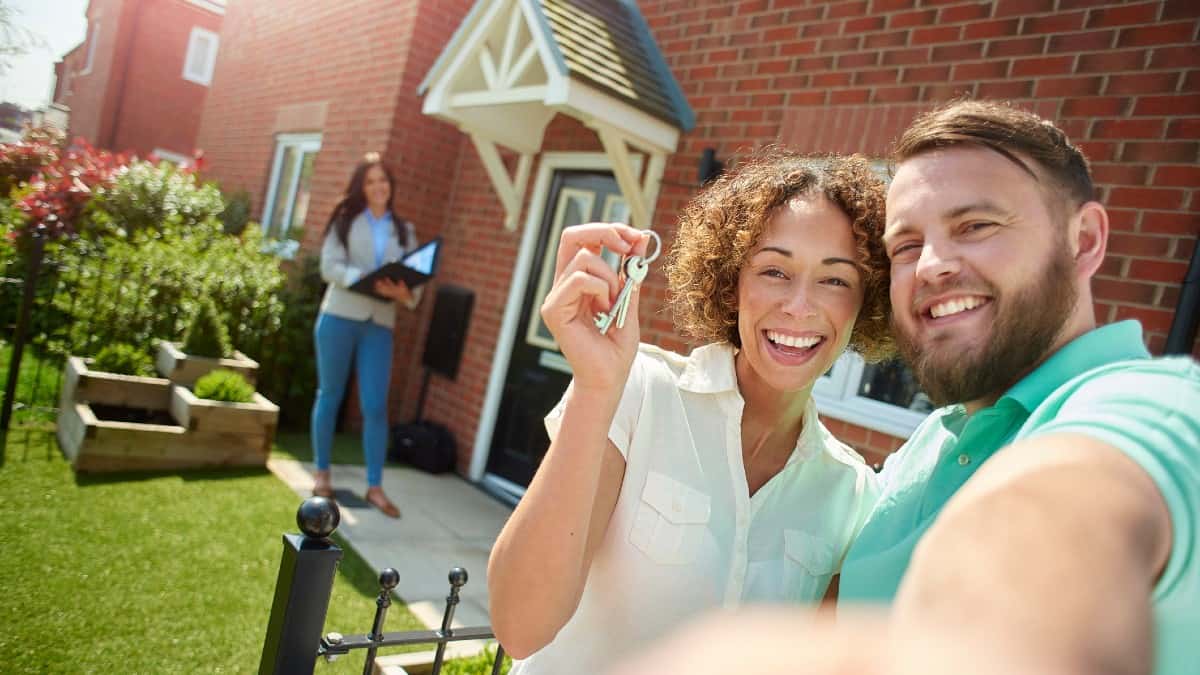 Congratulations! Buying a new home is a big deal, and now that you've finally got the keys, it's time to take a deep breath and think about what needs to be done. We put together this guide of the seven essential things you should do ASAP to make sure your new home is safe. It's tempting to start the fun projects right away, but you need to get these todos out of the way first. Don't worry; it won't take long.
1. Resecure Your New Home
Your first priority after closing on a new home is to change the locks. Even if you're not concerned about the previous owner having access to your house, you don't know who else has a key. Don't forget to change the locks on the garage and shed too, as it's easy to forget these. The easiest way to resecure your home is to have a professional locksmith change the locks for you, which will be more expensive than doing it yourself but will save you time. If your new home has an alarm system, you should change the access codes or replace it altogether. Some alarm systems can be reset easily from the control station, so check the user's manual if the previous owner left it behind or call the alarm company.
2. Purchase a Home Warranty
Almost as important as resecuring your home is purchasing a home warranty. Appliance malfunctions, roof leaks, and electrical issues won't give you a grace period because you're still settling in, so make sure you get a home warranty for your new home immediately. The specifics of your warranty may vary depending on the details of your new home, but you should choose a policy that at least covers the basics. Make sure your warranty covers all major appliances, the roof, and the plumbing system, as these are the most likely points of failure.
3. Contact Utility Providers
Most people don't want to move into a home without heat or hot water, so don't forget to connect the utilities before you move in. You should start this process early since some utility companies are notoriously difficult to work with, and it might take longer to get everything ready than you think. Asking your new neighbors about their utility experience is a good way to get the inside scoop.
4. Check Your Smoke and CO Detectors
One of the most common oversights new homeowners make is checking the smoke and carbon monoxide (CO) detectors. We recommend changing the batteries in all of your new home's smoke and CO detectors since you don't know if the previous inhabitants maintained a consistent schedule. Don't forget to mark the date on your phone and set yourself a reminder for one year to change the batteries. You should also check your detectors monthly to make sure they're still in good working order. Some people like to set a recurring reminder on their phone, while others simply check on the first of every month.
5. Make a Repair To-Do List
Before you set up your furniture and start making your new house feel like home, you need to sweep your entire property and make a repair list. Some repairs will be much easier to do before you move in, so getting these out of the way early is important and will save you effort down the road. A great tip is to use the inspection report to make your repair list, prioritizing anything with the potential to cause damage, like plumbing issues. Once these are finished, you can move on to less pressing repairs and finish moving in.
6. Clean Out Your Dryer Vent
Dryer lint is incredibly flammable, and most people know that they should empty the lint trap before they use the dryer. Some people don't realize that they also need to check the external dryer vent for blockages and accumulating lint. The previous owner may not have cleaned the dryer vent regularly, so you should give it a thorough inspection before you throw on any loads of laundry.
7. Find the Circuit Breaker
You don't want to have to search for the circuit breaker in the dark the first time your trip a circuit, so make sure you know where the circuit box is when you move in. You should also check the circuit labels in case some are mislabeled or label them yourself if there aren't any labels. Pay attention to where the main shutoff is and label that as well.