Moving to San Jose: What You Need to Know
Posted by Sandy Jamison on Tuesday, August 22, 2023 at 11:41 AM
By Sandy Jamison / August 22, 2023
Comment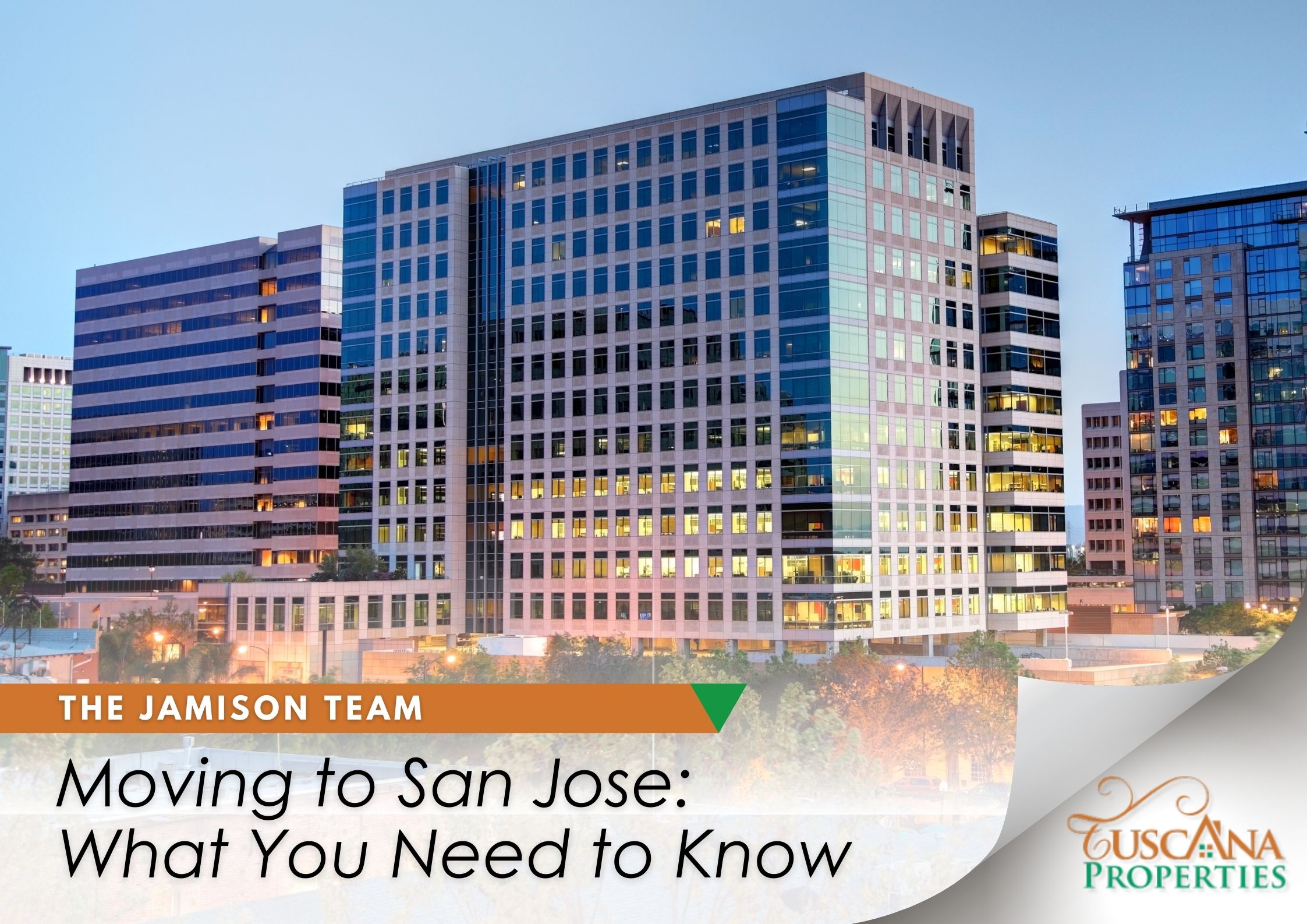 Located at the southernmost tip of San Francisco Bay, San Jose is close to everything: the beach, world-class wineries, and some of the country's most famous national parks. But there's so much to love about our city within its limits, too!
If you're planning a move to this fast-paced but laid-back area, there are a few things we think you'll find helpful to know:
We've Got an Excellent Arts and Culture Scene
San Joseans take pride in our city's history, culture, and arts scene! From night markets to daytime festivals, there's a little something for everyone.
For example, San Jose has the biggest Vietnamese population outside of Vietnam, so we're spoiled with outstanding Vietnamese cuisine all over the city. But the neighborhood of Little Saigon also hosts an array of cultural events like the Tet celebration, traditional dance, historical reenactments, and more.

If you're interested in learning about our Mexican heritage, visit Mayfair and the Mexican Heritage Plaza for mariachi, holiday celebrations, and documentary screenings. You'll also find Little Italy, Little Portugal, and one of the last three remaining historic Japantowns in the U.S.
If you're a patron of the arts, the San Jose Public Art Program displays fascinating works around the city's public libraries, firehouses, and other public spaces for residents to enjoy.
If museums are your thing, you'll love The Rosicrucian Egyptian Museum, The Winchester Mystery House, The San Jose Art Museum (be sure to stop by the cafe for a cup of coffee), and so much more!
It Would Be Best If You Prepped for Traffic
San Jose is the third-largest city in California, with a population of over one million. More than 91% of those people commute to work by car. Put all those people in a town with a sprawling metro area and abundant suburbs, and you've got a city where traffic is not for the squeamish.
Peak traffic hours on weekdays average between 6 a.m.-10 p.m. and 3 p.m.-7 p.m. You can expect to sit in traffic for about 72 hours per year. The good news is that the Valley Transportation Authority has responded by implementing several public transportation projects, including transit villages, and expanded BART routes to help.
Get Away from Traffic, and We've Got Unparalleled Natural Beauty
Because of our mild Mediterranean-esque weather, people take advantage of outdoor activities in the San Jose area year-round. You can go horseback riding near Morgan Hill, golfing at Coyote Creek, or hiking in the foothills. If surfing is more your thing, a quick half-hour road trip will take you right to iconic Santa Cruz.
It's Expensive to Live Here
San Jose is pricey compared to the rest of the country, especially when it comes to housing costs. How pricey? The average median home price here is $1,249,900, compared to the U.S. average of $291,700. A better alternative is to rent an apartment while you try out living here. The average apartment in San Jose gets to around $3,000 per month.
Wondering how much you'd have to make to live in San Jose? The overall cost of living here is more than twice the national average, and other than housing, you'll spend the most money on transportation and groceries. Check out this cost of living calculator to compare the cost of living between your city and San Jose.
But the Job Market Makes Up for It
It's expensive to live here, but with an average household income of $96,662, San Jose makes almost $40,000 more than the average U.S. city. And at 5.6%, the unemployment rate is lower than the national average of 6.0%. So you can be sure to find something to do here.
We Eat Really Well
We've already mentioned that we have the best Vietnamese and Mexican cuisine in Cali, but San Jose has a lot of other options for chowing down, too. For instance, you can get the best burger you'll ever have at In-N-Out (ok, maybe not limited to San Jose, but still outstanding), Michelin-starred Portuguese fare, straight-up fresh seafood, and several steakhouses featuring local grass-fed beef from ranches right outside the city.
If it's small plates you're looking for, try 20twenty for craft beer, artisanal cheeses and wines, and tapas. There are also plenty of chic happy hour spots where the cool kids go, like Haberdasher and Mosaic (happy hour six days a week!).
If you don't know what you're in the mood for, the San Pedro Square Market downtown has a seemingly endless selection of restaurants serving everything from pizza to Peruvian. There's live music every night of the week to keep you entertained while you dine.
Find Your Way to San Jose
If you like your weather sunny and mild and your menu full of diversity, San Jose is the place to be! It may be widely known as the capital of Silicon Valley, but there's much more to our beautiful city than startups and tech geniuses. Come visit, and you'll see.