Mountain View: One of Silicon Valleys Favorite Cities
Posted by Sandy Jamison on Wednesday, August 16, 2023 at 12:26 PM
By Sandy Jamison / August 16, 2023
Comment

What Kind of Lifestyle Does Mountain View Offer?
Mountain View is a fantastic city in the heart of Silicon Valley. It's perfectly placed for whatever lifestyle you've got in mind. Commuters can get to Central San Jose in 20 minutes by car and 30 minutes using public transportation.
Google, Mozilla, Intuit, Nokia, and other technology companies laid down roots in this city, but leaving it in the rearview mirror and finding a beach is easy. Mountain View locals have the outdoors at their fingertips, but there are far too many parks, nature preserves, and lakes to list in one article.
We'll summarize the best ones later on, so don't worry.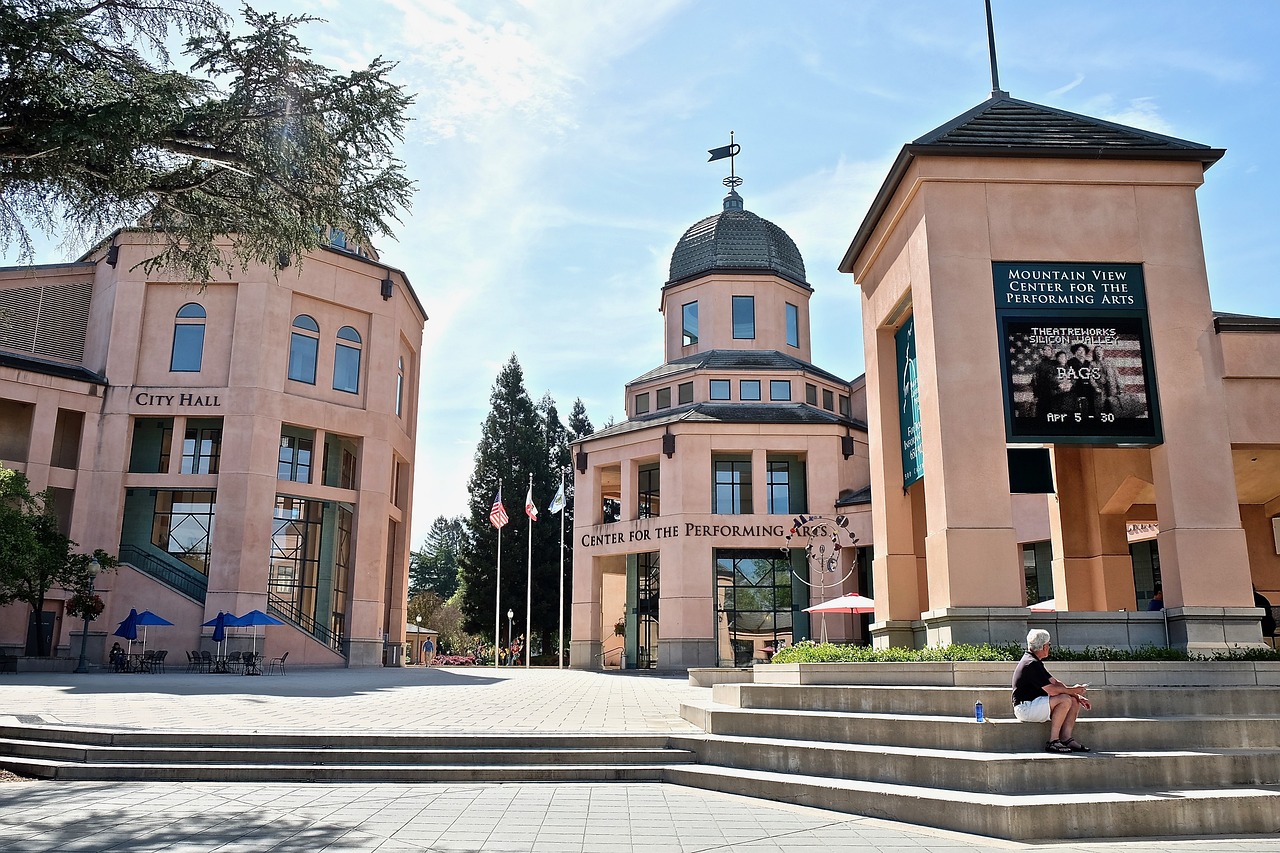 Mountain View Center for The Performing Arts - via Pixabay
Homes in Mountain View are just as important as the surrounding attractions. We'll show you the median home prices and what you can expect from a typical Mountain View property.
Natural Scenery and Recreation in Every Direction
Mountain View lives up to its name. Even for the most active locals, exploring the vast expanse of valleys and peaks might take years.
Los Altos Hills and Black Mountain rise to the southwest, but that's just the beginning.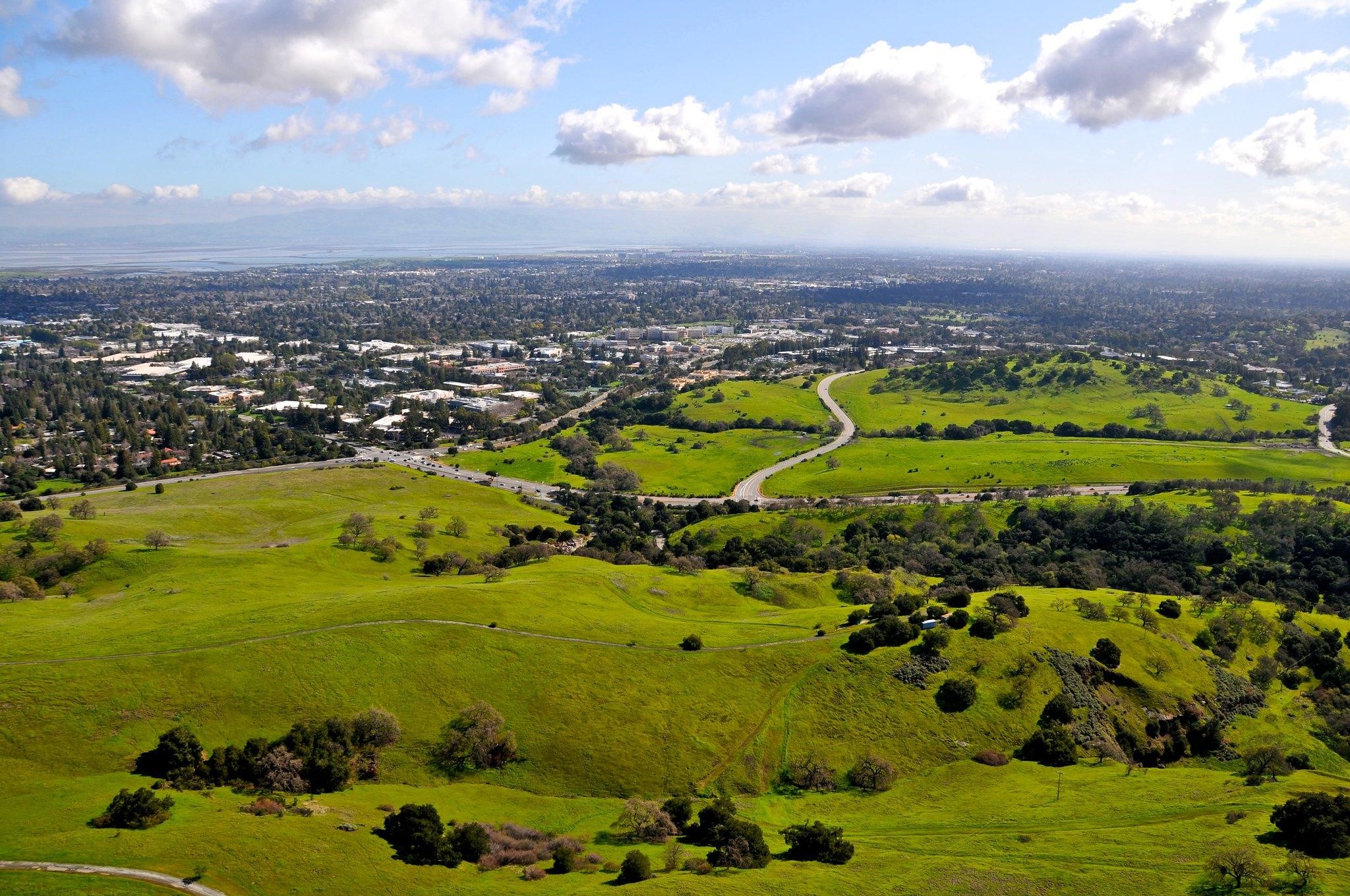 Los Altos Hills Estate - Photo via Ben Freedman
Locals can drive for 30 minutes to reach Half Moon Bay, a city with long sandy beaches and plenty of space for relaxation. There are several beaches along this stretch of coast, including Redondo, Poplar, Francis, and Venice Beach (not to be confused with Venice Beach in LA).
Golfing is popular all over the San Jose area due to the landscape, which is great for interesting course designs. Coyote Creek, The Ranch, and San Jose Golf Club are just three, but there are dozens within driving distance of Mountain View.
The climate in the San Jose area lends itself well to several crops, like apricots and other pitted fruits, but also wine grapes. Chardonnays, Pinot Noirs, and a long list of other wines are produced up and down San Jose.
A vineyard lunch is a perfect reward after a morning of hiking through the mountains.
Mouth-Watering Food and Live Music
One of the main streets for refreshments and restaurants is Castro Street. Festivals are set up on weekends, plus some of the best Japanese food is also found here, at Sushi Tomi.
Mountain View also boasts authentic Mexican restaurants like Vive Sol, a Puebla Mexican establishment that fills up on the weekends. They've got a fantastic selection of Tequila and unique margaritas on the menu.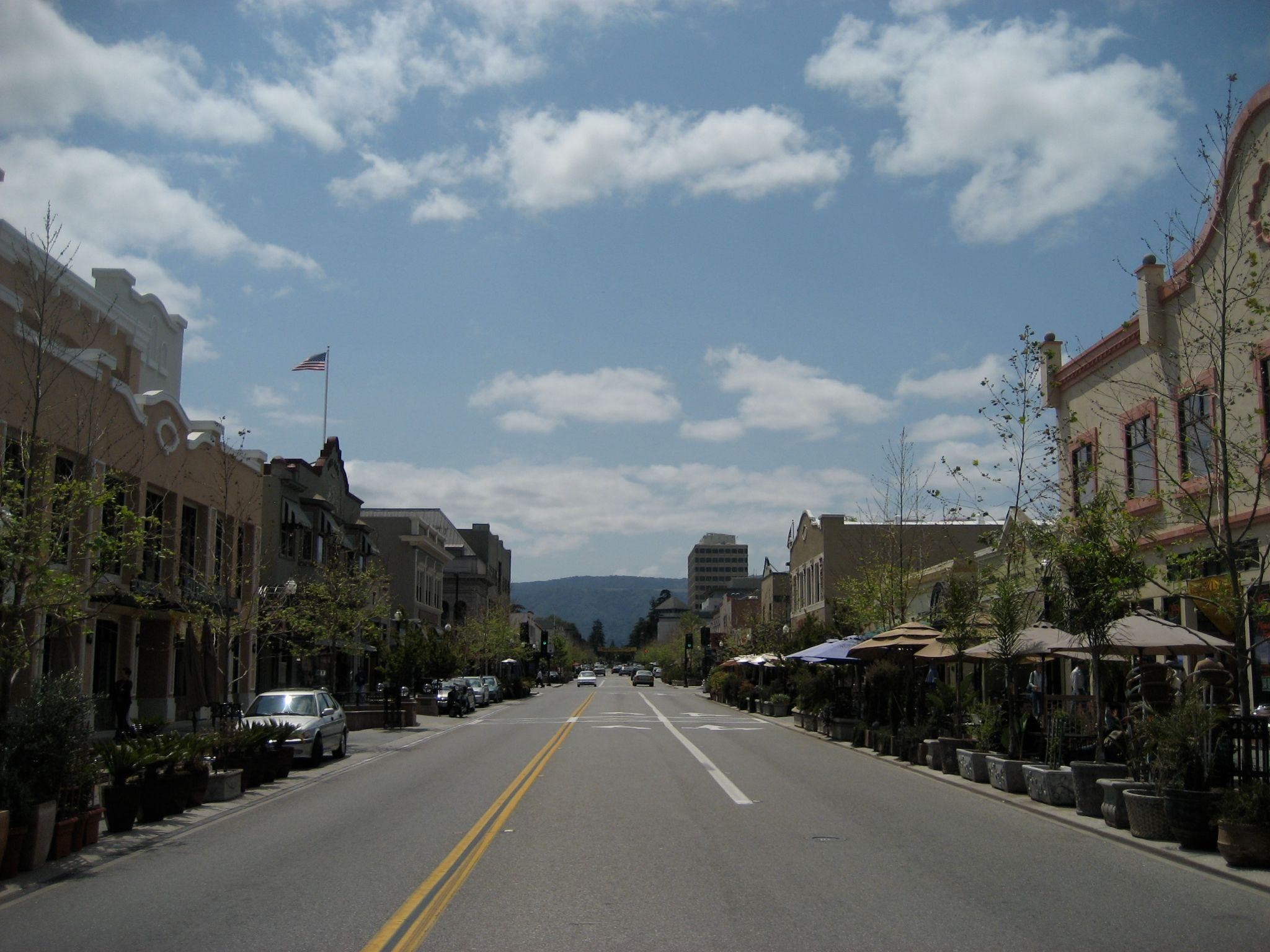 Downtown Mountain View - Photo via Christian Van Der Henst
For wine lovers with an eye for painting, the Mountain View Art and Wine Festival is one of the best events of the year. Every September, ‌locals show up to browse 100s of different artist booths, sample tasty morsels, and enjoy live music.
A Summary of Homes in Mountain View
Mountain View is well-developed and contains a variety of home styles, from single-family houses to apartment buildings.
In general, the neighborhoods become more spacious and quiet in the southern Mountain View area. Expect to see more apartment buildings near the main streets.
Mountain View homes are typically well-maintained and hold their value well. It's an extremely stable city, both in terms of safety and finances. Mountain View has an AAA credit rating, which especially benefits municipal employees. It's one of only 3 cities in California with an AAA rating.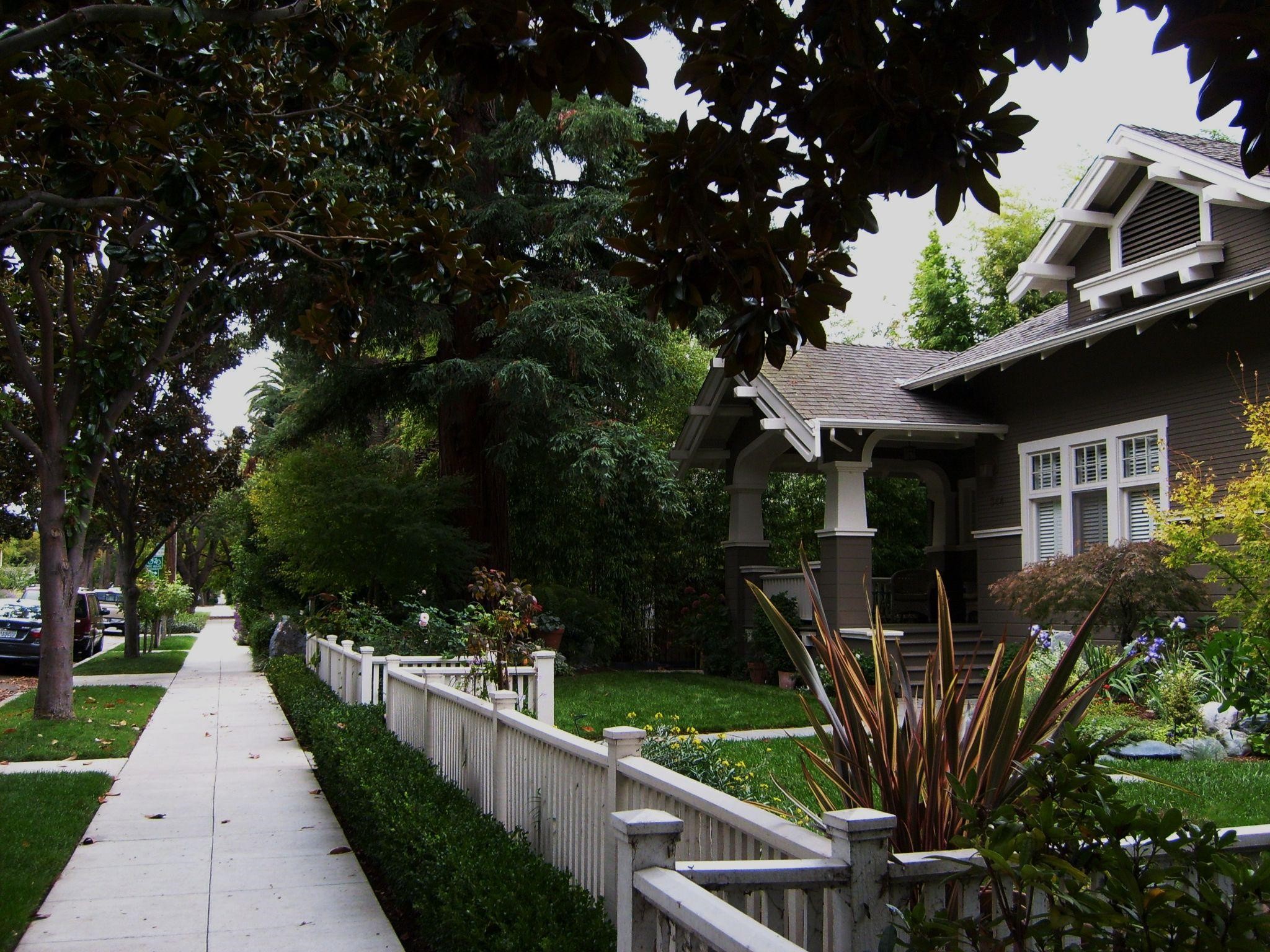 A cozy Mountain View home on a tree-lined street - Photo via AJ Stephens
Don't be surprised to see a higher median listing price in this area. Mountain View is a prosperous city, largely thanks to companies investing locally like Google, Mozilla, and others.
Homes here are sought after and competitively priced. It's recommended that you speak with a local realtor who knows the Mountain View market (especially for home buyers).
Fun Fact: Google pledged to give the entire city of Mountain View free internet access in the mid-2010s. Unfortunately for everyone, the system encountered several obstacles and the city is starting to remove ‌infrastructure for this free service.
Education Options for All Ages in Mountain View
Because of Mountain View's great location, residents can tap into many different school districts. There are a lot of choices out there for all student ages. In total, sources estimate there are 61 different schools in the nearby area, including private and public options.
According to GreatSchools, public elementary schools in Mountain View rank highly compared to the national average.
There are an estimated 42 private schools and 19 public schools in Mountain View.
Healthcare in Mountain View
One of the best options for Mountain View residents to get medical attention is Mountain View Healthcare Center. It's also convenient for locals to travel to other facilities like Mountain View Hospital, El Camino Health, or the Regional Medical Center. For other more specific ailments, such as mental health, there are specialized practices in the area.
Most hospitals cater to several communities in the San Jose area.
Mountain View also has several nursing homes like Villa Siena and the Mountain View Nursing Home.
Reduce Home Buying Stress with Local Realtors
The Jamison Team has over a decade of experience buying and selling homes in San Jose and Santa Clara County. They know exactly what it takes to bring a real estate transaction from start to finish, getting their clients the most profit possible in the process.
Read some of the testimonials from clients and then connect with The Jamison Team!