Maximizing Your Investment: Bay Area Real Estate Opportunities
Posted by Sandy Jamison on Monday, November 13, 2023 at 8:00 AM
By Sandy Jamison / November 13, 2023
Comment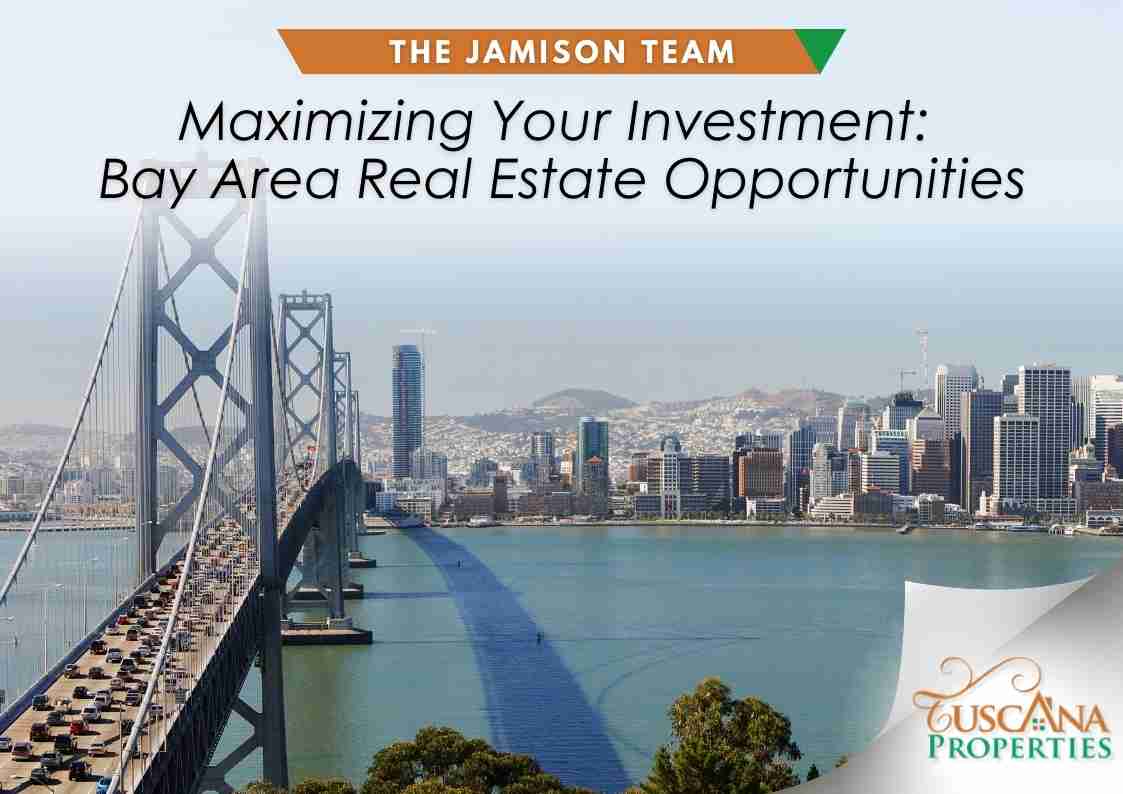 If real estate investment in the Bay Area is something you are considering (or if you've already invested) then you can probably do a few things to maximize your profits.
The Bay Area is on America's west coast, around the San Francisco Bay. It has flourished from humble beginnings into one of the strongest economies in the country.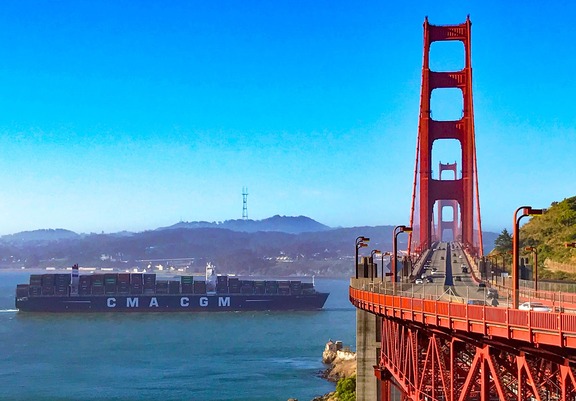 Around 7.75 million people call the Bay Area home, many of them employed by the same industries that have made Silicon Valley internationally recognized. Even with e-commerce looming, America's tech center remains focused on future growth and new innovation.
Setting aside the strong economy in the Bay Area, investing here isn't always a breeze, and there will be plenty of other investors trying to do the same things you are.
Why is the Bay Area an Attractive Investment?
Nine counties make up the Bay Area, with the highest populations in San Jose, San Francisco, and Oakland. These areas also hold the headquarters and manufacturing facilities of tech leaders that serve the world.
But San Francisco is anything but a "one-trick pony" - even though IT, life sciences, electronics, and manufacturing get most of the attention. Don't forget all of those agricultural industries that were there at the founding of the Bay Area and continue to this day. Apparel and textile products are also big industries in the Bay Area, along with shipbuilding and aerospace.
The Bay Area trends towards a younger workforce that will build families and need places to live. The universities and schools in San Jose and surrounding areas are well equipped to raise future generations, further adding to the appeal of Bay Area real estate opportunities.
The quality of life in the Bay Area is superb. Finding activities or short weekend adventures is never a problem for residents, no matter which community they live in. Tourists are constantly paying to visit the same spots that Bay Area residents can see from their balconies over a glass of local wine.
A Look at The Bay Area Real Estate Market
Of course, you're going to be one of the savvy investors who thoroughly vets potential Bay Area real estate opportunities. Understand the property you are buying, but also, what the future might bring for the area (and your investment's value).
Always check key indicators first:
You may already know that the San Francisco Bay Area doesn't have the lowest home prices - in fact - they are among the highest in America. Median home prices were above $1.2 million in 2023, but some counties of the nine in the Bay Area are more affordable than others.
For more updated prices in specific counties, a Bay Area realtor can tell you what is going on in the market this week.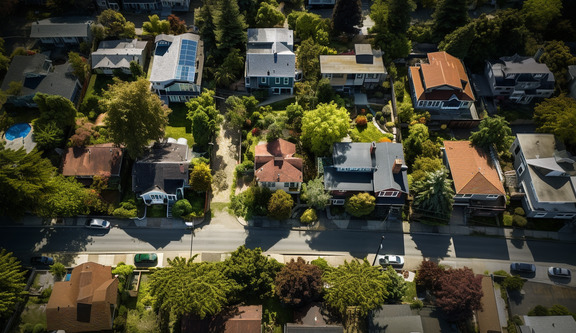 Watch market trends
It's currently a seller's market in the Bay Area and inventory remains low. There aren't as many new homes being constructed due to higher-than-normal construction costs, which is definitely affecting the supply. The zoning laws can also be strict and the availability of land is slightly limited, which gives sellers a more powerful negotiating position.
When the time to sell your investment property comes, the home won't spend long on the market. When a realtor markets your property correctly and sets the correct listing price, you'll usually receive several offers within a short time. If your property gains enough attention, a few non-contingent offers might be on the table.
The Bay Area is such a hot market that we actually keep an active database of homebuyers who can make offers on homes and save sellers a lot of time.
Research the Surrounding Area and Neighborhood
It's not just about the property because obviously, your investment also derives value from the neighborhood it's in. With a realtor or without, you've got to look at the surrounding area on a deeper-than-surface level.
As we've mentioned, the San Francisco Bay Area is known for top-level universities like the University of California, Berkeley, Stanford University, and the University of San Francisco. Each of the nine counties has a wealth of public schools, no matter which neighborhood your property is in.
According to a report, the top 5 public schools in the Bay Area are:
Henry M. Gunn High School, (Palo Alto)
Palo Alto High School, (Palo Alto)
Saratoga High School, (Los Gatos)
Lowell High School, (San Francisco Unified School District)
Los Altos High School, (Mountain View)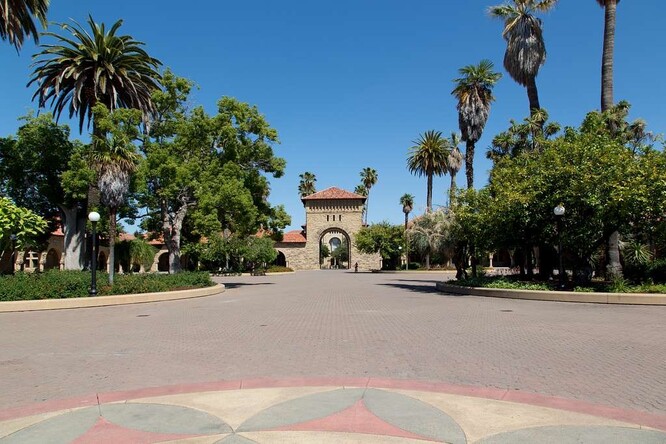 Commuter Options and Public Transportation:
The best Bay Area real estate opportunities are often well-connected to the public transportation grid.
Prospective buyers might not be willing to purchase a home that is too far from light rail or bus routes. Then again, in such a seller's market, finding a buyer usually doesn't hinge on these details - as long as the home is priced correctly.
Nearby Amenities and Services
Most homes are already situated reasonably close to parks and lakes in the Bay Area, so you won't have to worry about that when you search for investment property. However, check the proximity of your investment home to more important services. Groceries, fitness facilities, shopping, and restaurants are going to be high on the list for buyers eyeing your property.
The nine counties in the Bay Area have a myriad of healthcare services for their residents. Larger hospitals dot the landscape, especially around San Jose. The Bay Area has advanced medical care for more specific situations, but also, plenty of physiotherapy and less-intensive services.
Always check the crime statistics and facts in any neighborhood you are thinking about investing in. Read up about the local police force to become familiar with the law enforcement situation. If the area has more crime than your potential buyers can stomach, your investment could suffer.
Local realtors usually understand much more about crime in their region than investors, especially if the investor lives out of state. Always have a discussion with a real estate agent about crime statistics near your investment property.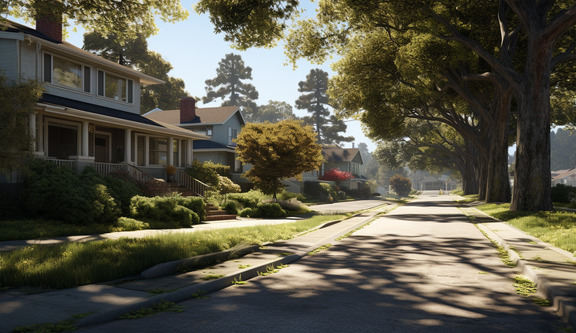 Understand the neighborhood to understand the investment potential
Will Your Bay Area Investment Appreciate in Value?
This is something any investor has to know, first and foremost. If your investment property doesn't increase in value, your money could be better used elsewhere.
Look at historical home prices in the area and examine the trends. Compare these trends to other cities to understand how your investment property has performed - and draw conclusions about future performance. Since the local real estate industry has been dealing with the market for decades (since 2008 in our case), they have a good overview of the trends.
Future development can be a gift for investors. In the past, newly built railroads passed through small towns and jumpstarted their economies, positively increasing home values. The same could be true for your investment property if a development is planned nearby. A new shopping mall or connection to public transportation can be the Midas touch for a real estate investment. These future developments and construction are things your real estate agent will be aware of.
Other unique features and styling that your investment property has can help to appreciate its value. Unique architecture, large backyards, or views of the hills around the Bay Area could add to the long-term value of your investment.
Bay Area Real Estate Investment Returns
An investment isn't something to be rushed into without understanding your returns (ROI).
If the property is a rental investment, you can calculate your returns with a reasonable amount of accuracy (except for the unforeseen expenses). Research the rental prices in the Bay Area county you're in, but focus on comparable properties. Seeing how they perform can also help you price your own rental property successfully.
Get into the details!
You'll want to find out what your mortgage payments, property taxes, insurance payments, maintenance costs, and management fees will cost you. Once your investment property has a final monthly and yearly ROI, make sure there is enough cushioning in the budget for unforeseen expenses.
If your cash flow is positive at the end of all the number crunching - congratulations - you may have found a Bay Area real estate opportunity. If you're only slightly positive cash flow on the investment, it's time to look elsewhere.
Home Inspections and Other Investment Checks
To avoid investing in a real estate repair nightmare, you should always understand exactly what you are buying.
A professional inspection is the best way to go below the surface and discover hidden damage (if there is any). The home inspection will give you a realistic look at the value of your home and measure just how much ROI you can expect.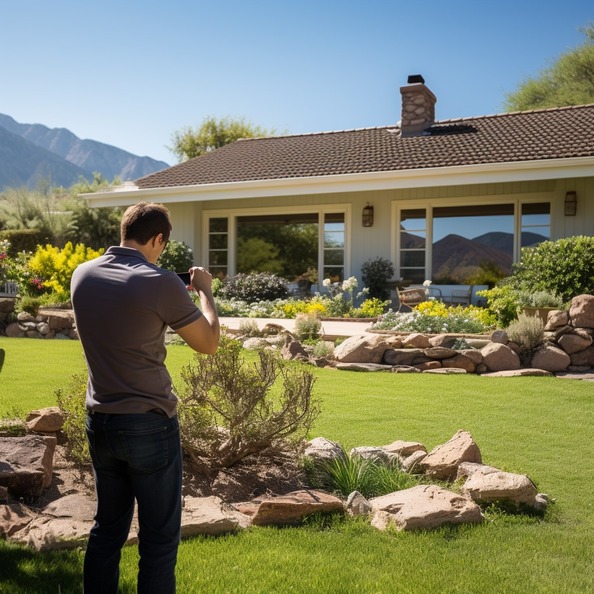 Don't skip the inspections
An agent can also check the title and property history before you invest. There are a lot of reasons, like this one, to have an investment discussion with a local professional realtor. We spoke about a few of those reasons here, like future developments, crime rates, and market trends. When you need a home inspector to give your home a thorough go-over, they can introduce you to local professionals.
More Questions? Follow-up With Us!
If you have more questions about what to expect from the markets around the Bay Area, don't be afraid to reach out to us today. Our experts are experienced in all property types and the entire San Francisco Bay Area, and we can help you to find what you need to know today.