Learn How to Avoid Those Annoying Calls From Tenants
Posted by Sandy Jamison on Tuesday, February 9, 2021 at 4:50 AM
By Sandy Jamison / February 9, 2021
Comment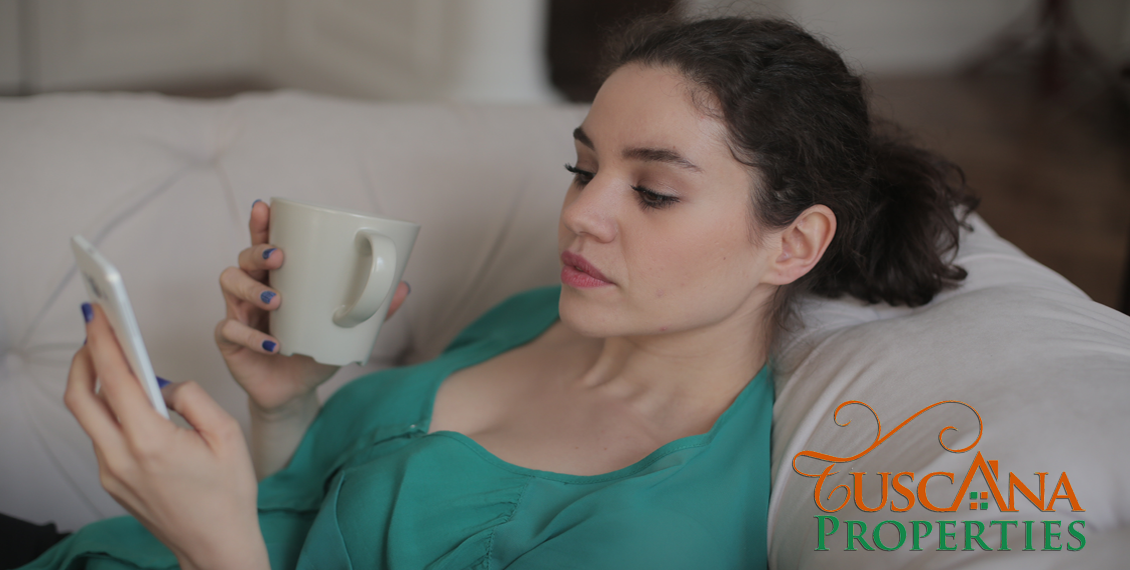 Haven't had a good night's sleep for a while now?
Are your tenants getting on your nerves?
All you need to do is to find the source of the problem and straighten out your affairs.
Every landlord or property manager should know how to foster good relationships with their tenants. It's quite simple really - once you've mastered the art of communicating with your tenants, things will run a lot smoother.
Powering off your phone isn't the solution. You see, if you treat your tenants well, you will avoid difficult and time-consuming disputes that revolve around security deposits, move-outs, or lease policies (among other things).
Since most of these phone calls have to do with repairs, the one surefire method of avoiding is to have a strict contract. Once this has been established, you can finally move on to screening tenants thoroughly and your business should run like a well-oiled machine.
A Solid Tenant Screening Process
Most landlords hate this part of the job, but trust us, this process deserves your utmost attention. Sure you can hire a property manager to do the job for you but it is important for you to run a background check on whether they can make timely rent payments, run a background check, and whether they have a good credit score.
Related Topic That You Might Want To Read: "2021 Data Reveals What Renters Want When It Comes to Leasing"
If your potential tenant clears all of these background checks, chances are that they won't annoy you in the first place. Similarly, you can also call each of your potential tenants' references to determine if they were troublesome in their previous abode.
Prepare An Iron-Clad Rental Agreement
While you're holding up your end of the deal, it is also important that you make sure that they return the favor. With that said, your next step is to determine what most of your phone calls will be about. For instance, most landlords get disturbed while attending to their affairs due to negligence of home appliances or other tenants.
Related Topic That You Might Want To Read: "COVID-19 and Moving Trends: A Look Into The Future"
The best way to reduce these calls to a minimum is to stop being a slumlord and being a professional landlord. Try to make absolutely sure that everything in your property is in perfect condition before walking potential tenants through those corridors.
Once the walkthrough is complete, all you need to do is have them sign your iron-clad rental agreement. The following are a few touchpoints to go over in your contract:
Make sure that your contract clearly states that minor repairs (for e.g. '>$250') are handled by tenants.
You should also state that damages caused by negligence will be handled by tenants
The contract should give tenants the choice of either getting appliances for free or leasing them from you.
Note: If you handover your appliances to tenants for free, they belong to them. This would mean that if they ever get damaged, you won't be responsible for repairs.
Even if some of your tenants spot minor issues, there wouldn't be anything to worry about. The sooner they find these issues the less likely they will make furious phone calls later.
How to Deal With Major Repairs
With minor repair costs taken care of, the only thing that could disturb you during your busy schedule are major home repairs. Well, as it turns out, 90% of all major repairs can be handled via homeowners' insurance. Typically, this accounts for about $300 per year for major repairs.
Related Topic That You Might Want To Read: "Getting Your Home Ready to Rent Out to Vacationers"
Need Assistance?
Voila! These simple strategies are all you need to alleviate your sleepless nights and tenant-inspired headaches. You could also always appoint a professional property manager to manage tenant vacancies, communication, and leasing contracts for you.