Investing in Real Estate: Strategies for Success
Posted by Sandy Jamison on Monday, June 19, 2023 at 8:38:44 AM
By Sandy Jamison / June 19, 2023
Comment
Are You Thinking About Investing in Real Estate?
Someone who invests in real estate puts capital into property, such as homes, condos, apartments, and even undeveloped lots.
Where does the profit come from when you invest in real estate?
Buying a property generates a profit if the valuation can be increased. One way that some investors do this is by purchasing a home and renovating it. Next, they'll list and market the property, collecting whatever profit they made.
There are other ways that real estate investing can create profit. In the right neighborhoods, buying a property and renting to tenants is a good move. Savvy investors can build up a portfolio of properties and generate long-term wealth from real estate.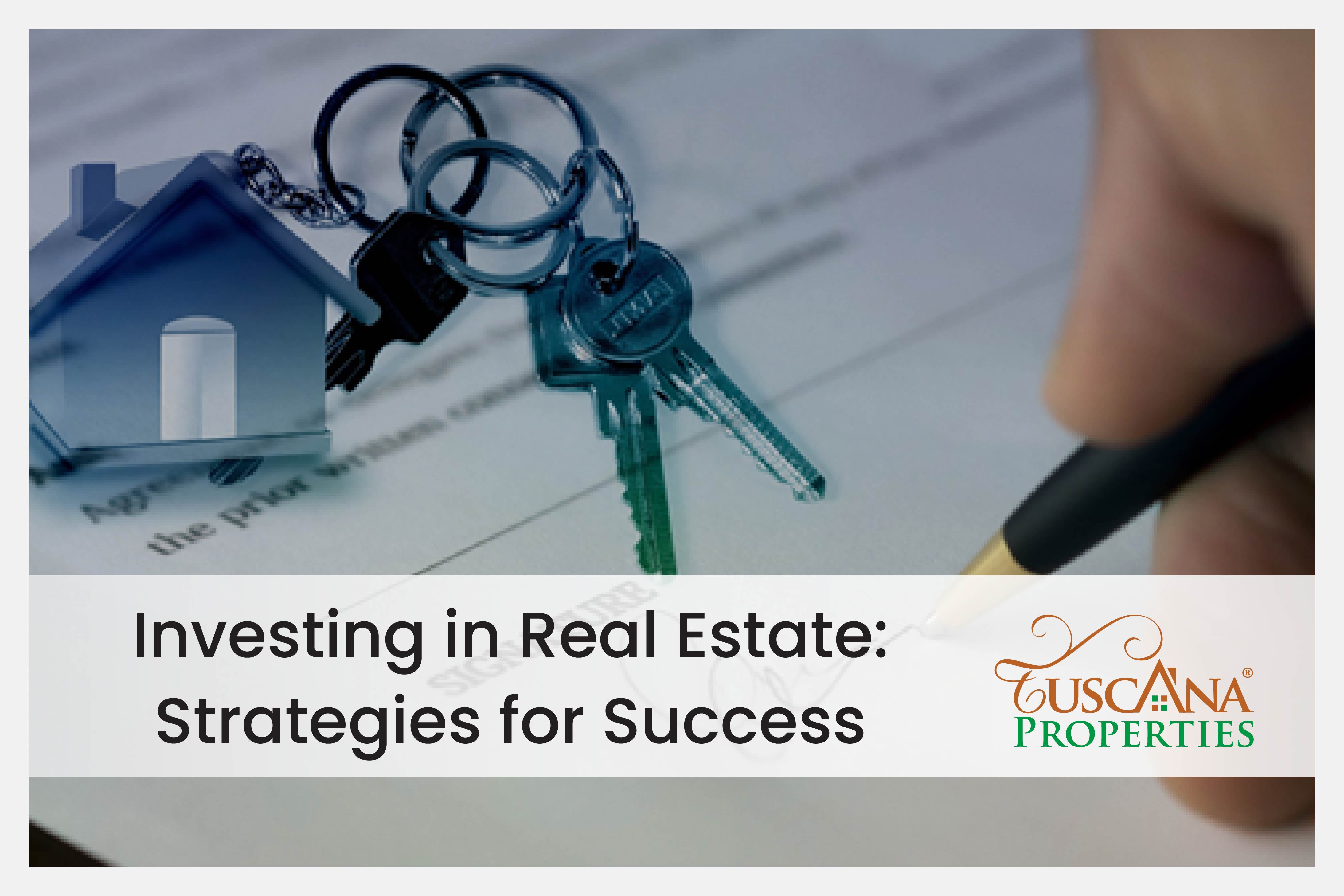 Real estate investments can generate long-term profits
Top Tips for Investing in Real Estate
Here are 5 tips that are fundamental to a real estate investor's success.
1. The Local Market is Important
The nation's trends are important, though the trends in your local market are even more vital to investing. To avoid buying property at the wrong time and in the wrong area, closely follow your local market (or speak to realtors in the area).
Some neighborhoods are ideal when it comes to quickly buying and selling property. Check out this useful article to find out how to identify them.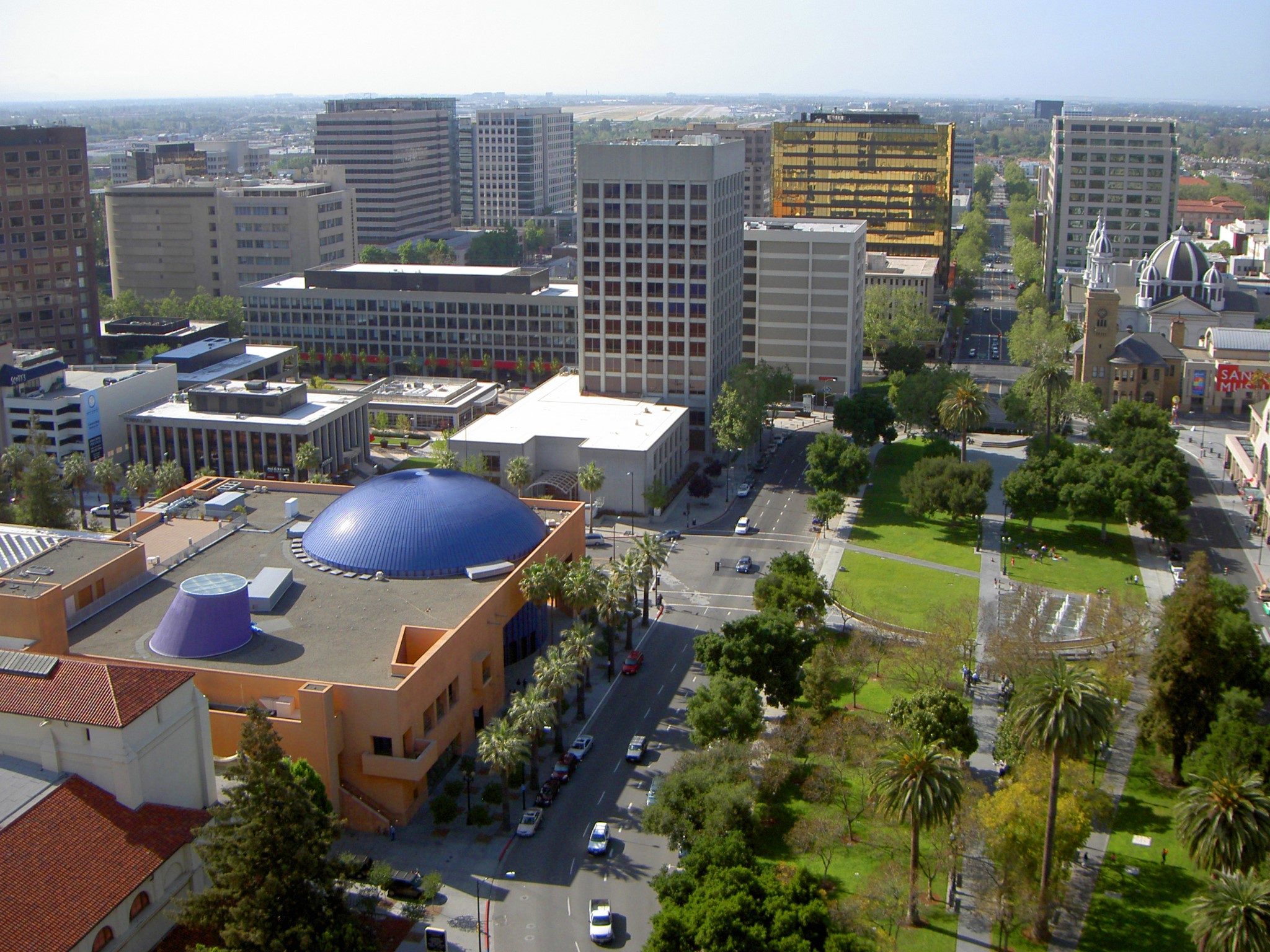 An overhead view of Central San Jose (Via Wikimedia Commons)
The local job market is a factor too. According to many metrics, San Jose and the state of California have a diversified job market with substantial future growth. Ranked by size, the largest industries in San Jose are manufacturing, professional services, science and technical services, and then healthcare.
Property value can be significantly affected by local factors and could affect your margins.
Ideally, the property is in an area with:
A low crime rate.
Adequate schools for different age groups
Access to the things residents want, such as parks, grocery stores, restaurants, etc.
Nearby options for medical care.
Commuting options in and out of the area
Safe walking paths
Watch out for "hot markets", where you might end up buying properties at the top of their value.
Hot markets might look like attractive investments from afar, but you might find yourself paying an inflated price and making a minimum profit.
2. Buy as Low as You Can
It's business 101; buy something at a low price and then sell it at a higher price. The same is true for real estate, although, it can be a little more difficult to predict your returns.
Some properties that are cheap to purchase still won't offer you much profit. Even if you don't pay much to acquire the property, that doesn't guarantee you'll collect a decent return from it.
In the world of real estate, be wary of properties that have a much lower price than comparable properties. You should always put yourself in the shoes of the seller. Why is the property priced in this way? Is there a future development nearby that will devalue the home or does the property need major repairs?
"If something seems too good to be true, then it probably is."
If it's a fantastic deal, don't drop your guard just yet. Be diligent and find out why the listing price is so attractive, because, there's usually a reason.
3. Clearly Understand Your Costs
With the resources available these days, you should be able to avoid any expensive surprises.
First-time or inexperienced investors might miss some expenses and eat away their profit margins. This is where a proper home inspection becomes extremely valuable and potentially saves you from costly repairs.
Closing costs, insurance, maintenance fees, and utility costs can also eat away at profits. It's a good idea to work closely with a local realtor so that you're never financially blindsided. They've got experience buying and selling property in the area of the transaction, so they know the costs associated.
If you intend to rent the property to tenants, you need to make sure that everything will meet the local requirements. Just because there are no issues with the property, doesn't mean that it meets the rental requirements. The longer you spend fixing these issues, the longer you delay receiving rental payments from your tenant.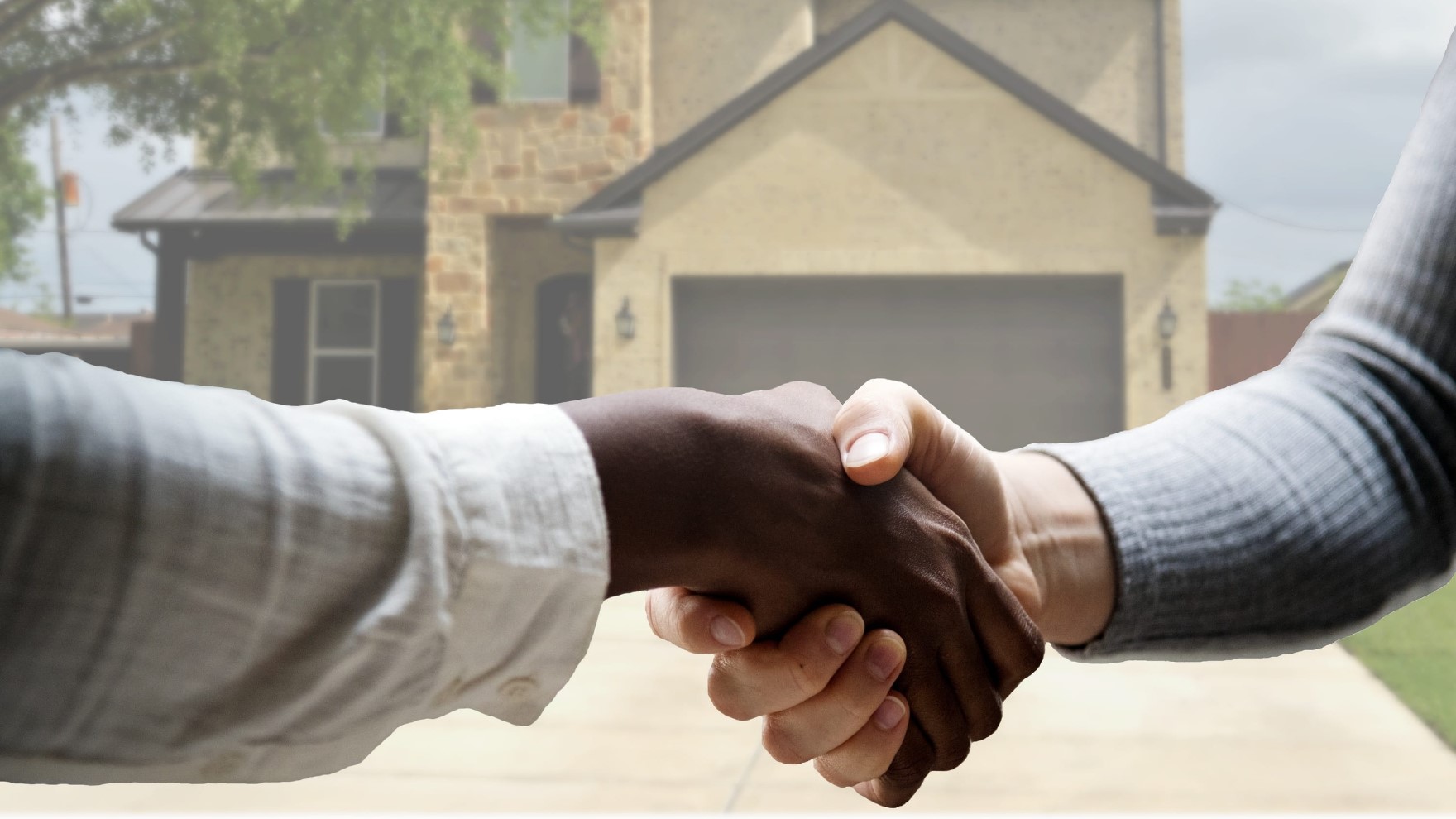 Help from experts can make investing in real estate much easier
A local realtor will be able to connect you with certified professionals that can make sure properties are suitable for rental.
Useful Article:
3 Investment Property Secrets That Are Key to Success for Landlords
4. Don't Over-Renovate
Some first-time real estate investors make the mistake of going above and beyond. There comes a point where the money spent on renovations doesn't give you additional returns.
For an investor who wants to quickly list and sell a home, the first step is fixing anything that's broken or damaged. Next, identify anything that degrades or reduces the property value. Aged exterior paintwork, mildew on wood surfaces, or rusted drainpipes can be inexpensive to fix but boost the property's appeal.
Avoid renovating a property to the point that it doesn't match the surrounding properties. A luxury home in a working-class area might not get the interest you expect or sell in a timely manner.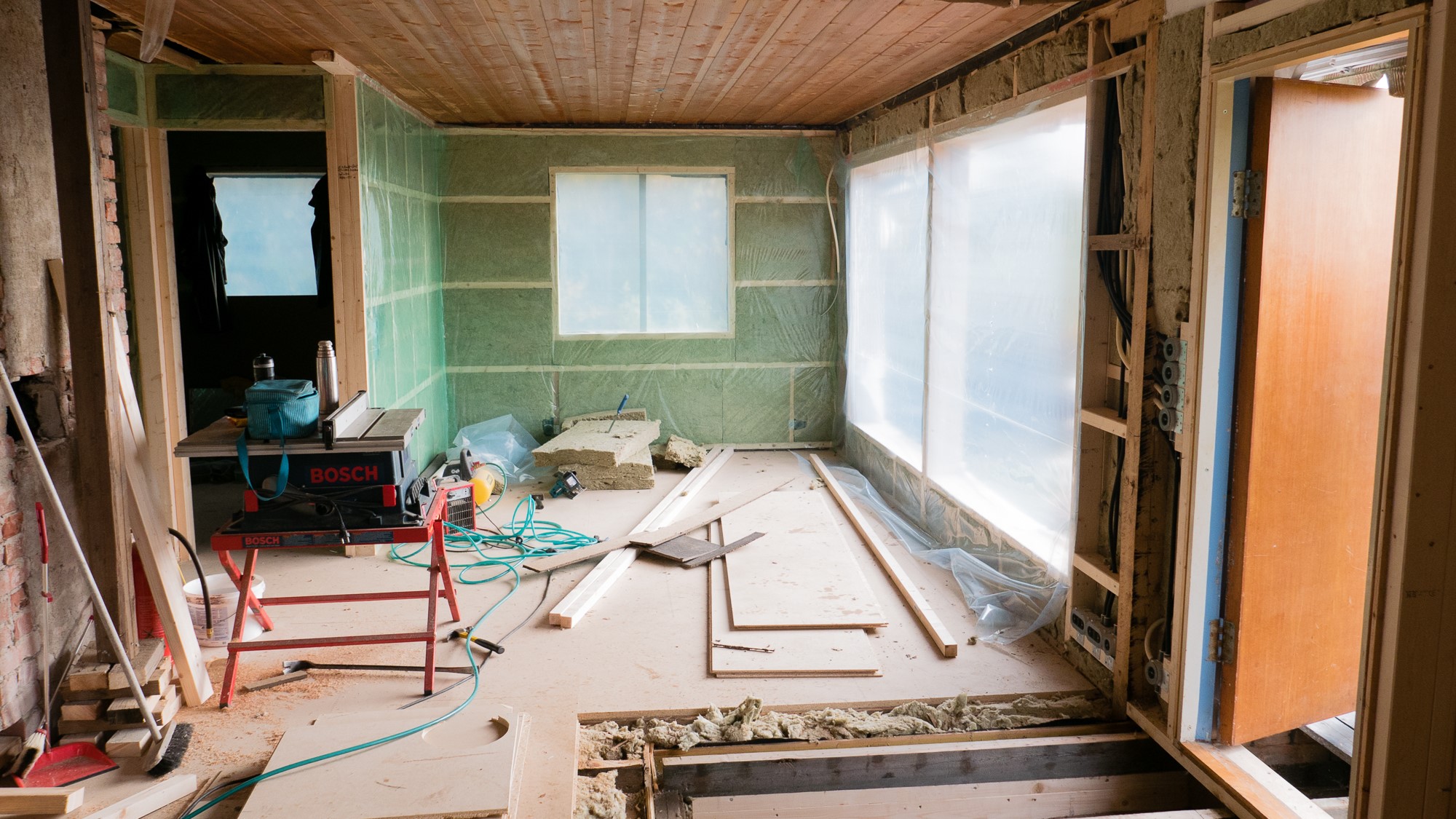 A floor-to-ceiling renovation is in progress. (Creator: Thibaut Devulder)
5. Consider Different Types of Property
To a savvy real estate investor, houses, condos, apartments, and offices are all options. You can find ways to purchase and sell these properties or rent them out to tenants (depending on the market).
Each type of property may require a slightly different approach. For example, a two-story home with a basement needs a more thorough inspection than an apartment in a new-built San Jose highrise does.
Consider the age of the property as well because the older homes usually need more TLC before you re-list them or rent them to tenants.
Need Expert Investing Advice From a Realtor?
Investing in real estate can be the key to financial freedom and a way to sustain an income long into retirement. For some, it can become a thriving business.
When you're buying one of your first investment properties, get all the help you can. Enlisting the help of a local realtor gives you access to their network and expertise. Both will help you make the most profit possible.
Getting in touch with experienced realtors is free (if you know who to talk to) and it's the best way to start moving in the right direction.
The Jamison Team is based in San Jose, California, with over a decade of experience helping their clients buy and sell real estate. They know the local market intimately, so they can guide you on which areas could yield healthy investment returns (and which you should avoid).