Inspecting Old Homes: The Secrets You Might Uncover
Posted by Sandy Jamison on Tuesday, September 13, 2022 at 2:25 PM
By Sandy Jamison / September 13, 2022
Comment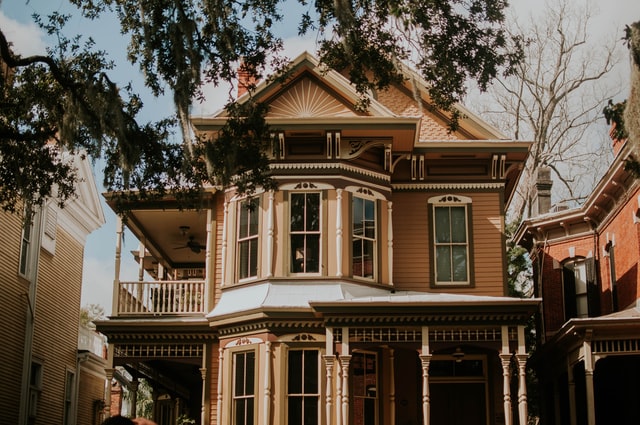 Purchasing an older home often comes with many caveats. While you typically pay less for an older property than a newer one, you spend considerably more on repairs and upgrades. A thorough home inspection is a must for an older property, especially if you are looking to do some remodeling. These properties typically need more attention regarding their foundation, structure, and electrical and plumbing systems. Specific issues affecting critical components of an older home might not be immediately apparent, which is why it is essential to conduct a home inspection before committing to the purchase. Better price, bigger lot size, and opportunities to increase property value are some of the main benefits of buying an old home, as long as you perform a home inspection to ensure that you are making the right investment.
In this article, we will talk about some of the most important things that should be on your radar when inspecting old homes.
Helpful Tips for Historic Home Inspection
Inspecting an older home is different from inspecting a newer one. Home-building standards have changed a lot over the years, and many historic homes were built according to building codes that don't exist today. When buying an older home, you must ensure the property is in sound condition. Things like electrical and plumbing systems, insulation, and structural components should be checked thoroughly. The best way to determine their situation is by conducting a detailed home inspection.
Here are some tips for doing a historic home inspection:
Understand The Uniqueness of Historic Homes
There are many benefits of buying a historic home. In some cases, it might be a good investment opportunity, while in others, you could be offered a good value for your money that you won't find in newer properties. Although many historic homes have a lot of charm and character, they also require a different level of care. You need to be aware that many systems and even structural components could require attention and replacement before you can move in.
Hire An Inspector Who Specializes In Historic/old Homes
In addition to conducting initial assessments, you should hire a home inspector specializing in historic houses. Not every home inspector can help you properly assess the condition of a historic home, as they require a good understanding of older construction and specific systems. Many new home inspectors are not familiar with the common issues that affect historic homes and, therefore, can't give you an accurate overview of the property's condition. Although hiring an inspector specializing in older homes might cost more, it's a worthy investment as you will better understand the property's condition before moving forward.
What are the Most Important Points to Look for in Historic Home Inspection
Inspecting older homes is different from inspecting newer ones because you must pay more attention to details and look for age issues. Let's look at some of the most common problems affecting older homes.
Check for Hidden Mold Colonies
Mold is dangerous to your health, so checking for hidden mold colonies in older houses is critical. If the home is humid or in an area with high humidity, there's a higher possibility that an older house will have mold issues. You need to do a detailed mold inspection to determine how high the mold levels are.
Test the Water to Determine the Plumbing Health
Pipes in historic homes might be as old as the house itself. Old pipes could cause rust problems and even lead in the water. You will have to test the home's water to know if the pipes are in good shape.
Check for Dangerous Asbestos and Lead Paint
Some homes were built before certain toxic materials were discovered. Asbestos and lead are your main enemies. If you are inspecting an older home, test the paint for any lead contamination, walls, and insulation for asbestos.
Examine Foundation
The foundation inspection is an essential part of an old home inspection. For instance, neglected crawl spaces often hide unpleasant surprises, especially in older homes where timber can be damaged by insects like termites. Sometimes, the foundation can also be damaged by tree roots that grow underneath and water, so checking it during your home inspection is paramount.
Check The Roof for Possible Leaks and Other Problems
Unless a home is less than 80 years old, its roof is likely not original. You can quickly analyze the general condition of the roof by examining a roofline and a chimney and checking for any obstructions. On a closer look, check the condition of roof shingles to see if you can find any signs of cracking, rotting, and other damage caused by weather elements.
Make Sure Your Wiring is in The Sound Condition
Wiring is a critical component of a home; however, standards for electrical wiring have changed quite a bit. Like other significant systems inside older homes can be unsafe, wiring systems could create hazardous conditions due to various factors like damage, age, and external factors.
Determine Energy Efficiency for Insulation and Drafts
Many historic homes have hand fitted wood, thus might have drafts, which will reduce the home's energy efficiency. Know how well-insulated your house is, so you don't have to pay high electricity bills.
Check the Basement for Mold and Signs of Water Damage
Basement is another problem-prone area in older homes. It is one of the most common spots for mold colonies and could also hide signs of water damage. Look out for pebbles, clogged drains and sinks. Suppose the house you are inspecting is in an area prone to floods or hurricanes. In that case, it's a good idea to check the history to see if the homeowners had filed any insurance claims to mitigate the water damage.
Examine the Attic
The attic is one of the most appealing features of older homes, and yet, that's where many problems can hide. Many home inspections are focused on the most obvious things like structure, plumbing, electrical and other systems, and attic inspections can sometimes take a back seat. When inspecting an older property, check for wildlife and appropriate insulation in the attic. This part of a historic home can be prone to animal infestations, nests, and hives. It's also not uncommon to find other types of animals like rodents, which can cause structural damage to the property if left unchecked.
Selling or Buying an Old House
Entering a real estate market can be intimidating, especially if you are trying to buy or sell an older home. While some aspects of it are straightforward, others are less so. Let's look at some of the most common home buying/selling steps to help you navigate it.
Hire a Reputable Real Estate Agent
An experienced real estate agent can help you sell your home at the top dollar and avoid costly mistakes. If you are trying to buy or sell a historic home by yourself, you will need to do a lot of work, including preparing your home, marketing it, and finding the right buyers. A knowledgeable real estate agent can help you expose your property to a broad audience and handle all negotiations along the way before you get the right offer.
Get a Home Inspection
A home inspection is a crucial step of the home buying/selling process. This is especially important if you are dealing with a historic home that can have more issues than you can spot with the naked eye. While a home inspection is not mandatory, it could alert you to potential issues affecting the property's value.
Create a Rough Timeline for Selling Your Home
A tentative timeline is an excellent way to ensure you spend enough time prepping your house for the market, conducting home inspections, and finding a real estate agent. Home inspections are recommended for older homes since they tend to have structural and technical issues that need to be addressed before listing your home. Other things to factor in your timeline are the state of the local real estate market, public demand for housing, and the available inventory.
Take Professional Photos of Your Property
If you are selling a historic home, hiring a real estate photographer is one of the best investments you can make. Top-quality images of your property are critical, as most people shop for homes online. Having good photos of your property online means a difference between someone calling to take a look at your house or clicking to see the next listing.
Stage Your House
Many real estate agents suggest staging a home before putting it on the market. Staging typically involves upgrading your property to make it look newer and more presentable to potential home buyers. Staging also involves replacing old furniture, updating fixtures, and possibly hiring a professional who could help you create the most appealing look for your home.
Put Your House on The Market
Putting your house on the market can be stressful, but if you have completed all the previous steps, you should be able to go through it smoothly.
Review Offers
When you put your house on the market, you could get your first offers in the first couple of weeks. This is an excellent time to hire a real estate agent who can help you identify the right offer and provide advice to help you navigate the process. Much of what you can expect to hear depends on the state of the local real estate market. In the seller market, you will likely receive an offer above the asking price, and in the buyer market, you will be lucky to get a bid close to your asking price. The main thing to know here is that when you have an offer, you can either accept it, reject it, or make a counteroffer, a response to the proposed price that allows you to negotiate the terms of the cost.
Budget for Closing Costs
Whether you are buying or selling a historic home, you need to keep closing costs in mind. As a home seller, you need to pay the real estate agent's commission, typically around 5-6 percent of the property's sale price. A real estate agent will provide you with a detailed list of costs that you will need to cover when closing the sale. A buyer typically pays most of the closing costs, but you could also be responsible for specific fees as a seller.
Prepare Necessary Paperwork
You will need to prepare all the paperwork to close the sale of your property correctly. A real estate agent should go over everything with you.
Here are some of the most common documents that you will need to prepare:
Property's purchase contract- a legal document between an owner of the property and a buyer that specifies the terms and conditions of the sale.
Mortgage documents – also called the mortgage or deed trust, this agreement allowed the borrower to transfer the title of the property to a third party as a way of security for the lender. If a property has been sold before, it will also likely have legal documentation with the terms and conditions of the mortgage between the lending institution and the borrower.
Tax records – a property's tax records contain a property's past and present tax information.
An appraisal from your home purchase – a home appraisal is a process that allows for determining a property's fair market value. Appraisals help assess property taxes and prove to the lender that you are paying a reasonable price.
Homeowners insurance

– a type of insurance that covers a residential property in the event of damage or loss.
Home inspection report- a home inspection report is a document that outlines the current condition of the property and its major systems.
How to Stage Your Home for a Quick Sale/ Staging to Impress
Knowing how to stage a historic home will help you to impress potential buyers and sell your property quickly.
What is Staging?
Staging is preparing your home for the real estate market. Staging a home helps you show your home's best assets and ask for the highest price. Staging is not a necessary step when getting your property ready; however, it has many advantages and is often recommended if you want to sell your home at the top dollar.
How Does Staging Affect Sale Price and Time on Market?
According to the 2021 Profile of Home Staging, a report from the National Association of Realtors (NAR), nearly half of home buyers' agents said that staging affected buyers' impression of a home. Staging is primarily designed for buyers, as it helps them to visualize a home and picture how their furniture and other items would fit in. This tactic helps sell homes, so taking specific steps to make a property more appealing to potential buyers is essential.
Home Staging Tips
When selling an older home, you can take many steps to make it more appealing to customers and show that it is in good shape.
Cleaning
Cleaning is one of the essential steps of staging an older home. Its main intention is to show that you took care of the property and that they will not have to worry about cleaning when moving in. When staging a property, all appliances should be cleaned, especially in places like the kitchen and bathroom, where they can have a lot of dirt and grime. If any devices look dated or have stains, it's better to replace them with new ones. Potential home buyers can notice when things look unkempt; that's why everything in your house should look like the house is brand new.
Painting Walls
You might or might not have to paint walls depending on when it was done last time, but it's always a good idea to put a fresh coat of paint on before showing your house to potential buyers. While wallpaper is generally not recommended, good neutral color is the best choice because it will help potential home buyers visualize the property and think about how they might want to decorate it after purchasing. Warm, neutral colors work the best.
Lighting
Good lighting is crucial when showcasing your home. In addition to using maximum natural light, you should add artificial fixtures if necessary. Having enough lighting makes your home look more inviting and also saves buyers time as they don't have to worry about them. Even replacing trivial things like a couple of switches and light bulbs could make a difference.
Furniture
Replacing old, outdated furniture is critical before putting your home on the market. While you probably won't be able to replace every piece of furniture, you should eliminate the parts that look less presentable. All your furniture should have the appropriate size and color and leave enough space so you can move around and easily navigate the room. Avoid clutter and buy furniture that creates a warm, inviting feel in your home.
Flooring
It is paramount that your flooring looks immaculate before you let any strangers in your house. Nobody wants to live in a home with old, stained carpets or dirty tiles. If you are selling an older home, you might want to invest money in hardwood flooring to give your home a makeover. Hardwood floors have a long-term value, and they are also very easy to maintain. Hardwood floors are often used for common areas such as kitchens, bathrooms, and living rooms. If the flooring in your bathroom needs to be replaced, you should go with new tiles.
Declutter
Having clutter lying around is the last thing you want when showing your home to prospective buyers. Clutter will not only distract home buyers' attention, but it will also make a wrong impression, as it generally indicates that homeowners take less care of their place. Grab a box and remove all items that you don't necessarily need. This could include magazines, games, souvenirs, wall art, and everything that is highly personal. Your goal is to make your home look roomy and spacious and remove everything that could be distracting.
Depersonalize
When showing your property to potential buyers, you should make it easy for them to envision living in it. Family pictures, keepsakes, art, and other highly personal items will make a new place less appealing to someone looking for a new home. Keep your house tidy, and leave only essential items to show the house is ready to move in.
Inspecting an Older Home: Final Thoughts
Inspecting an older home takes extra knowledge, experience, and more work. Even a well-kept property with a clean record can have issues that are not always visible to the naked eye. Older homes' most common problems include utility systems, pest infestations, and health hazards like asbestos, radon, or mold. In addition, older homes can also have issues with structure, roof, and other external components, so they take more time and money to inspect.
More Questions? Follow-up With Us!
If you have more questions about what to expect from the markets around the Bay Area, don't be afraid to reach out to us today. Our experts are experienced in all property types and the entire San Francisco Bay Area, and we can help you to find what you need to know today.