How to Tell If a House Has 'Good Bones'
Posted by Sandy Jamison on Wednesday, August 11, 2021 at 5:58 PM
By Sandy Jamison / August 11, 2021
Comment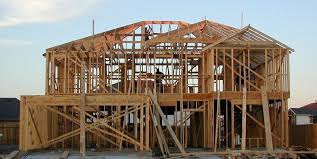 How to Tell If a House Has "Good Bones"
Purchasing homes that are in need of remodeling has become a popular way to save money during the home-buying process, especially in today's inflated housing market. If you're looking to buy a fixer-upper, it's important to distinguish between homes that need some minor TLC, and homes that have expensive problems that will need to be fixed.
Whether you're purchasing a fixer-upper for your family's home, or this is an investment opportunity, it's crucial to make sure that the home is liveable, or can become liveable with a few simple and straightforward repairs.
The Structure Is Intact
Of course, the structure of all homes will be weakened to some degree due to natural factors over time. This should be expected, but some homes can be weakened to the point of requiring major repairs. To avoid this, keep an eye out for key trouble spots that can tip off a house with bad bones.
Framing
Most often, the "bones" of a home refer to the framing of a house. Before purchasing a home, it's important to look into the materials that have been used during construction, as the quality of these components can greatly impact the overall durability of the home.
Wood framing is of course the most traditional material used to frame a house. This is a durable material that allows for design flexibility and stands the test of time. CMU, or Concrete Masonry Units framing on the other hand, which is common in older, small-size homes, has several disadvantages, including a lack of energy efficiency, and a noticeable aging appearance over time.
The Roof
Replacing a roof can be a very costly repair, and is not a detail to overlook during the home buying process. It is critical to inspect the roof and estimate the extent of damage or wear and tear. If you're not sure what to look for, consider having a professional estimate the cost of the roof repair.
However, if it fits within your budget, replacing a roof with a custom style can greatly increase the appeal of a home. For example, a slate roof or synthetic slate roof is a durable roofing option that looks authentic and high-end, especially on old or historic homes that are being remodeled. A unique roof design can greatly increase the curb appeal and overall value of the home.
The Systems Are Functioning Properly
If the structure of the home is the "bones" of the house, the supporting mechanical, electrical, and plumbing systems are the rest of the "organs" required for the home to function. These systems are all vital to the daily goings-on of the home.
In order to determine if the house has good bones, it is vital during the home buying process to check each of these systems for functionality and quality. You should verify that the HVAC system works, that all electrical components are connected safely, and that the plumbing system is not suffering from any major issues.
This factor can be especially important in older homes, as the quality of these systems has improved over the years, and older systems that may still be in place can be more prone to failure. Establishing the age and condition of these systems should be a high priority, as this will allow you to determine what needs replacement, and how much those replacements will cost.
The Design Makes Sense
On top of all of the structural factors and systems of the home, its overall design can make or break a home's potential. Things to look for in a good home design include:
A thoughtful layout that is convenient to use
Plenty of designated storage space
Lets in natural light
High ceilings
Additionally, identifying a home that can be transformed with a few alterations to the floor plans is an area of huge potential in a home. Small changes like removing one wall to create a more open layout can transform and modernize a home.
Home Renovations To Easily Improve a Home with "Good Bones"
A home with "good bones" is one that can be improved by simple, worthwhile renovations that will improve the overall value of your home with a great return on investment. These are some renovations to consider when remodeling a home.
Replace Siding



Updating a home's siding can transform its look and greatly improve its curb appeal, thus increasing its overall value. Consider opting for a durable and low-maintenance material, such as steel lap siding, that will be very appealing to potential buyers and will not require costly repairs in a few years. Steel lap siding even comes in realistic wood-like finishes to fit more traditional exterior home designs.
Add Custom Finishes
Consider how you can update the home with unique elements that distinguish it from similar homes. For example, a new garage door cost can be easily outweighed by the uniqueness that this feature adds to the exterior of a home.
Other custom finishes that you can consider adding are custom interior doors, such as the sliding barn doors that are all the rage at the moment, durable wood-like vinyl flooring, and even custom lighting fixtures to set the home apart.
Andrea Erickson is a contributor to Innovative Building Materials. She is a blogger and content writer for the real estate industry. Andrea is focused on helping fellow homeowners, contractors, and architects discover materials and methods of construction that increase property value, maximize energy savings, and turn houses into homes.