How to Start a Successful Home-Based Business
Posted by Sandy Jamison on Tuesday, January 19, 2021 at 7:06 AM
By Sandy Jamison / January 19, 2021
Comment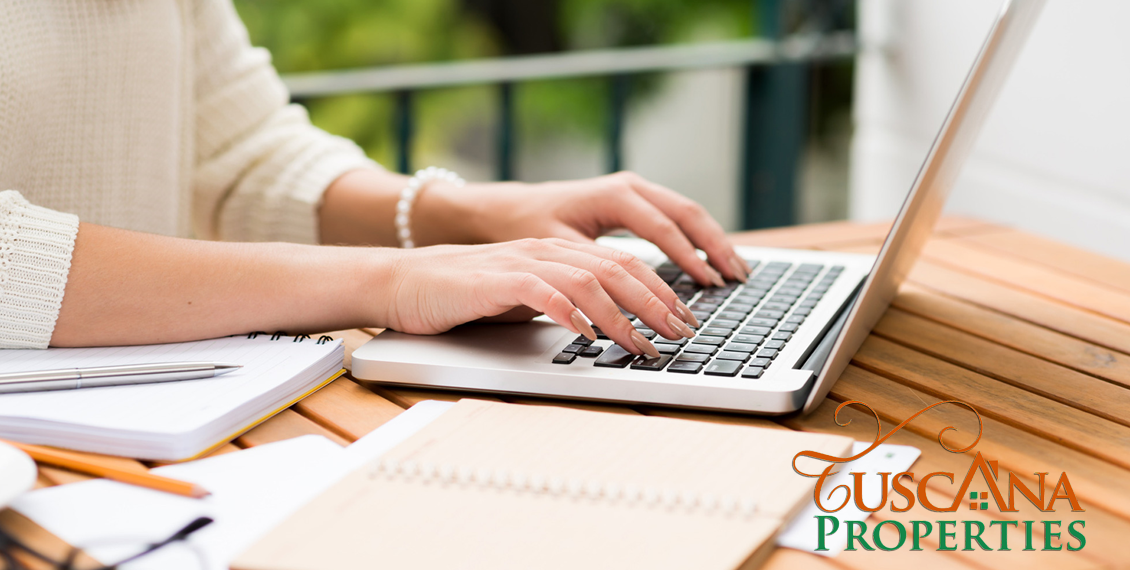 Starting a business can be daunting, but many perks are well worth the effort. With the right planning, guidance, and resources, you can create a solid professional foundation for yourself that still gives you both flexibility and security. If your current living situation isn't well-suited to doubling as a workspace, never fear. Follow these guidelines, and you'll be more likely to get your fledgling business off the ground while also finding a space that suits your family's needs.
Create a business plan
A business plan isn't just for the purpose of getting a bank loan or venture capital. It can also be an effective way to outline your idea and determine whether it has earning potential and longevity. To get started, research your target market and write a description of your ideal customer. After this, develop a financial plan and a marketing strategy. Going through this process will help you refine your idea and determine whether it's viable.
Another important factor at this stage is deciding what type of business you wish to create. Will it be a sole proprietorship, partnership, limited liability company (LLC), or a corporation? While the ideal structure depends on which type of business you are starting, an LLC has many advantages – such as protection from liability (you won't risk bankruptcy or lawsuits), flexibility, and convenience for first-time business owners. An LLC is relatively easy to start and operate. You don't need a lawyer to file formation documents, but regulations vary from state to state, so do your homework before moving forward.
Identify your must-haves
Once you know more about what type of home-based business you are creating, you can start to fine-tune what you need. For example, if you'll be running an online business and your current home has spotty or slow internet, it may be time to upgrade. Or if your current home has limited space and simply isn't suited to both living and working, you may benefit from moving.
Related Topic That You Might Want To Read: "Your Home-Based Business Needs the Right Space to Thrive"
First, make a list of non-negotiable must-haves for your new business, such as high-speed internet or privacy from the main living area. Next, make a list of must-haves for what you and your family need personally from a home. Then create a list of ideal features for your dream home office, such as windows with a view, a kitchenette, or even a separate entrance from the main house. Creating this vision can help motivate you and guide you through the process of making it a reality. This can also help you address some of the potential problems with running a business from home before they become an issue.
Consider hiring a realtor
Having both a business plan and a list of your requirements will make the search for your new home much easier, but there is no need to go at it alone. You'll be balancing what your family needs from living space with what you need in order to grow your business. This is where the experts at Tuscana Properties can help, and an objective eye will help narrow your search much sooner than you likely could on your own. For example, if your new business will occasionally require clients to visit your office, a realtor can hone in on properties that facilitate this, rather than you having to scramble to find an off-site meeting place. There may also be legal considerations – such as permits, licenses, or zoning regulations – which a qualified realtor can help you navigate.
Related Topic That You Might Want To Read: "5 Factors To Consider When Buying A Home"
While starting a business can be demanding and filled with uncertainty, there are ways to manage potential risks and give your business the best opportunity to thrive. Start by taking an honest look at what you need – both professionally and personally. If your current living space isn't appropriate for running a business, that's ok. The right guidance will help steer you toward a property that can double as a home and an office. Just remember to embrace the positives of starting a home-based business – no long commutes, flexibility, and more time with your loved ones.