How to Sell a Home with a Dead Body
Posted by Sandy Jamison on Monday, October 3, 2022 at 3:30 PM
By Sandy Jamison / October 3, 2022
Comment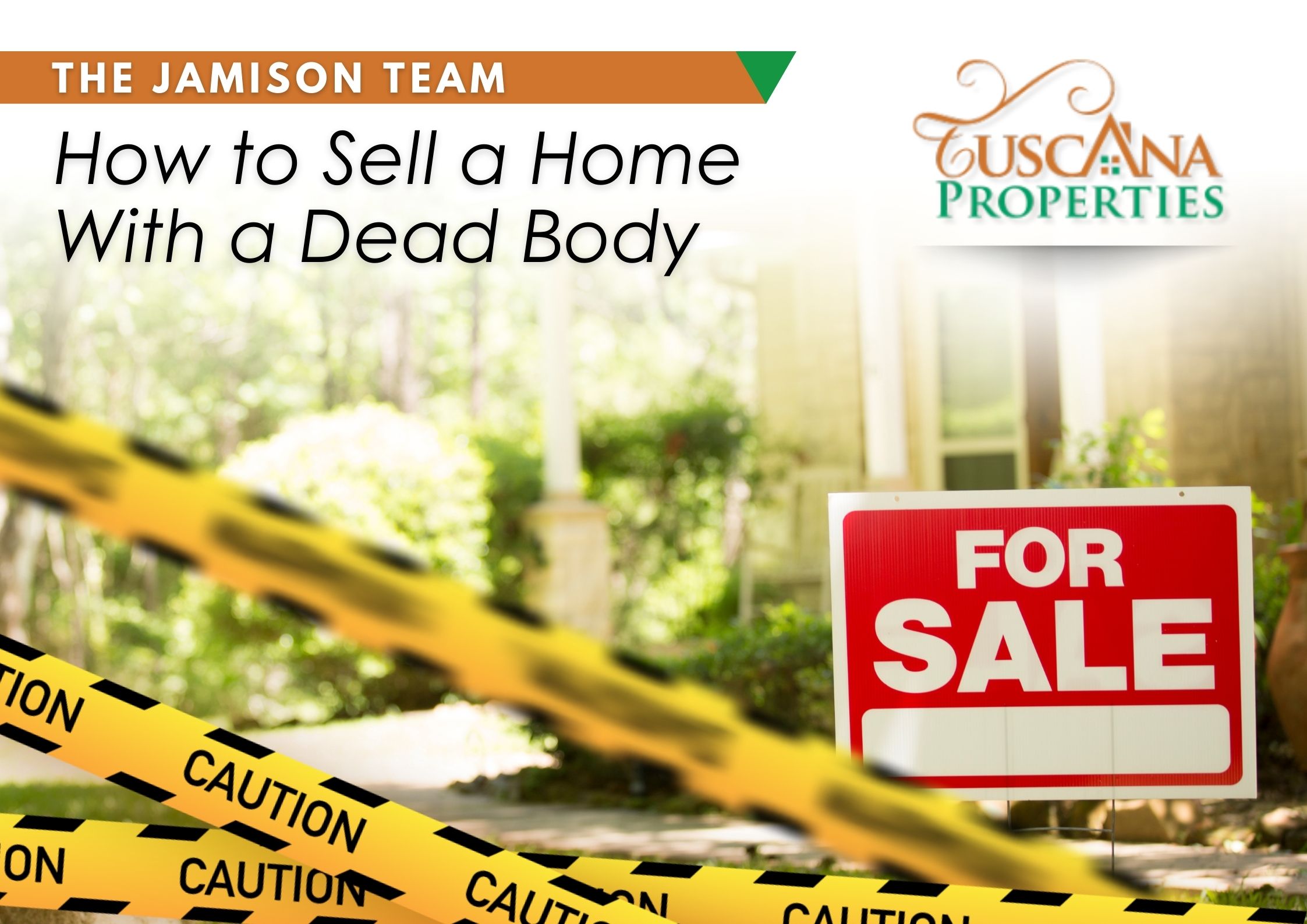 No one wants to think about the possibility of finding a dead body on their property, but it happens. If you find yourself in this situation, don't panic. There are steps you can take to sell your home even if there's been a death on the property.
Selling a home after someone passes away can be difficult, both emotionally and logistically. In addition to grieving the loss of a loved one, you also have to deal with the practicalities of dealing with their estate. This can be especially challenging if the death occurred on the property. Not only do you have to deal with the emotional fallout, but you also have to deal with any physical damage to the property and disclosing the death to potential buyers.
However, it is possible to sell a home even if there's been a death on the property. With a little bit of extra effort, you can repair any damage and disclosures so that you can sell your home quickly and for top dollar.
Repairing Damage Caused by Death
If the death on your property created any hazardous waste, then you will need to take special care in cleaning up the mess. This will require hiring a professional cleaning company that specializes in dealing with biohazards. They will need to clean and disinfect all areas of the property that have been affected by the hazardous waste. Once they have finished cleaning, they will provide you with a certificate of clearance that you can show to potential buyers.
If there is no hazardous waste but there is still physical damage to the property, then you will need to repair this damage before listing your home for sale. This could include anything from repainting walls to repairing damaged flooring. Depending on the extent of the damage, you may want to hire a professional contractor to help with repairs. Once repairs have been completed, make sure to take before and after photos so that potential buyers can see that the damage has been taken care of.
Disclosing Death on Property
In California you are legally required to disclose that someone has died on the property within the last 3 years but are not required to provide any specific details unless the buyer asks specifically about it. However, it is always best to be upfront and honest with potential buyers. If they find out about the death after they have already made an offer, they may back out of the sale or try to negotiate a lower price for the property.
It is generally accepted that sellers should disclose any deaths that have occurred within 3 years of listing the home for sale. You should also disclose if someone died of a contagious disease or a violent act within 5 years of listing as this could affect potential buyers' perception of the property. If disclosure is required, then be sure to be as specific as possible about when and how the person died so that buyers can make an informed decision about whether or not they want to purchase your home.
Buyers Have Right To Back Out Of Sale
If a Buyer discovers there was an undisclosed death on the property during their due diligence period they may be able to back out of the sale. It's always best to be upfront about the circumstances as the neighbor is likely to tell them everything they know as soon as the Buyer closes escrow and starts talking to the neighborhood.
Conclusion:
Selling a home is difficult enough. We have years of experience dealing with these types of situations, and we know how to get your home sold quickly and efficiently. You won't have to deal with any hazardous waste or damage repair yourself – we'll take care of everything for you. So please, don't hesitate to contact us if you find yourself in this unfortunate situation.
Contact us today for more information about selling a home with a dead body!
More Questions? Follow-up With Us!
If you have more questions about what to expect from the markets around the Bay Area, don't be afraid to reach out to us today. Our experts are experienced in all property types and the entire San Francisco Bay Area, and we can help you to find what you need to know today.