How to Replace Expensive Cable Bills With Low-Cost Streaming
Posted by Sandy Jamison on Thursday, August 4, 2022 at 12:22 AM
By Sandy Jamison / August 4, 2022
Comment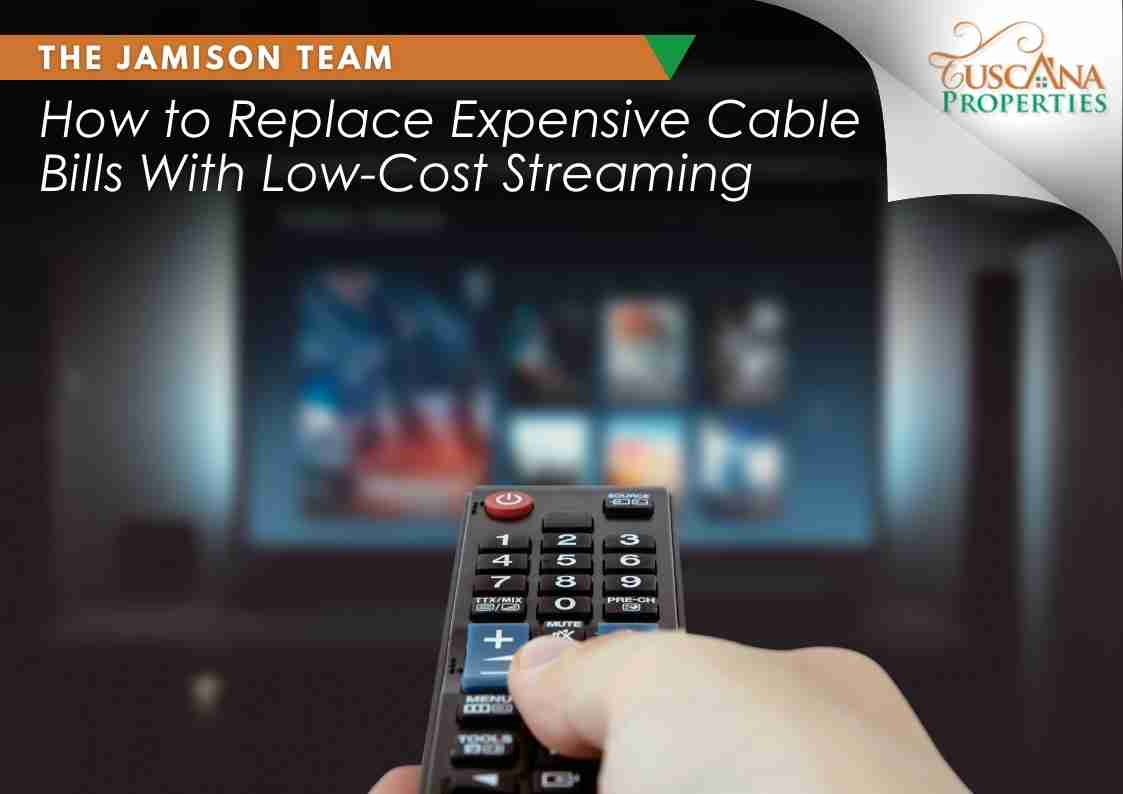 Many households have or have had cable TV at some point. However, as convenient as it is to catch your favorite shows, news broadcasts, or sporting events when they air, cable has some downsides, too. For example, depending on your provider, you may have a relatively limited number of channels for the price you pay. A common complaint that many have about cable is the prices going up despite the quality of service provided.

With the San Francisco area having higher prices than average for everything, the last thing you want is to pay too much to watch the 49ers or Warriors! However, there is a solution in sight, in the form of streaming services. These services offer many of your favorite channels at a lower cost than cable service. Read on to learn more about how you can cut the cord and switch to streaming services.
Step 1: Choose a Streaming Service
A streaming service works using your Internet connection. There are many reasons streaming services are an excellent alternative to cable, with one of the top reasons being flexibility. Besides a smart TV or a TV with a connected device, you can also watch your favorite programming on computers, phones and tablets. Streaming services fall into two categories: on-demand and live. Let's look at some examples of each:

On-demand services allow you to watch movies or TV shows on your schedule. Some examples include Amazon Prime, the classic version of Hulu and Netflix. Live streaming services offer live channels much as your cable company would, with more reasonable rates. These services offer lower-priced services without contracts and also usually offer free trials so you can see if they are right for you. Examples of live streaming services include:
DIRECTV STREAM
fuboTV
Hulu + Live TV
Philo
Vidgo
Before you get rid of cable altogether, make sure you have a list of which types of programming you can't do without, such as sports or news. You can narrow down your choices depending on which services offer the content you want to watch the most. Taking advantage of a free streaming trial is a great way to find out if one of these services works for you. Although a service may seem perfect at first, you likely won't know whether it works for you until you've had a chance to use it for a few days.

Step 2: Buy a Video Streaming Device
Unless you have a smart TV that supports the respective streaming platforms, you'll need to invest in a streaming device. These devices serve a similar purpose to cable boxes but are usually smaller.
Some of the most popular brands include:
Amazon Fire TV
Apple TV
Google Chromecast
Roku
Step 3: Use an Antenna For Free Local TV
An antenna allows you to possibly receive dozens of channels for free. Although an antenna today works similar to old-fashioned "rabbit ears," these devices pick up signals over a longer distance in high definition. You can install your antenna indoors or outdoors, depending on the best location. After scanning for channels, you may be able to get local channels that include ABC, CBS, the CW, FOX, NBC and PBS.
Is Cable Necessary For Sports and News?
Although many keep a cable connection primarily for sports and news, it is not necessary for either type of programming. For example, many home sports games air on local broadcast channels. Local stations also air news broadcasts and free streaming services to show news.
Summary
Streaming services serve an essential purpose by offering TV channels at a lower cost than cable. They may be a good option if you are tired of paying too much for your favorite shows and movies.
More Questions? Follow-up With Us!
If you have more questions about what to expect from the markets around the Bay Area, don't be afraid to reach out to us today. Our experts are experienced in all property types and the entire San Francisco Bay Area, and we can help you to find what you need to know today.