How To Improve Your Home's Curb Appeal Before Listing
Posted by Sandy Jamison on Thursday, February 18, 2021 at 9:17 AM
By Sandy Jamison / February 18, 2021
Comment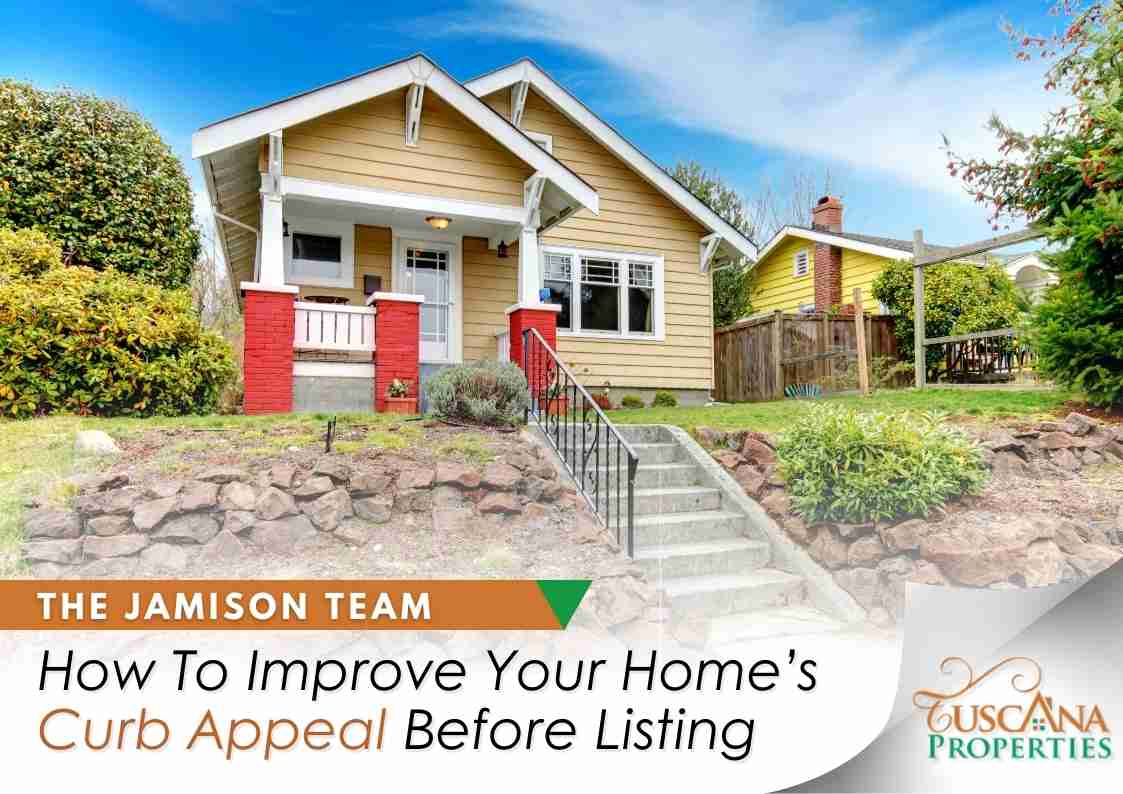 Making plans to sell your home? Now's the perfect time to start thinking about your property's curb appeal. "Curb appeal" refers to the attractiveness of your home and the first impression it makes on prospective buyers. The right first impression leads to a higher perceived value for your home and, ultimately, more visits and offers.
In this article, we'll run through a few ways you can get your home ready to list and give your curb appeal a last-minute boost. Let's dive in!
Give Your Home A Fresh Look
In a straightforward sense, "curb appeal" refers to the first impression buyers get when they pull up to your home in their vehicle. You want them to be impressed with how your home looks, and that means you need to clean up your front yard and ensure your property looks great from the street.
Related Topic That You Might Want To Read: "Avoid These Trade Up Mistakes"
Exterior Painting
If your home's exterior paint is fading, peeling, or cracking, it's probably time to have your home repainted. Consider hiring a professional painter: they'll have all the tools needed to repair your home's siding or stucco before applying new paint. New exterior paint can make your home look decades newer and gives buyers the impression that the property has been well-maintained and cared for through the years.
Fences and Gates
If your home has a fence and gate, make any repairs needed and repaint the entire fence line. This work should be relatively easy and inexpensive. But, if done right, it can be really impressive to prospective buyers. Also, check your gate: if it squeaks when opening, apply some grease or oil. It's the little things that count!
Windows
Finally, wash your home's windows, both inside and out. Dirty, smudged, or dusty windows are unattractive and make a home feel old and outdated. Carefully take any screens off and then use a soft cloth to thoroughly wash the windows. Make sure you use clean water—if you live in an area with hard tap water, you may want to wash with bottled or filtered water instead of using your hose.
Related Topic That You Might Want To Read: "Reasons Why Houses Don't Sell"
Deep Clean The Inside Of Your Home
Prospective buyers, of course, aren't going to just hang out in the front yard. They'll also come in. Your home needs to be just as impressive inside as it is outside. You may not have the time or budget to commit to a full remodel, but you should reserve a weekend or two too deep clean your home and make small improvements. Here are a few ideas to get you started:
Repaint Your Home
Just like the exterior of your home, you should repaint all of your interior walls. It's the cheapest and arguably easiest way to improve the way your home looks. After all, interior painting is a DIY-friendly project. If you're short on time before you list, focus on painting the rooms that need a fresh coat the most. Typically, this includes hallways, your living room, and the kitchen.
Clean Your Carpets and Floors
If it's been a few years since you had your carpets and floors cleaned, either hire a professional to help you or rent professional cleaning tools from your local hardware store. If your carpets are in especially rough shape, you may want to consider replacing them. Short of that, however, use a steam cleaner to deep clean them and treat any stains.
Related Topic That You Might Want To Read: "How to Pull Off an Expert Home Staging Without Spending Too Much Money"
For tile, wood, and vinyl flooring, follow the manufacturer's instructions for cleaning. With nothing more than a toothbrush and some cleaner, you can scrub the grout lines of your tile free of years of trapped dirt, dust, and more.
Preparing to list your home? For even more helpful tips and ways to improve your property's curb appeal, check out this infographic.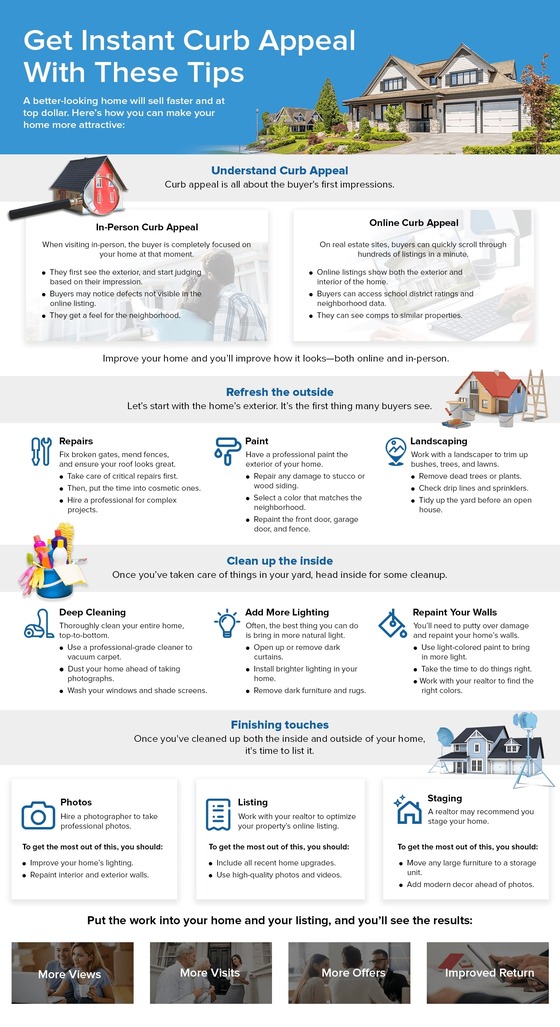 More Questions? Follow-up With Us!
If you have more questions about what to expect from the markets around the Bay Area, don't be afraid to reach out to us today. Our experts are experienced in all property types and the entire San Francisco Bay Area, and we can help you to find what you need to know today.