How to Analyze the Real Estate Market in Just 3 Easy Steps
Posted by Sandy Jamison on Thursday, February 25, 2021 at 8:40 AM
By Sandy Jamison / February 25, 2021
Comment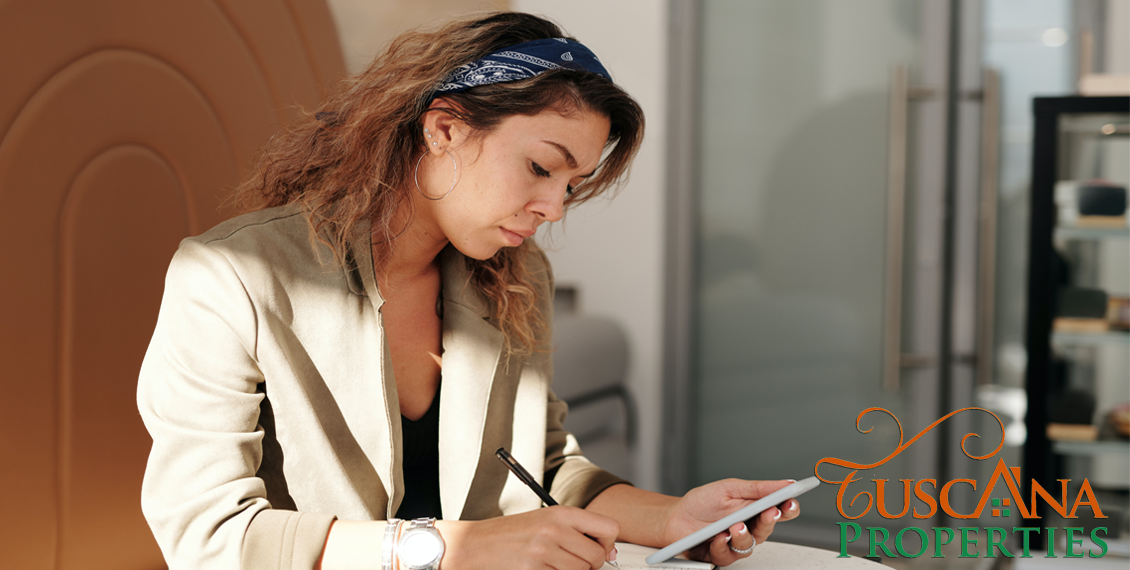 If you are a landlord or property owner, chances are that you may have heard of the phrase 'real estate market analysis'; but do you know what it means?
What Is Real Estate Market Analysis?
Real estate market analysis has unique benefits for both, buyers and sellers, of residential/investment properties. For sellers, this analysis will help find the right price so you can avoid it sitting idle in the real estate market for too long (because this costs a lot of time and money).
For buyers, real estate analysis helps them by finding a fair deal. Naturally, no property owner or landlord wants to pay more than the rest of the market.
Related Topic That You Might Want To Read: "Legal Mistakes to Avoid When Buying a Home"
Simply put: the right price for a real estate investor would mean securing an optimum ROI; and as promised, here are 3 simple steps to follow for property managers and owners alike:
1. Analyze the Property
Your first step during real estate market analysis is to analyze the characteristics of the residential property. Before analyzing similar properties in the market, try to make a list of every factor that may contribute to the value of a property. Oftentimes, property owners use Gross Rent Multiplier (GRM) formulas to do so.
Related Topic That You Might Want To Read: "How to Start a Successful Home-Based Business"
All of the following factors contribute to the holistic value of your residential property:
Neighborhood
Number of bedrooms
Square footage
Number of bathrooms
Total number of rooms
How old the building is
Recent updates/improvements
Any additional features/amenities
2. Locate Similar Properties/Real Estate Comp
To look for similar properties, you can utilize 2 strategies. Firstly, you could have a look at a database of properties that were sold in the last 3 months. While doing so, you should aim to find at least 3 properties that match the one you are currently interested in.
Related Topic That You Might Want To Read: "Your Home-Based Business Needs the Right Space to Thrive"
When you're done sifting through recently sold homes, you can then move onto current listings, from which you should extract 3 similar additional properties.
While comparing the 6 properties you may have shortlisted, keep in mind that current prices are never an accurate determinant of value. You see, any residential property can be listed by a seller at a higher price; just because. However, this is just an 'asking price' and this value can boil down to a whole new price before it is finally sold.
3. Now Determine a Price
Now that you have enough data to determine fair prices, your first step here will be to set a reasonable range for your investment property. Go ahead and determine your minimum and maximum values based on your findings from current and recently sold properties.
Here's how this works:
Residential Property A: $760,000 for 1000 sq. ft. = $760 per sq. ft.
Residential Property B: $800,000 for 1200 sq. ft. = $666 per sq. ft.
Residential Property C $840,000 for 1300 sq. ft. = $646 per sq. ft.
Now add all of your real estate comps for an average price per sq. ft.:
$760 + $666 + $646 = $2072
$2072/3 = $690 per sq. ft.
Finally, if your residential property (or prospective property) is 1,100 sq. ft. then you need to multiply your average price per sq. ft. for a holistic estimate of its value:
i.e. 1,100 x $690 = $759,000
Final Words
Real estate market analysis is an important part of your investment strategy and now that you've learned how it's done, why don't you try it practically? If you're too busy handling the affairs of your current residential properties, delegate your responsibilities to a property manager and get to work!