How Schools Can Affect San Jose Real Estate Values
Posted by Sandy Jamison on Monday, June 26, 2023 at 2:28:55 PM
By Sandy Jamison / June 26, 2023
Comment
How Schools Can Affect San Jose Real Estate Values
Homebuyers and sellers need to know that schools and other educational institutions can affect nearby real estate values. Schools influence nearby property values, almost always causing prices to rise.
It's no different in San Jose. Neighborhoods that have highly-rated educational institutions, like San Jose State University, often see a swell in property values.
This doesn't mean you'll be unable to find affordable options in these areas, but it may become slightly harder. Generally speaking, the further from schools that properties are located, the more average the prices become.
Here are some San Jose neighborhoods known for excellent education options:
Why Do Home Values Rise Around Schools?
What are the reasons that home values rise around schools? We know that they do rise, but not always why.
There are many legitimate reasons to explain the high demand and price. Let's examine a few.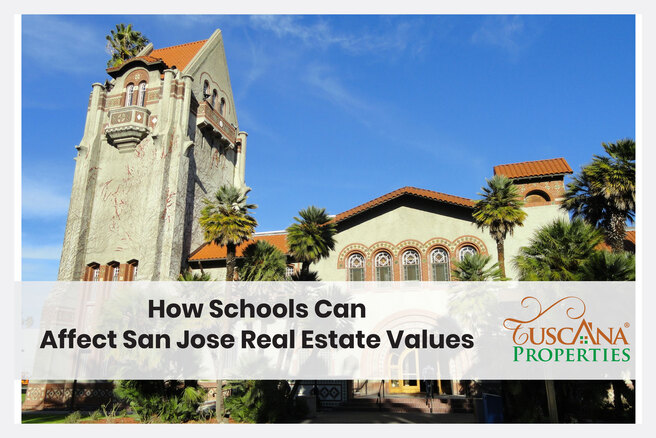 The imposing Tower Hall of San Jose State Uni (via Wikimedia Commons)
School Districts Often Have Outstanding Amenities
Property around schools is always sought after, but it's not just because of the schools or universities. There are usually great amenities nearby, such as shopping malls, libraries, sports complexes, and parks.
Pacific Oaks College in San Jose has several parks that are within walking distance, though most residents are happier to drive. A few elementary schools, a church, and a shopping center are close to the college too.
Another example of education and amenities going hand in hand is Los Gatos, located south of Central San Jose. Raymond J Fisher Middle School and Louise Van Meter Elementary School sit within walking distance of ‌Vasona Park, fitness clubs, a shopping mall, and even a healthcare center.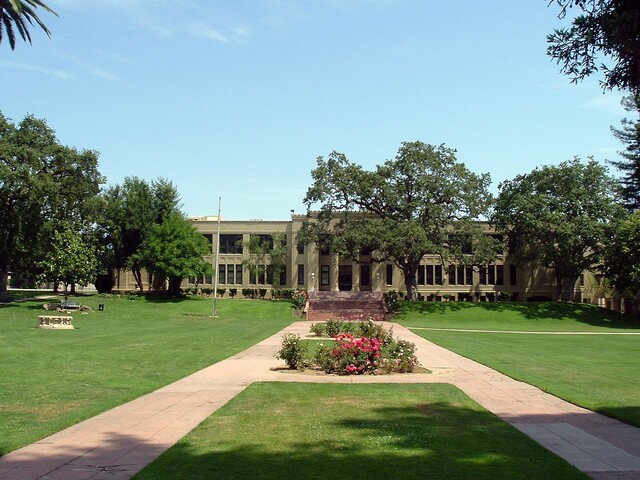 Los Gatos High School Via Wikimedia Commons
Another benefit of a good educational system is the spin-off businesses they tend to support. There are lots of opportunities for entrepreneurs, academies, and other services.
Community Spirit, Safety, and Convenience for Residents
Another important reason that homes near schools are move sought-after is the lifestyle they offer. For many homeowners, it's a dream to lay down roots in communities that have everything (including a school).
There's often a higher level of safety in communities with schools. Expect the nearby area to have a higher police presence and higher foot traffic, which generally create a safer environment.
Parents with children or teenagers want to be as close as possible to schools. It makes everyday life more simple and more efficient if they spend less time commuting. Rush hour is always peaking around the times that drop-offs and pick-ups are made from schools and universities. Living nearby can help families avoid sitting in traffic in the morning and evenings.
Families also want their young ones to grow up in a community they know very well. Moving near ‌schools (especially K-6 and elementary schools) can be excellent for children. They'll be closer to their friends and afterschool activities are much more convenient.
There's Investment Potential and Resale Value
It can make long-term financial sense for home buyers to own property close to schools. Obviously, children and youth can attend the nearby schools, but there's also another reason.
After students graduate and families spread out, the property remains a great investment, with fantastic rentability. If the property is listed for sale (or for rental), it will almost always fetch a higher price than properties far from education options. High resale value is one reason that homes near schools become extra sought after.
Sometimes, there might be insufficient rental property around schools, especially high-performing ones. This limits the supply If the housing prices near schools are too high, there are usually nearby communities with more affordable properties.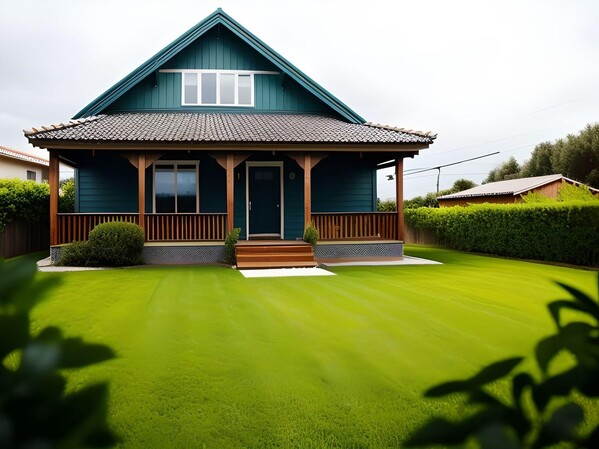 Schools are long-standing institutions that tend to raise home values
Note: School Performance and Reputation is a Factor
As studies have shown, schools' performance and reputation play a role in estimating home values. Unsurprisingly, living near the best education options can come at a higher cost.
The Quality of Schools Can Increase Home Values
The price of a property can be positively (or negatively) affected by the performance of a school. A study by the Brookings Institution revealed an average difference of $205,000 between the prices of low and high-performing institutions.
School Spending Can Increase Home Values
According to a very official source (The National Bureau of Economic Research), every dollar that is spent on public schools in a neighborhood boosted home values by $20.
Do You Have Questions?
Finding a home near a school or university in San Jose is easier if you talk to the right realtors. Listings come and go quickly in these neighborhoods, so your agents need to be tapped into the market.
With their network of homeowners across Santa Clara County, The Jamison Team might even hear about homes before they list on major sites.
They've been buying and selling property across San Jose since 2008 and have a higher success rate than other local agencies. Best of all, there's no obligation or pressure if you want to have a chat.