How Local Realtors Use Technology For Success
Posted by Sandy Jamison on Monday, August 28, 2023 at 12:17 PM
By Sandy Jamison / August 28, 2023
Comment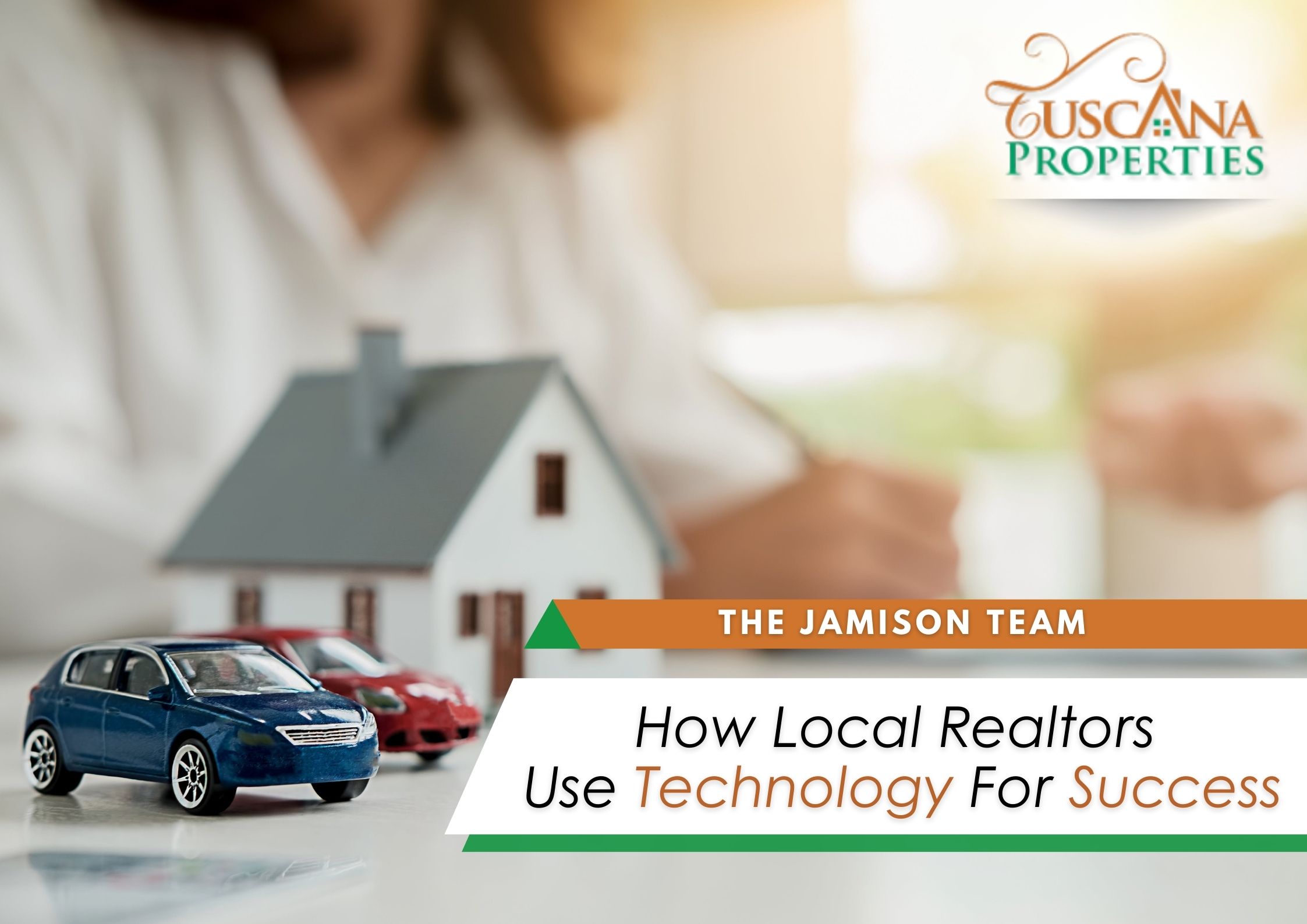 The real estate industry benefited in a big way from increased technology. Transactions became more convenient and secure, but marketing properties got a boost too.
So far, Apple and Samsung haven't released Robot Realtor prototypes.
Not yet, at least.
Virtual tours using augmented reality sound like something from a sci-fi movie, but it's a growing trend for property listings. There's no telling how far this technology will progress, and one day, open houses and stagings might be virtual too.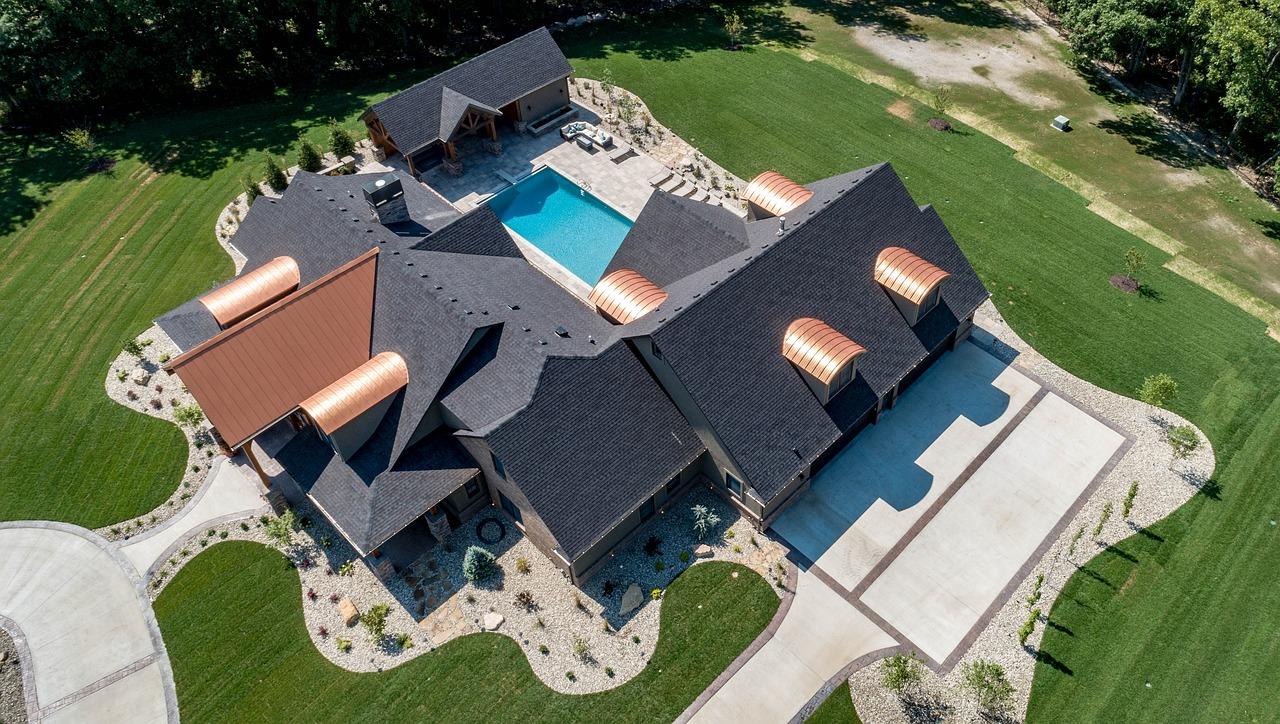 Drone footage of a beautiful home Via Pixabay
Drones have changed the real estate photography industry in a permanent way. In the past, only the most opulent homes had aerial photography, at a significant expense to the home's seller. Drones brought higher quality photos and lower prices, making it an option for many sellers looking for a visual advantage.
We're also going to cover the AI and machine learning side of real estate in this article.
Here's how technology is used in the real estate world and how it changed it (forever).
High-Tech Meets Real Estate
Here are some of the most prevalent forms of technology used in the real estate world.
Online Listings
The first step for many home buyers and sellers is the internet. Browsing listings online is much easier than heading down to local offices, plus you get to see far more properties online. Who doesn't love browsing homes from the living room couch?
It's also quicker for real estate agencies to get homes listed. This is good news for sellers, who will wait less time getting their property in front of buyers.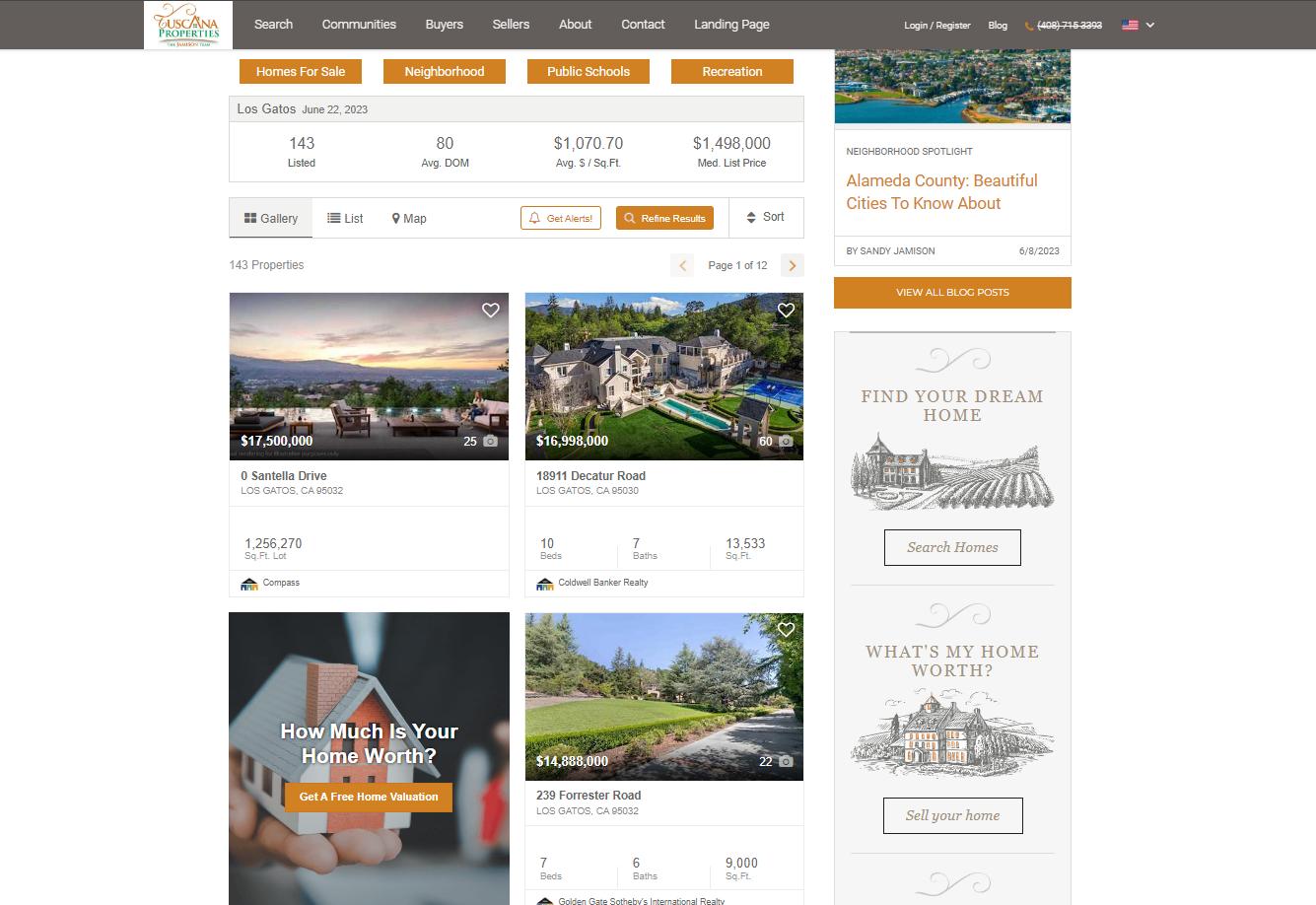 You can see hundreds of properties without spending much time
Geo-Targeted Marketing Strategies
Rather than choosing a specific website to advertise with, realtors can use a technique called geo-targeted advertising to reach buyers in the right area. This means that customers in specific areas see the ads, but you can also adjust the targeting further. This marketing strategy can filter potential buyers based on things like online presence, demographics, and visitation data.
Realtor Tools
To stay organized and connected to their networks, realtors use a variety of applications and technology. Agencies have streamlined the process of buying and selling real estate with internal workflow tools, something that many other industries also benefit from. The tools create a clear pipeline among staff members and realtors to take transactions from start to finish, eliminating delays and mistakes.
There are also virtual tour software, document signing apps, and customer relationship management programs; all of which allow realtors to ‌be more efficient.
Artificial Intelligence
AI is used for chatbots and virtual assistants on most major real estate websites. The goal is to efficiently answer questions and put them in touch with realtors, but faster than traditional methods.
The other major thing that artificial intelligence can do for realtors is lead management. Software is getting more and more adept at sorting and managing leads and potential clients.
Data (Lots of Data)
Realtors need to be aware of local market trends to do their jobs successfully for home buyers and sellers. There is a staggering amount of data, both public and private, that can aid realtors.
Machine learning (ML) is the process of teaching a program to recognize data and then use it in some way. When ML is applied to raw real estate data, there's a lot of actionable info for realtors to use. It's truly incredible what these programs can (and will) help with.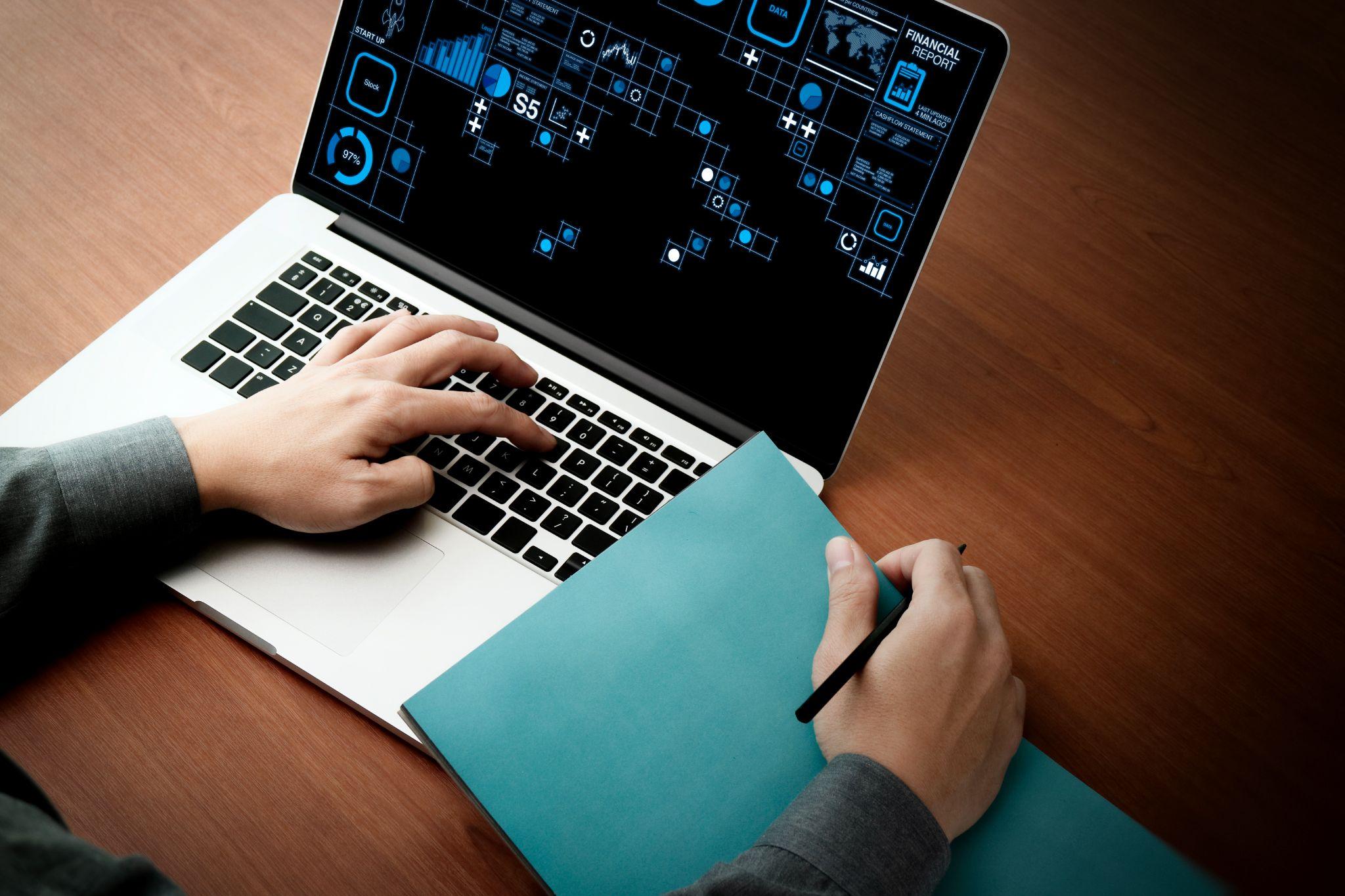 Data must be managed and used - Image from Depositphotos.com
Machine learning can provide realtors with:
Historical sales data analysis
Better customer service
Advanced home pricing
Faster and more precise property searches
AI and machine learning will also contribute more predictive analysis as the technology improves.
Mobile Apps
Realtors can use mobile apps to check property prices, update listings, and connect with clients. There are apps for almost everything! Agents can send documents, review a property's condition, and even take 3D scans of rooms.
VR and Augmented Reality
Home buyers don't always need to view the property in person before making an offer. Some studies discovered that upwards of 60% of participants made an offer without visiting the home first. How is that possible?
Studies estimate that listings with virtual tours receive up to 90% more exposure than those that don't.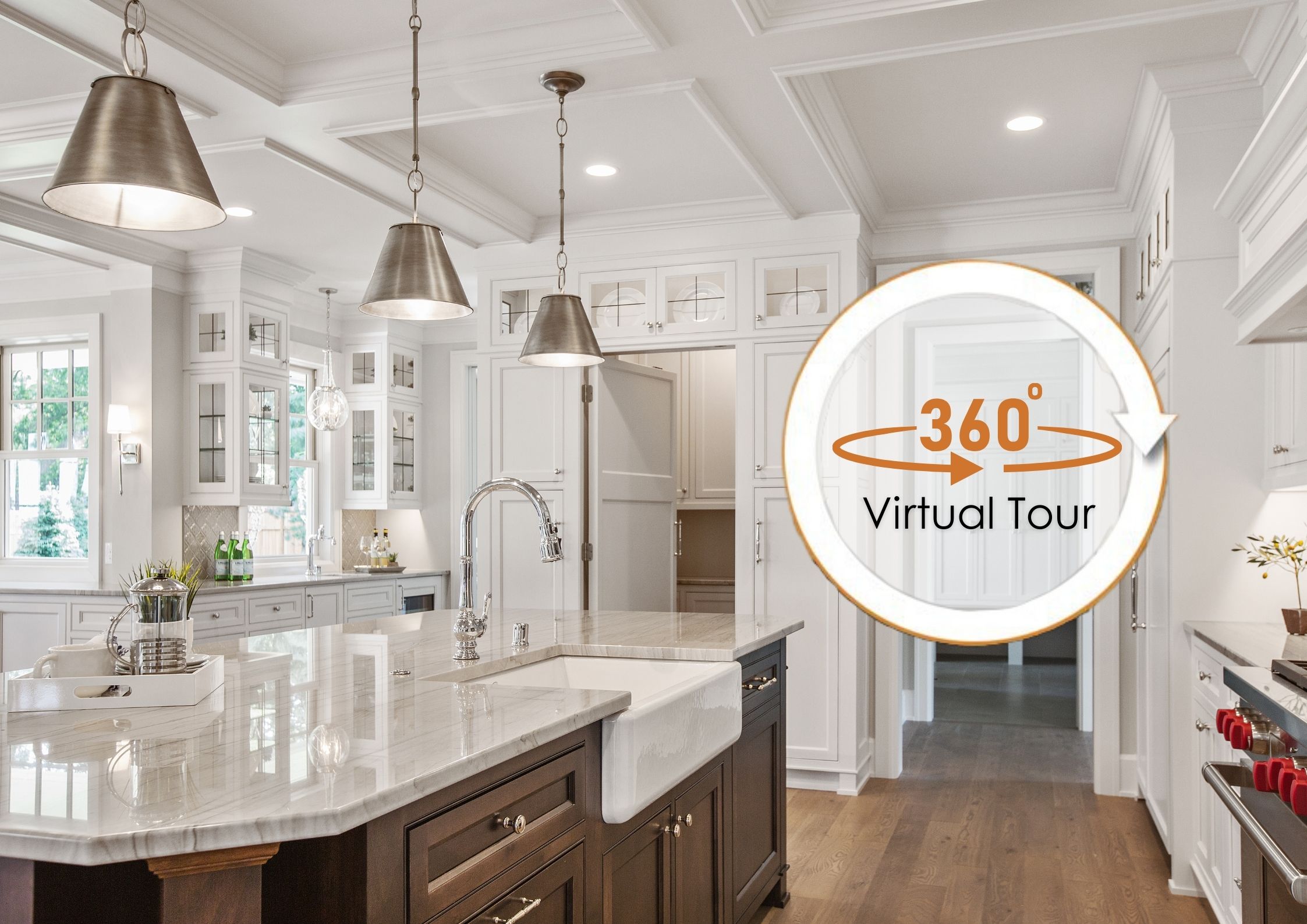 Virtual walkthroughs will probably become standard practice one day
It's likely that virtual tours and augmented home staging will become increasingly popular and cost effective. As camera technology improves in the future and the process becomes cheaper, many home sellers will elect for virtual tours.
One incredible study found that the months after the first announcement of COVID-19 (back in 2019) showed a 750% spike in virtual tours.
Secure E-Signing
Certain documents and approvals can be done remotely, thanks to the invention of document e-signing tools. There are standalone apps and browser tools so you can sign documents from your bedroom, living room, or garage; or wherever you craft your best signatures.
You might be wondering, "Are these e-signing apps secure?"
E-signing tools are always encrypted and use digital certificates to authenticate users. There are usually verification methods that a signee must complete before it's time to sign.
These tools work well on tablets and smartphones since you can more accurately complete your signature.
How Can We Help You?
If you want to know more about advertising strategies, how realtors use data, or other areas of real estate tech; here's what you can do.
Ask an experienced San Jose realtor directly.
You might not expect this, but realtors will enjoy telling you about the different ways they use technology to buy and sell homes. They're well aware of the benefits and they understand that tech is a win-win for clients and agents.