Home Staging Tips for Rental Properties
Posted by Sandy Jamison on Friday, April 15, 2022 at 7:46 AM
By Sandy Jamison / April 15, 2022
Comment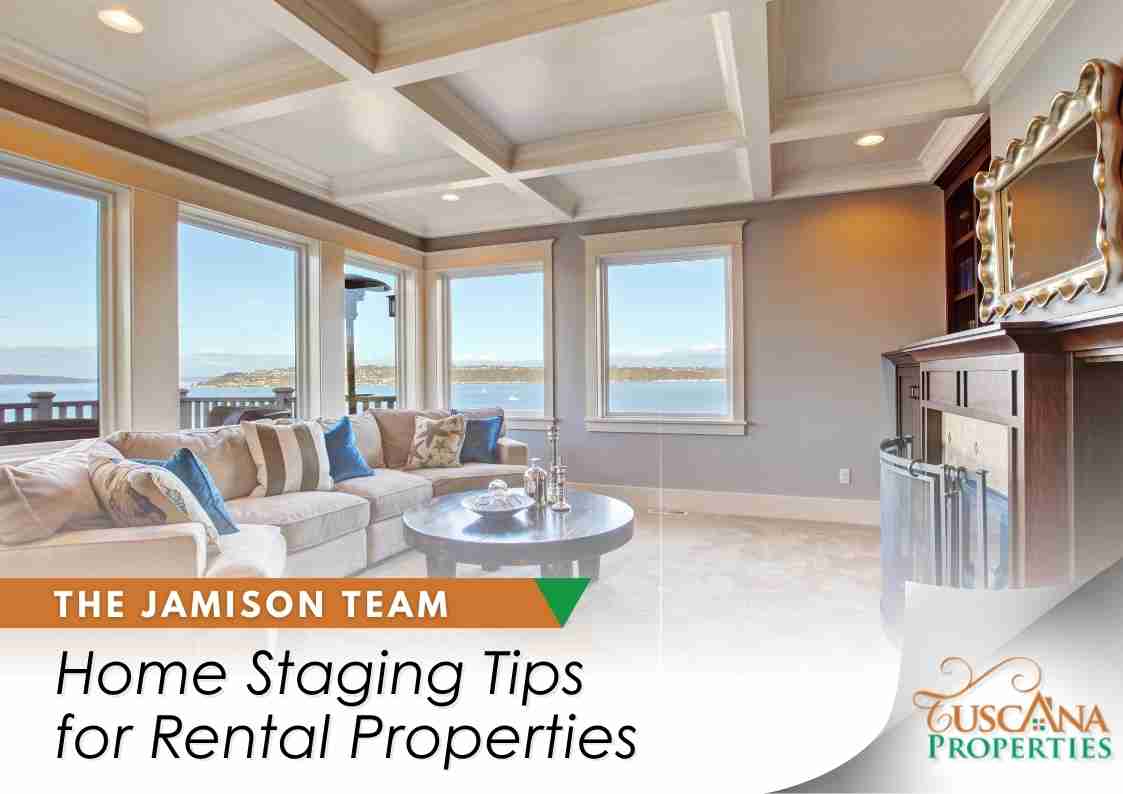 Home staging has several benefits for landlords who are hoping to rent out their properties (and secure their asking price). In fact, property managers agree that home staging may be as important for rental units as it is for selling a home. Home staging can be challenging for landlords, especially as they try to figure out where to make improvements without breaking the bank. Let's look at these home staging ideas for property managers that spruce up your rental unit.
Rearrange the Furniture
Try to rearrange the furniture and expand the walking area. This allows renters to navigate the space and visualize their own furniture in the room. Clear out any unneeded furniture, especially if they are damaged or don't align with the . Rearrange any remaining items to make the rooms look as spacious as possible.
Prioritize Neutral Colors
In one of their interviews Avalon Group are saying that one of the primary goals of home staging is to let potential tenants visualize themselves in the area. The easiest way to do this is to prioritize neutral colors. You want a house that has neutral colors, although it may be okay to sprinkle in some color here and there. But having too many statement pieces with varying colors can contribute to the color clutter, so pay attention. In the same vein, try to take down any personal artifacts such as framed photos and personal photos on the walls. This also applies to anything hanging on your refrigerators.
Clear out the Clutter
Clutter takes up precious real estate - and the crowded housing market is all about space. Try to minimize the number of items in your rental unit to only the essentials that make it look more appealing. You don't have to get rid of everything, but you should pack unneeded items.
Clear Out any Lingering Odors
Empty rental units that have been vacant for a long tend to have a very characteristic musty smell. And if your last tenant used to smoke inside, then contribute to that nasty odor.
There are things you can do to clear out the odor. Start by airing it properly and give the carpets a thorough cleaning. Carpets are a big culprit when it comes to storing terrible odors. In some cases, you may have to repaint the walls to remove any lingering odors and smells (especially odors from cigarette smoke).
Pro tip: Light up some scented candles before a scheduled showing to leave a pleasant smell and make your rental unit feel more 'lived in'. Bonus points if you can leave the air conditioner on.
Deep Clean the Rental Unit
Cleaning the property and making it spotless is an easy and affordable step in the home staging process. A spotless rental unit signals to potential tenants that previous tenants took good care of it and that there are checks and balances to ensure ongoing property maintenance.
Boost up the Curb Appeal
Curb appeal plays an important role in creating a good first impression. This means having to stage the outdoor area too. Hire a landscaping expert to pull out the weed, trim the hedges, clean the exteriors, and plant some flowers. If your rental unit has a spacious patio or balcony, choose furniture and accessories to provide more entertainment opportunities to renters. If nothing else, placing a fresh wreath on the front door is a great way of welcoming tenants into your property.
Wrapping Up
As you can imagine, staging a rental unit for a showing does require a few additional steps. Consider hiring property managers because they have successfully used staging to attract more tenants and singing them for long-term leases. Successful home staging means more rental income, less turnover, and less vacancy.
More Questions? Follow-up With Us!
If you have more questions about what to expect from the markets around the Bay Area, don't be afraid to reach out to us today. Our experts are experienced in all property types and the entire San Francisco Bay Area, and we can help you to find what you need to know today.