Home Insurance Challenges in California and the Bay Area
Posted by Sandy Jamison on Friday, November 3, 2023 at 10:06 AM
By Sandy Jamison / November 3, 2023
Comment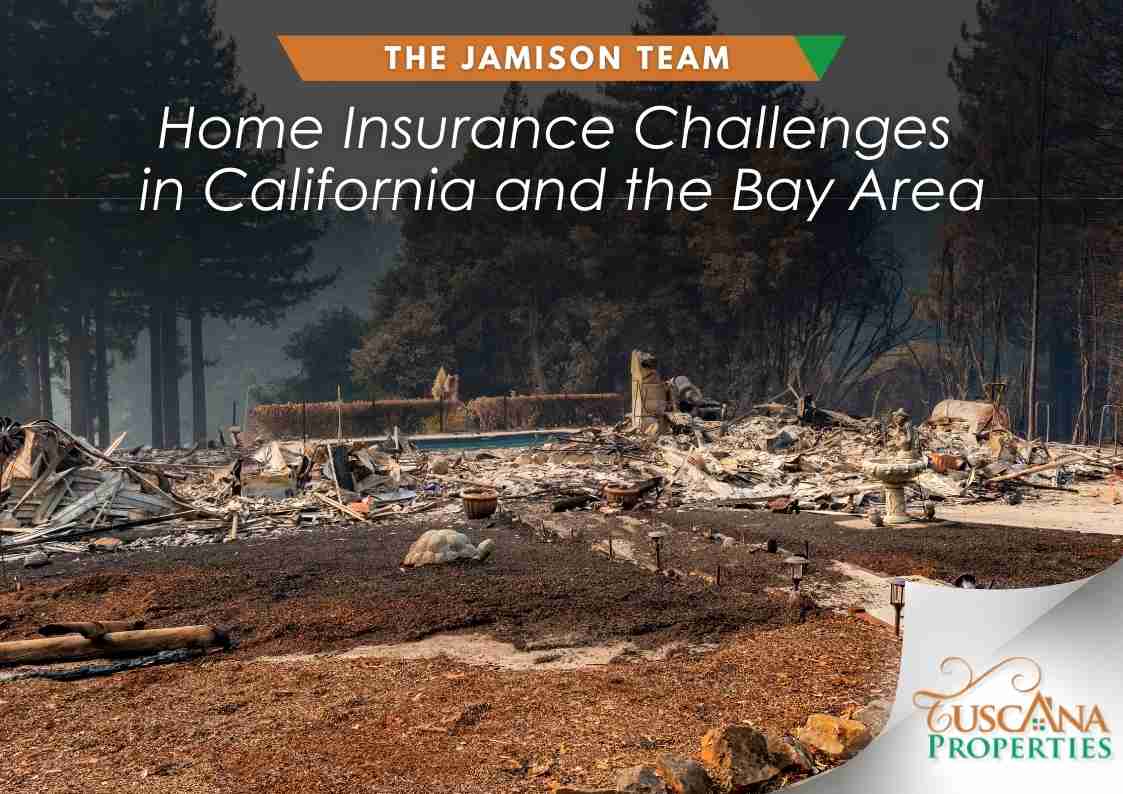 If you haven't heard the news yet, two of the nation's top property and casualty insurance providers have left California. It might seem surprising that State Farm and Allstate are saying their goodbyes, but it's actually a trend in these kinds of states.
When a state is prone to hurricane and flood activity, it's common to see insurance providers change their strategy. Natural disasters make insurance more costly for providers, so they make the natural business decision to limit their risk.
We're going to start by explaining what challenges are causing all of this turmoil in the California home insurance market. After that, you'll hear about policy changes that insurers are making, which companies are stopping coverage - and what the Insurance Commissioner and a California governor are doing about it.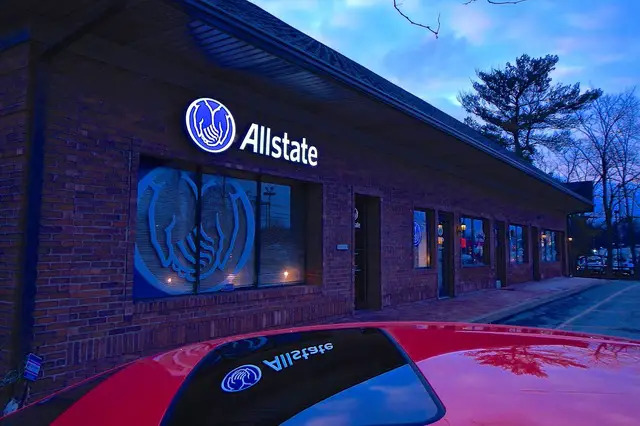 Allstate is one of the two major insurers that stopped offering new policies in CA
What's Happening in California's Home Insurance Market?
Over the last 5 or so years, California has lost around 39,000 homes to wildfires. Nearly 10 million acres of land have been scorched over that time. Dry stretches and a changing climate are working against homeowners, but California home insurance providers are taking a hit too.
Even though home insurance is increasingly vital, rising costs are causing some providers to stop coverage. Some pick and choose which parts of the state to cover, but some providers are getting out of the California home insurance market altogether.
That's not good for Californians looking to get competitive offers from several different sources. With fewer and fewer choices, homeowners will be forced to settle for what's available. Areas that are considered risky from an insurance point of view will be in a tough spot, likely facing expensive premiums and even fewer offers.
If (or when) the market becomes more stable, perhaps we'll see a return from some insurance providers and in general, more coverage.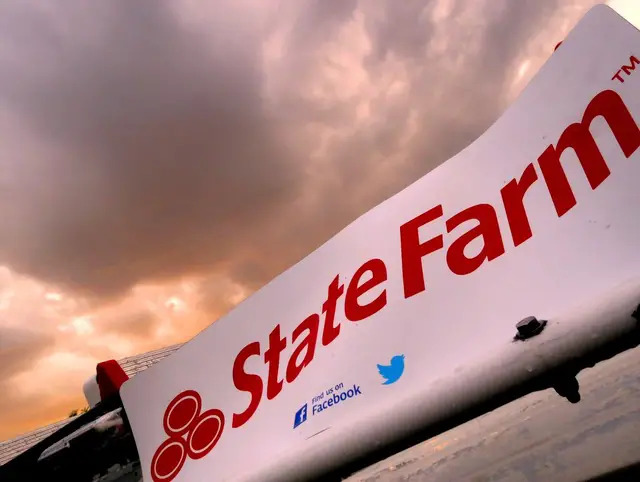 State Farm and Allstate stopped new policies at almost the same time
Why is California Home Insurance Getting Costly?
It's not just climate change that is hampering the California home insurance market. Regulatory problems, natural disasters, and supply chain issues are a few of the other factors the insurance market faces.
Reinsurance costs are also ballooning, which makes it harder for insurance companies to get liability coverage for their losses. This is an important part of the industry and a profitability factor for insurers looking at covering homes in California and the Bay Area. That being said, reinsurance doesn't add to fire insurance rates, but that's actually part of the problem. When companies can't recoup their losses, it poses a problem for their business model.
Increase in Wildfire Risk
The California wildfire seasons in the last 10 years have surpassed many records and unfortunately, most of the fires were caused by humans.
Top causes include downed or defective power lines, campfires that got out of control, and arson. Lighting is also responsible for roughly a tenth of the wildfires.
All of this - is at a time when California is getting drier than usual and seeing less precipitation on average.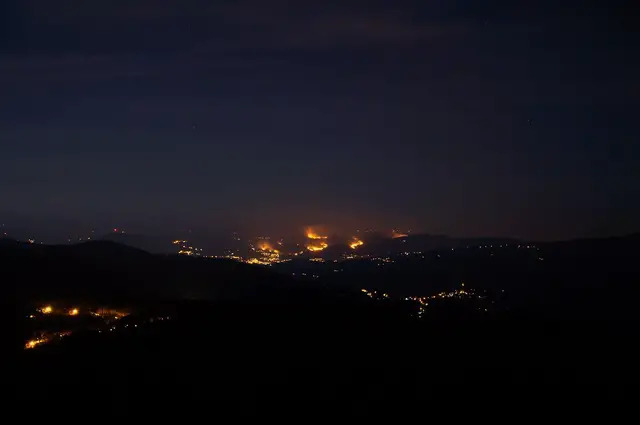 A smoldering wildfire from afar
The extended droughts, dry seasons, and temperature increases are bad news - especially with the destructive human element we've seen in the last decade.
In 2020, over 1 million acres burned in the August Complex fires. This was the largest California fire in recorded history. 935 structures were burned in this single incident.
The Dixie fire in July 2021 burned about 960,000 acres and 1,329 structures.
In 2022, around 199,000 acres burned and there were around 5,600 individual incidents in California.
Inflation Boosts Repair Costs and Supply Chain Issues Loom
Inflation is putting a strain on repair costs, just when California homeowners need them to be low. If your home is damaged or completely destroyed in a fire, the home insurance company has to shoulder a greater burden because of inflation. Rebuilding homes is more expensive than it used to be.
Since the COVID pandemic, the cost of residential construction has shot up 34%. This is due to a variety of factors, such as material cost, labor shortages, and supply chain issues.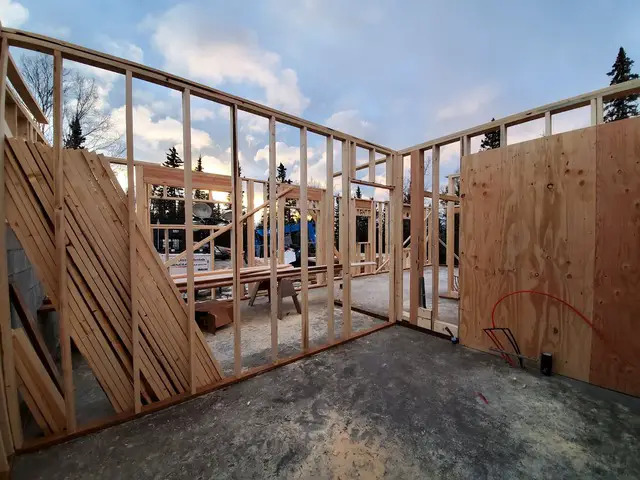 A house at the framing stage - Photo courtesy Paxson Woelber
Janet Ruiz from the Insurance Information Institute added to this fact that, "There's also a shortage of contractors. And we're seeing hotter, drier weather - and more wind - which leads to more wildfires. So all these things are coming into play at the same time."
Many homeowners can become underinsured because of this and then woefully unequipped to handle the costs if a disaster strikes. Of course, policies usually adjust to reflect these new costs, which is another expense that homeowners will have to face.
The supply chain for some parts of California is notoriously understaffed and also has issues with storage at different shipping points. When construction delays happen because a shipment is delayed or storage problems happen in the ports, that cost has to be paid by someone.
From May 2021 to May 2022, California homeowners found their premiums were up 9.9% compared to the previous year (on average).
How CA Insurance Providers are Changing Their Policies
There are bound to be more changes to the California home insurance market as the situation develops over the next decade. Tracking insurance options is going to be difficult and you'll want to be aware of your provider's future plans (and past policy changes).
We've collected some updated changes to California home insurance provider policies. Starting with the most recent, here are some of the moves that brokers and providers are making in California.
(8/30/2023) USAA plans to limit its California home insurance coverage in March 2024.
There will be a general tightening of standards when it comes to wildfire safety. Homes will be scored based on their risk level and either covered or not based on these wildfire risk assessments. A couple of subsidiaries of USAA, their Casualty Insurance Company and Garrison Property and Casualty Insurance Company will start to reject applications on some homes too. Going forward, both companies will only replace already-active policies for homeowners.
(8/4/2023) Safeco decided to drop policies in the Bay Area.
In August, Safeco announced that they would be dropping policies in San Francisco, as well as the East Bay. In total, this affects about 950 policies. The parent company (Liberty Mutual) cited earthquake and home fire risks in built-up areas as a factor in the decision.
(7/10/2023) Farmers Insurance makes some limits on home insurance policies.
Instead of dropping or stopping the sale of policies, Farmers Insurance put a cap on their new policies in the state of California. What reasons made Farmers put the limits in place? Record-breaking inflation, reconstruction costs, and - you guessed it - severe weather.
(7/21/2023) Both Falls Lake Insurance and AmGUARD file to withdraw from California.
With around 50,000 home policies in the state, AmGUARD represents a significant shift in the market. Falls Lake Insurance has a much more modest number, only around 900 homes. Both providers will drop their policies when they come up for renewal or expire.
(6/4/2023) Allstate stops all sales on new policies.
Allstate Insurance stated that they wouldn't be offering any new homeowner and condominium insurance policies in California. They are the fourth-largest insurer in the state, but this is going to affect their size in the future. Existing customers will still be able to renew their policies.
(5/26/2023) State Farm will renew existing plans, but stops selling new policies.
Around a week before Allstate, State Farm announced they were going to stop offering new policies. At the time, they were the largest insurance provider in California, but it's unclear what their future in the state will look like. They will also honor existing customers with renewals.
If you need to know which providers offer coverage in your area of California - connect with us. It's our job to know which areas are insured and also, which providers and brokers have the best rates.
Can Home Insurance Companies Keep Raising Rates in CA?
Home insurance providers look for ways to make up for the losses of previous years and also make a profit in the future. To do this, they need to request a rate increase from the insurance regulator in their state. If that is approved, then the home insurance providers can raise the rate to whatever number they asked for.
So why don't insurance companies keep selling new policies to California homeowners?
A law from 1988 called Proposition 103 could be stopping some insurance companies from continuing to ask for rate increases - even though it might be necessary to maintain profitability.
Prop 103 asks for insurance companies to base their future requests on the average annual wildfire losses over the last 20 years. That poses a big problem for those insurance providers.
Wildfire losses have been anything but consistent over the last 20 years and California has seen a big spike in the last decade. So essentially, Prop 103 means that insurance companies must request a low rate that doesn't match the current levels of risk.
In the small chart down here, you can see that the rate increase requests have dropped dramatically in recent years. The theory is that many insurers have already reached their limitations and aren't able to get their rates any higher.
Those insurers have a choice; offer coverage at an unprofitable rate - or leave California.
| Year | California rate increases approved |
| --- | --- |
| 2019 | 71 |
| 2020 | 79 |
| 2021 | 36 |
| 2022 | 29 |
CA Insurance Commissioner Strikes Deal with Insurers
In September 2023, California Insurance Commissioner Ricardo Lara told the press that a deal had been made with the insurance industry over the California situation.
After some of the top insurers had left California high and dry in the summer, the Commissioner had brought them back to the negotiating table.
As Lara put it after a successful meeting, insurers were going to get expedited rate increases from the state regulator through a few concessions. The insurers will reexamine policies to serve high-risk wildfire zones around California, including areas in the hills and more remote canyons.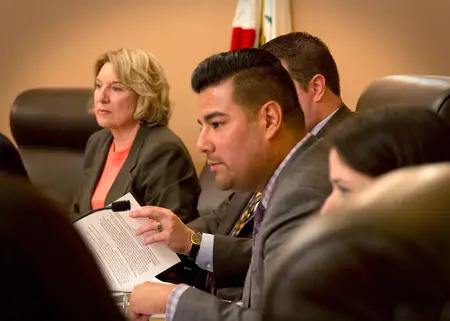 California Insurance Commissioner Ricardo Lara
"We are at a major crossroads on insurance after multiple years of wildfires and storms intensified by the threat of climate change," said Lara.
The C.A.R. Jennifer Branchini said in a statement, "California REALTORS® thank and support Commissioner Lara for taking necessary actions to strengthen and stabilize the state's insurance market; a strong insurance market is essential to maintaining a healthy housing market."
Gov. Gavin Newsom and the Executive Order of Sept 2023
In an executive order issued on September 21st, 2023, homeowners and commercial property owners got a much-needed push in the right direction from government officials.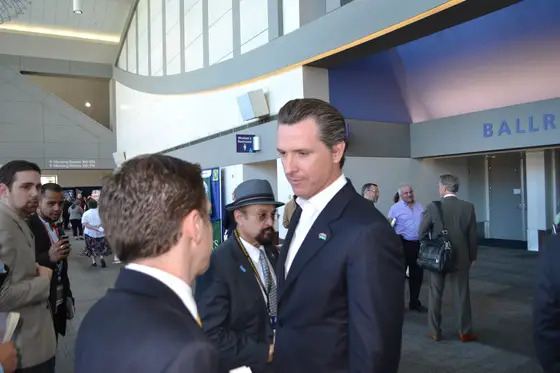 Governor Gavin Newsom
After listing reason after reason to explain the need to alter how Proposition 103 regulates the home insurance market, California's 40th Governor, Gavin Newsom, had this to say to the Commissioner.
"The Commissioner of Insurance is requested to take prompt regulatory action to strengthen and stabilize California's marketplace for homeowners insurance and commercial property insurance,"
The executive order goes on to request that the "sudden deterioration of the private insurance market" undergo emergency regulatory action if some conditions are met.
Some of the major goals of the executive order were listed as:
Give consumers more choices for coverage, especially in the underserved areas in California.
Raise efficiency and speed, as well as the overall transparency behind the Insurance Department's rate approval process.
Create a rate approval process that accounts for sensible factors and risks, so that an accurate and strong insurance marketplace can exist.
Provide long-term coverage for homeowners and commercial properties.
Maintain the FAIR Plan's protective role for policyholders
To summarize all of this, the executive order pushes for the current regulations to be adapted and a new home insurance landscape to take shape.
How Does the Future of California Home Insurance Look?
Big changes are coming in 2024, especially if the new rates are approved. There's the hope that coverage will be extended sooner, but it's not clear when the recently-departed insurance companies will open up their doors to Californians again.
Top insurers already have requests pending for rate increases.
State Farm requested a 28.1% rate increase.
USAA requested a 30.6% rate increase.
Allstate requested a 39.6% rate increase.
Those numbers represent the total premium increase that the insurers are asking for. When or if those changes are approved by the state regulator, the effects would feel different for homeowners across California and the Bay Area. You might see a single-family home in the hills with a 150% rate increase, but a Central San Jose home staying basically the same.
In the hotter, dryer, and more flammable future of California, some homes are sure to become very difficult to insure.
The First Street Foundation's model found that potential losses in the US from wildfires could reach $24 billion annually by 2053.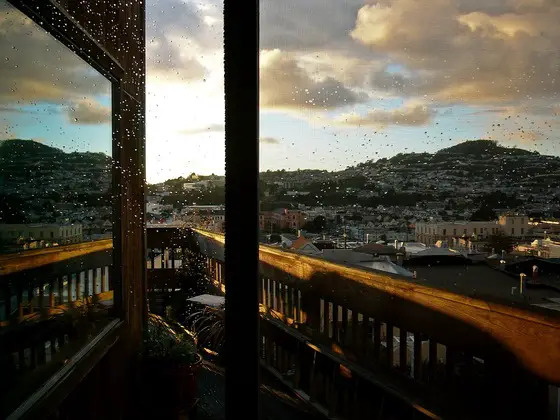 A shot from near San Francisco Bay
Good News for Homes in Fire Risk Zones
Under the proposed deal, the top insurers would split the coverage of homes in at-risk areas and let the FAIR Plan and other insurers pick up the rest. Under the agreement, the insurers would return to covering fire risk zones, up to 85% of their threshold for the statewide market share.
For example, State Farm's California branch covers 21% of the state market. Under the terms of Commissioner Lara's new deal, that means that State Farm would need to cover around 18% of homes in the fire risk zone.
This is an important step in the right direction and could be exactly what California needs to stabilize the home insurance situation. If natural disasters and wildfires continue to be a threat to homeowners and insurers, governments will need to react quickly - as they are doing now.
In general, families are probably going to be seeking Bay Area homes that are further from risk areas and have better insurance premiums.
A Lot is Going On - Do You Have Questions?
If you are a current homeowner in California - or you plan to become one - it's good to check with experienced sources about insurance and the cost of owning a home here.
The Jamison Team fits the bill, with hundreds of happy clients in and around the Bay Area and a deep knowledge of the market. We'll be able to tell you how the home insurance coverage looks in the areas you like, but also, which areas could be better long-term prospects.